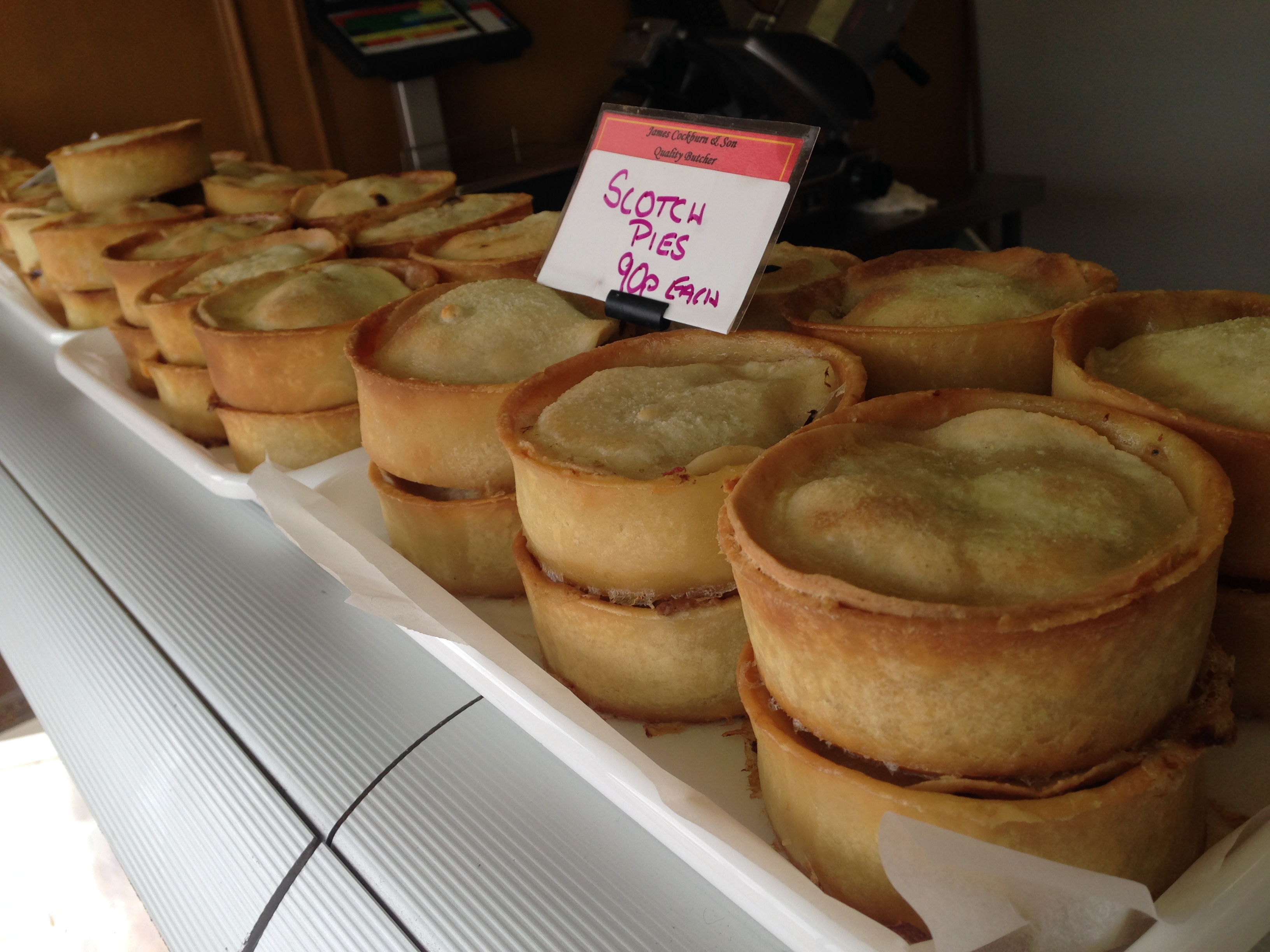 I have great appreciation for any man who understands my massive love for meat.
In the U.K., meat pies, to be precise, have been my obsession for years. When this happens to slip out in conversation, Dorset boy merely says: "I have a man — a pie man."
What follows then is weeks of (at first) gentle inquiring about this pie man, then outright pestering, and then a fair amount of wondering aloud if he actually exists. (A girl has to be careful, after all. I may not be the first to have been smitten by some mention of a fictitious pie man.)
Finally, one morning, it becomes clear that proof is in order. Which is how I find myself pulling up in front of a tiny butcher on a side road of wee Bonnyrigg, Scotland …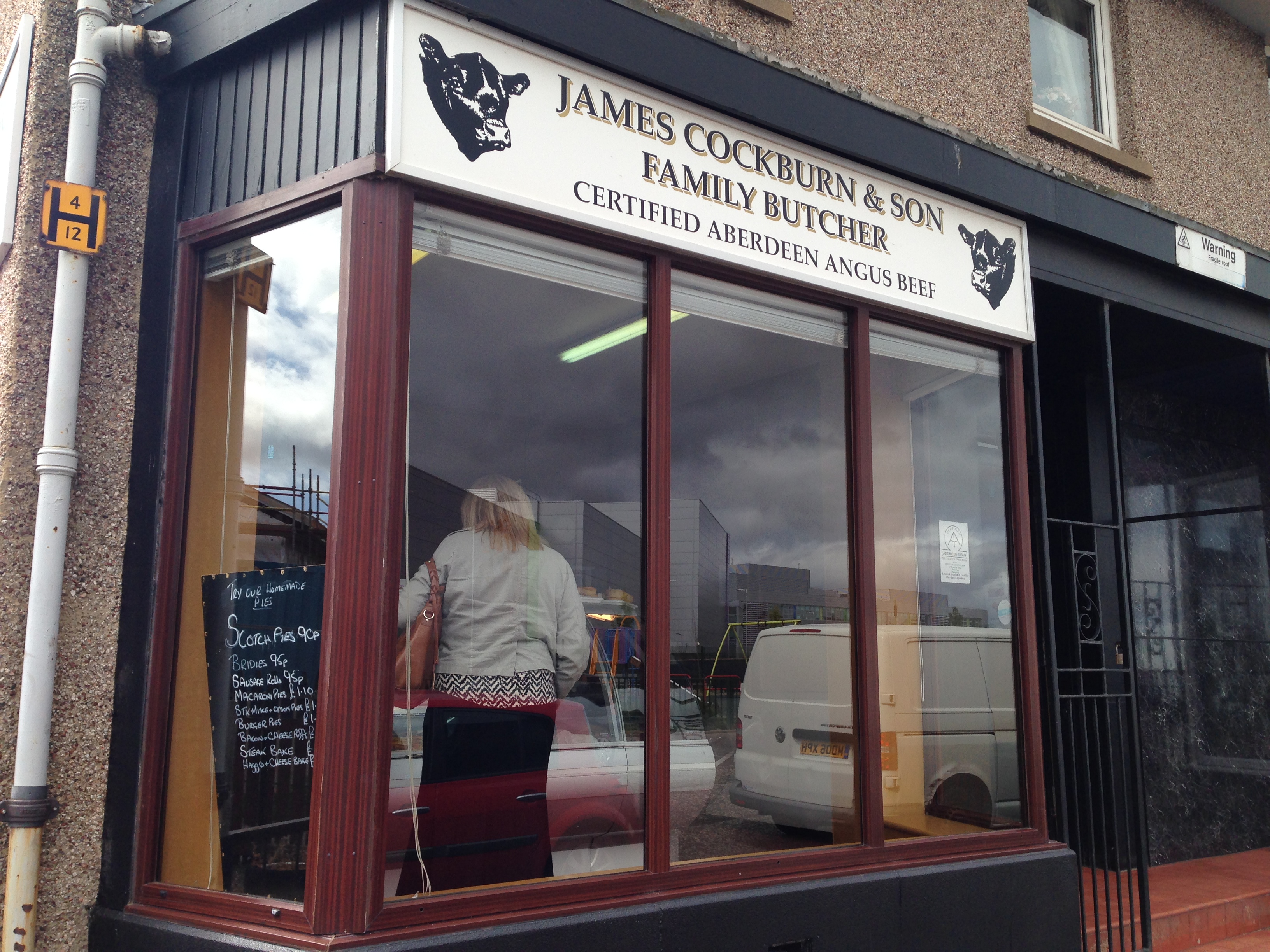 The shop is small — but it renders me speechless.
No, that's a lie. I managed to say, "Shut UP."
Stretched out across the top of the counter is a seemingly endless tray of pies — chicken curry pies, Scotch pies, steak and onion pies and more.
And then there are the ones in the cases…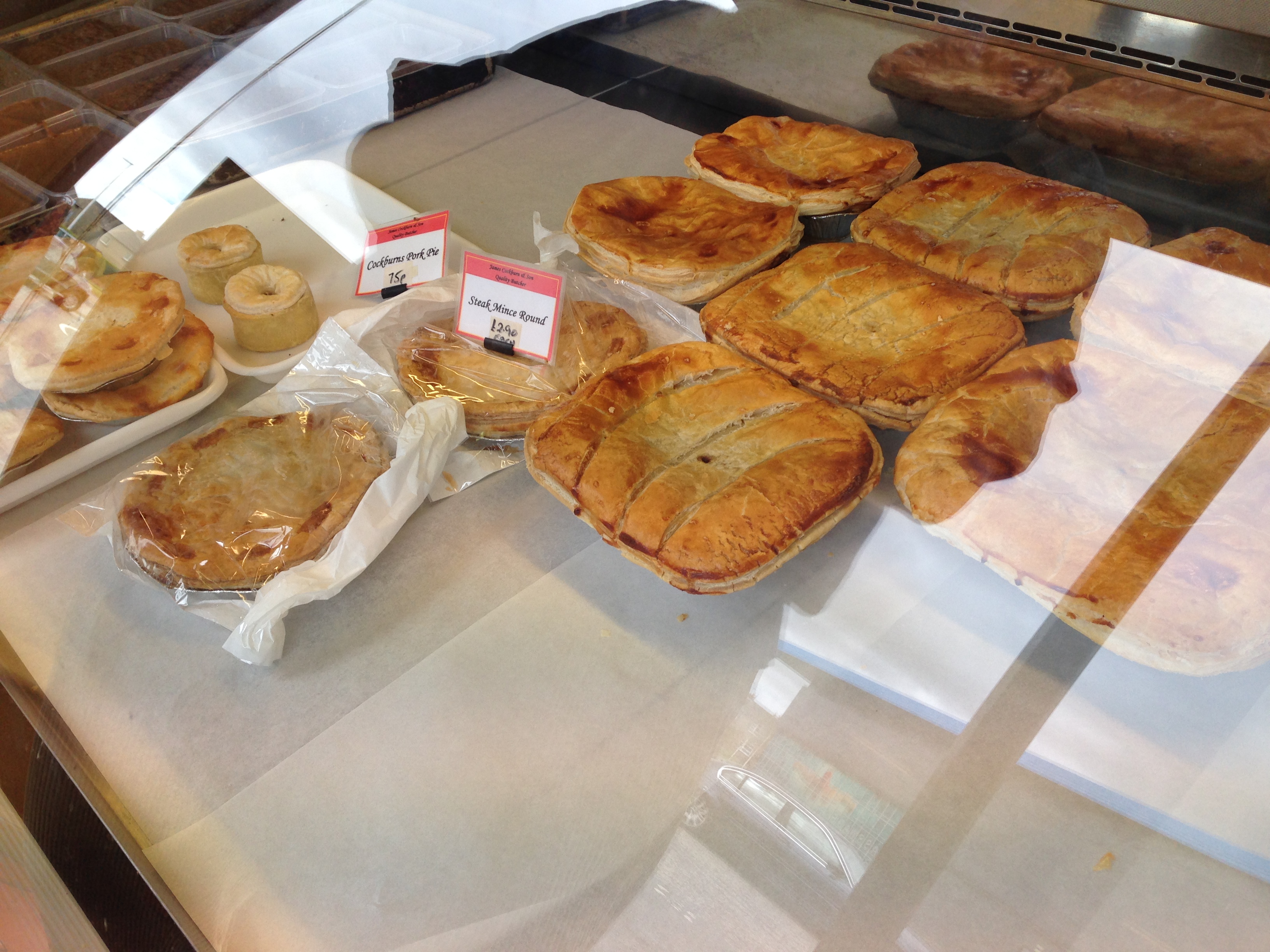 And then a section of sausage rolls, haggis and cheese bakes and bridies, a puff pastry filled with minced steak, beef suet, salt and pepper.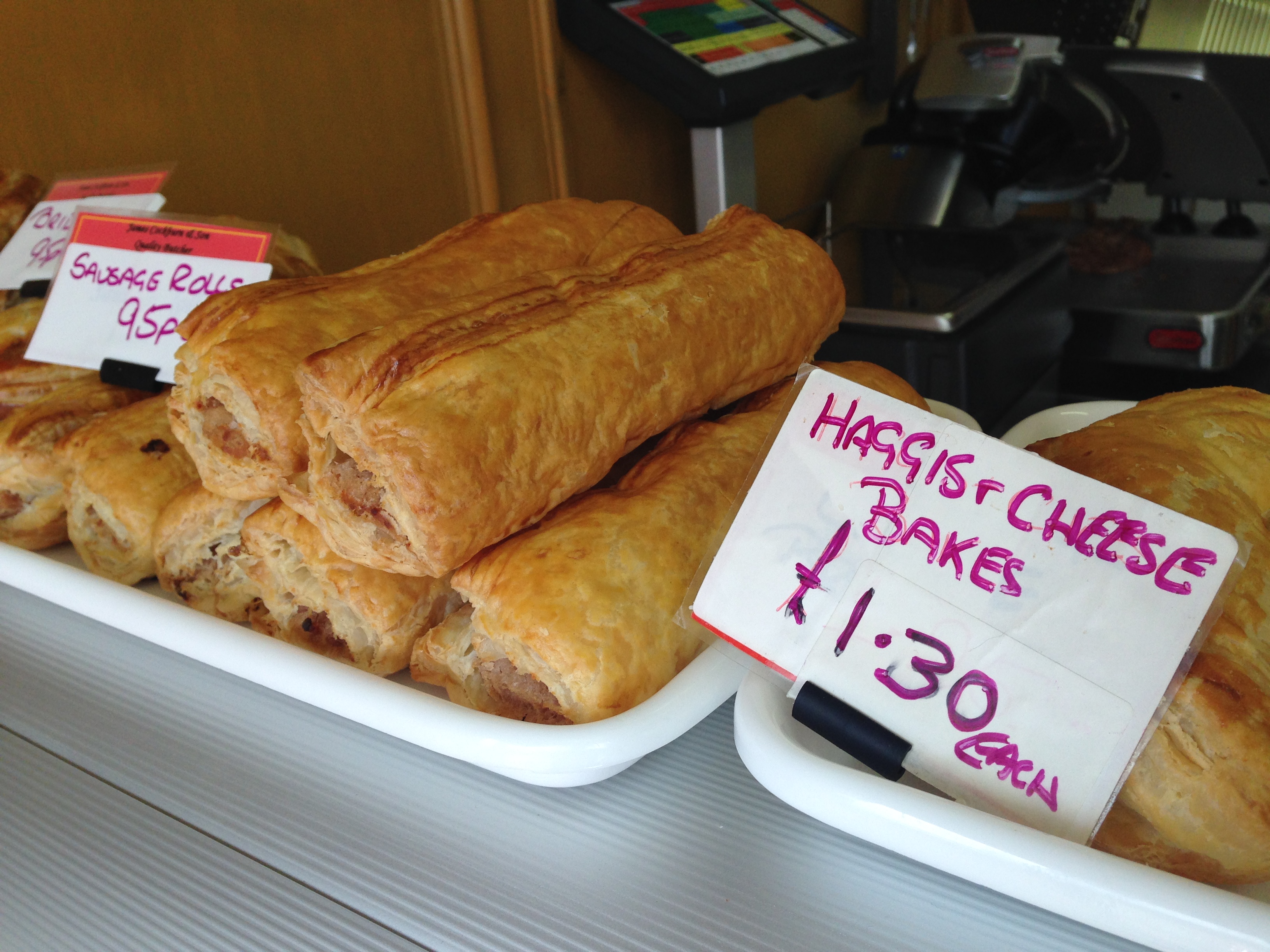 Just when I think there couldn't possibly be any more that would appeal to my meat-centric view of life, I spot a case of mixes, including packages for steak Diane sauce.
Just a handful of people know this — steak Diane is one of my favorite ways to eat red meat. I know of only one restaurant in New York City that has it on the menu and I love it very dearly for it.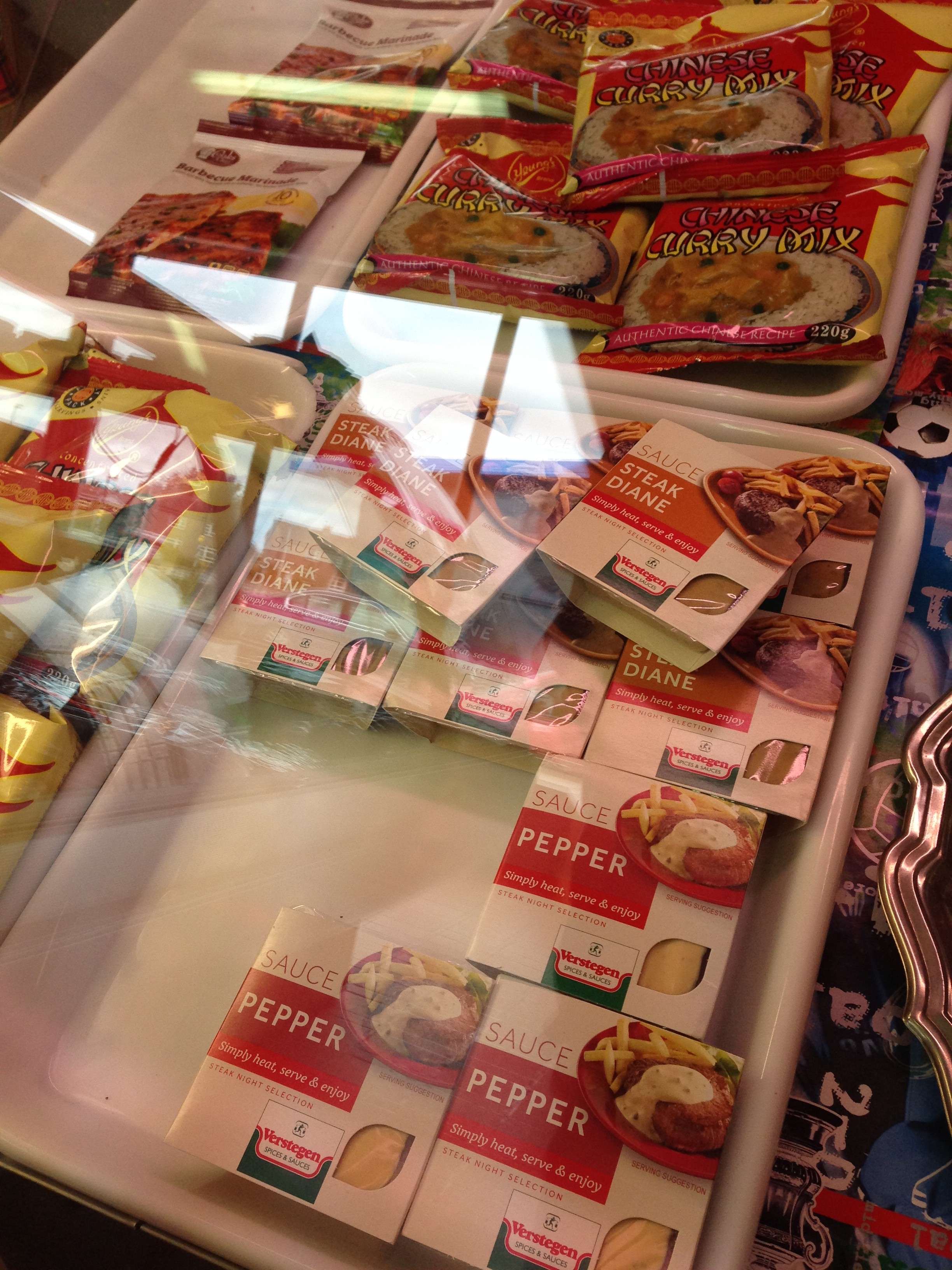 Once you're done picking out your pies, Brian the pie man steps up. This picture doesn't fully capture just how cheery and sweet he is.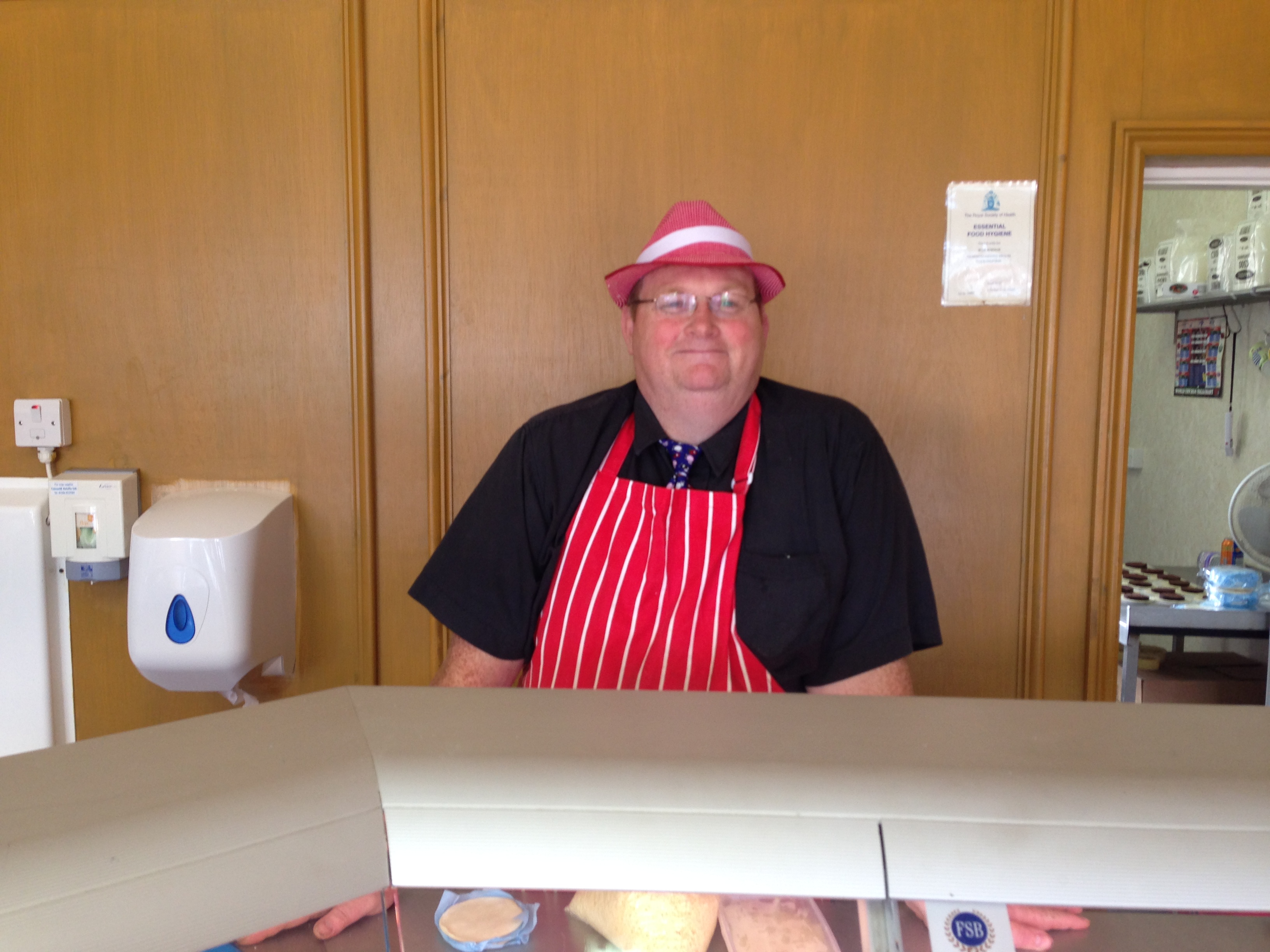 I know in the grand scheme of things, this is just one of many pie shops and butchers all across the U.K. — but hey, this big meat lover says it's pretty great.
So if you ever find yourself near Bonnyrigg, Scotland, nip onto the side roads and say a little "Hello" to my new favorite pie man.
James Cockburn & Sons Family Butcher, 2 Hopefield Park, Bonnyrigg; +44.0131.660.1923