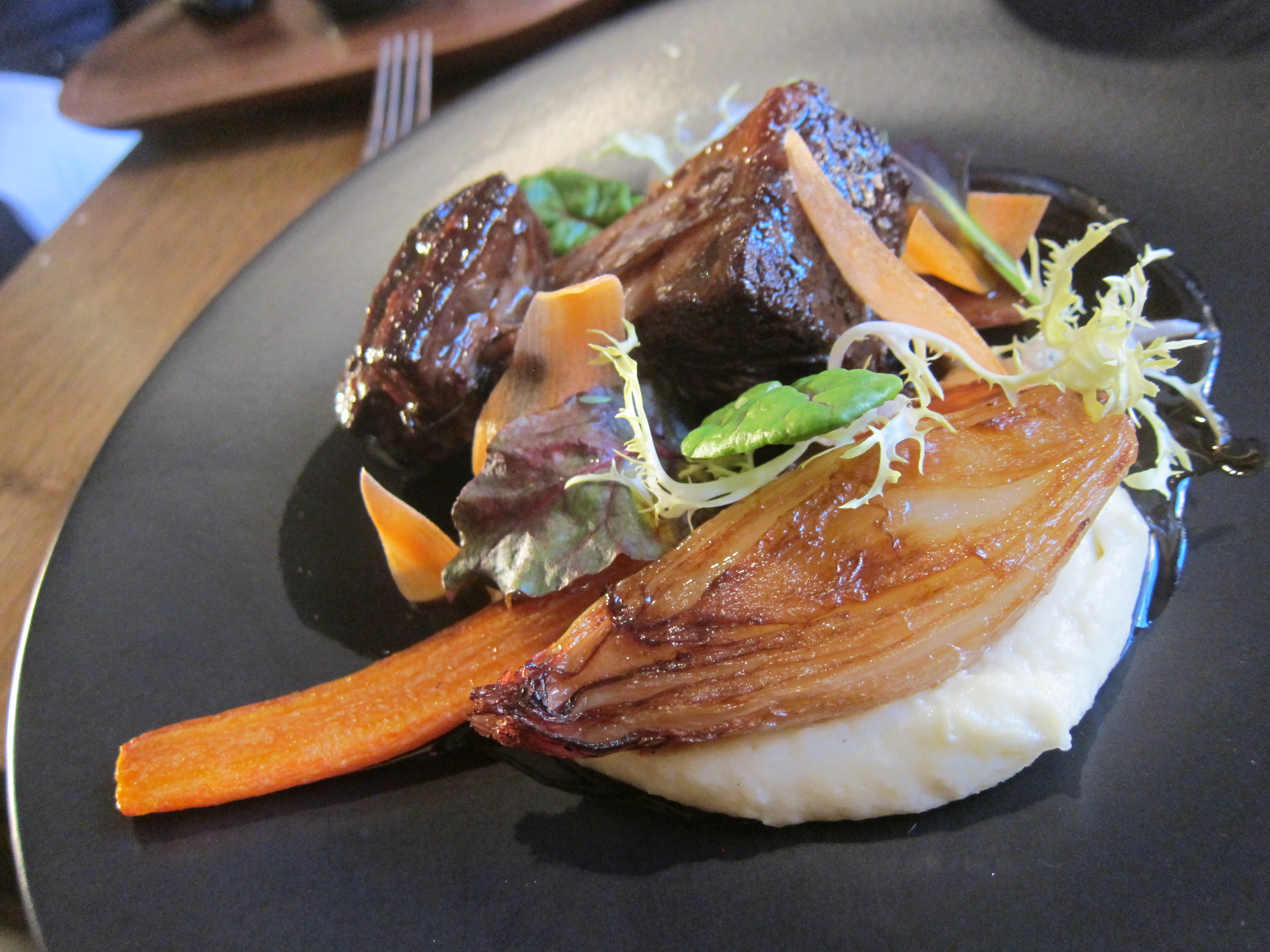 I hadn't been in Edinburgh for very long when I started to hear about Stockbridge.
This little neighborhood filled with quaint shops wedged together on narrow, cosy streets used to be a village — and still has that air about it.
It's become recently fashionable, though — sort of the Greenwich Village of the city. And amid the buzzy cafes and shops popping up, I started to notice one in particular: The Raeburn.
Aside from reading about this new boutique hotel and restaurant, I knew there was something there when I happened to overhear a set of chic young Edinburgh professionals talking about it being the place to meet for after-work drinks these days.
So on a chilly spring evening, Dorset Boy and I bundled up and headed over …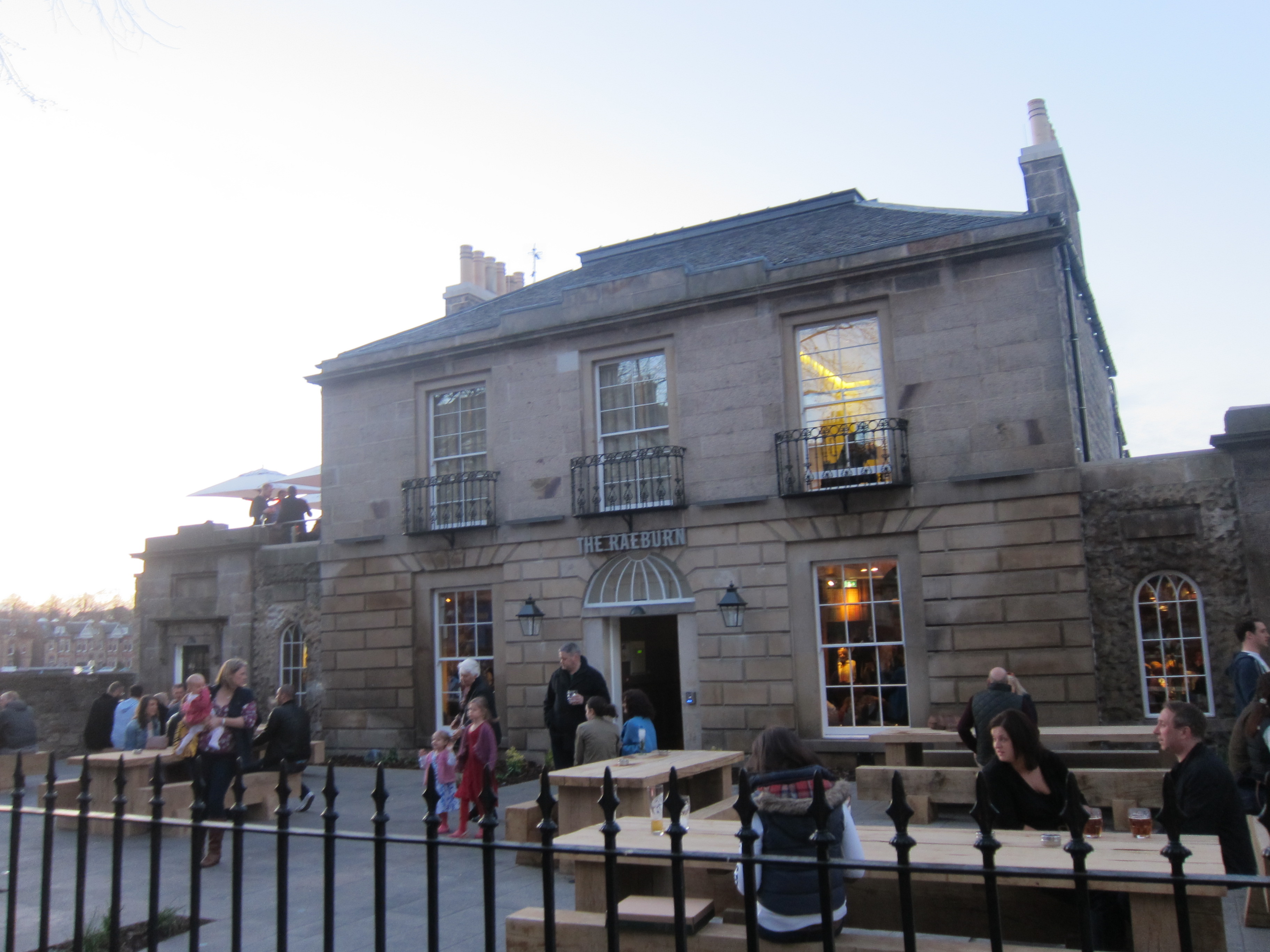 The outside has a casual biergarten feel but the inside is a little more serious.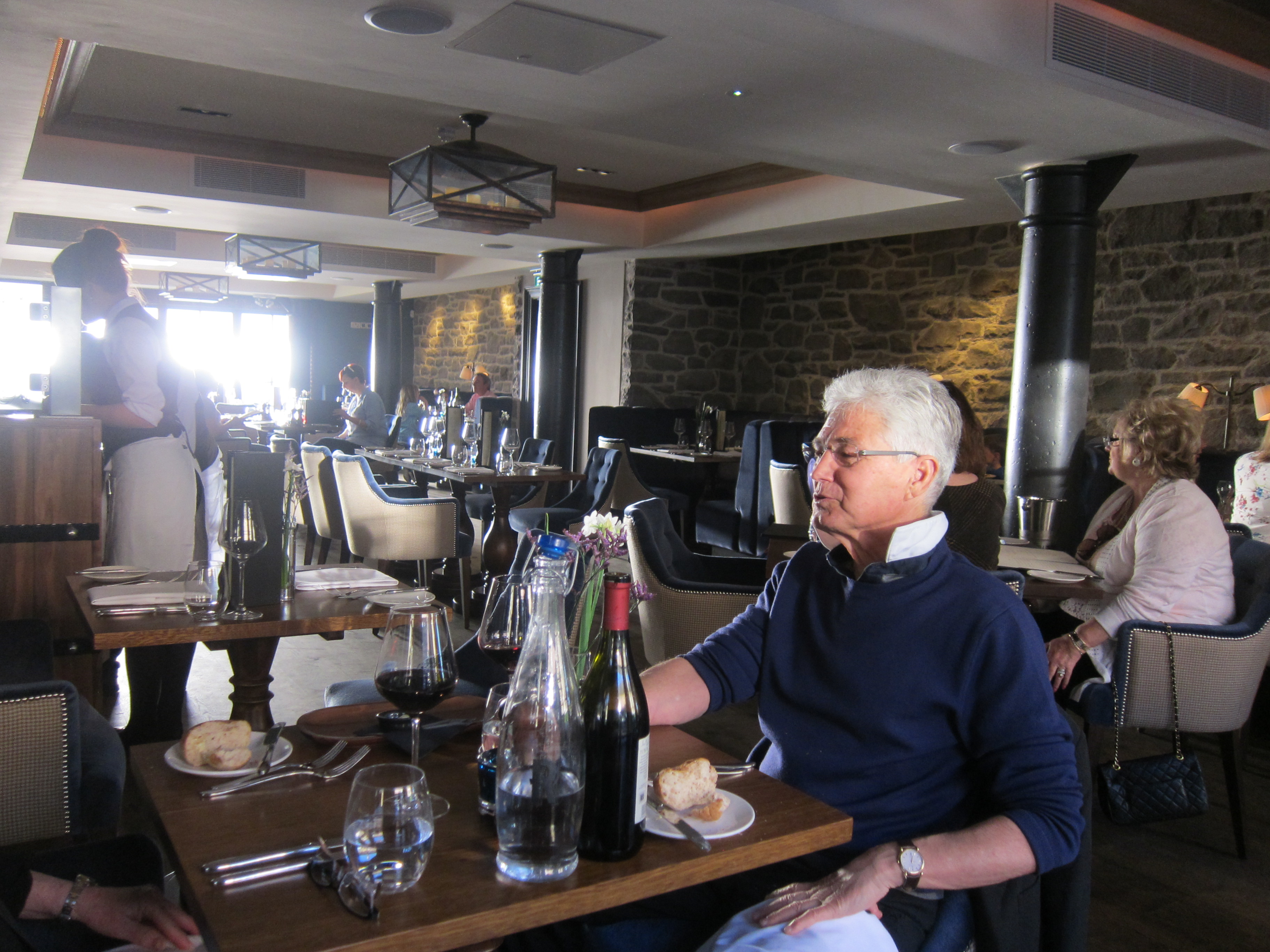 The menu is pure Scottish locavore — the focus is on showcasing regional ingredients in modern ways.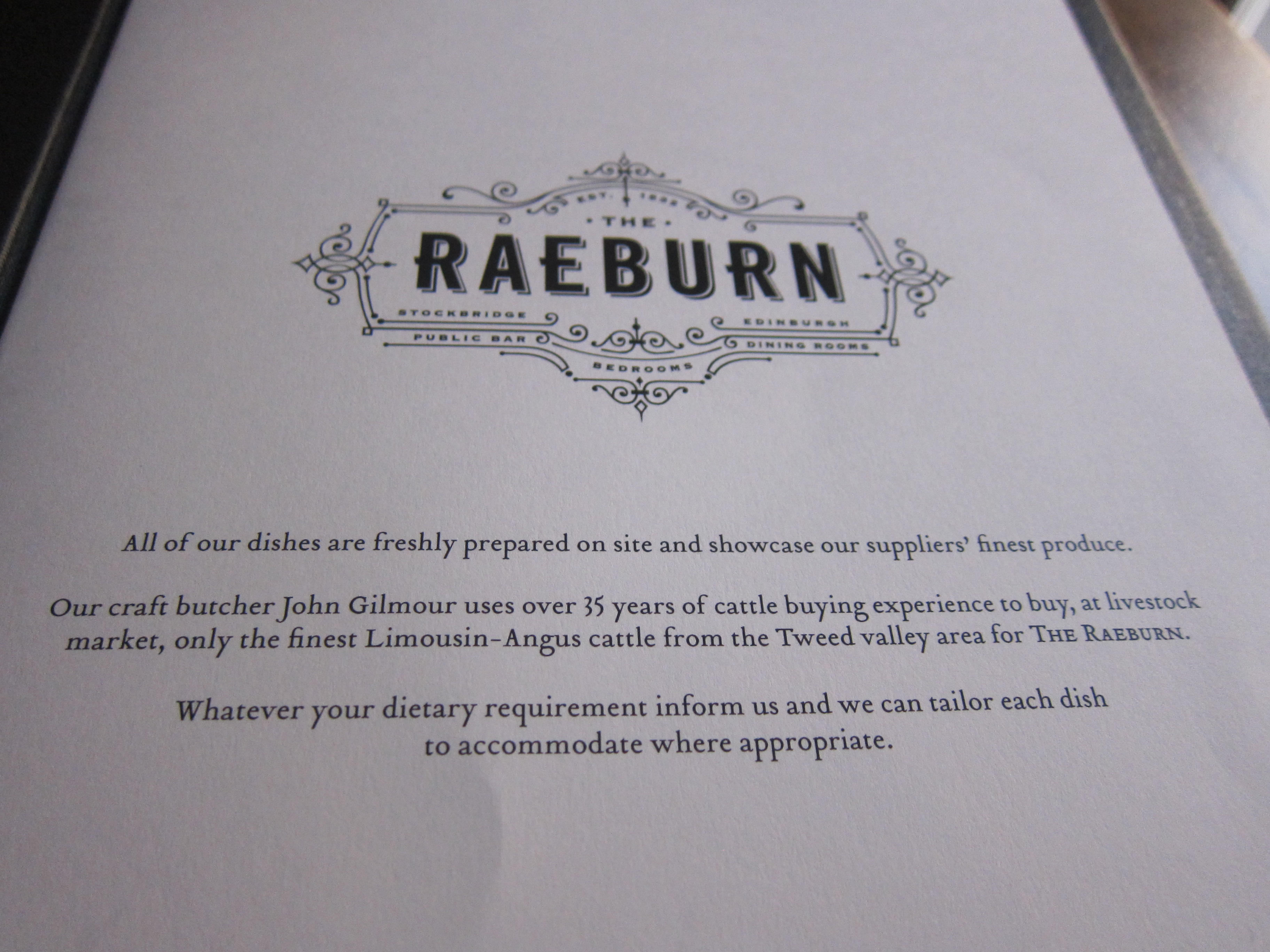 I'd get into this more here but I ended up writing about this dinner for The New York Times. So, really, you should just read that story for the details.
Here are some additional pictures though — local seared scallops to start.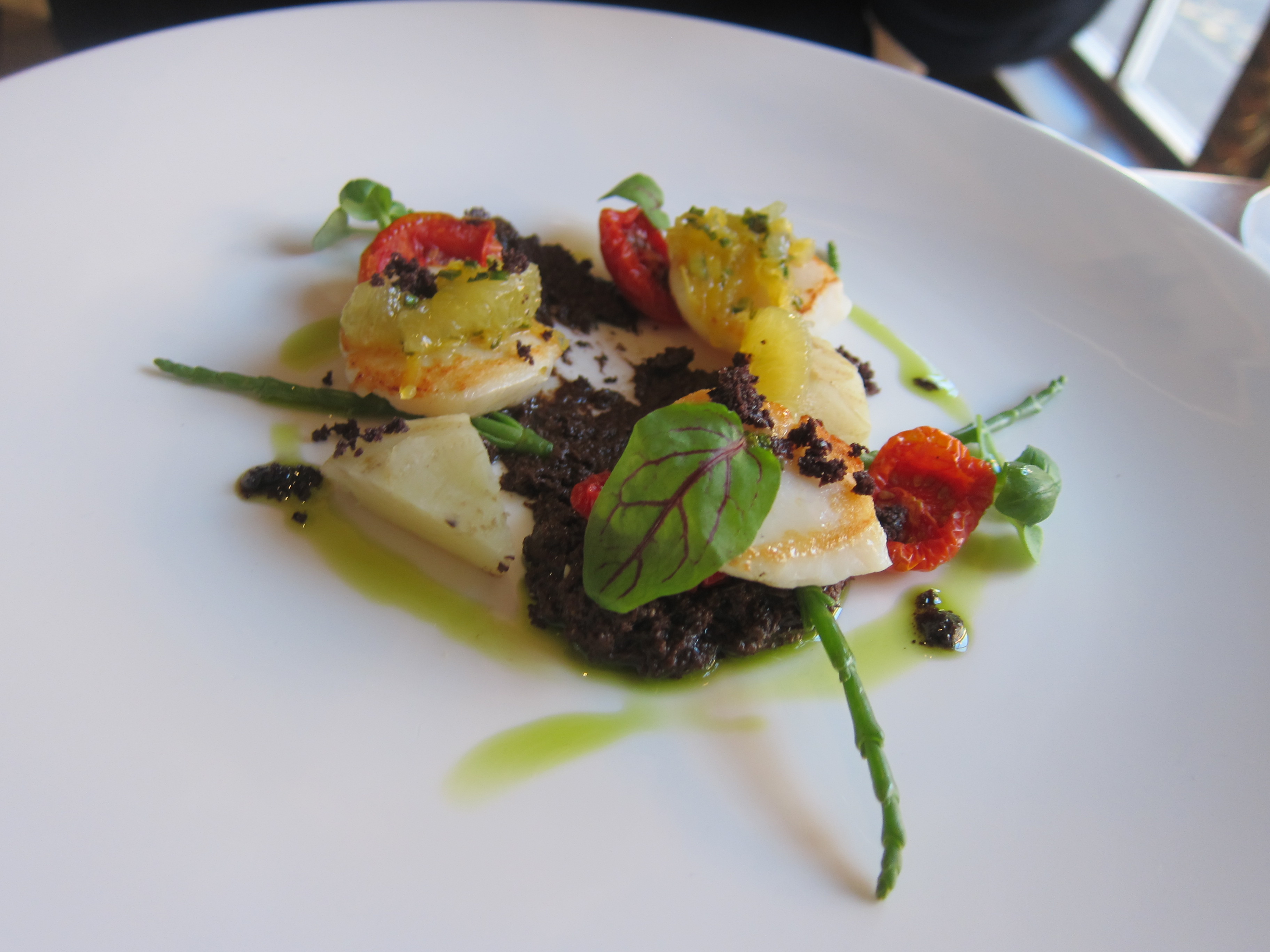 And a delicious smoked Scottish trout with romaine, parmesan and croutons — a marvelous take on a traditional Caesar salad.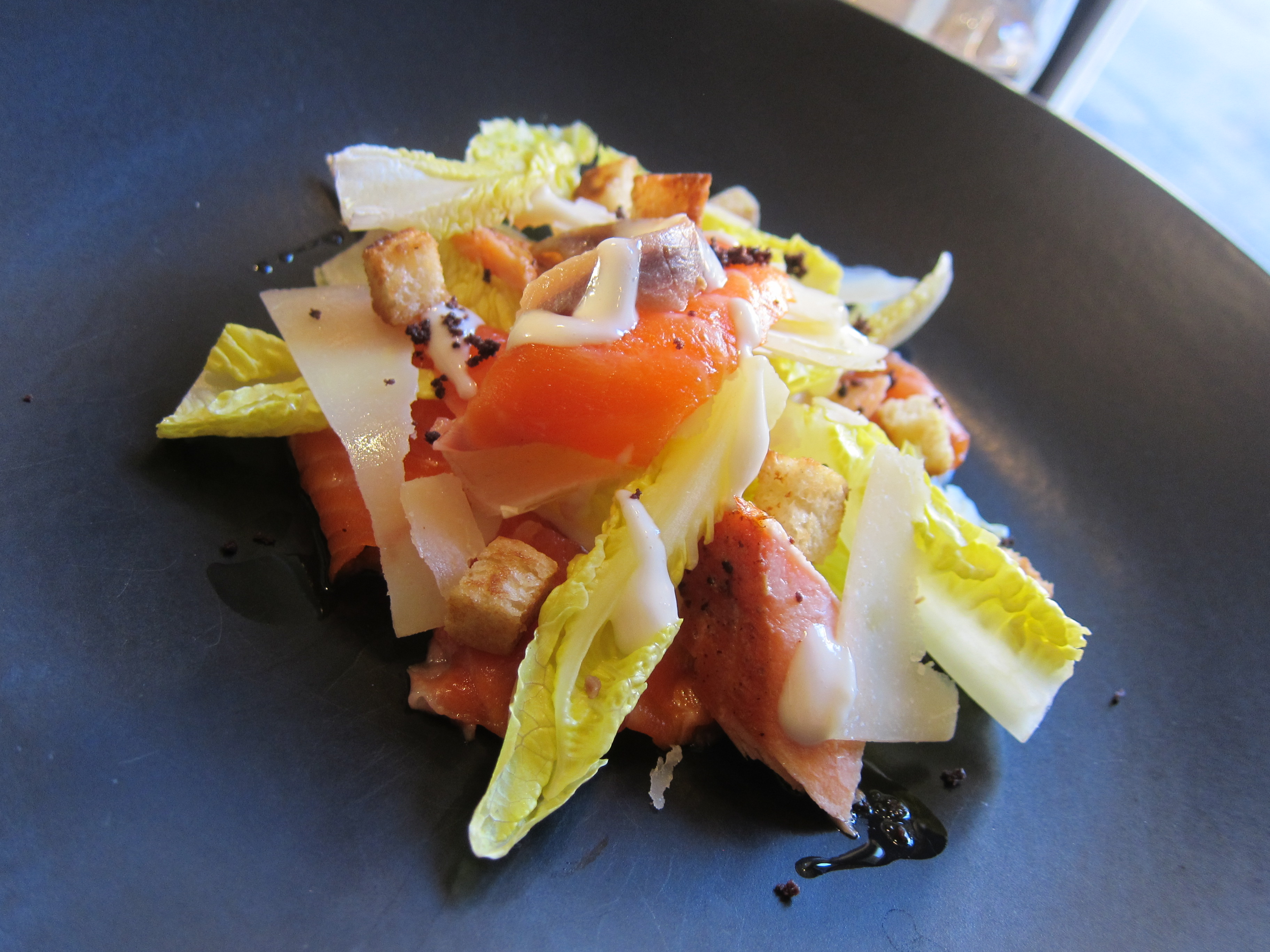 For mains, a monkfish plate and a tasty braised Jacob's Ladder (short rib) above.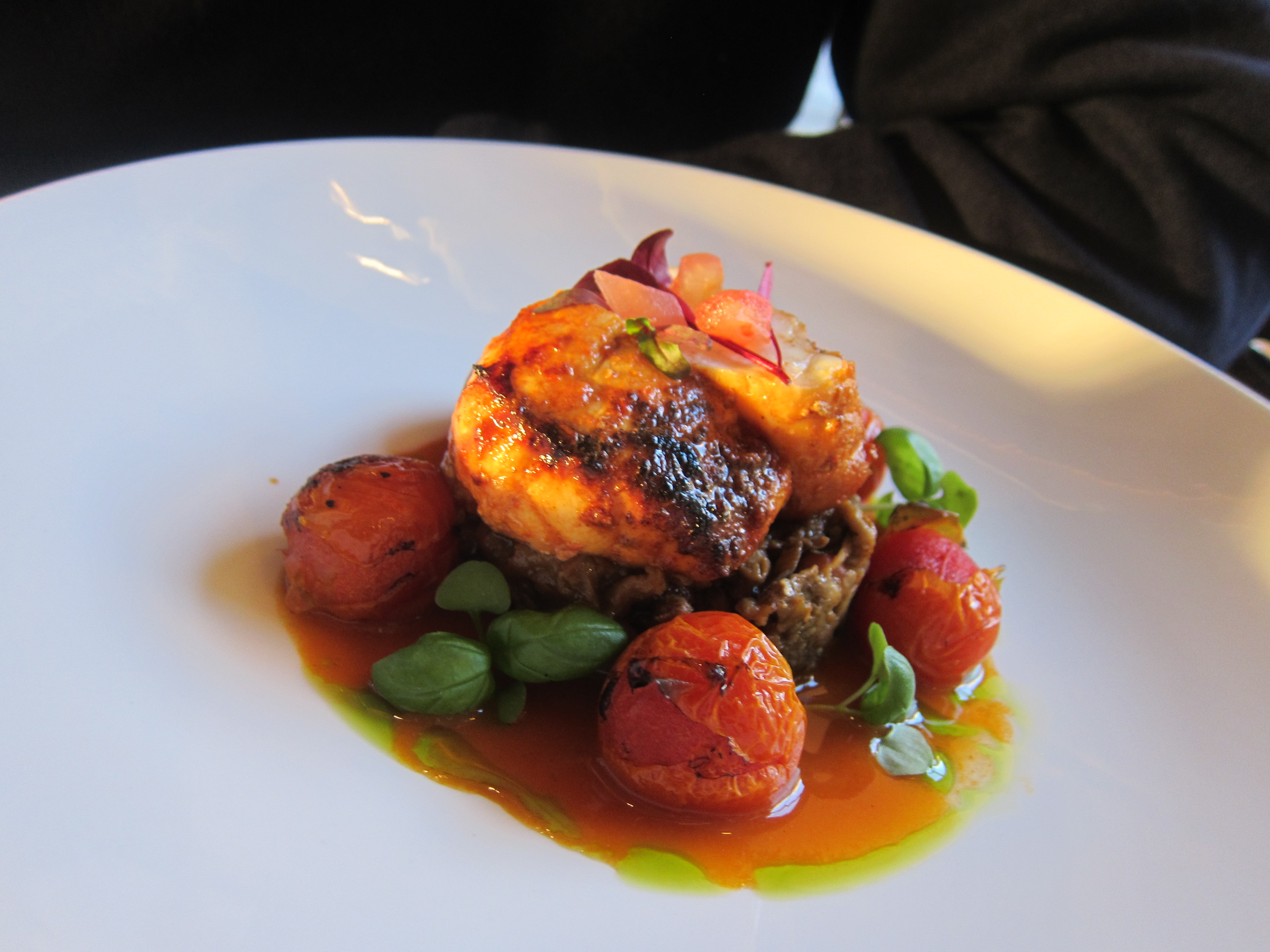 Desserts were a delight: A dark chocolant fondant filled with praline and paired with deliciously rich creme fraiche ice-cream.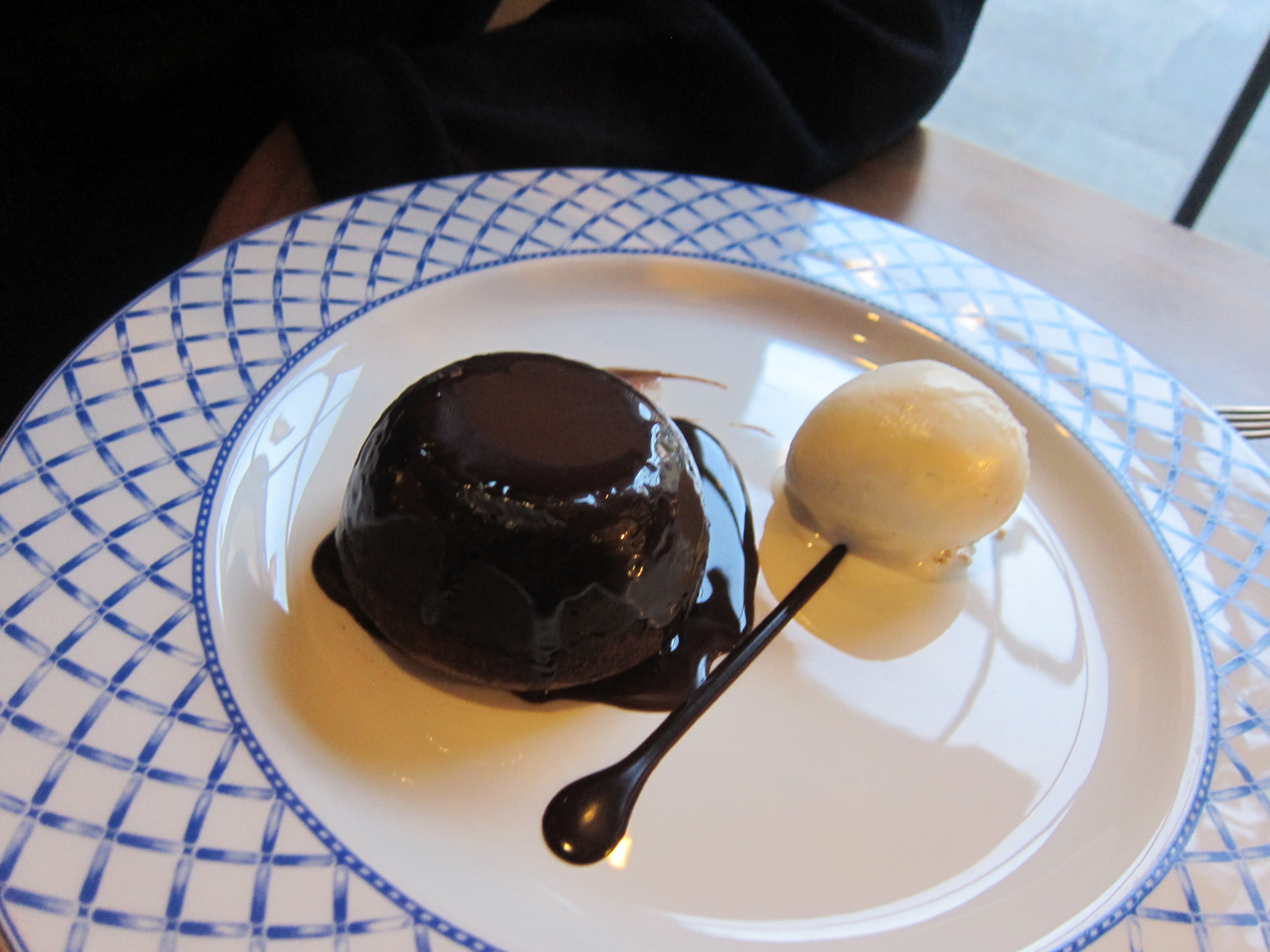 And the star of our meal — a tart lemon posset, a traditional Scottish dessert (topped with rhubarb and a side of shortbread here) that has its roots in medieval times, when it was served as a creamy drink rather than a pudding.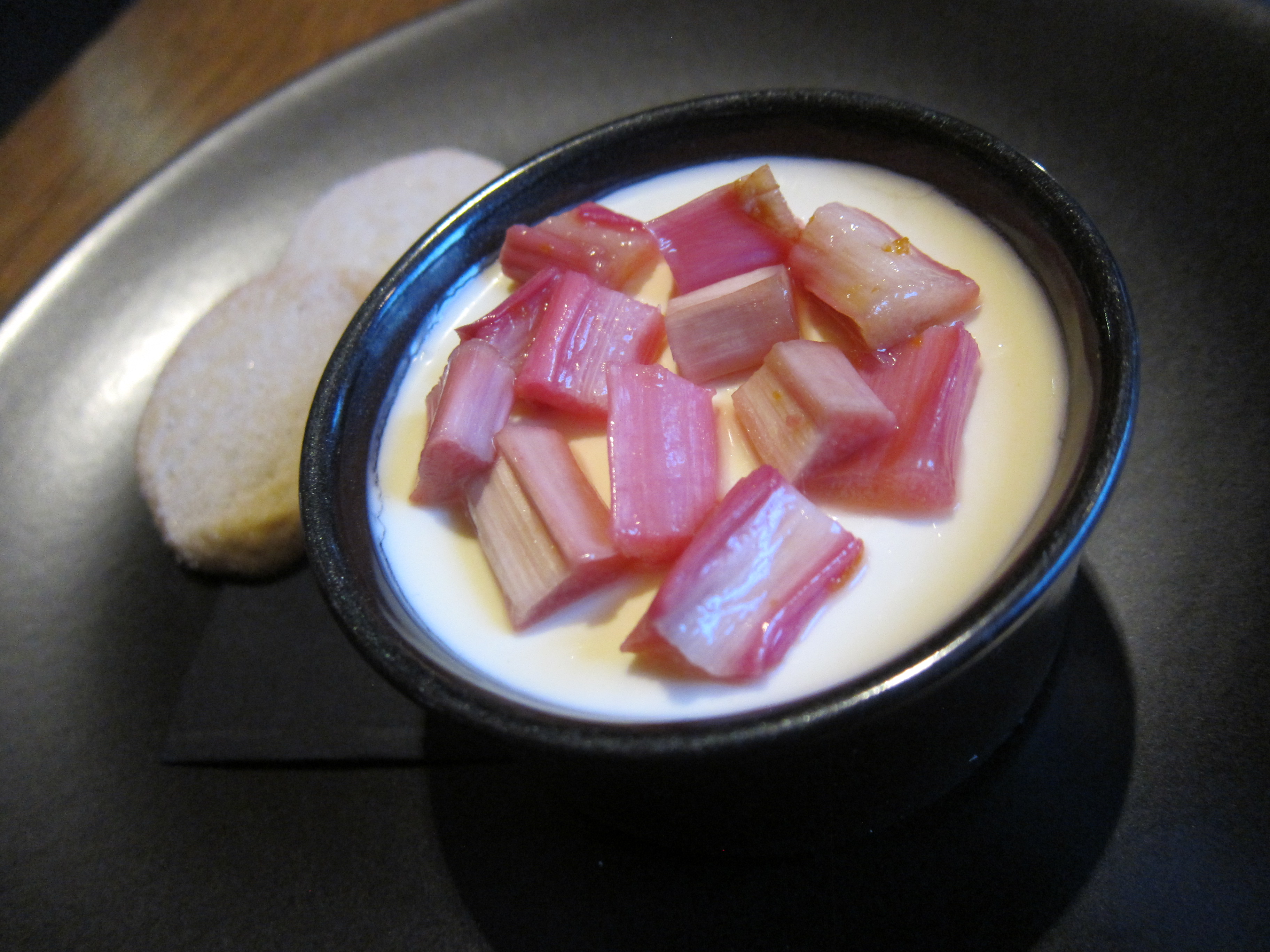 I'd tell you more but really, it's all in the story. So, enough said here — go on now, git …
The Raeburn, 112 Raeburn Place, Stockbridge, Edinburgh; +44.131.332.7000; theraeburn.com