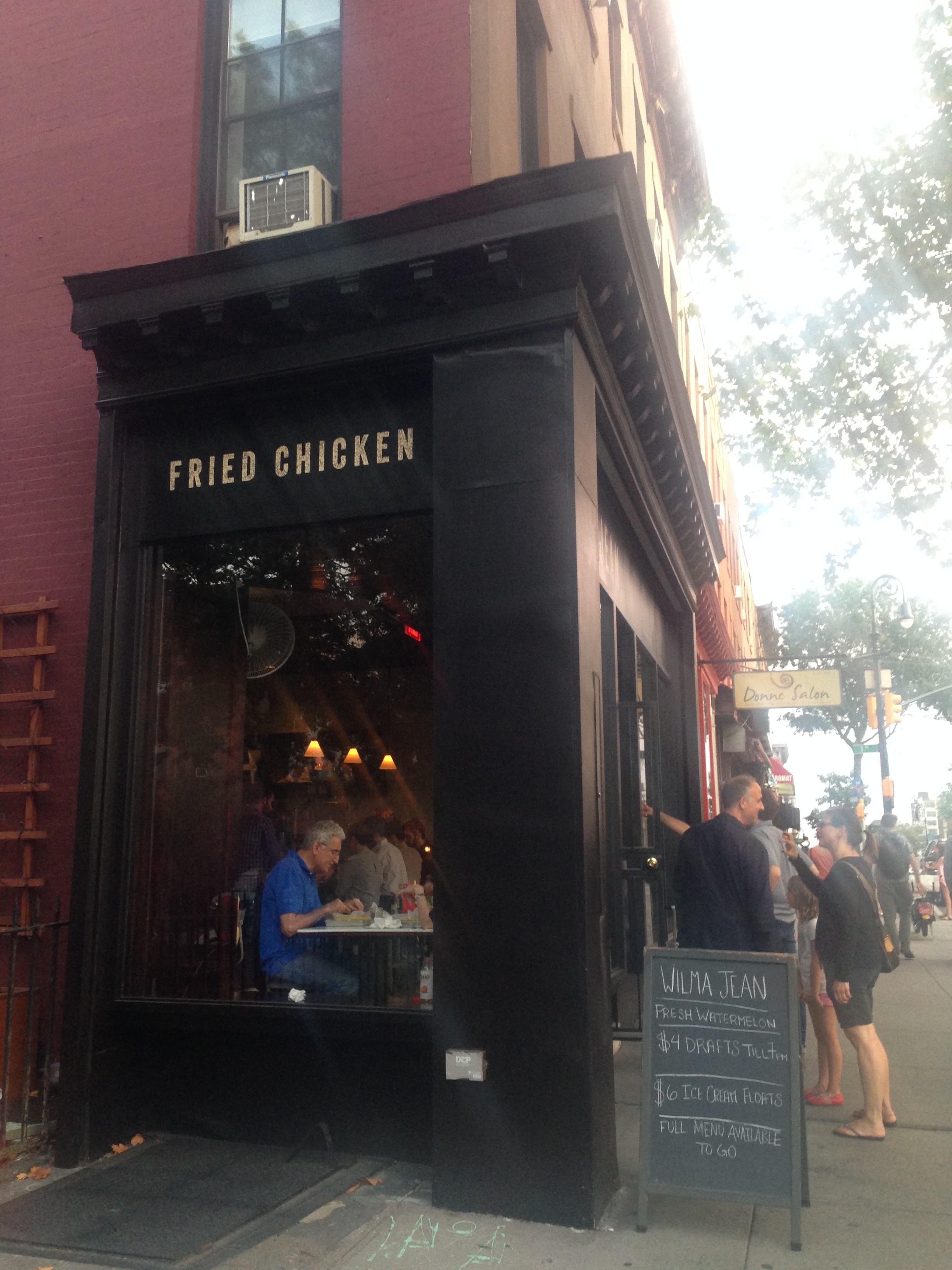 It's been a rough few weeks over here — between the stresses of packing up the lair for a move, wisdom teeth extractions and trying to squeeze in writing somewhere in there, I tell you, it's all been enough to send a girl running out for fried chicken.
Which, it turned out, was not a bad idea.
Some chefs with rather tasty chops had just opened a new casual Southern restaurant near me in Brooklyn in July, after all. The specialty? Fried chicken …
It was love at first sight for me, even before I set foot in Wilma Jean. Not only does it have "fried chicken" emblazoned on its store front — but also, the special of the day when I got there was a fried chicken sandwich! Which is just about one of my favorite things.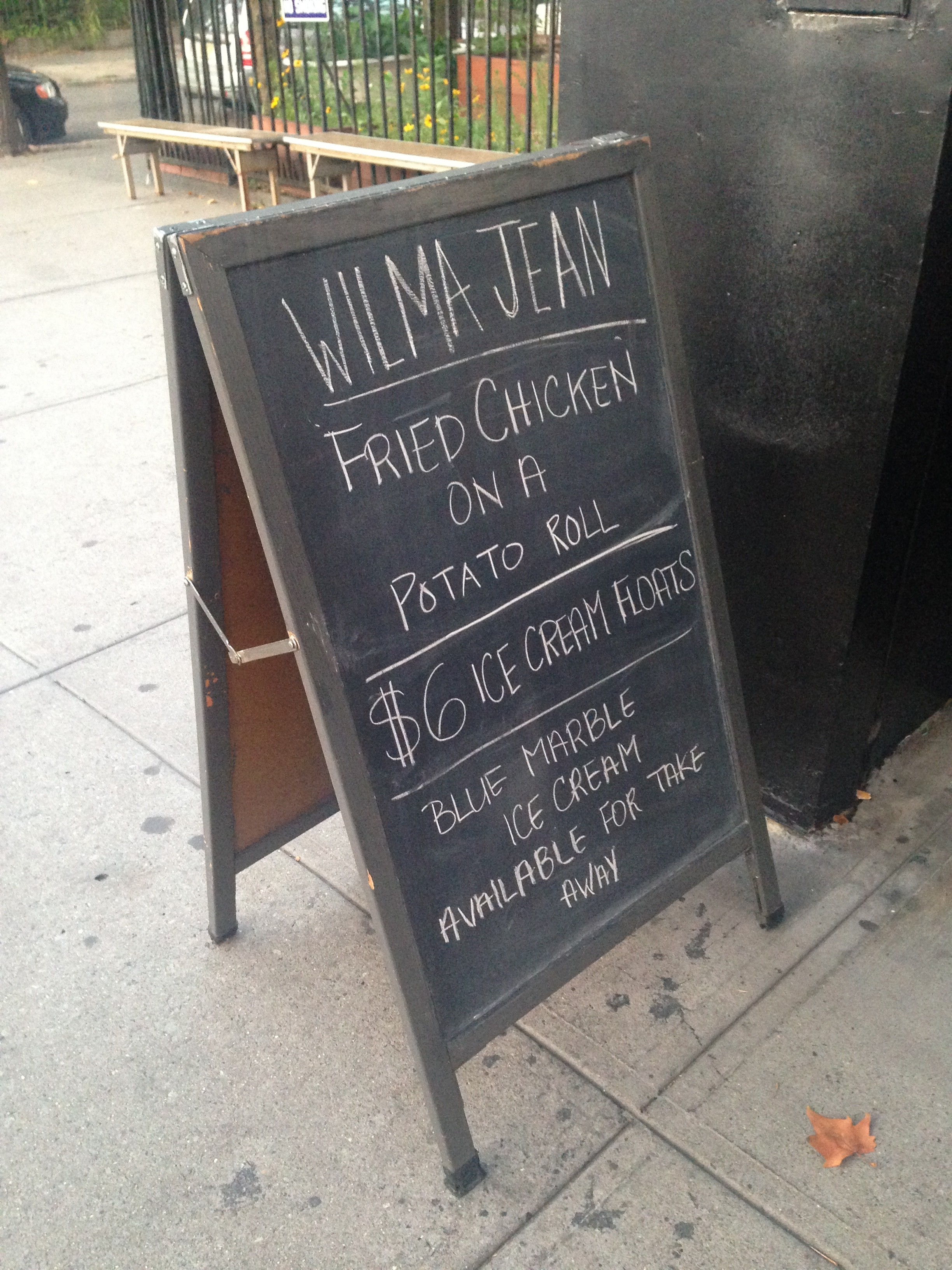 Opened by the guy behind the well-liked (though now defunct) Seersucker — Robert Newton, who cooked at Le Cirque and Tabla before tapping into his Southern roots — Wilma Jean is an even more down-home take on the foods of his youth. Named for Newton's grandmother, the restaurant serves up fried chicken on a stick, fried bologna sandwiches, burgers and more.
The space is sparse and casual.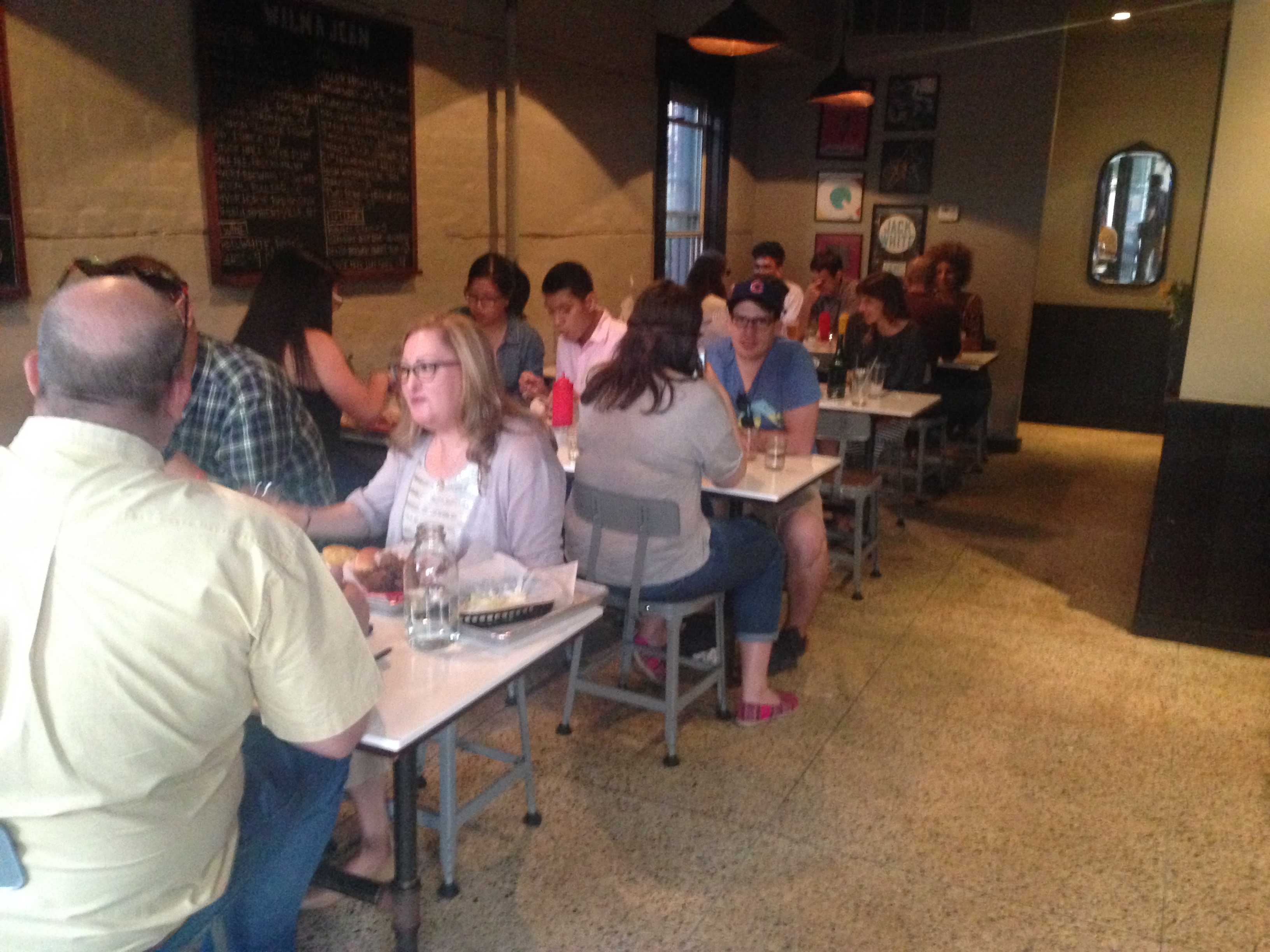 And the food, in theory, is simple too. Though once it started arriving, we realized how simple definitely didn't mean basic.
First, the cornmeal crusted Virginia oysters with comeback sauce ($11). These came burn-your-tongue hot and super crispy — absolutely divine with the spicy creamy sauce (a little reminiscent of Thousand Island) drizzled on it.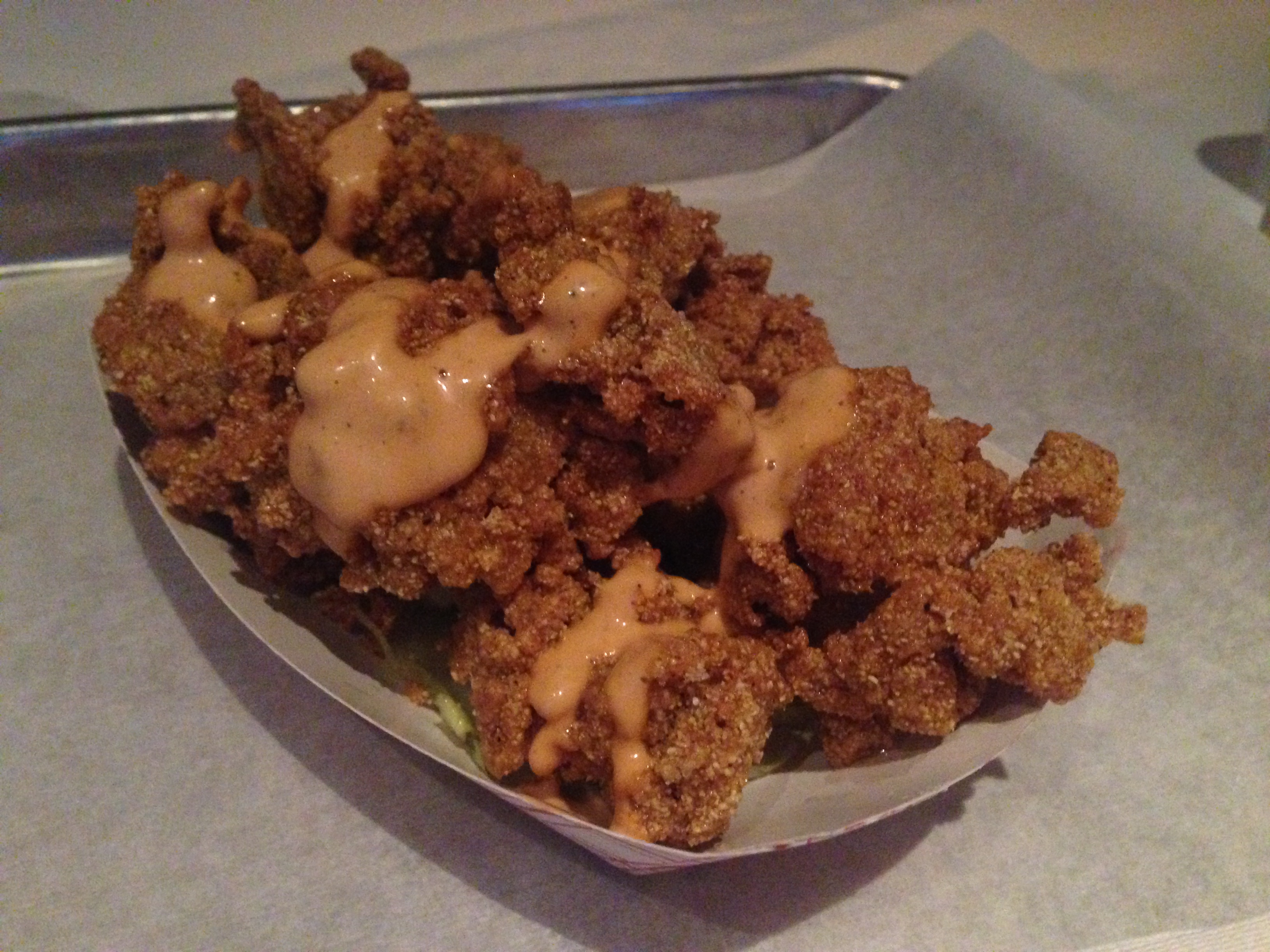 The Ex (the name Sous Chef now prefers) couldn't resist the fried bologna sandwich ($5). And seriously — who couldn't? It's bologna and it's fried. The only thing that could have made this better would have been if they'd somehow managed to wedge a slab of fried chicken in that bun, too.
The sandwich was just about as tasty as you'd imagine (even if it did come with some greens) but even tastier paired with a side of tater tots ($3). This restaurant does fried perfectly and these came super crisp and piping hot as well.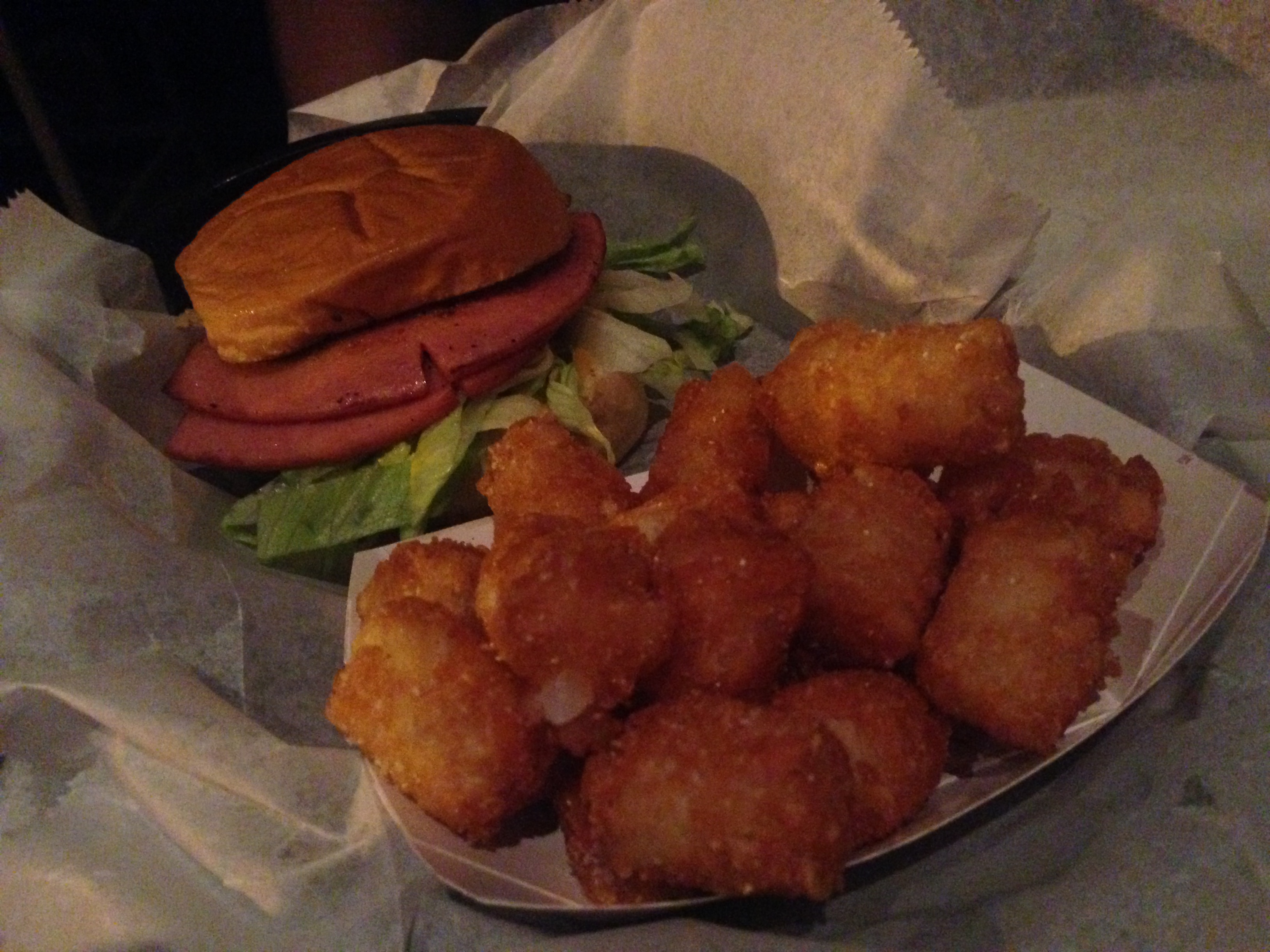 The star of the show here is the fried chicken, of course — the $14 chicken dinner that gets you a basket of half a chicken, cole slaw and a roll seemed the way to go. I had high hopes for this chicken after sampling all the earlier fried treats and it did not disappoint. The crust was perfectly crunchy and the meat, super tender and moist. I'd highly recommend adding a side of mac & cheese ($4), too.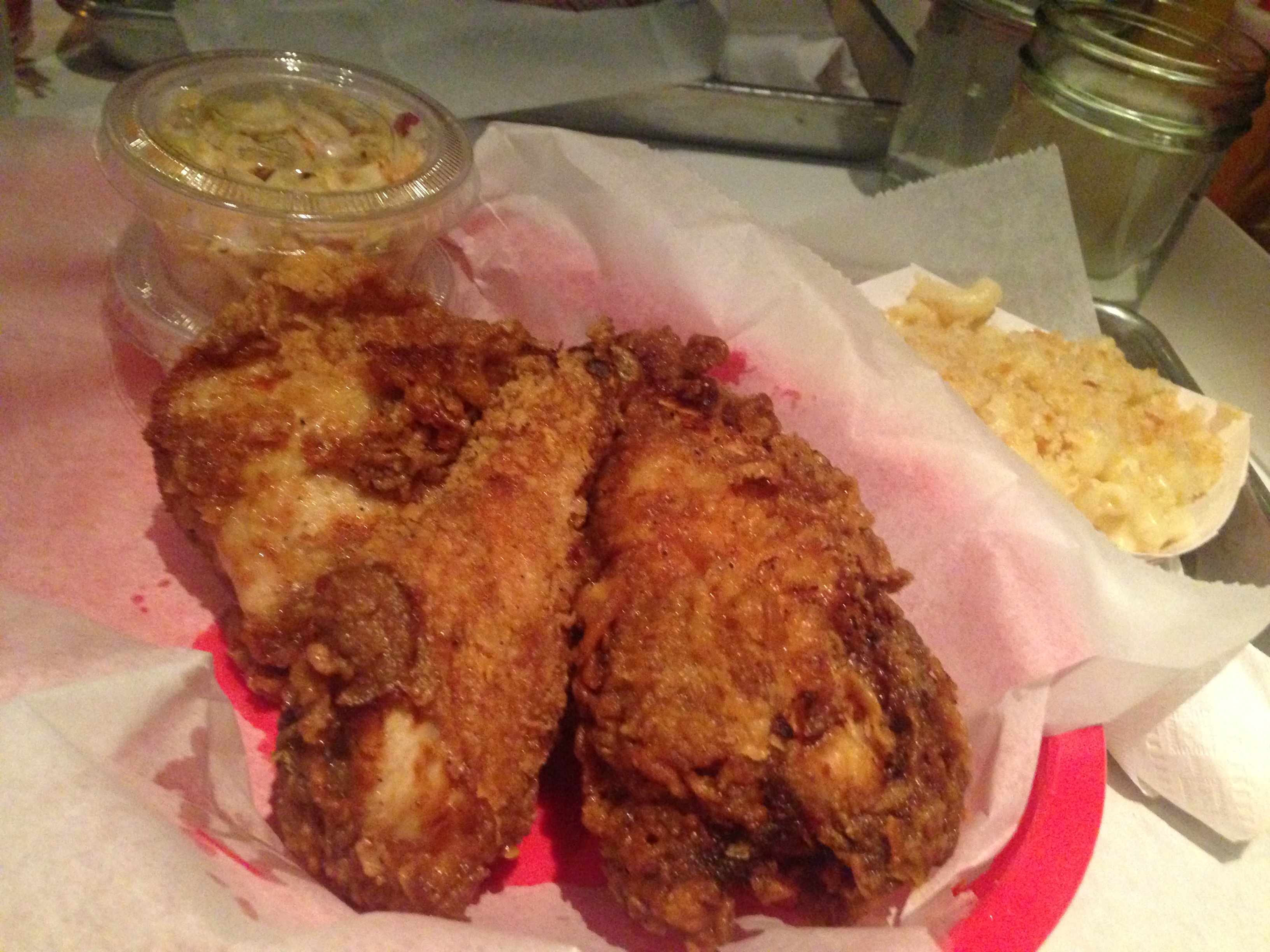 Now comes the sad part.
After this meal had appeared and disappeared in a nanosecond, we noticed this bottle on the table.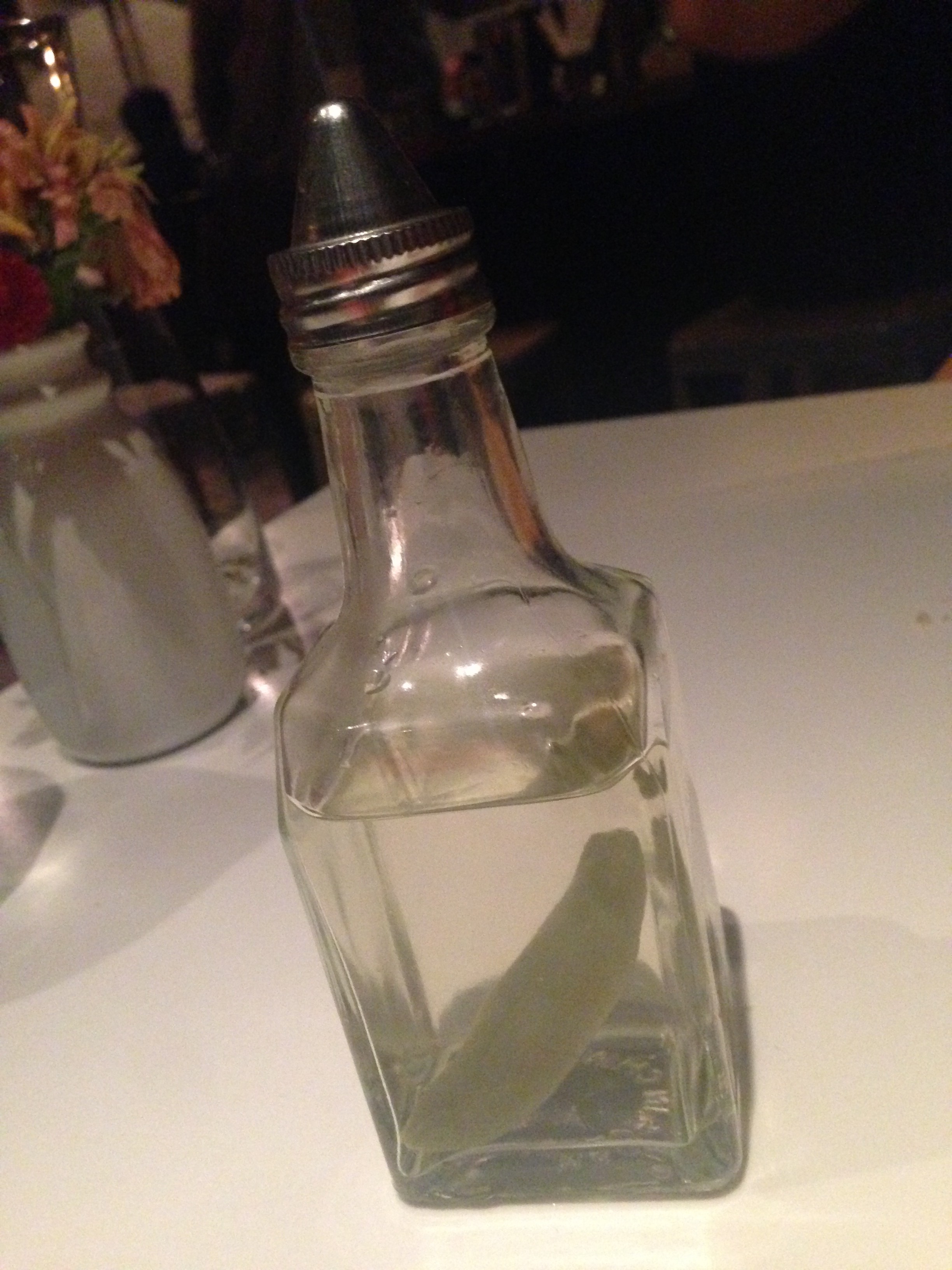 House-made pepper vinegar! When asked, the waiter suggested dribbling it on anything fried — chicken, tater tots — or cole slaw.
Since cole slaw was the only thing left on the table — you know me and vegetables — that's what I had left to try it with. You know, if all veggies came with a side of this pepper vinegar, I'd actually eat my greens. It was nicely tart, with a hot kick to finish that lingered on your tongue for a while.
Would I go back?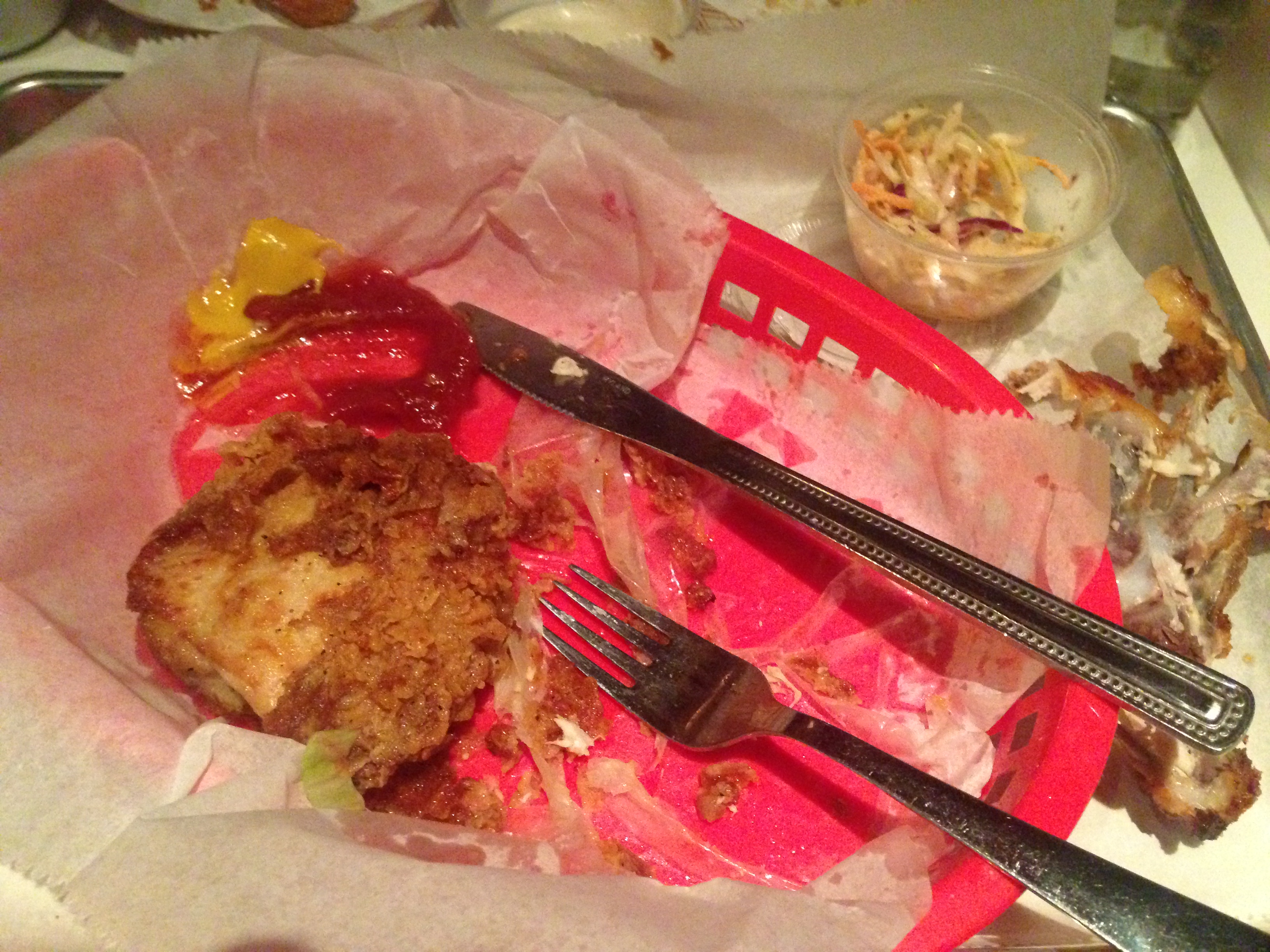 Given how many times I've looked at these photos of my Wilma Jean meal with great yearning, I'd say, "Hell yeah."
Wilma Jean, 345 Smith Street, Brooklyn; 718.422.0444; http://wilmajean345.com/