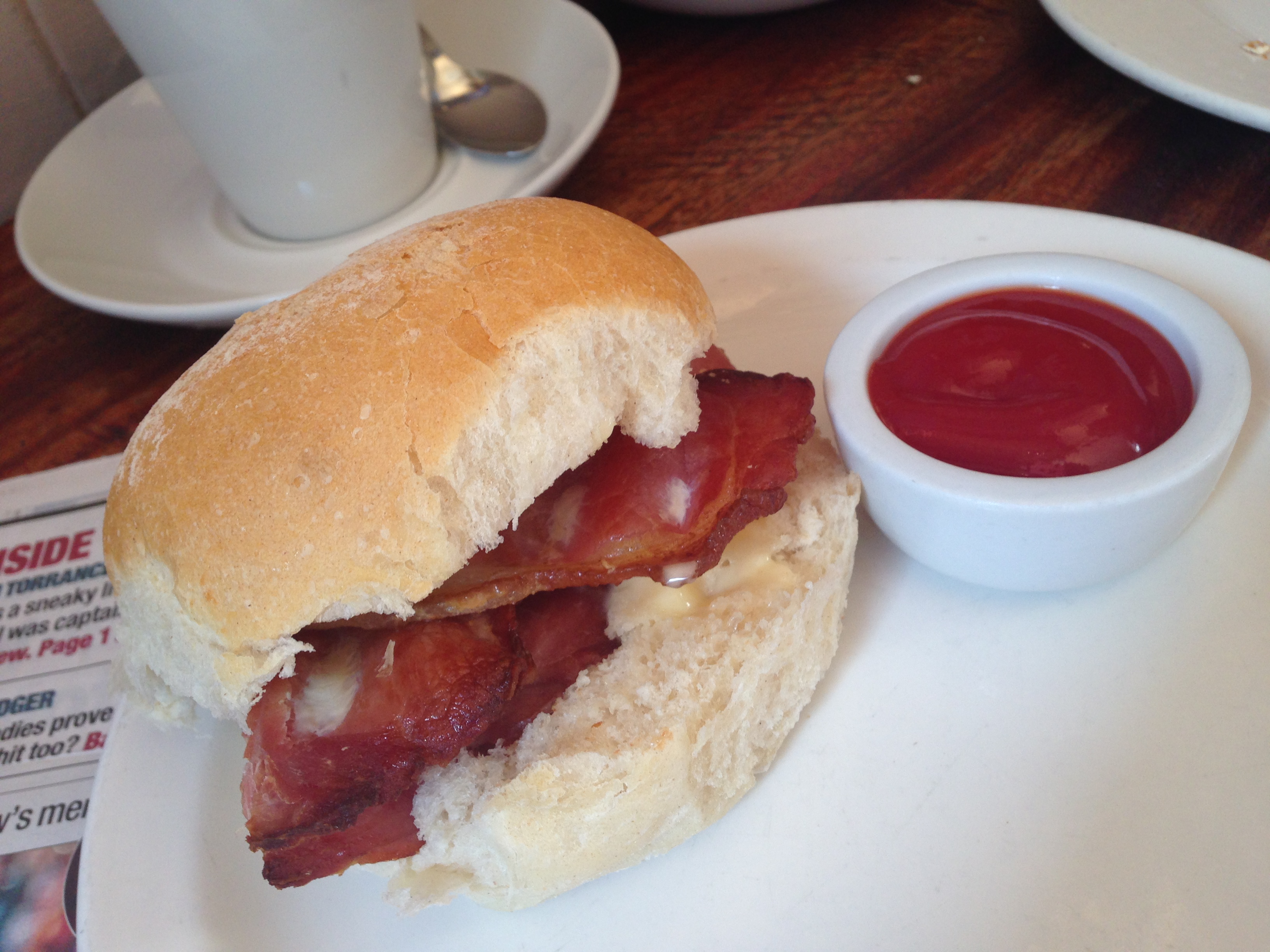 It could be said that I'm something of a bacon butty obsessive.
I'm fairly new to this, mind you — in fact, I was a bacon butty virgin for many years. I'd been hearing and reading about British bacon sandwiches, a little frisson of excitement popping up whenever some hungry D.I. mentioned one in the British cop shows I adore. And yet in all that time, I'd never come across a place in New York or Singapore where I could find one. Sure, I could whip out some bacon and bread and make one — but what's the fun in that?
One day, I thought, a bacon butty will cross my lips. (A girl can dream.)
Finally, on a sunny morning in Edinburgh, it happened …
My first whiff of a bacon butty came on a chilly spring morning — not far from quaint little Roslin, home of the famous Rosslyn Chapel that stars in Dan Brown's "The Da Vinci Code."
Spotting a food truck after running an errand, a coffee stop ensued.
The coffee was abominable — but that mattered little. Instead, I was immediately enchanted with the smells emanating from the truck. As car after car pulled up for a coffee here, a quick breakfast there, the cook threw more bacon on the grill, churning out bacon butty after bacon butty.
I was in love.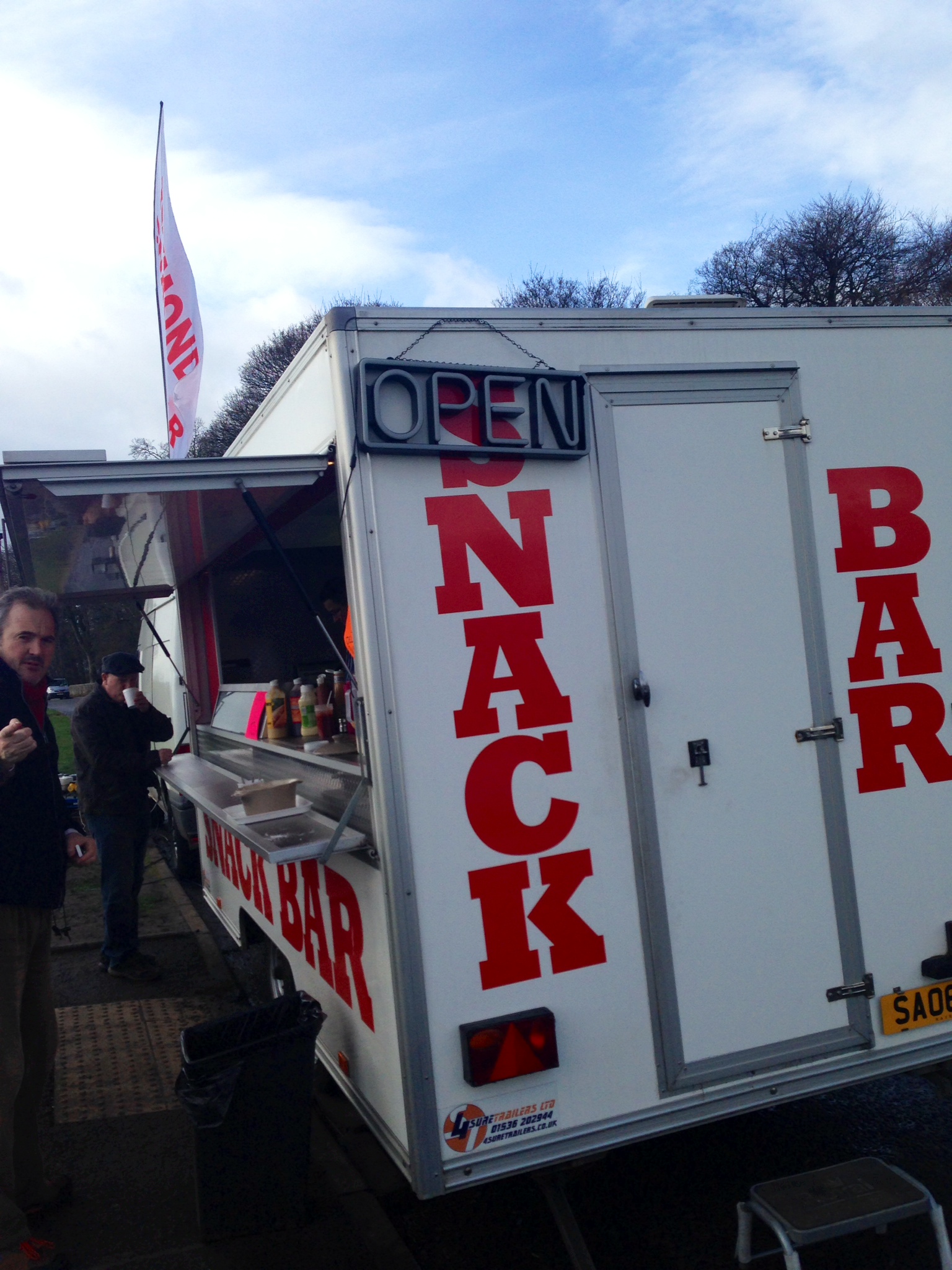 There was no time for a bacon butty that morning, however — but once again the sandwich reared its head not long after when I walked into the Zulu Lounge in Edinburgh's charming Morningside neighborhood.
This tiny cafe is dear to Dorset Boy. The lattes here are delicious — very tasty bean action coupled with thick creamy milk.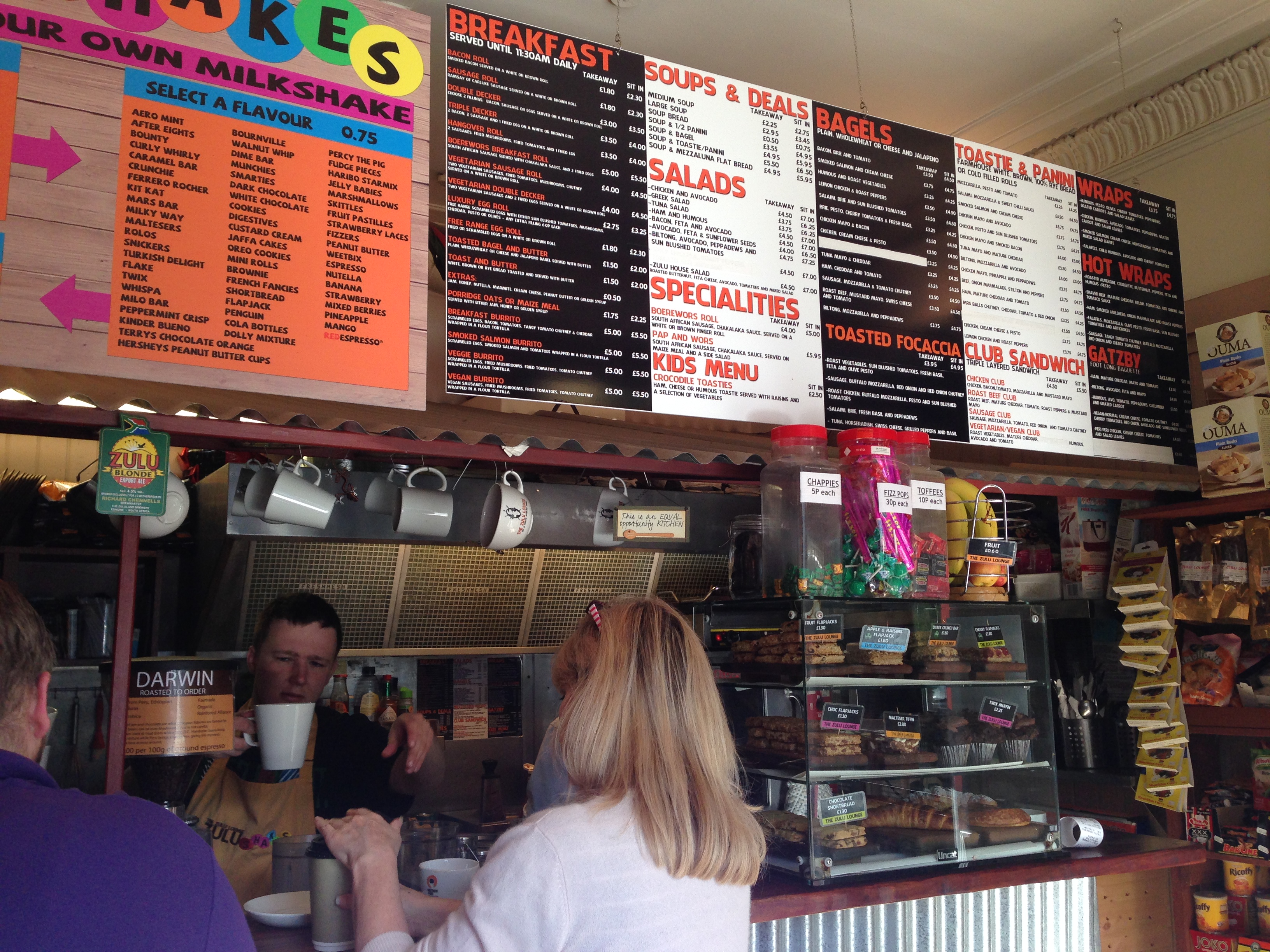 And while you're waiting for your latte, there's plenty to look at — a wall of South African snacks …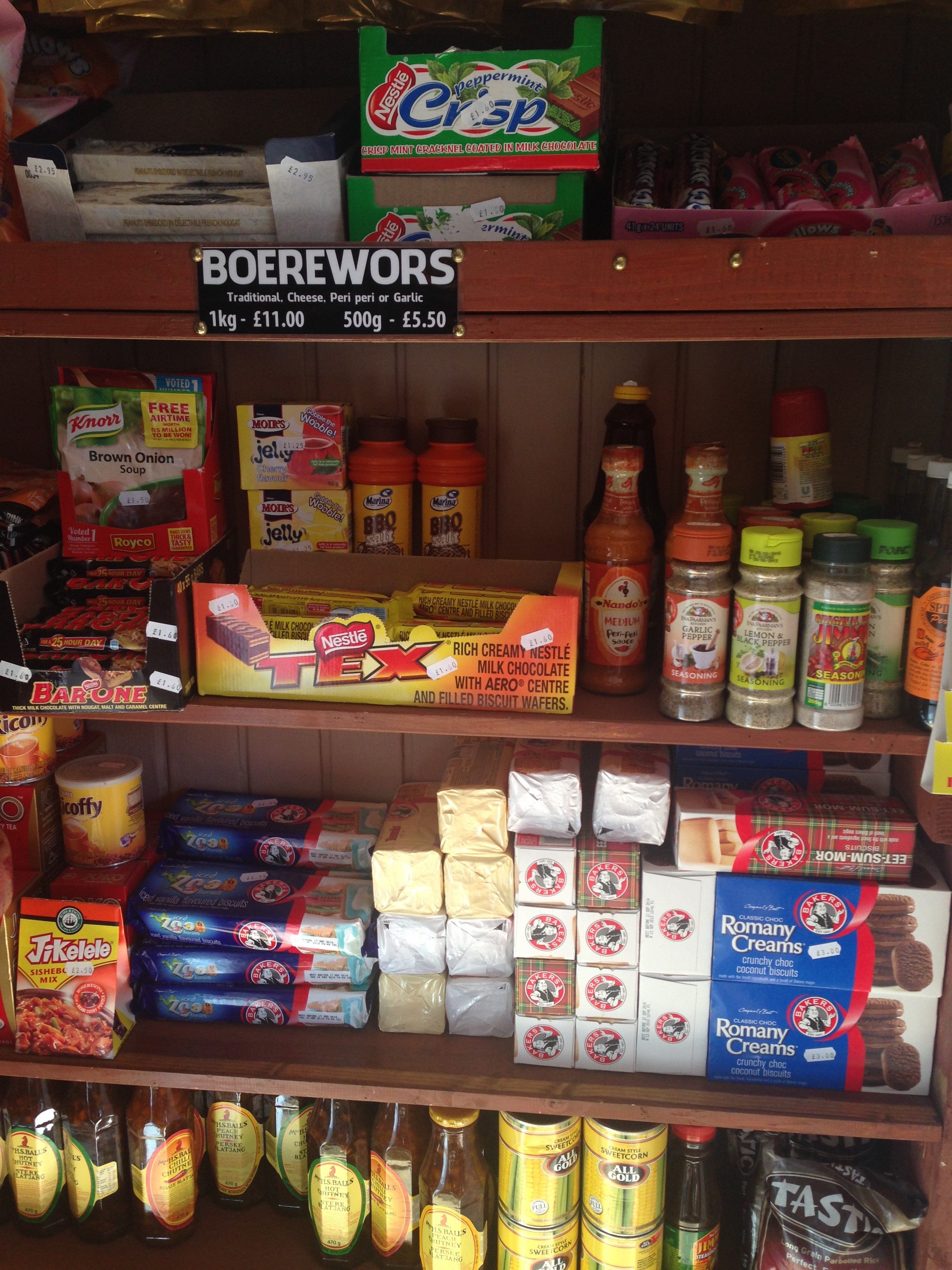 … and an extensive menu of "posh hot chocolate" and more.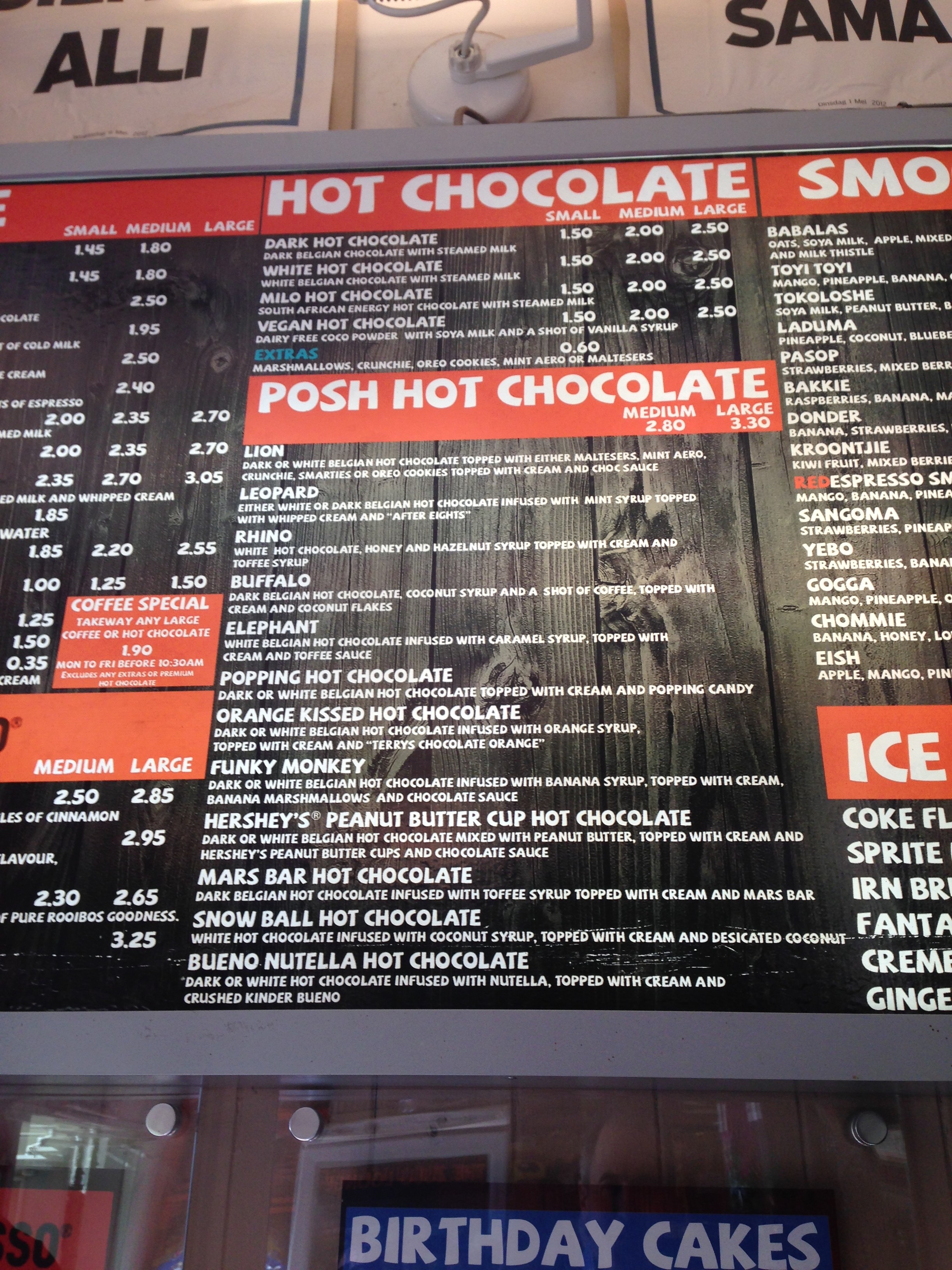 The breakfast sandwiches caught my eye, naturally. And I finally ordered a bacon roll (£1.80 for takeaway; £2.3o if you're eating it there).
As meat sandwiches go, this was pretty basic — a white roll split in two, slathered with slightly melty butter and then filled with bacon. Normally, with bacon, the crispier the better, I say — in this case though it was nice that it wasn't too done. A little chewiness was lovely.
Emboldened, I decided to try a sausage butty (at the same price) next — though this time with the addition of cheese.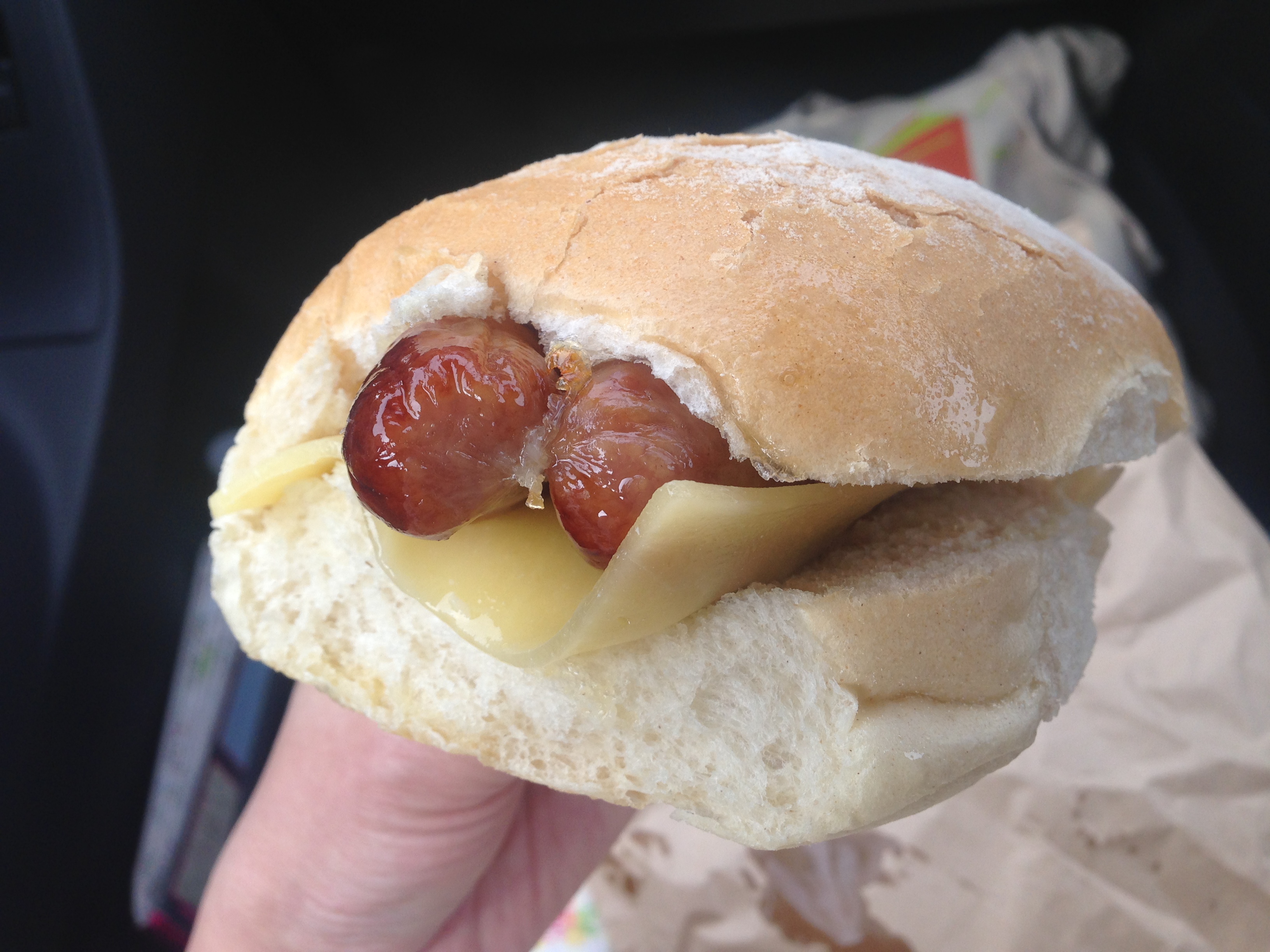 Again, this was a plain affair — the sausage, from Ramsay of Carluke, a rather well-loved Scottish butcher that's been in business for 150 years, was outstanding, each bite just bursting with juice and meaty umami. The cheese was lovely — though not necessary, given the flavor of the sausage itself.
While I enjoyed this sausage affair, the bacon roll probably offered greater satisfaction — I'm a big fan of each bite having an even amount of meat and bread. That's hard to achieve with a sausage butty, where the tubular meat only covers so much area.
After waiting all those years for my first bacon butty, was it worth it? Well, I will say this — I found myself near the Zulu Cafe again not long after that first butty. And sure enough, within minutes, I found myself very happily eating another.
Zulu Lounge, 366 Morningside Road, Edinburgh; +44.0131.466.8337; http://www.thezululounge.com/