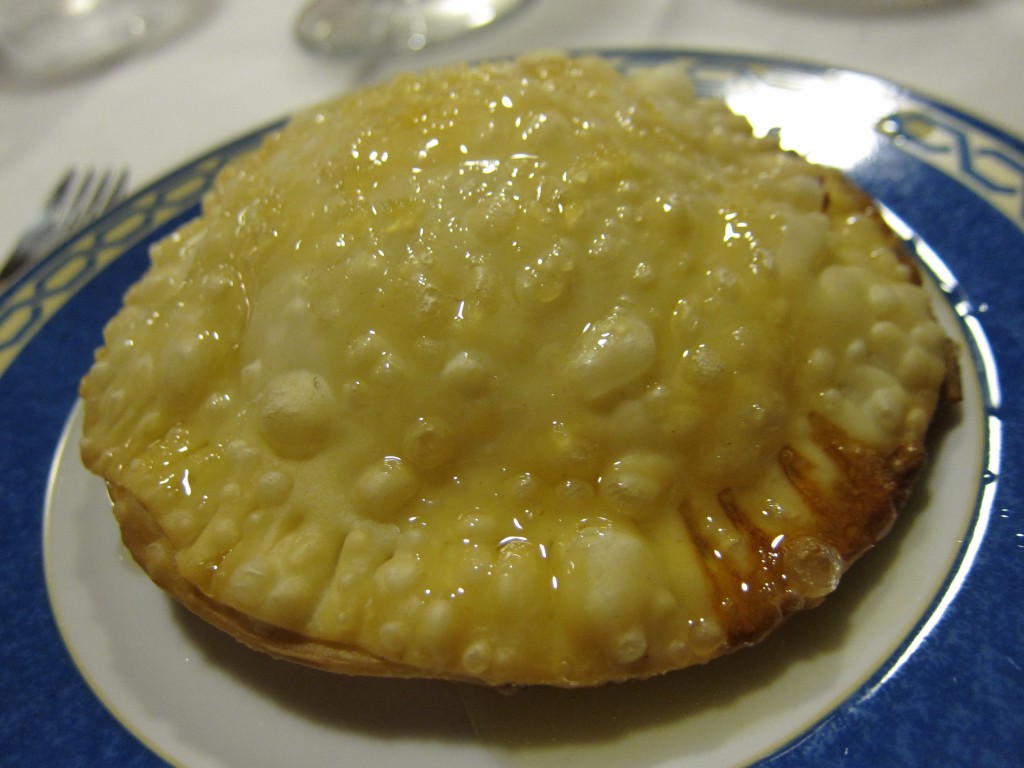 Cooking wasn't much on my mind when I first arrived in Sardinia five weeks ago. Learning Italian, yes. Writing, yes. Expunging the recent stresses of New York and beyond, yes. That's what I'd come to do.
But Sardinia and its charms instantly beguiled me, its platters of pane gutiau (a traditional flatbread drizzled with olive oil, sprinkled with sea salt and baked to crackling deliciousness), spicy mussels and garlicky fried shrimp reeling me in ever deeper.
In Alghero, I've had the great fortune of not only eating tremendously well but also having terrific food gurus to watch in the kitchen. Among them is a lovely soul — Angelina Demartis, a local high school teacher who comes from a long line of Algherese women who have taken great joy in cooking well and feeding the ones they love.
Angelina occasionally holds cooking class dinners at her home in downtown Alghero and one night, I got to be a part of one of them. Which is how I came to discover the intense pleasure that is Sardinian seadas.
So when my hardy Let's Lunch club decided on sharing a recipe they've brought back with them from faraway travels, Angelina's seadas instantly came to mind …
Now, I'm not generally a massive dessert fan. (Unless we're talking about pies.)
I am, however, a worshipper of all things fried and crispy. So you can understand how seadas — a traditional Sardinian dessert that's basically a hockey puck-sized disc filled with grated young cheese and lemon peel, sealed and deep fried — would call to me.
I'd had seadas before making them with Angelina — my first bite of it at a dinner with new friends in which the local insisted we try one, even though our meal had already quite properly felled us. I had been hooked from that divine first taste of a seada, so I couldn't believe my luck when Angelina started teaching me how to make them.
The process is simple. First, you grate a bunch of young cheese (pecorino fresca is preferred in these parts) and lemon — make sure you don't grate any of the white bits in, Angelina warned.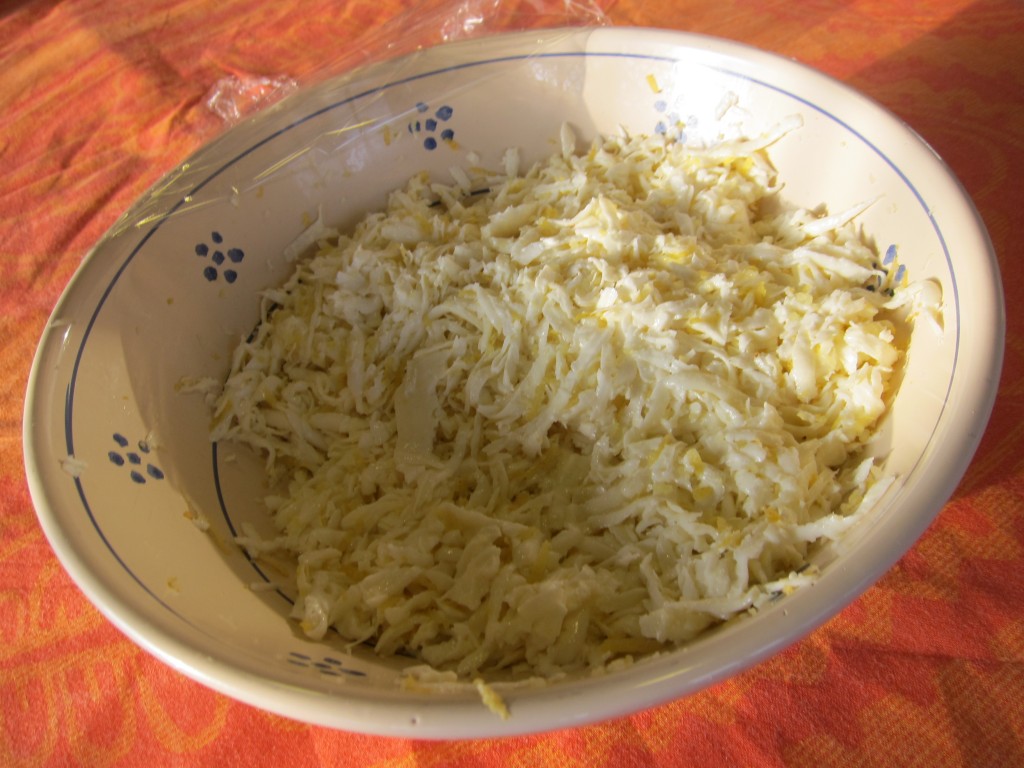 Then you quickly knead together some dough, roll that out flat and start cutting out circles.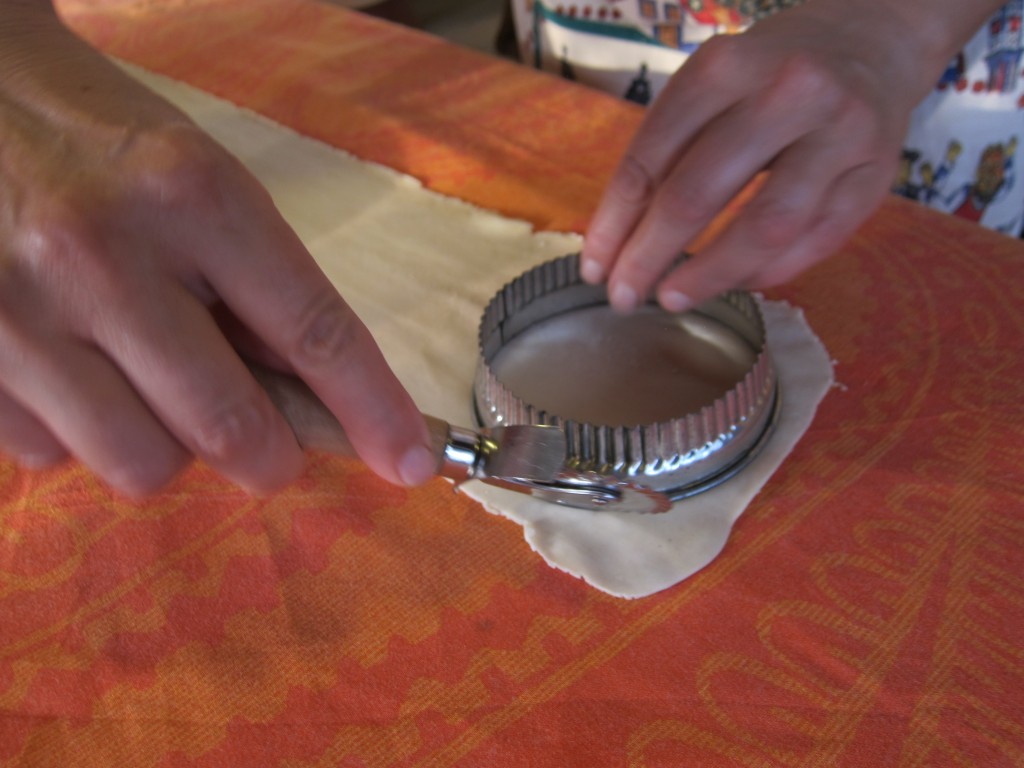 That's Angelina showing us rubes how to do it.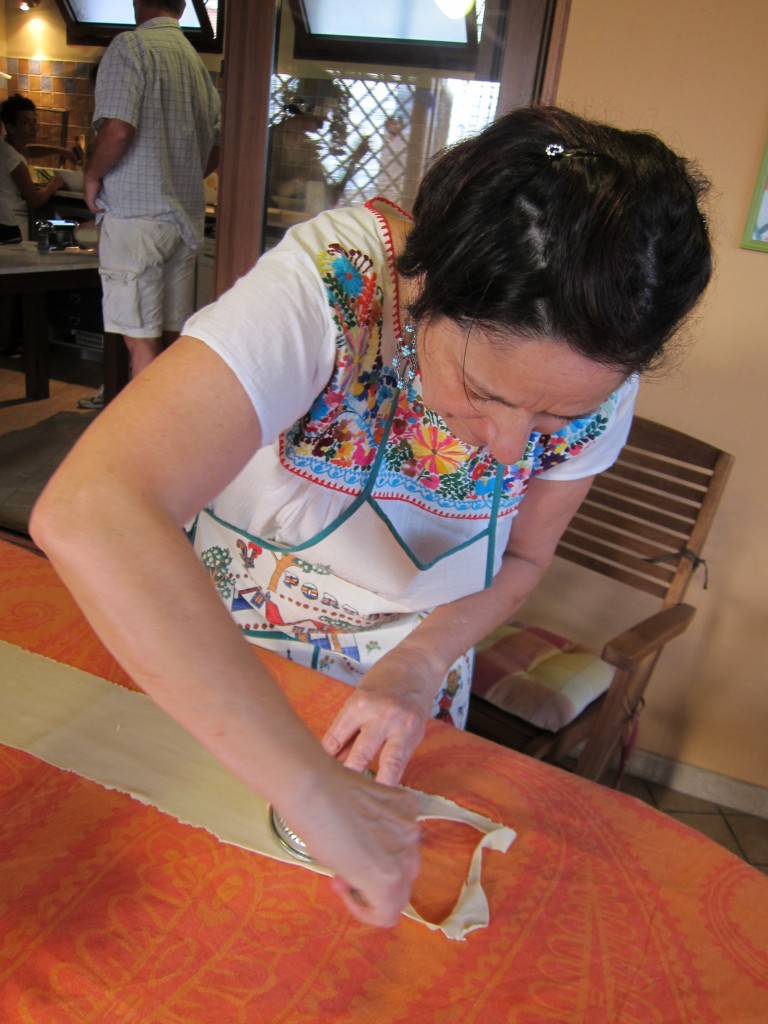 Next, you take some of that lemon-cheese mixture (that you've stirred up well) …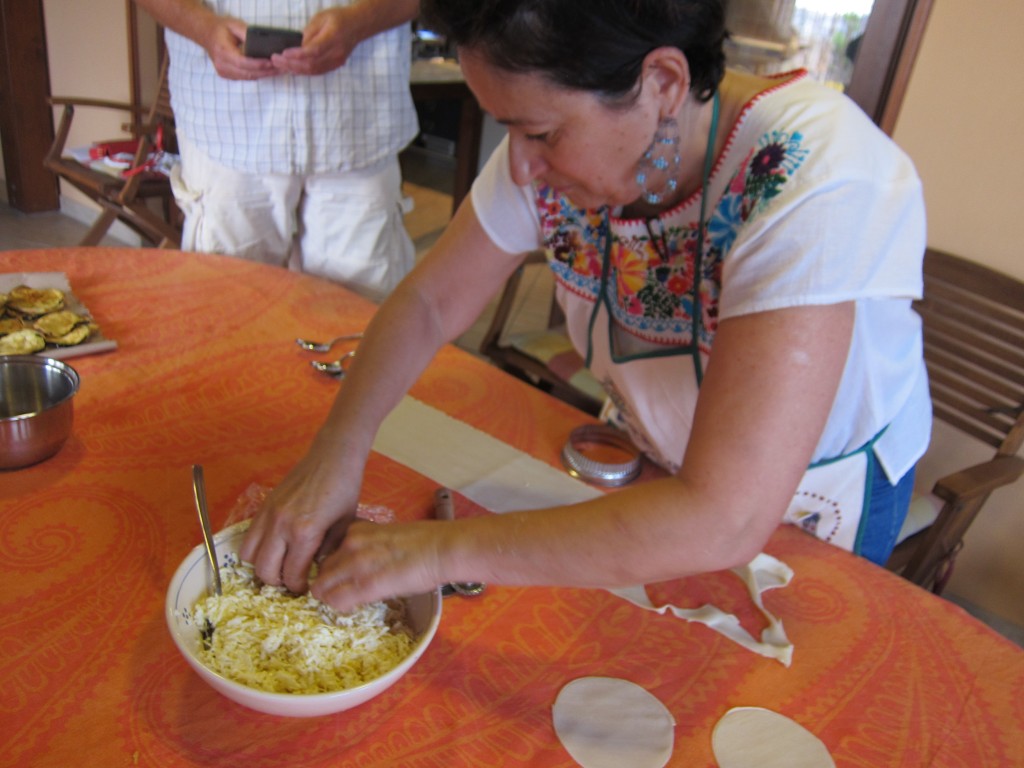 … and pile on as much as you can fit onto a disc.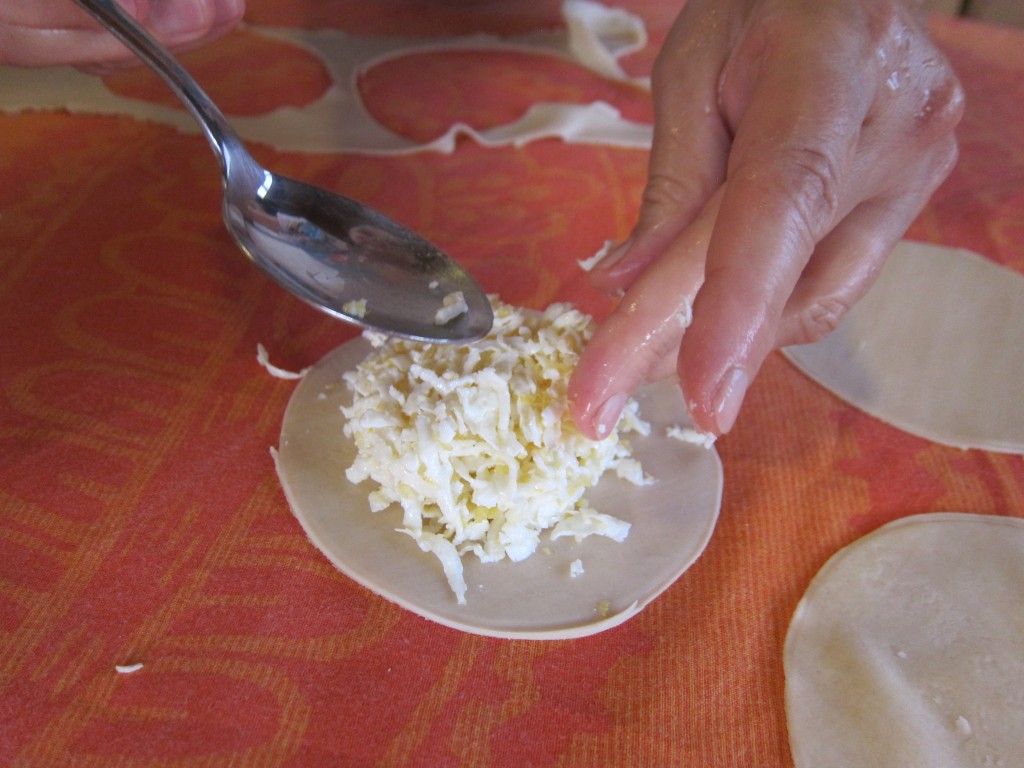 Pat everything down so it's really compact, then layer another disc on top.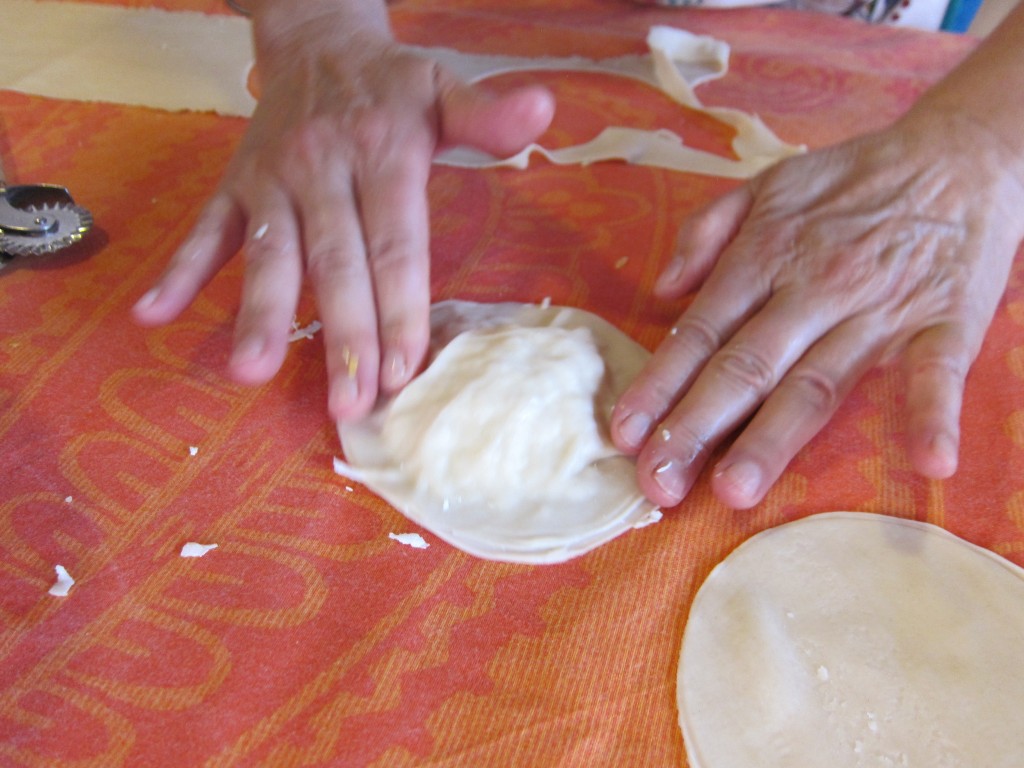 Then use the tines of a fork to seal it decoratively.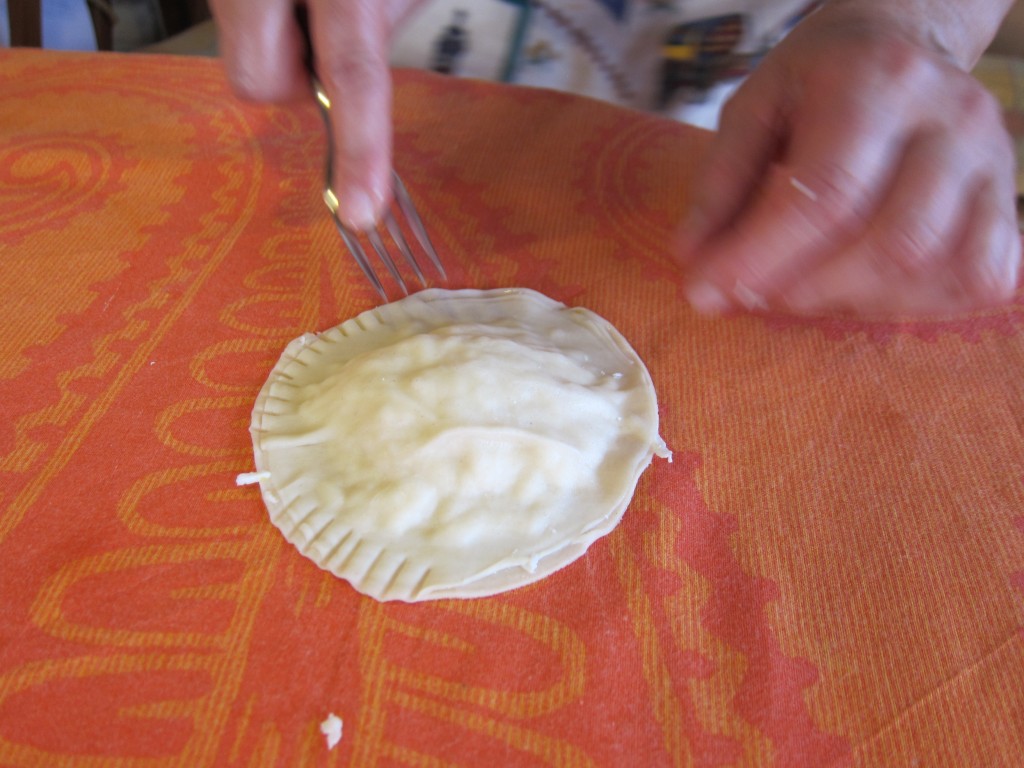 Once that's done, you want to heat up some terrific honey. (Honey is huge in Sardinia — if you've never had Sardinian honey, you simply must. There's a slightly citrus note in it that lends an intoxicating complexity.)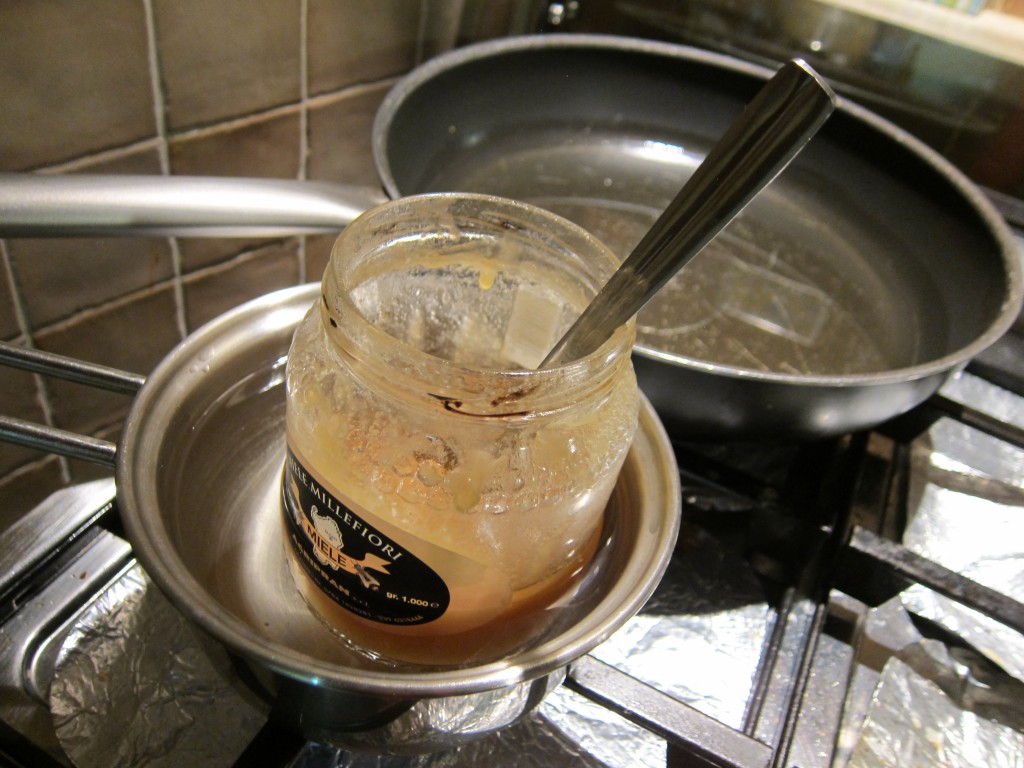 Heat up some oil in a pan, then pick up those seadas you've made …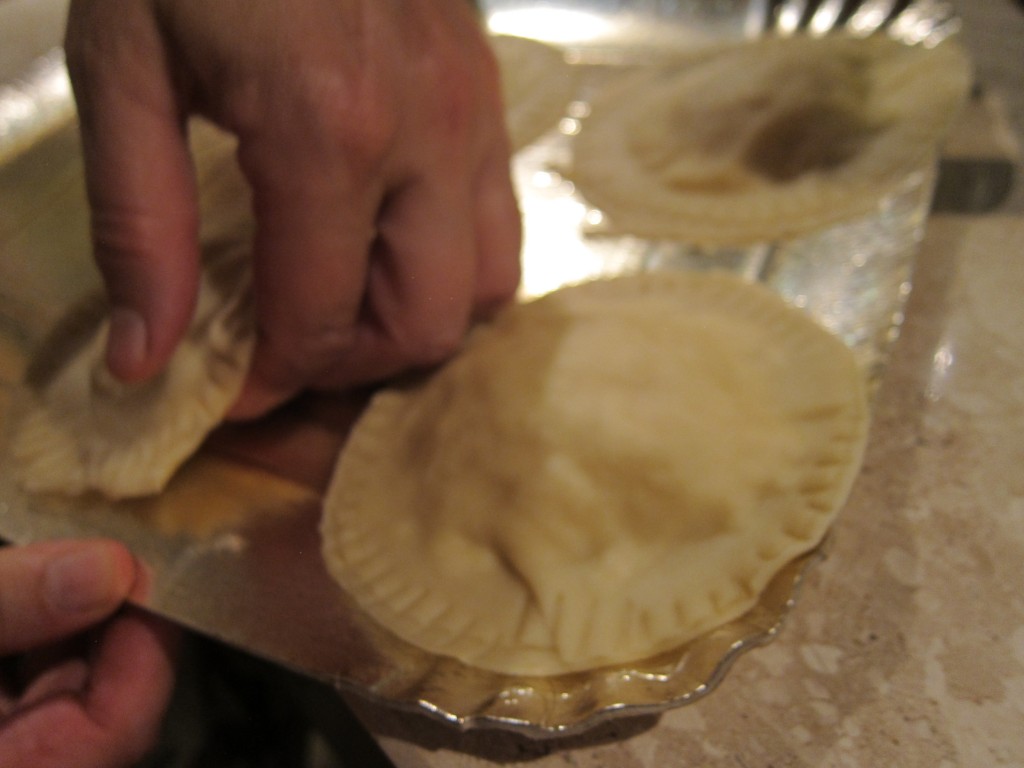 … and just slide them right in.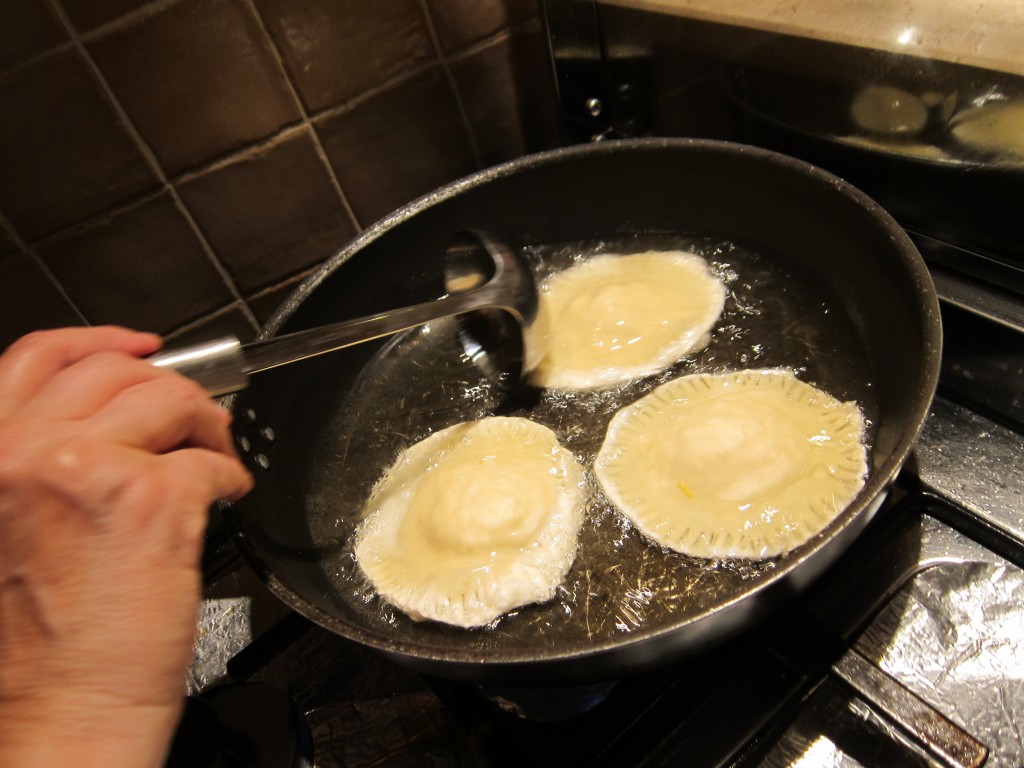 While frying, you want to make sure they get crispy on all sides so keep ladling hot oil over it as it's frying.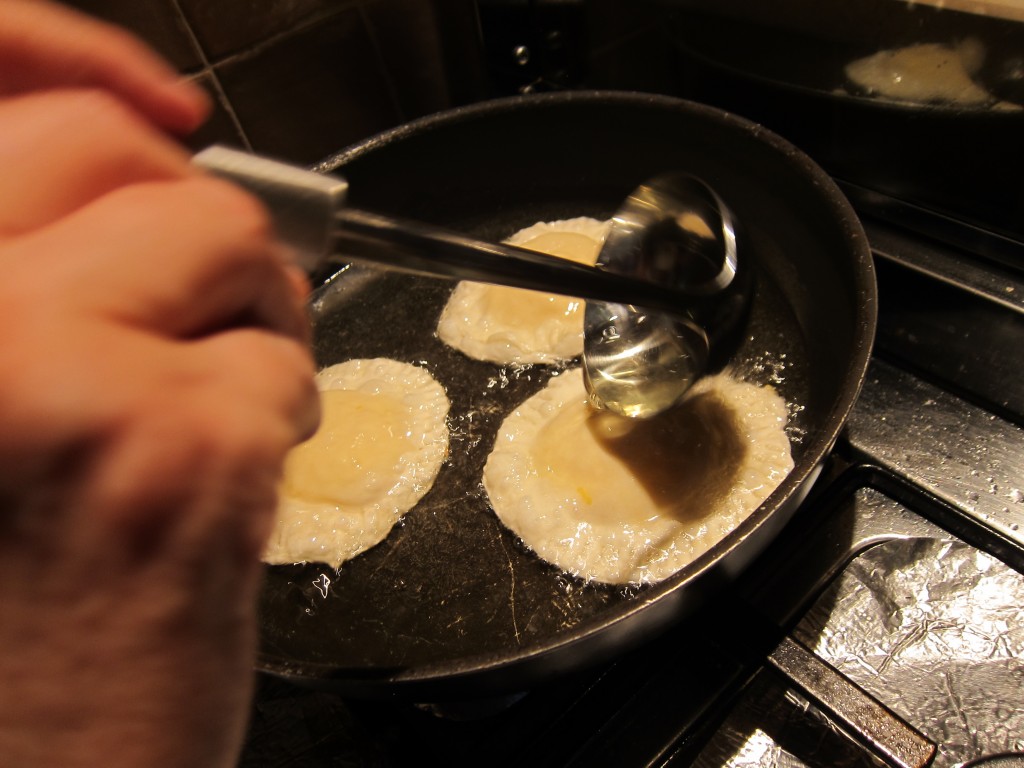 Once it's looking all golden and crisp (see up top), place it on a plate, drizzle honey (or sugar) over it and as Angelina's recipe specifies: "Eat hot."
It's that simple.
When I'd had my first bite of a seada, I didn't think it was something I'd get to learn how to make. But now that I have, I suspect — I hope, anyway — it'll be a dish that stays with me for a long while yet. So thanks, Angelina — and buon appetito to all!
~~~
Don't forget to check out other Let's Lunchers' dishes from their travels below. And if you'd like to join Let's Lunch, go to Twitter and post a message with the hashtag #Letslunch — or, post a comment below.  
Annabelle's Creamy Jalapeno Dip at Glass of Fancy
Betty-Ann's Watermelon-Cucumber Cooler Cocktail at Asian in America
Linda's Hawaiian Island Panzanella (Bread Salad) with Sea Asparagus at Spicebox Travels
Lisa's Moroccan B'Stillas at Monday Morning Cooking Club
Margaret's Rogan Josh at Tea and Scones
~~~
Angelina's Sardinian Seadas
For more Sardinian recipes by Angelina and information on her cooking dinners, check out http://www.angiehouse.it/
Ingredients:
For the pastry:
1 kg flour
150 grams lard
Salt, warm water
For filling:
600 grams cheese (young pecorino cheese preferred)
1-2 lemons, grated
Directions:
1. Mix the flour with the lard, salt and gradually add the warm water until it forms a dough smooth and elastic.
2. Form a ball and let it stand for half an hour.
3. Finely chop the cheese (or grate) and add it to the grated lemon.
4. Roll out the dough thin enough and then make 12-cm disks — the lower disk must be slightly larger than the upper.
5. Put some filling on the lower disk, cover and press lightly to squeeze out air and seal the edges with the tines of a fork.
6. Fry in hot oil (not too hot) and pour, before serving, a bit of honey (preferably bitter like strawberry tree or orange) or sugar.
7. Eat hot.