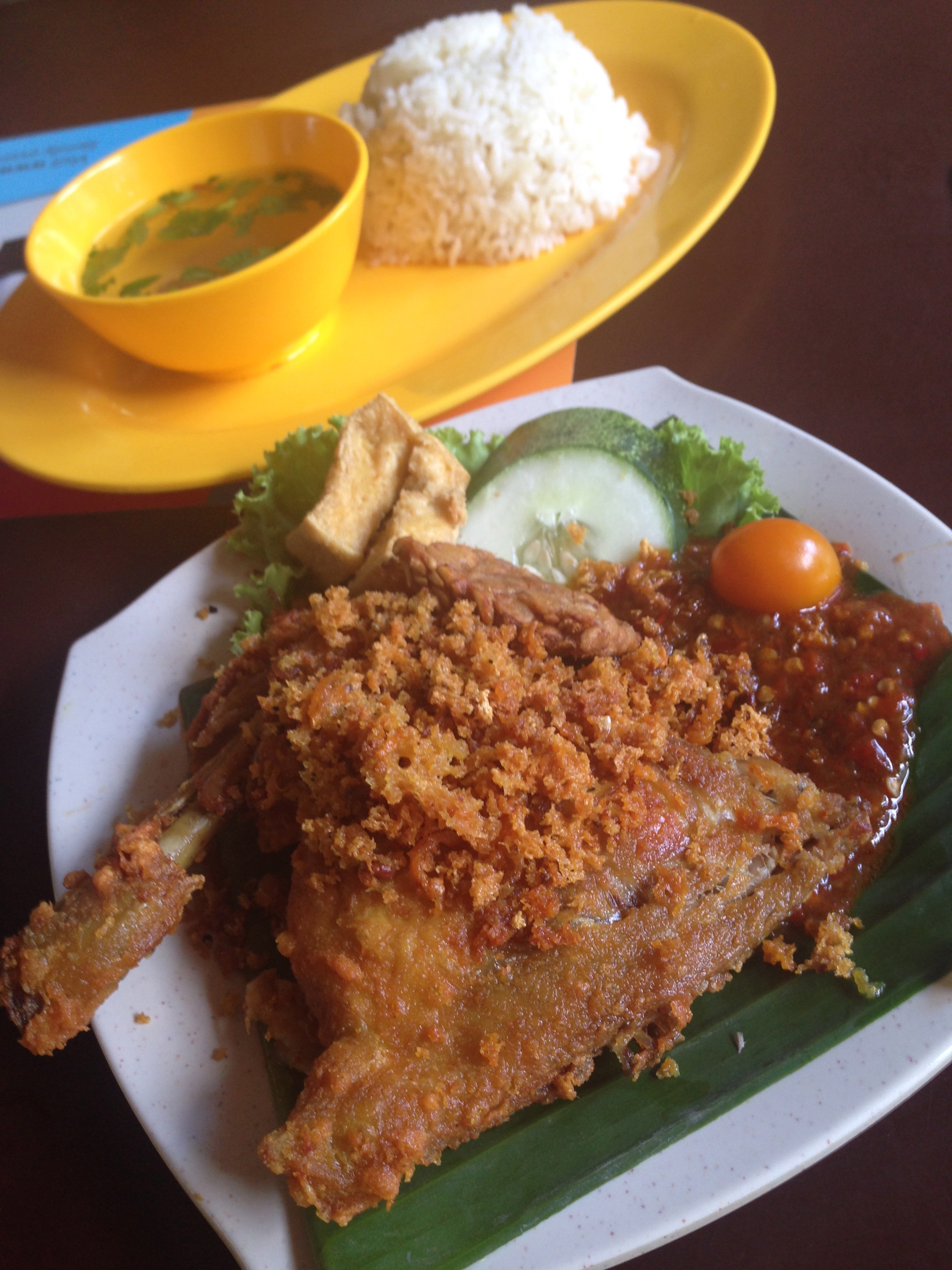 Anyone who knows me even for a nanosecond usually picks up fairly quickly on the fried chicken fanatic that I am.
Besides noodles (and perhaps meatloaf), fried chicken is just about my favorite food. And the kind that I tend to crave is Asian fried chicken, specifically Malay or Indonesian, which usually is marinated in a melange of Southeast Asian spices — turmeric, ginger, cumin, coriander and more — before getting deep-fried to crisp perfection.
While this may be fairly hard to find in my adoptive home of New York City, there's a plethora of it in Singapore — especially, lucky for me, at the closest hawker center to my family's home on the country's idyllic east coast. At the cosy Bedok Corner Food Centre, there is not one but four excellent stalls, all side by side, serving nasi ayam penyet, an Indonesian dish of crispy spicy chicken that's been smashed for greater tenderness right before serving.
So when I was sitting at home in Singapore today, daydreaming about the perfect lunch, the decision was easy …
Now, as mentioned, there are several stalls selling nasi ayam penyet at this little hawker center, each of which has no qualms about claiming to be the best or "No. 1" etc.
Having tried them all, this is the one I prefer …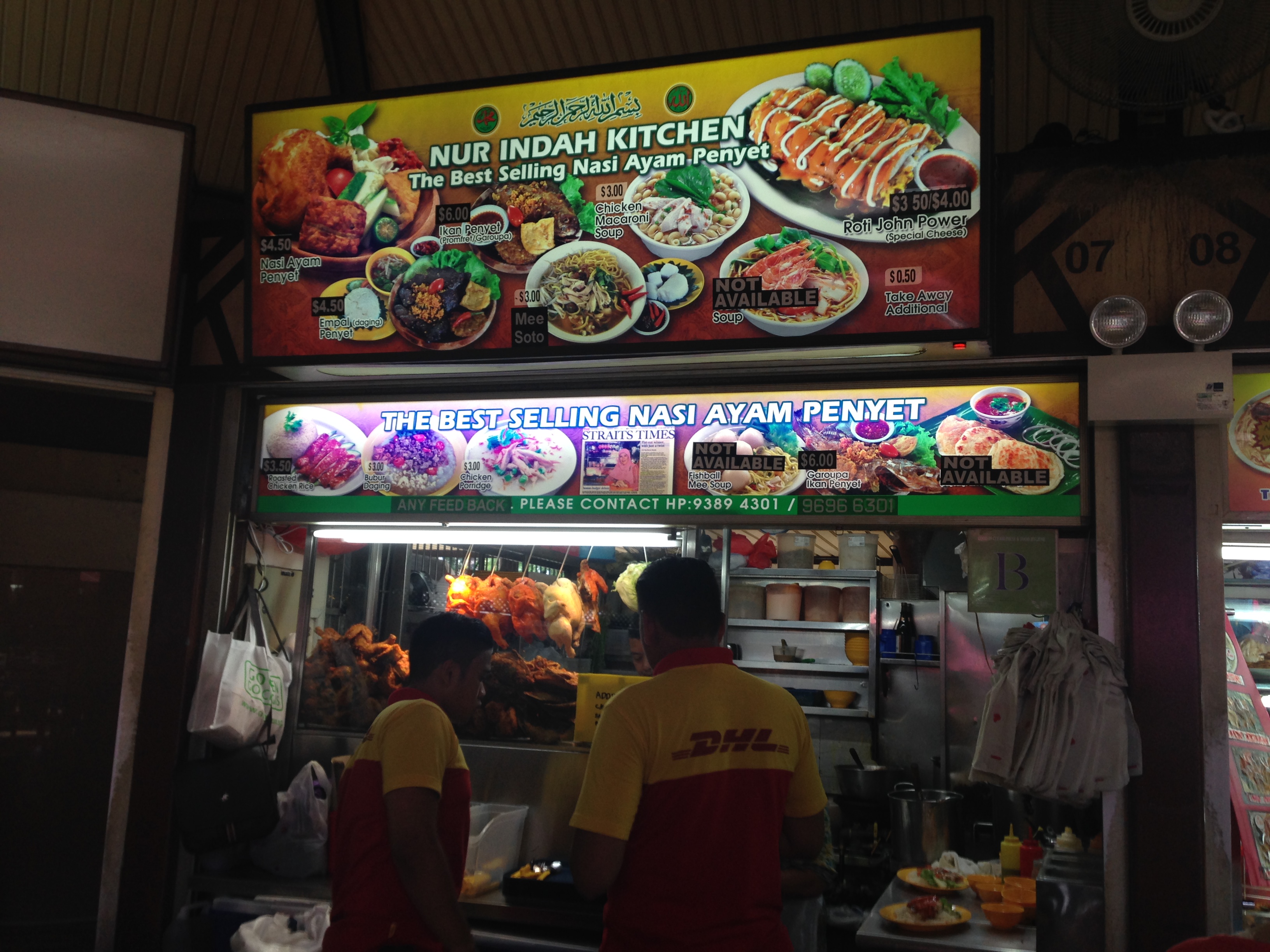 … and not just because the sight of a mountain of Indonesian fried chicken pressing up against the glass window always makes me smile.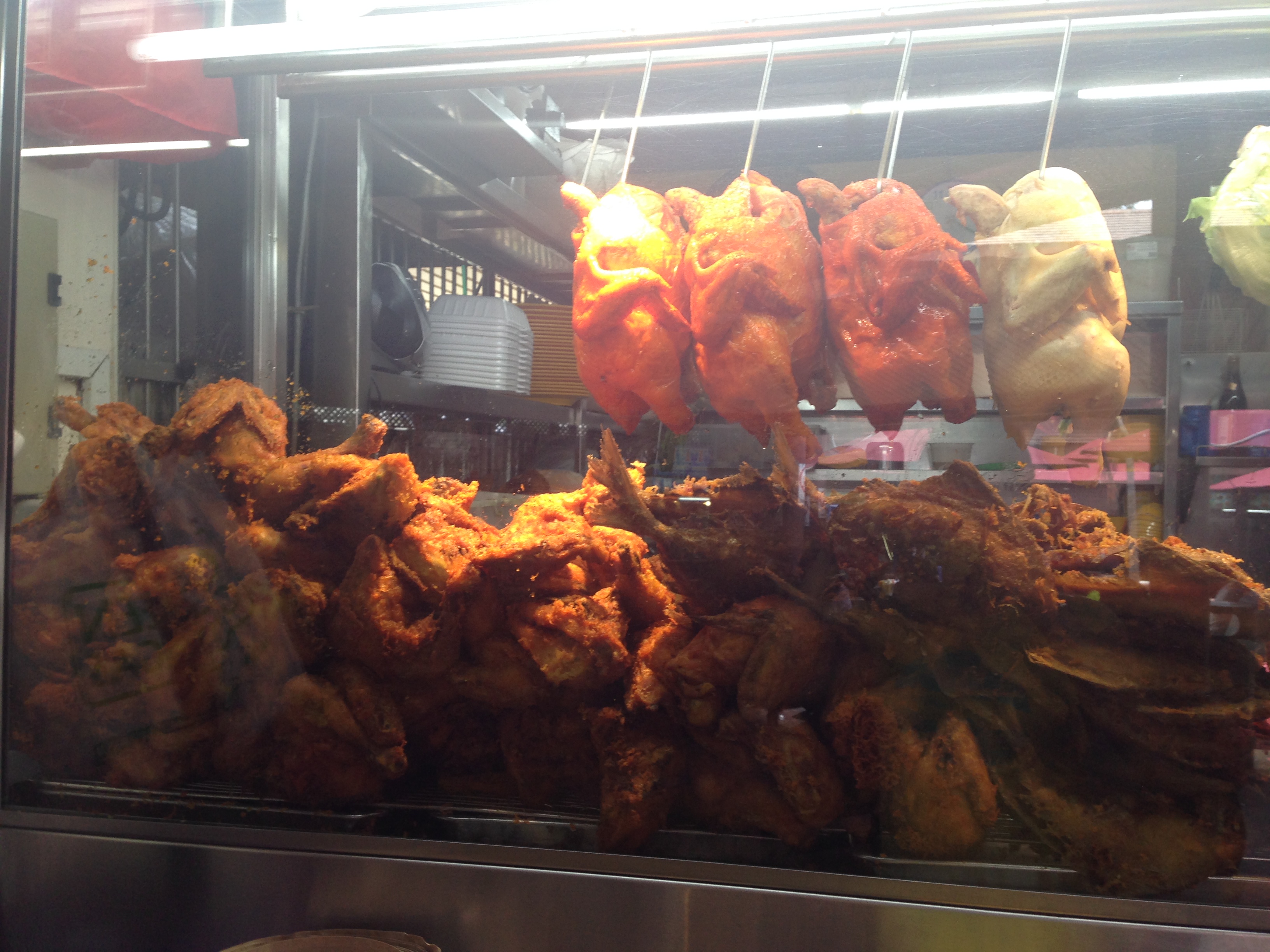 Because the stall's cooks start frying up chicken early in the morning, you'll get your meal instantly when you order.
At Singapore $4.50 (about U.S. $3.60), this dish isn't inexpensive by hawker standards but it is pretty darn filling. You get a giant slab of smashed chicken along with deep-fried tofu cubes, crispy tempeh, soup and rice.
What is awesome about it? Just about everything, starting with the intense flavor bomb you'll get with each bite of chicken — I especially love the mouthfeel of it when combined with some of the mound of extra crispy crumbs that's piled atop the chicken.
I always start each meal thinking, I'll never finish all this food, only to find myself facing an empty plate just minutes later.
And that always says it all.
Nur Indah Kitchen, Bedok Corner Food Centre, 1 Bedok Road, Singapore; +65.6841.4633