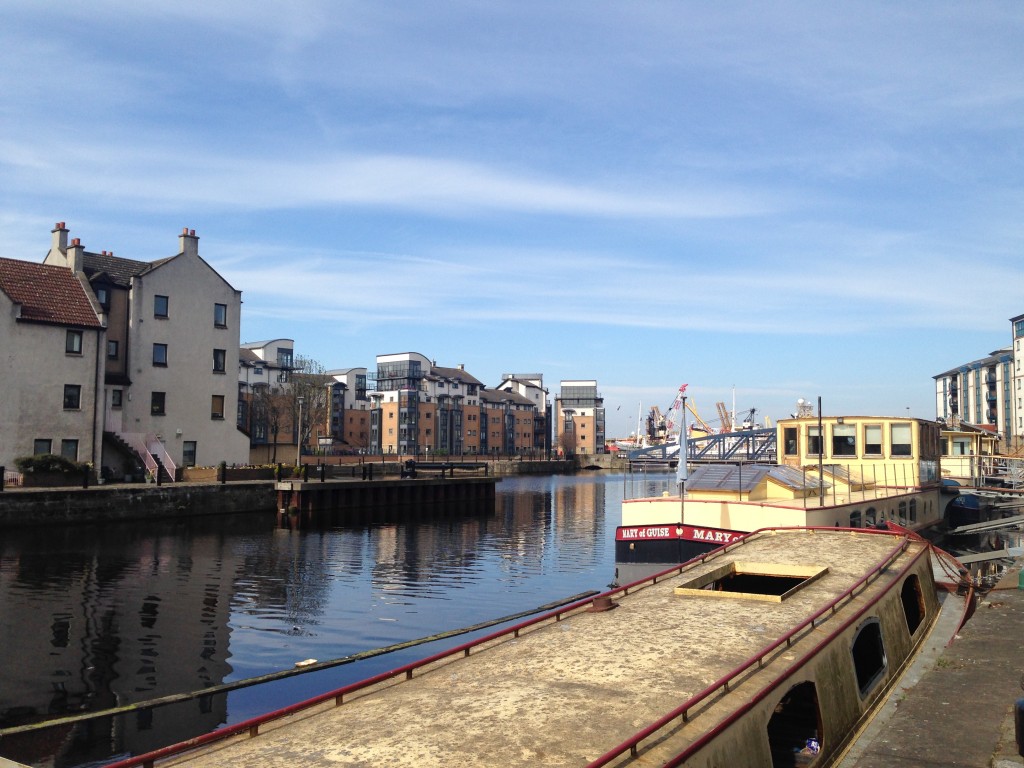 It's been beautifully sunny and warm here in Edinburgh this week — a shocker, I am told, this early in spring. (It's been said to me more than once: "You've brought the weather from New York with you!")
The gift of good weather always makes me crave the water — much more so these few days, as part of the enchantment of Edinburgh is the constant sound of seagulls in the backdrop. This may be a big city but its soundtrack is that of a charming seaside town — all the more reason to venture out to the water.
When I mentioned seeking water, Jill, the co-owner of the very lovely bed and breakfast 4 Morningside Place, had suggestions galore. Go to Leith, she said, telling me the tourist traps to avoid once I get there.
"My favorite place," Jill noted, "is Fishers." Now, Jill strikes me as a woman of very good taste, judging from her beautiful home, incredibly pretty garden and delicious breakfasts. So she didn't need to tell me twice — as soon as I could get my shoes on, I hopped on a bus …
Now, if you're going to go to Edinburgh's Leith neighborhood, factor in some time to walk around.
It's rather industrial in swaths but there are pretty pockets, to be sure. I fell in love with this boat which houses an office — if you peek in those windows you can see a large desk and bookshelves. This has become my new dream writing room.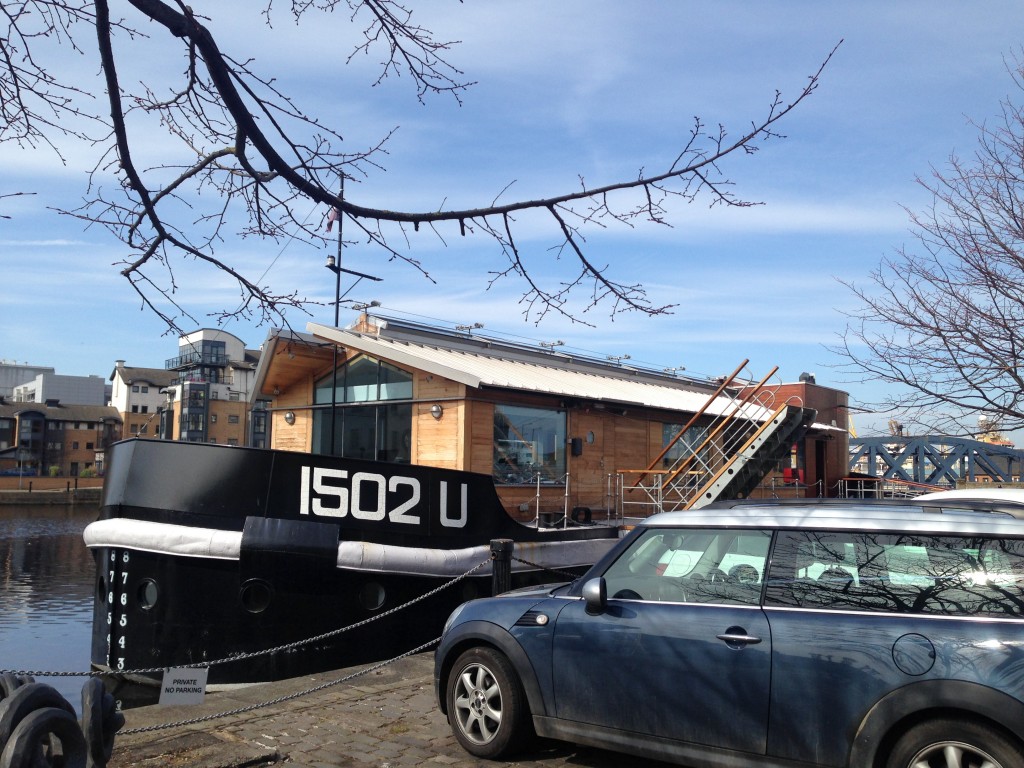 At the end of a slender cobblestoned street, you'll find an imposing building that used to be a watchtower in the 17th century.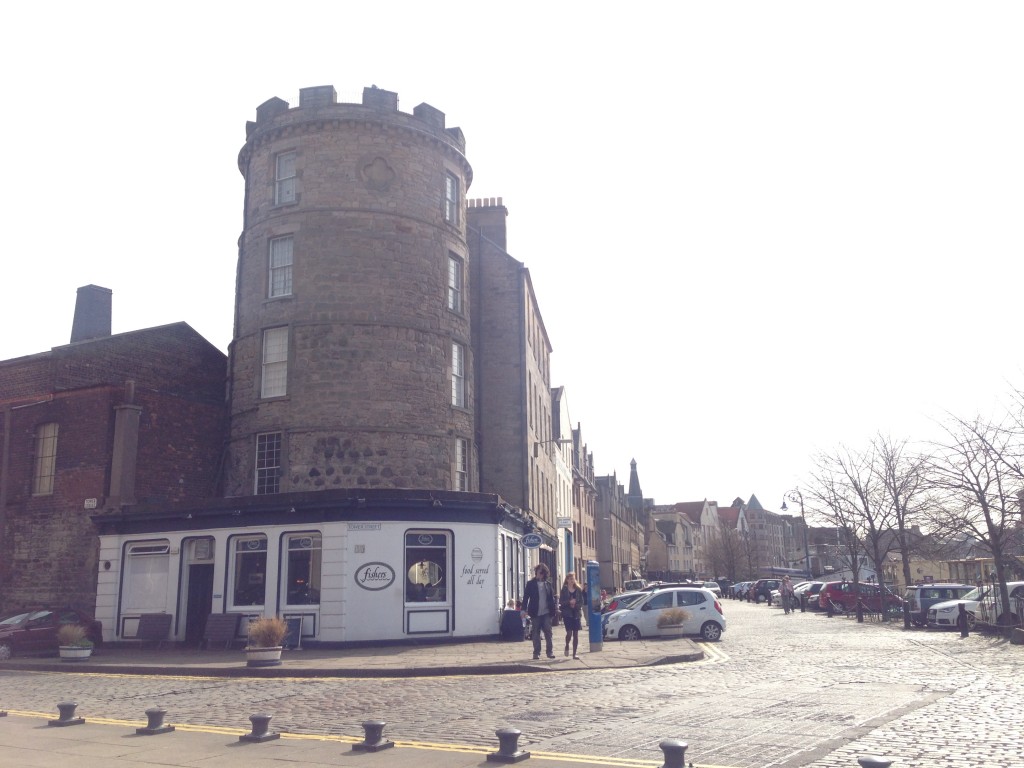 Right at the base of that, you'll find these inviting signs.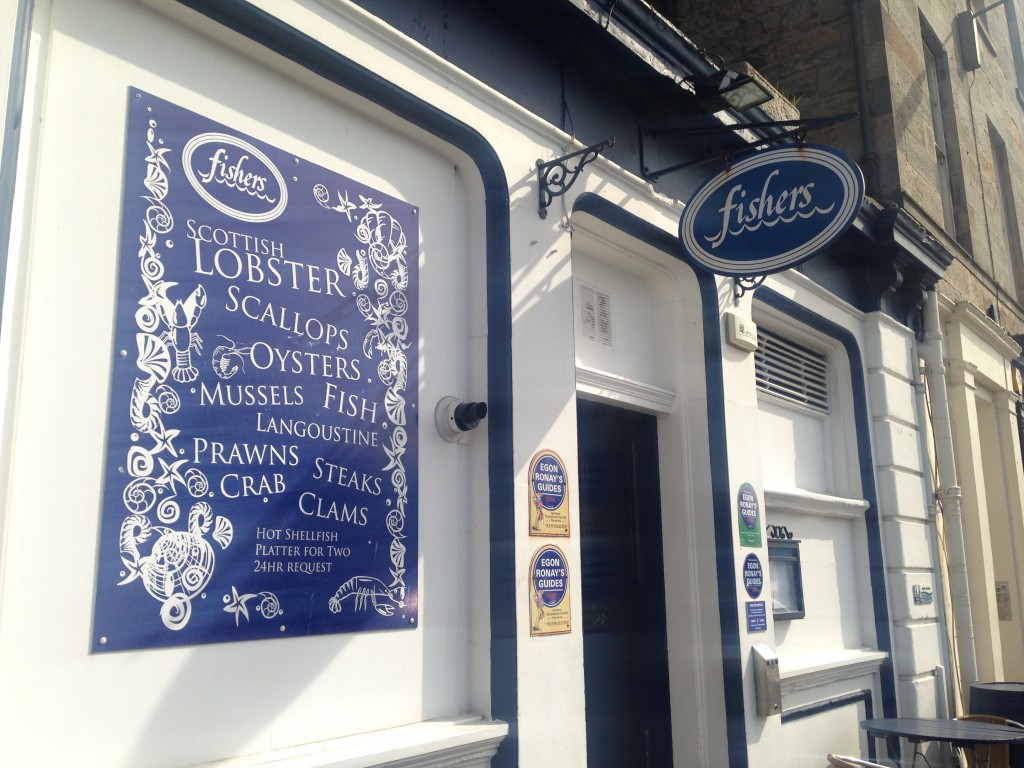 If I had any reservations about trying this place, they vanished the moment I saw the bar — who doesn't love mermaids?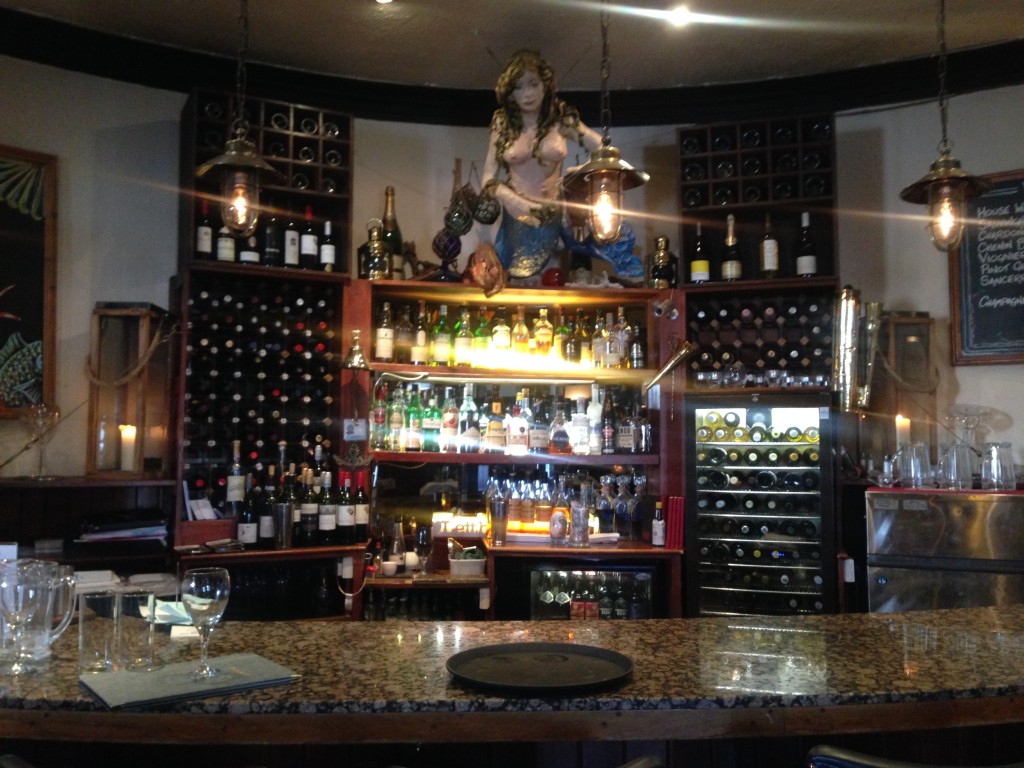 Late on a weekday, the small dining room was packed, so this was the view I had. (Make a reservation for a table with a water view if you do go.)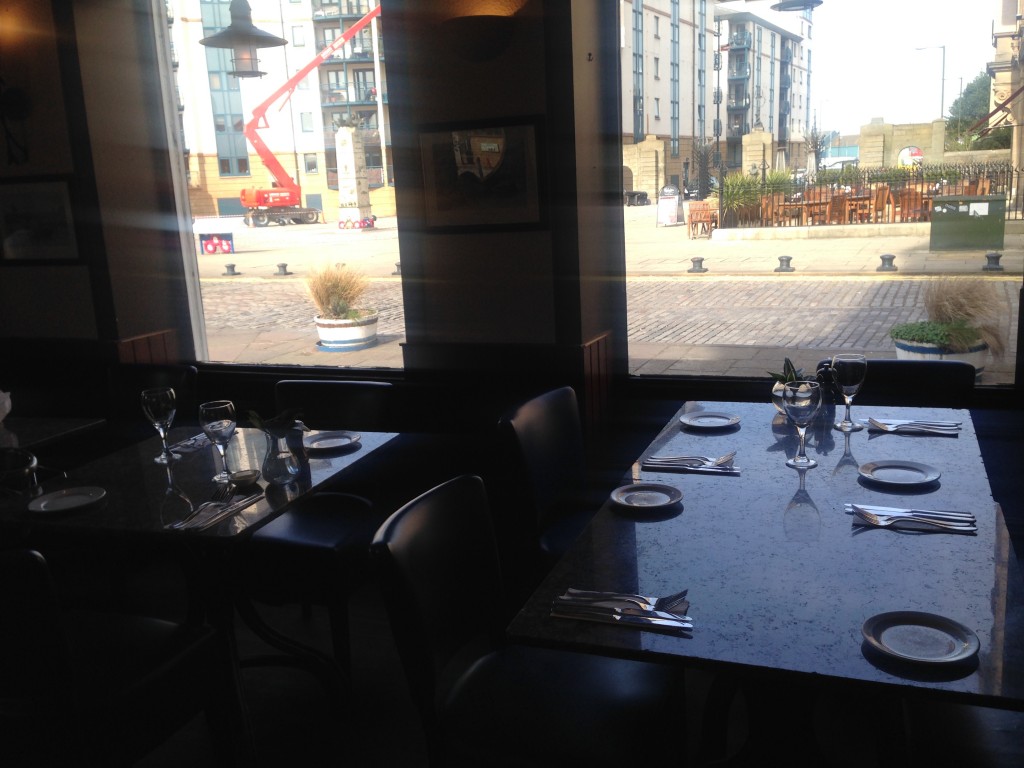 I loved the details — especially this Scottish thistle on my table.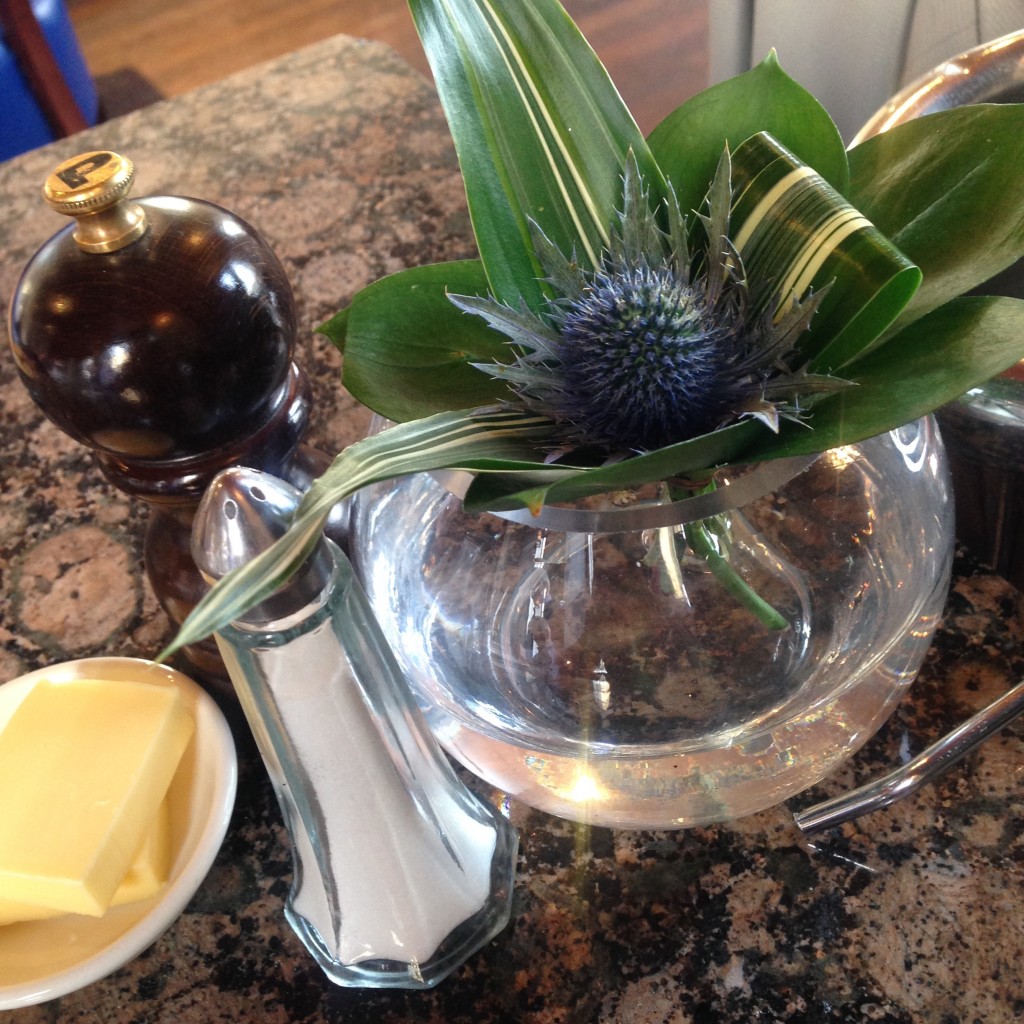 Just being by the water always makes me hungry, so I got down to business right away.
The menu is hefty, packed with all sorts of local fish (fillet of Scrabster Coley!) and meatier items like mutton, pickle and pork pie.  The set menu caught my eye, however — I adore Scottish fish soup, better known as cullen skink.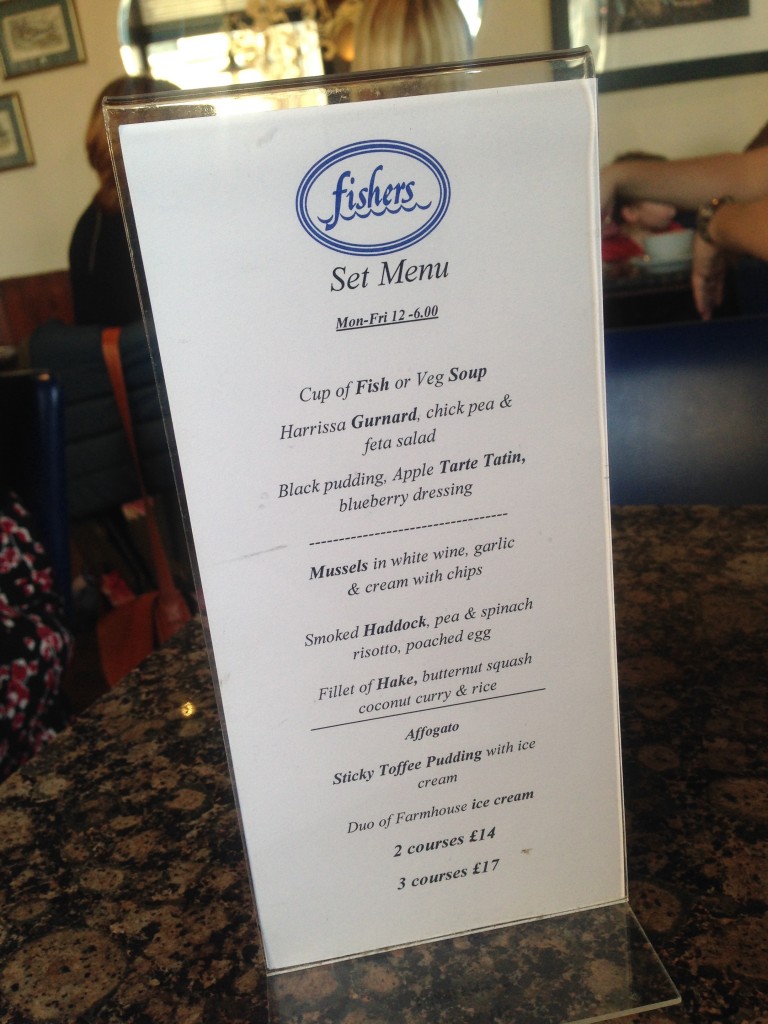 So shortly after, this landed on my table.
Now, I've not only had cullen skink before — I've actually made it. So I do have what I consider rather high standards when it comes to the stuff.
This version knocked it out of the park though — packed with big chunks of salmon, smoked haddock, chervil, carrots, potatoes, chives and fennel, this creamy broth was a sheer delight. I loved the smoky saltiness of it paired with the sweet creaminess of the soup and brightened up a little whenever you hit a green herb somewhere.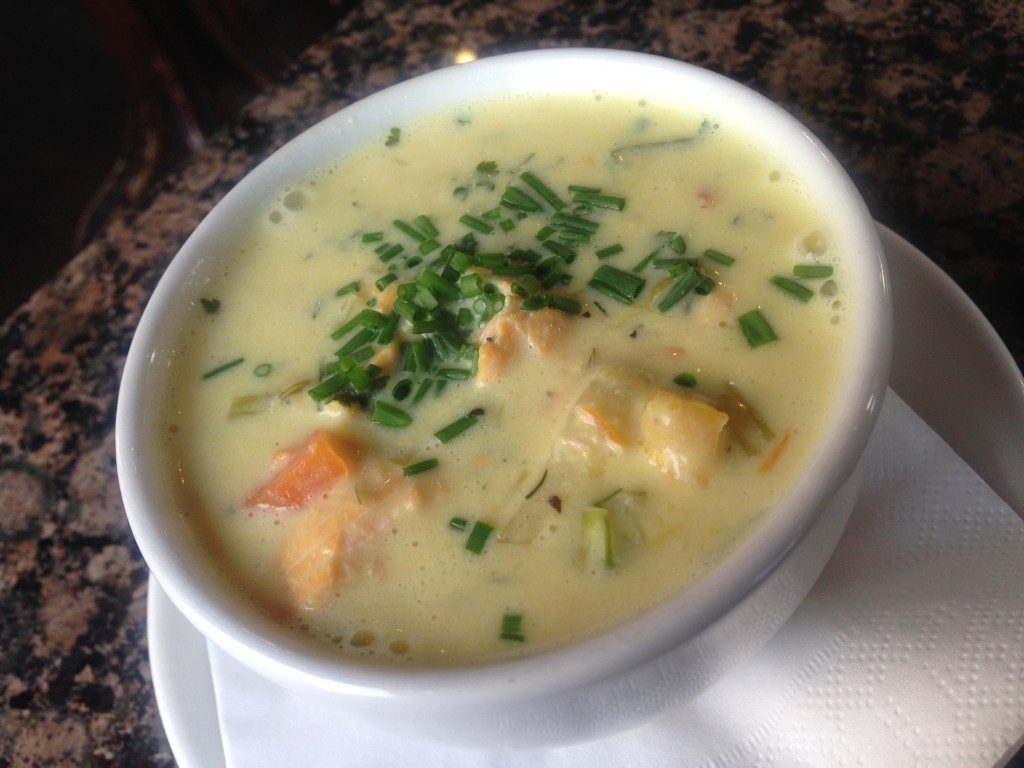 The smoked haddock I had next was nicely done and the poached egg mixed together with the spinach and pea risotto was delicious. (I loved how crisp the peas were.) But in all honesty, it really was hard to top that outstanding fish soup.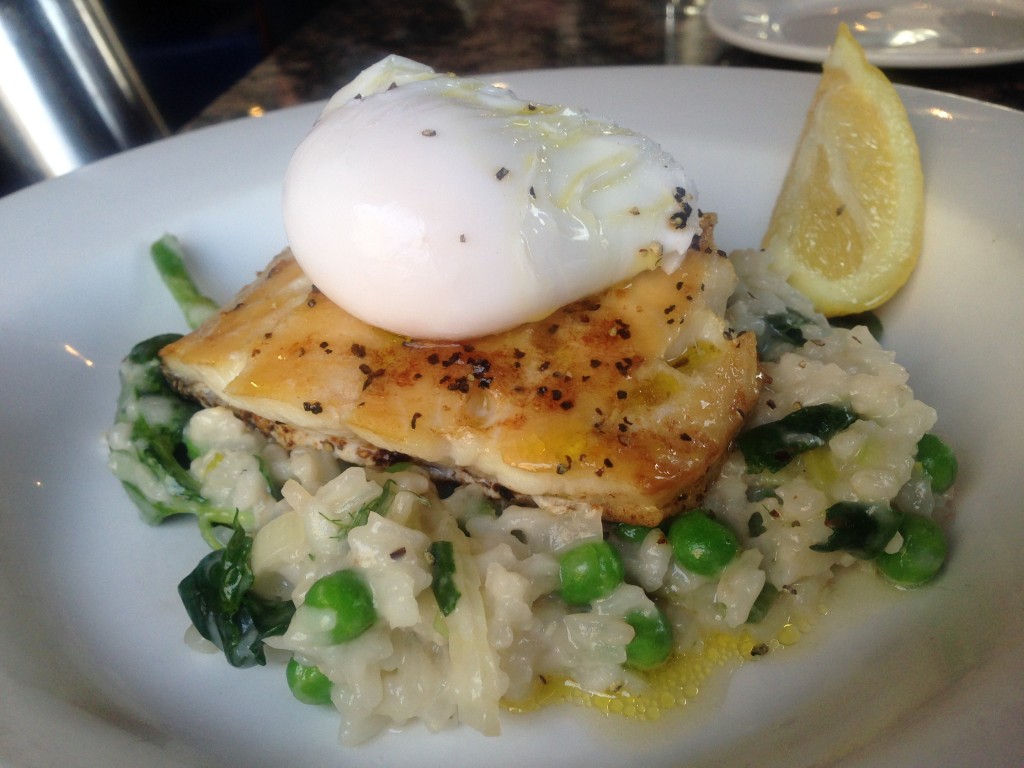 I had hoped to have room for some sticky toffee pudding to cap the meal but ce n'est pas possible.
No, it was time to roll back out into the sunshine — out the window, I could see it. A lazy post-lunch stroll was beckoning.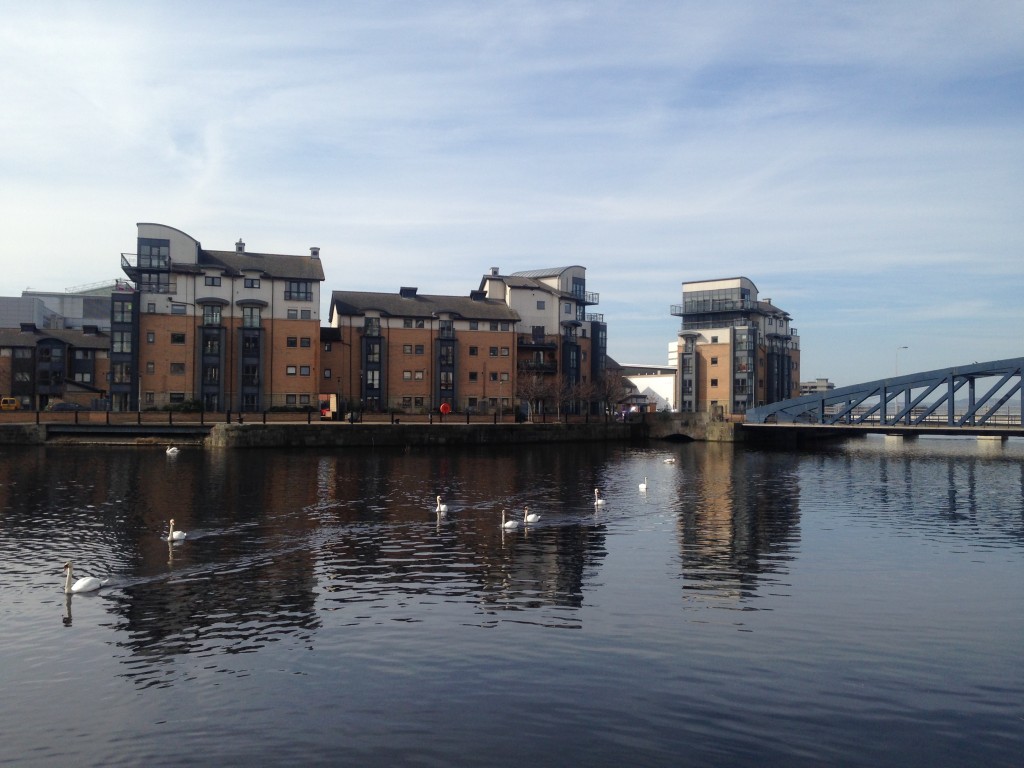 Fishers in Leith, 1 Shore, Leith, Edinburgh EH6 6QW; +44.0131.554.5666; http://www.fishersbistros.co.uk/fishers-in-leith.php