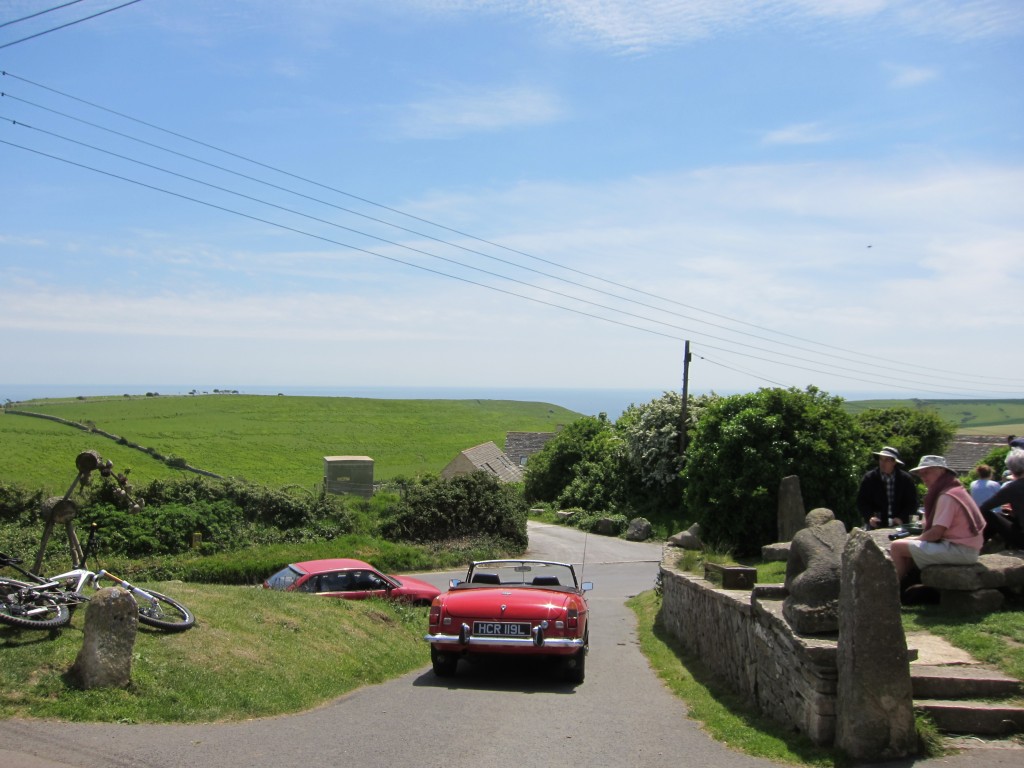 A lazy drive along the Dorset Coast in southern England is just packed with delights.
There's the English Channel of course, that endless expanse of intense powder blue that you can't quite take your eyes off. The grass is an impossibly vibrant green. And when the sun's just up there showing off to you on an early summer's day, it starts to feel as if the moment couldn't get any better.
But then, it does.
In a little speck of a village perched on the steep cliffs near Swanage, an inviting white stone building surrounded by swarms of bikers and daytrippers in shorts and flimsy sundresses appears. D.B. has promised me a good lunch and so here we are, at the charming Square and Compass …
The Square and Compass has many things going for it. For starters, there's the view.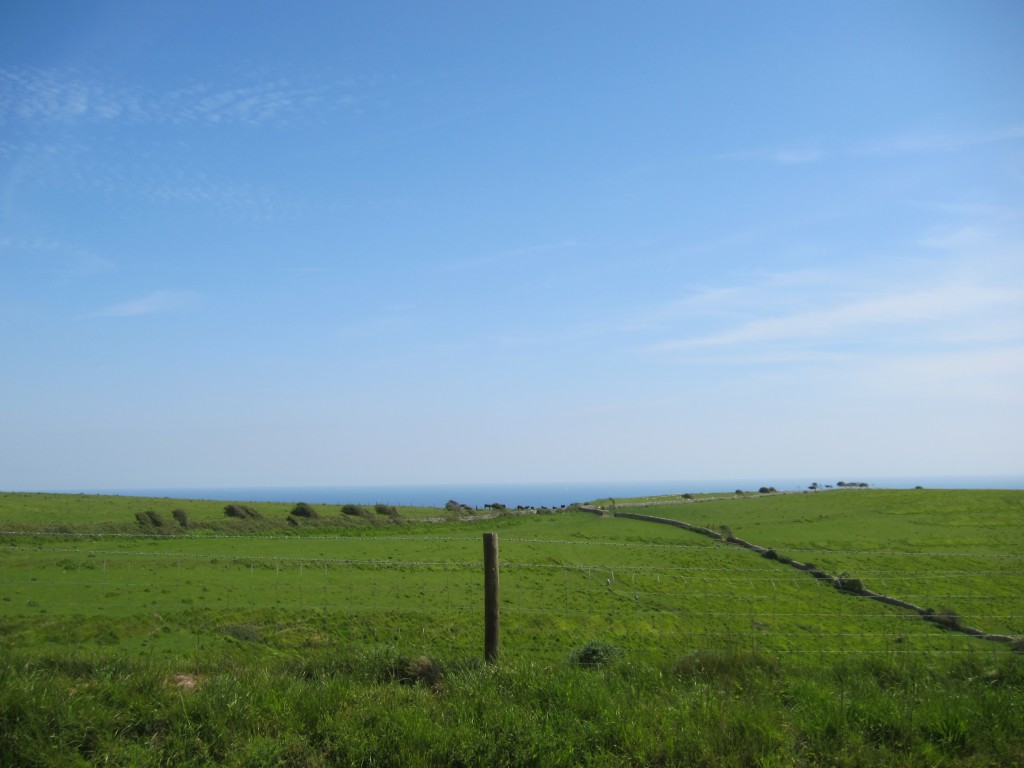 And then there's the idyllic laidback feel of the place. The place has been a pub since 1776, when a local brewer and clay merchant opened an alehouse in a pair of houses on the property that he called The Sloop.
The place has a colorful history, which you can read in full here. The establishment's early years were filled with smuggling and other sketchy tales. But this all gradually changed and the pub began attracting some luminaries before too long. According to the pub's site, it "became a fashionable watering hole for a creative set, the artist, Augustus John, cartoonist Low, pianist Harriet Cohen, actors Leslie Banks and Gwen Francon-Davis amongst many signatories of the Visitors' Book. During the war the clientele changed to include physicists and astronomer Sir bernard Lovell and nobel laureates Sir Alan Hodgkin and Sir Martin Ryle, all developing radar nearby. The Square evaded the heavy hand of modernisation during the 1960s. Its oldest clients, some in their nineties, remember reaching up to the same serving hatch with change for ginger beer in sticky hands."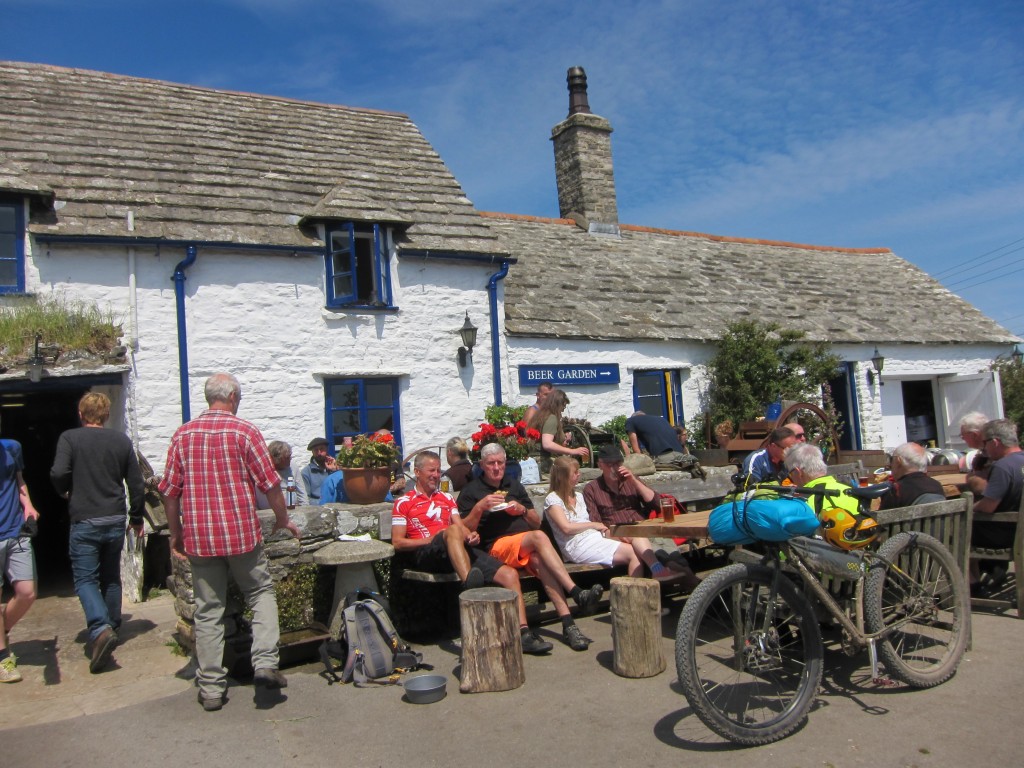 Now, if you're wondering what serving hatch that's referring to, here it is.
This is basically how you order — get in a line that snakes through a narrow, dark corridor and at the end, there's a hatch.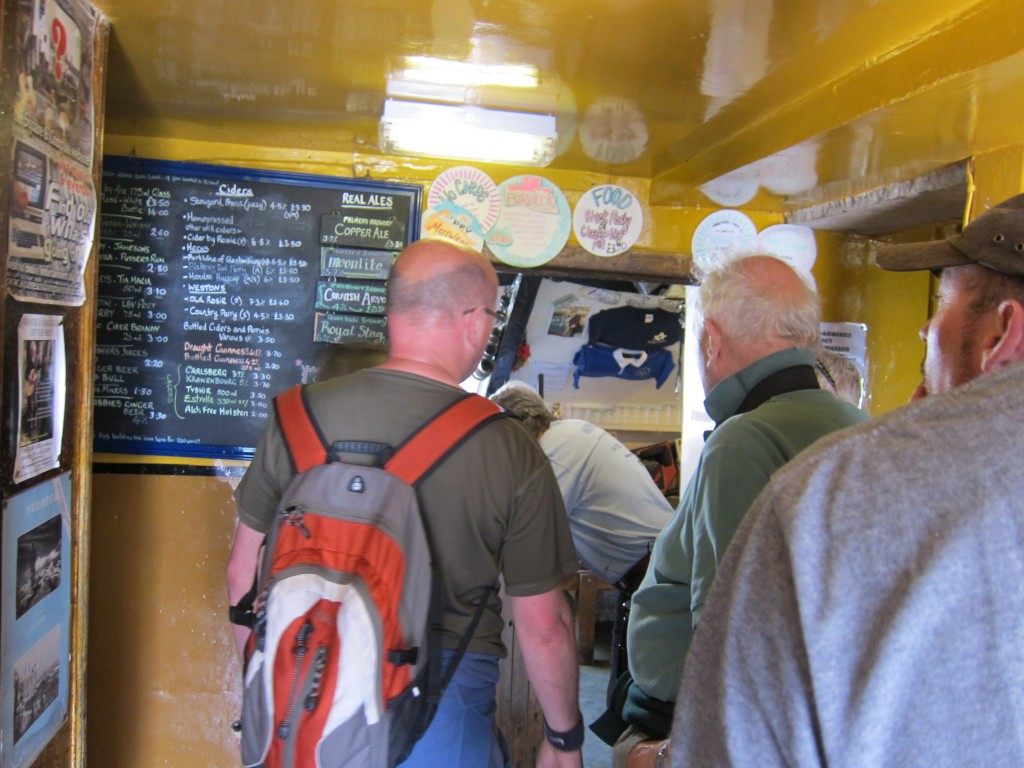 This is your menu — it's packed with ciders and ales. As for food? During the day, you have your choice of two things: Cheese and onion pie or steak pasty (each £3.50).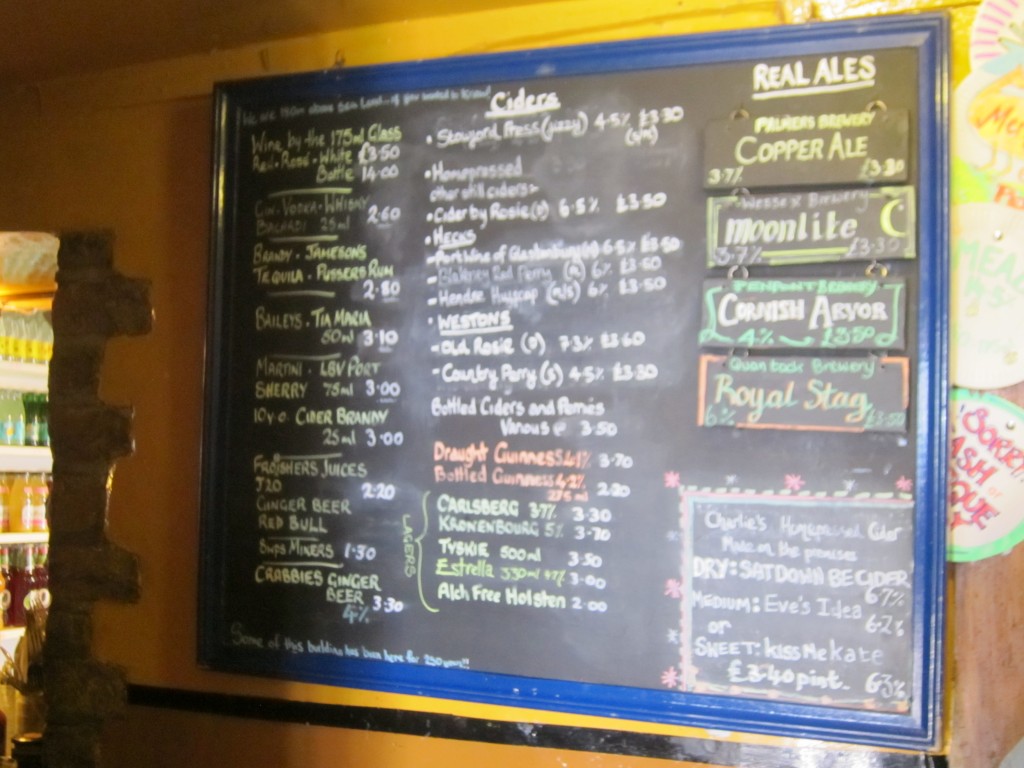 Once you've gotten your grub, you could sit inside …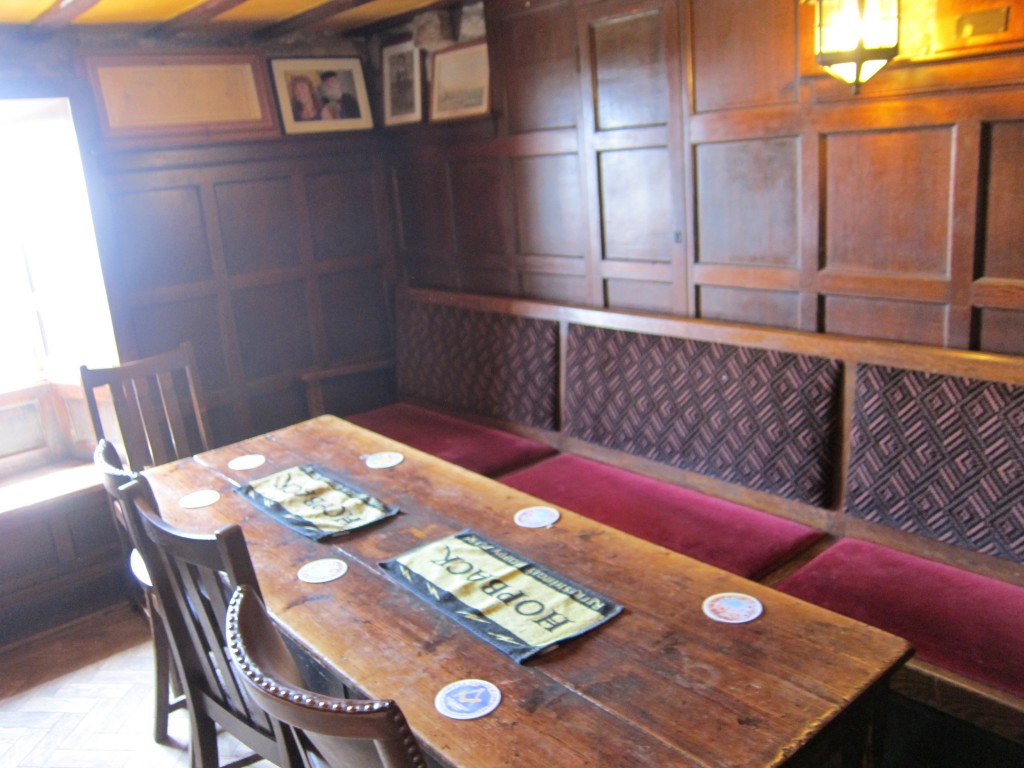 … or out.
That question on this sunny day was a no-brainer.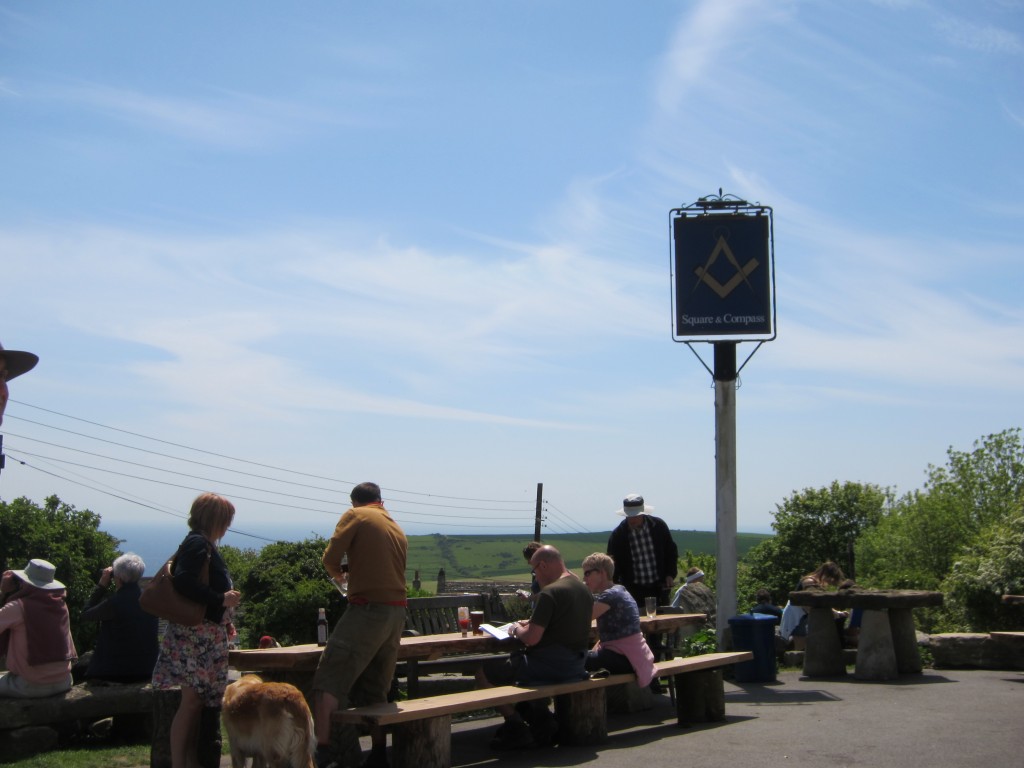 Soon enough, we were ready to tuck in.
As much of a fan as I am of ginger, I've never quite cottoned to ginger beer — there's often something just a little too sweet or not terribly flavorful about the versions I've tried. (Also, I'm not a big fan of sodas in general.)
Something about Crabbie's ginger beer (£3.30) beckoned, however. And boy was I glad I listened. This is an alcoholic ginger beer (just 4%) so it offered just a little yeasty kick — just the right amount to complement a hot day in the sun. It was terrific on its own but even better poured over ice. I loved how packed with the taste of ginger each sip was.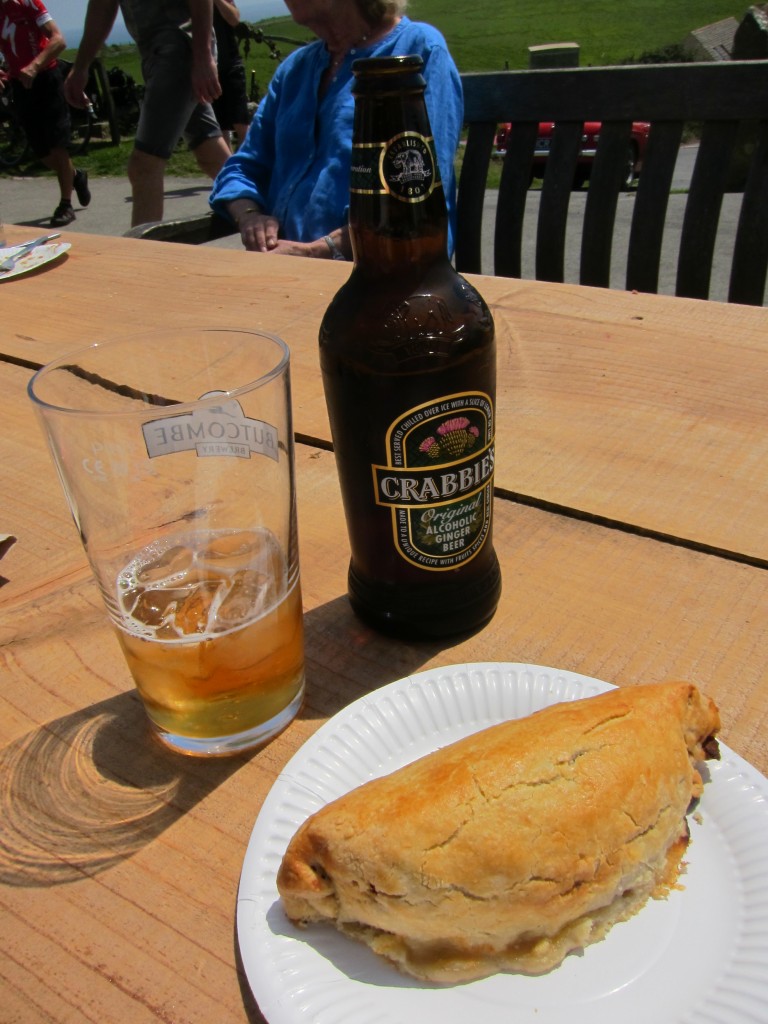 As for the pasty, it wasn't anything special — steak, swede, potato and a decent crust that wasn't too thick or dense. "It's really peppery, isn't it?" D.B. noted. And it was — though that made me like the pasty just a little bit more.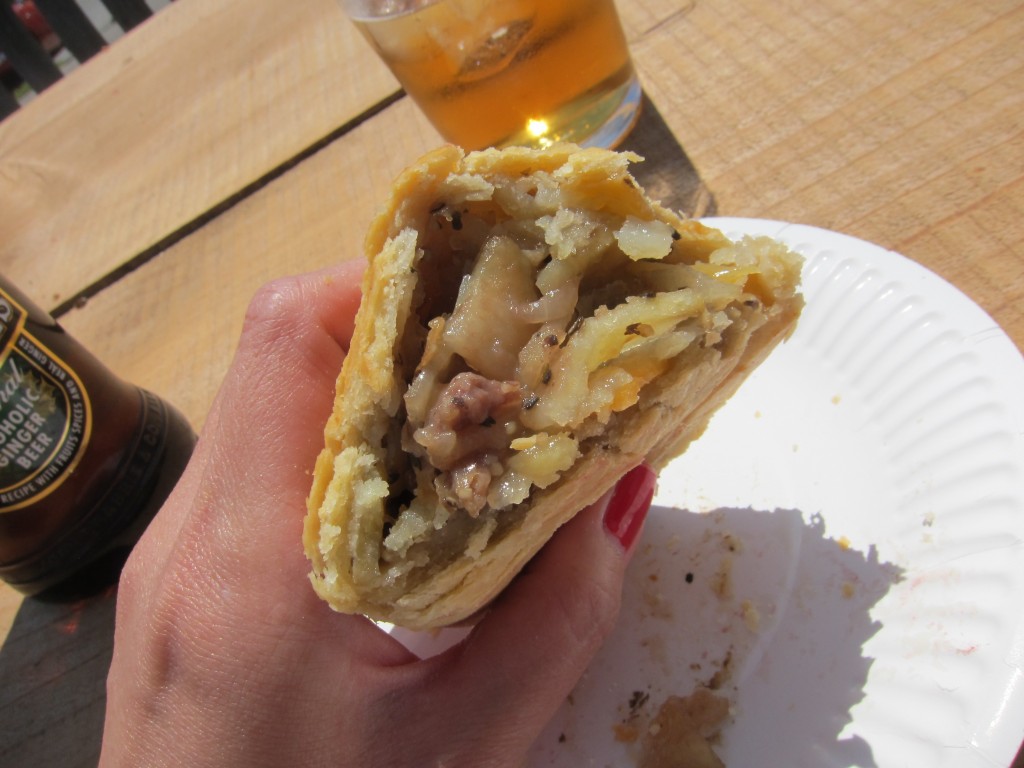 Our lunch disappeared in a nanosecond. With the sun gently massaging us and that gorgeous blue ahead, we were tempted to linger.
Pudding (or dessert) seemed in order, which at The Square & Compass means just one thing: Ice-cream, from Purbeck, a local maker. Now, this award-winning Dorset ice-cream maker lists some intriguing flavors on its site — wasabi and sweet fennel, just to name two. We opted for something a little more traditional, sort of.
And so before too long we found ourselves strolling out of the Square & Compass, the sea on our right, briny air cocooning us and just about the creamiest salted caramel ice-cream on our tongues. If that moment isn't sheer perfection, I'm not sure what is.
The Square & Compass, Worth Matravers, Swanage, Dorset, BH193LF, England; +44.01929.439229; kevin@squareandcompasspub.co.uk; http://squareandcompasspub.co.uk/