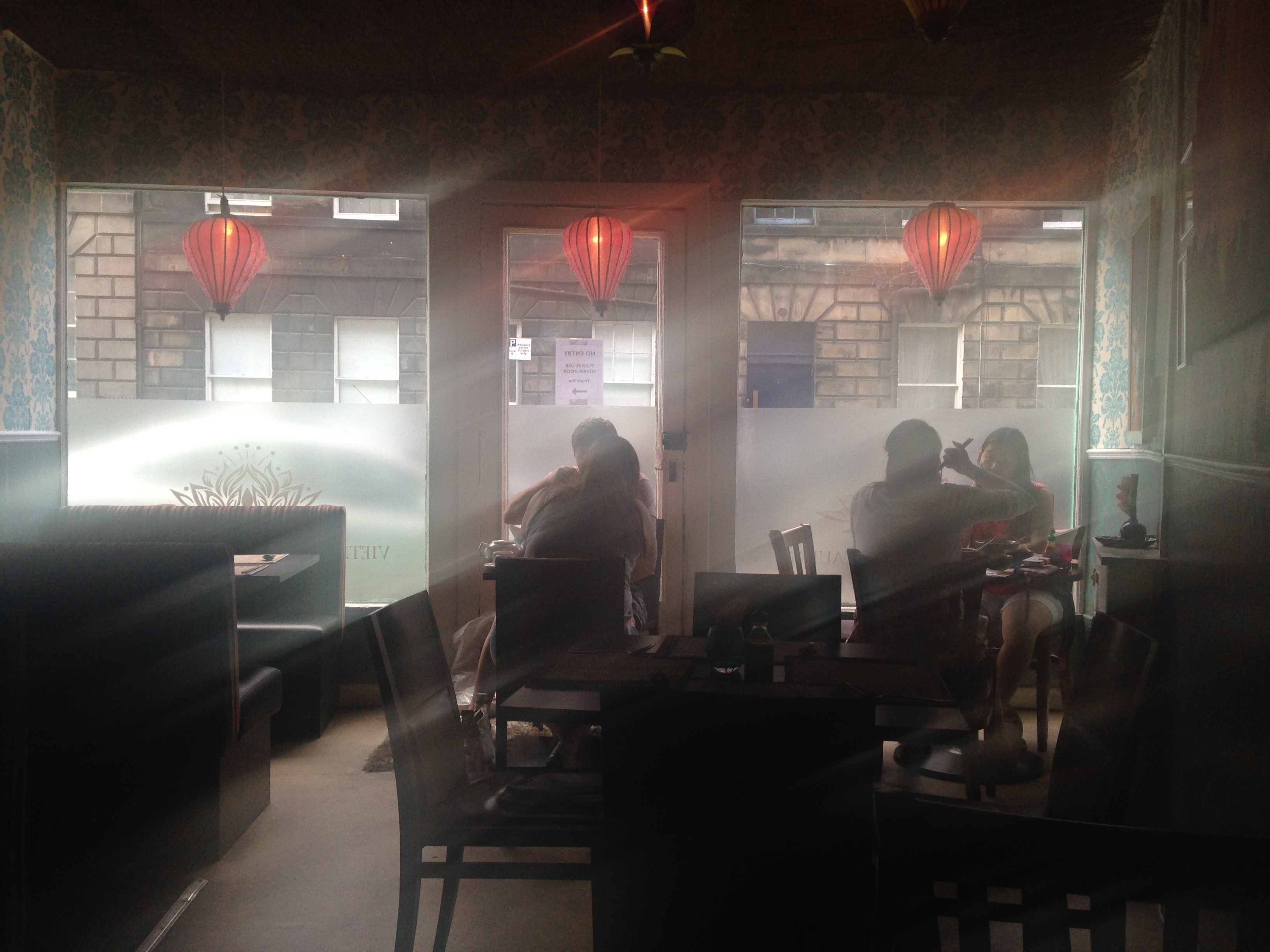 A few days into any visit to a city that's not in Asia and the urge always strikes — I must have a bowl of noodles.
In Edinburgh, this proves slightly more challenging than in many other sizeable western cities — yes, the place is filled with cheap Chinese takeouts and Indian curry shops. But the Japanese, Chinese, Korean and Vietnamese noodle craze that has a firm hold in several metropolises appears to have bypassed this one altogether.
When I text this dilemma to an Asian food-loving friend in Edinburgh — the sweet and adorable Lauren of Asian Cajuns — she immediately replies: Vietnam House for pho.
Well that's that then — pho it is …
There are two Vietnam Houses in Edinburgh — one has an art gallery attached to it and the other is a smaller place, nearer the heart of the city.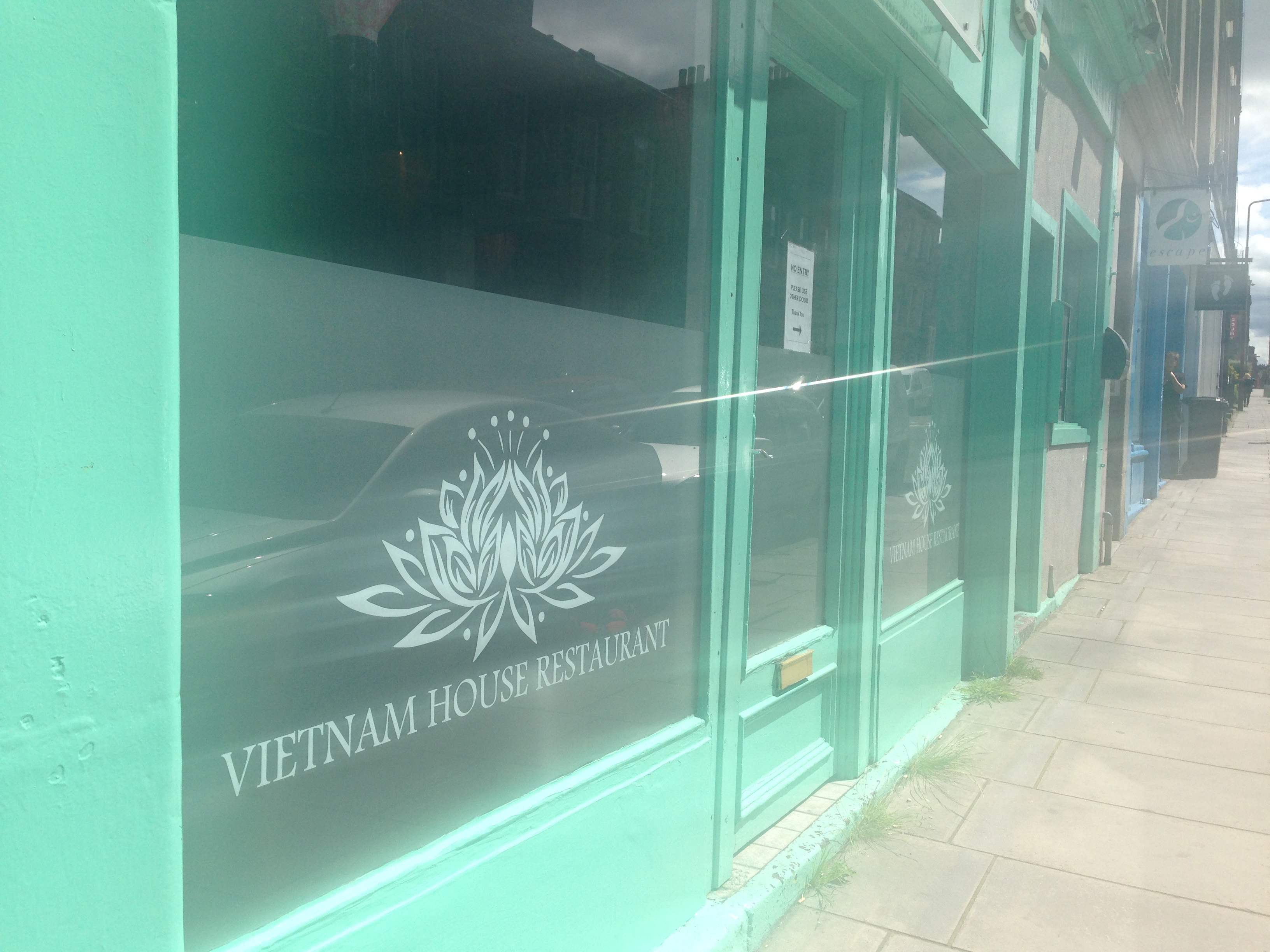 The menu is fairly basic at lunch — but that's fine. I barely look at it anyway. I've come here for just one thing.
You can get beef, chicken or mixed vegetable pho for 5.90 pounds — a fortune by New York standards. (At Xe Lua, my Vietnamese go-to place in Chinatown — beloved by chef Simpson Wong too — the pho is only $6 to $7, or about 3 to 4 pounds.)
Beef, of course, is the only way to go. And I can smell it the moment it hits the table. The bowl is small — an appetizer size, really, and just over half the size of any bowl you'd get in New York City. But the slices of beef, though fairly well done, are incredibly tender and flavorful. This is good quality Scottish beef at work here. And the broth is packed with the usual herbs — I taste anise, pepper and more.
My one quibble with this — besides its diminutive quality — is that the soup is just a smidge sweeter than I usually like it. But that's what the fiery bird's eye chilis that come with it are for.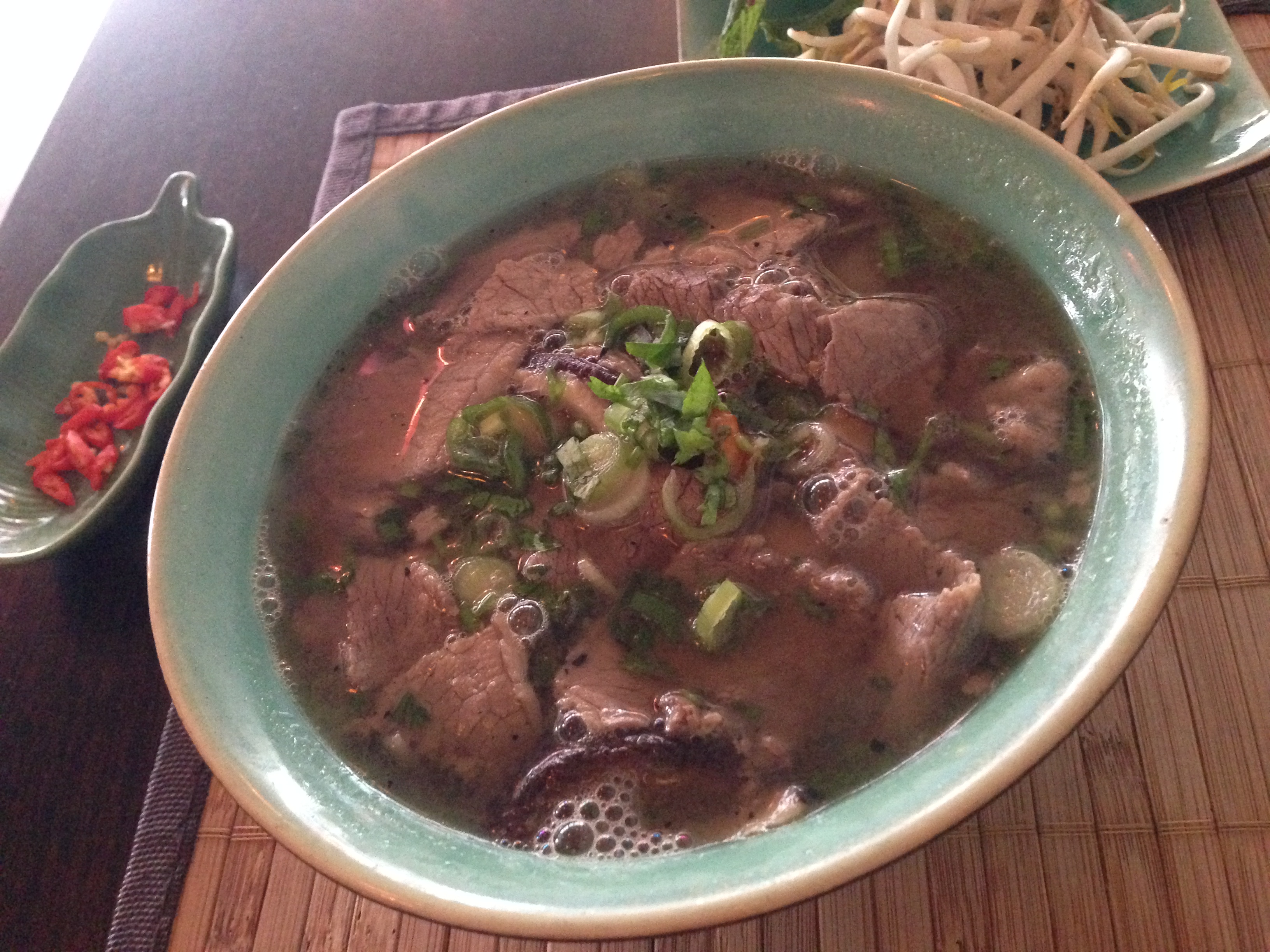 As pho places go, this certainly isn't the best bowl I've had.
But it sounds like Edinburgh as a varied Asian food town has a ways to go — Vietnam House's web site notes that it opened in 2011 as the first Vietnamese joint in the city, after all.
Here's hoping that changes.
Vietnam House, 3 Grove Street, Edinburgh; +44.0131.228.3383; http://www.vietnamhousescotland.com/