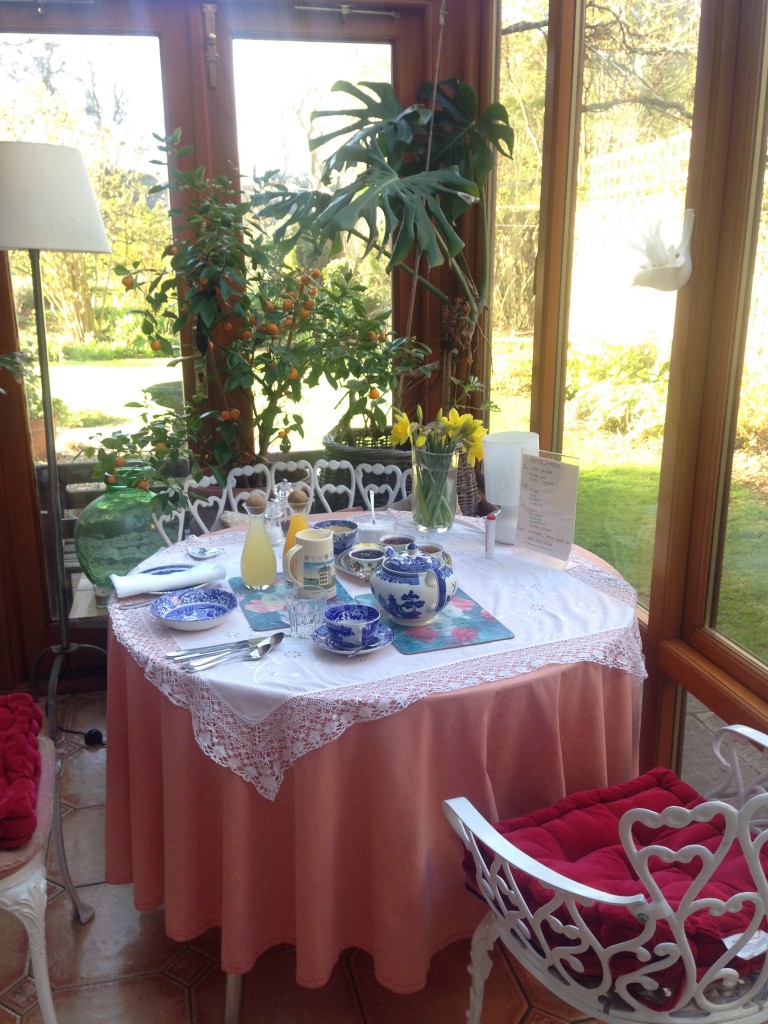 I'm not generally a big breakfast person in New York — on the road, however, that's an entirely different matter.
If I am to face a new, strange city, a good start to the day is a must. In Edinburgh, a city that's become less unfamiliar to me in the past year, I recently found a delightful place that offers delicious, healthy breakfasts and much much more.
Now, you know I don't usually write about places where I've stayed on this blog — rather, I tend to do that for places like the Travel section of the New York Times. I'll make an exception here though for a charming bed and breakfast I just discovered in Edinburgh's leafy yet fashionable Morningside neighborhood — 4 Morningside Place …
If you've never been to Morningside, it's a must if you're in Edinburgh. This neighborhood, I'm told, is sort of the Notting Hill of the city. (I think of it as New York City's West Village meets the Upper East Side of Edinburgh. If you're a reader, it's also where Alexander McCall Smith and Ian Rankin call home.)
4 Morningside Place charmed me the moment I walked in. Though I'm not a big garden lover, even I could see how pretty and well-kept this was. This is the view from the sitting room.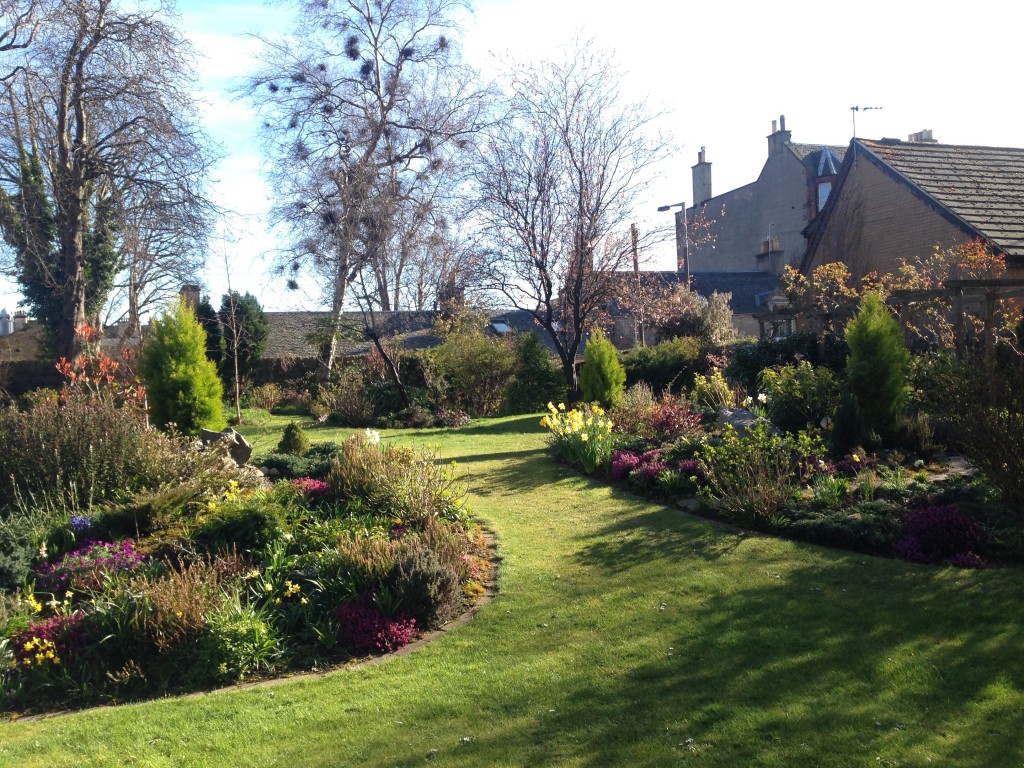 And, if you're lucky enough to snag the room I had, it'll be your view, too. Talk about a perfect vista for reading and writing.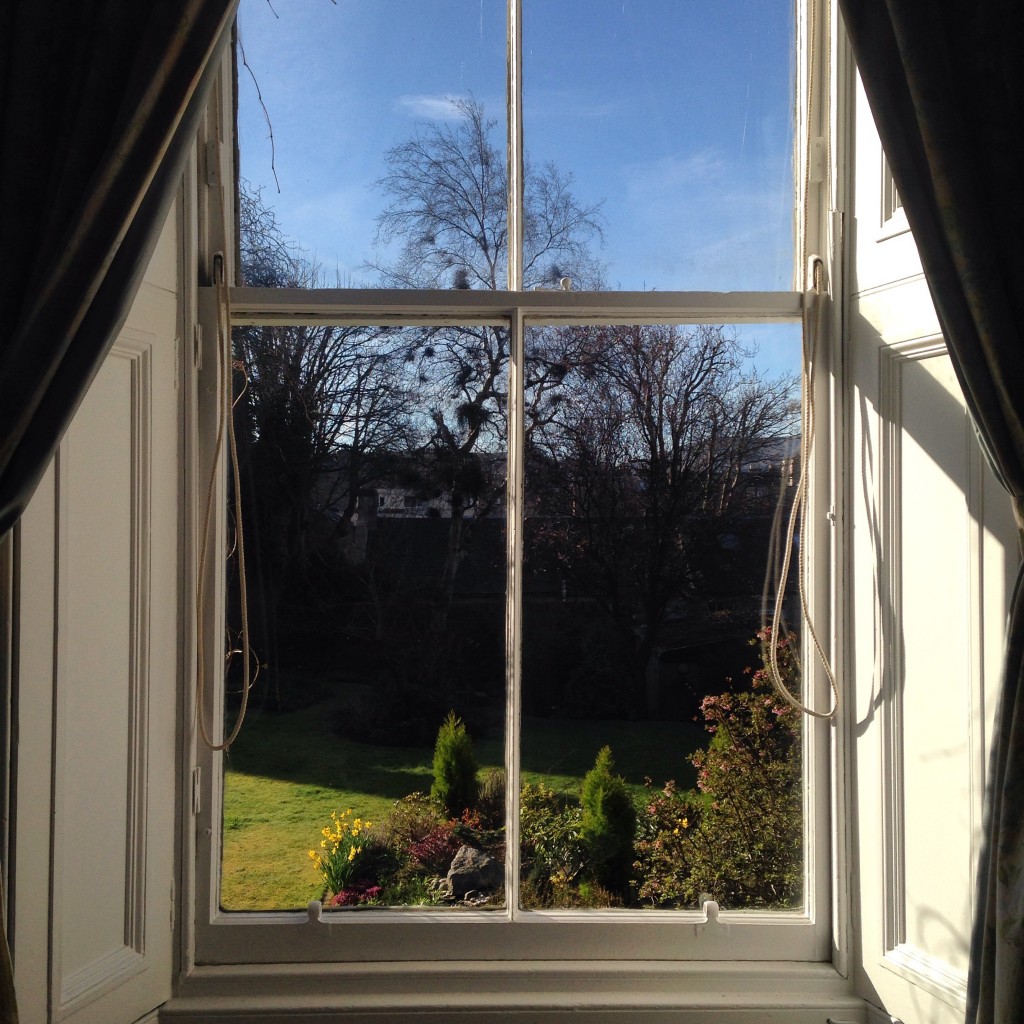 Who doesn't love a four-poster bed?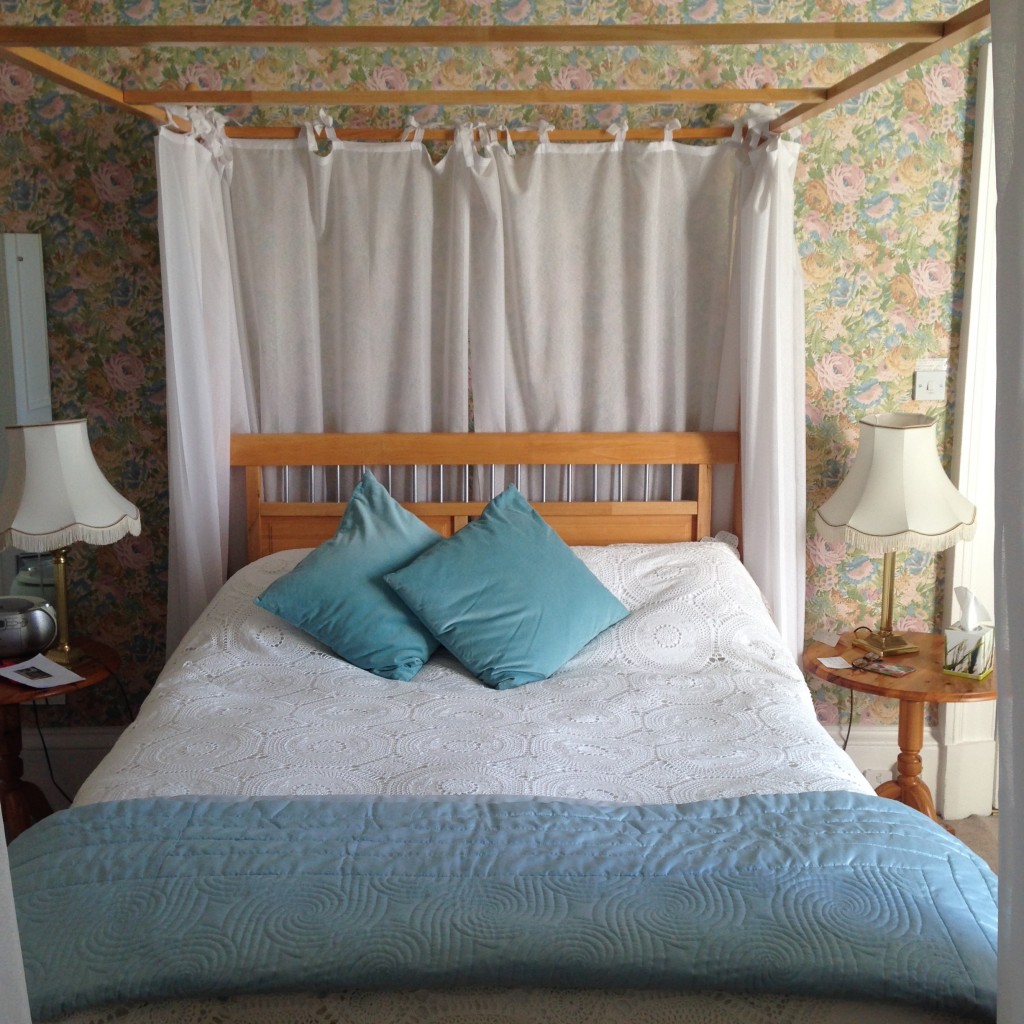 Don't worry — I haven't lost focus.
Getting back to good eats, the breakfast spread at this joint is terrific — even though it's a small B & B (with just three rooms), this is part of the feast you'll find each morning. Sometimes, the fruit (red currants etc.) come from the B & B's own garden.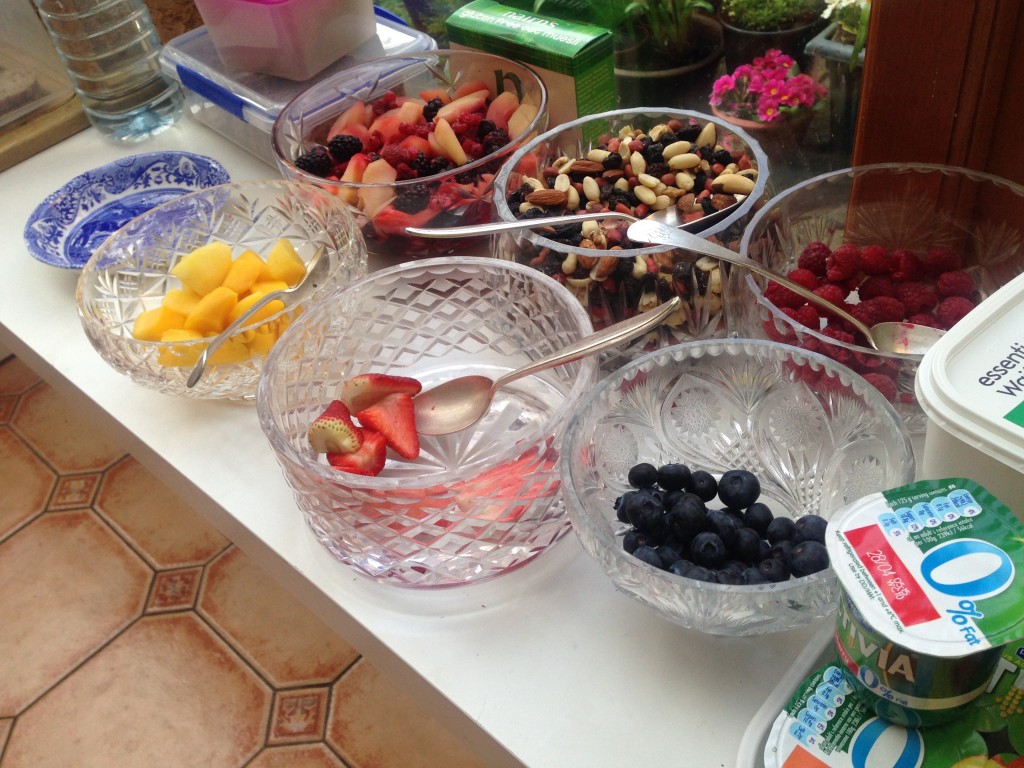 Jill, who co-owns the place with her husband, Bob, likes to eat healthily and one morning I arrived to find this bottle from Copella, a Suffolk, England, apple juice-maker that's been around for 40 years.
If you see this bottle in your local store, buy it — I'm not usually a big fan of elderflower but it offered just a slight floral note to this lightly sweet apple juice. Delicious.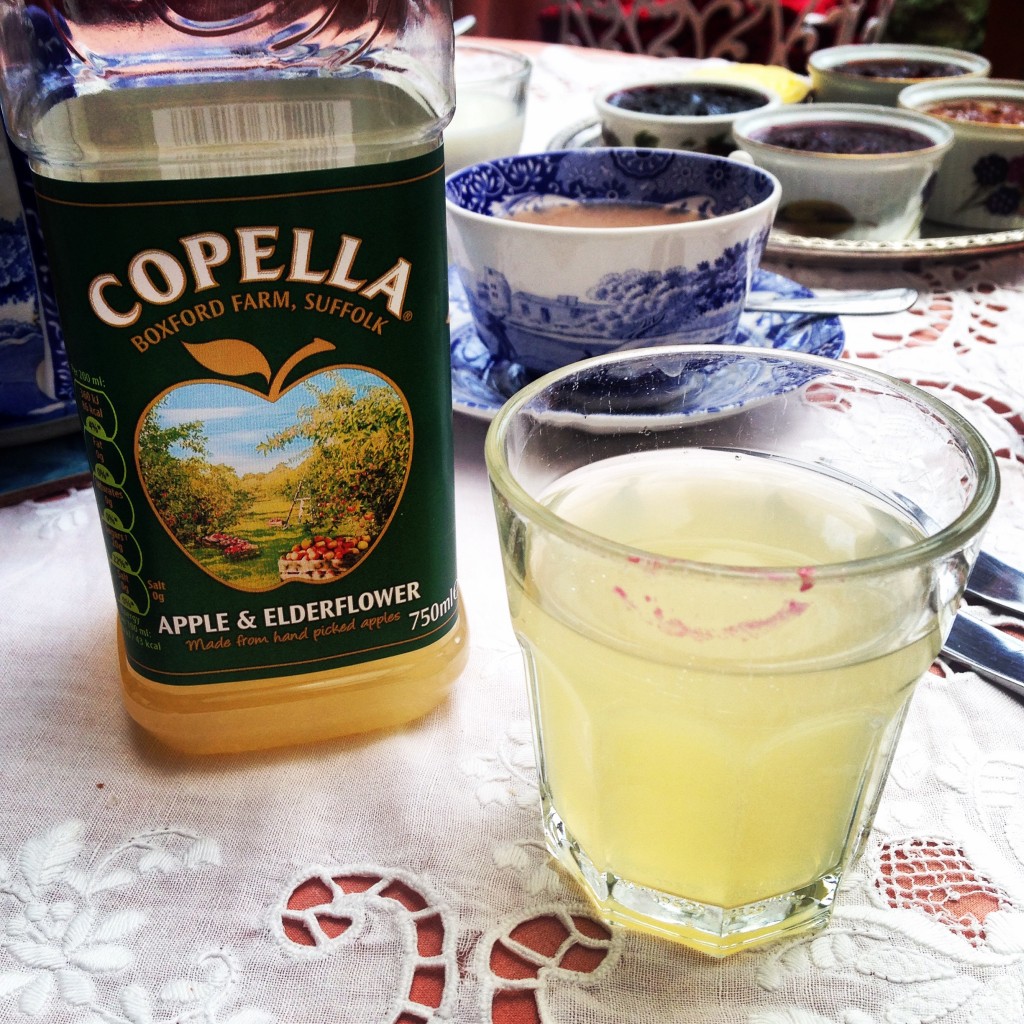 In addition to fruit, you have your choice of a range of hot breakfasts. The sausages were always nicely spiced and everything else was perfectly done.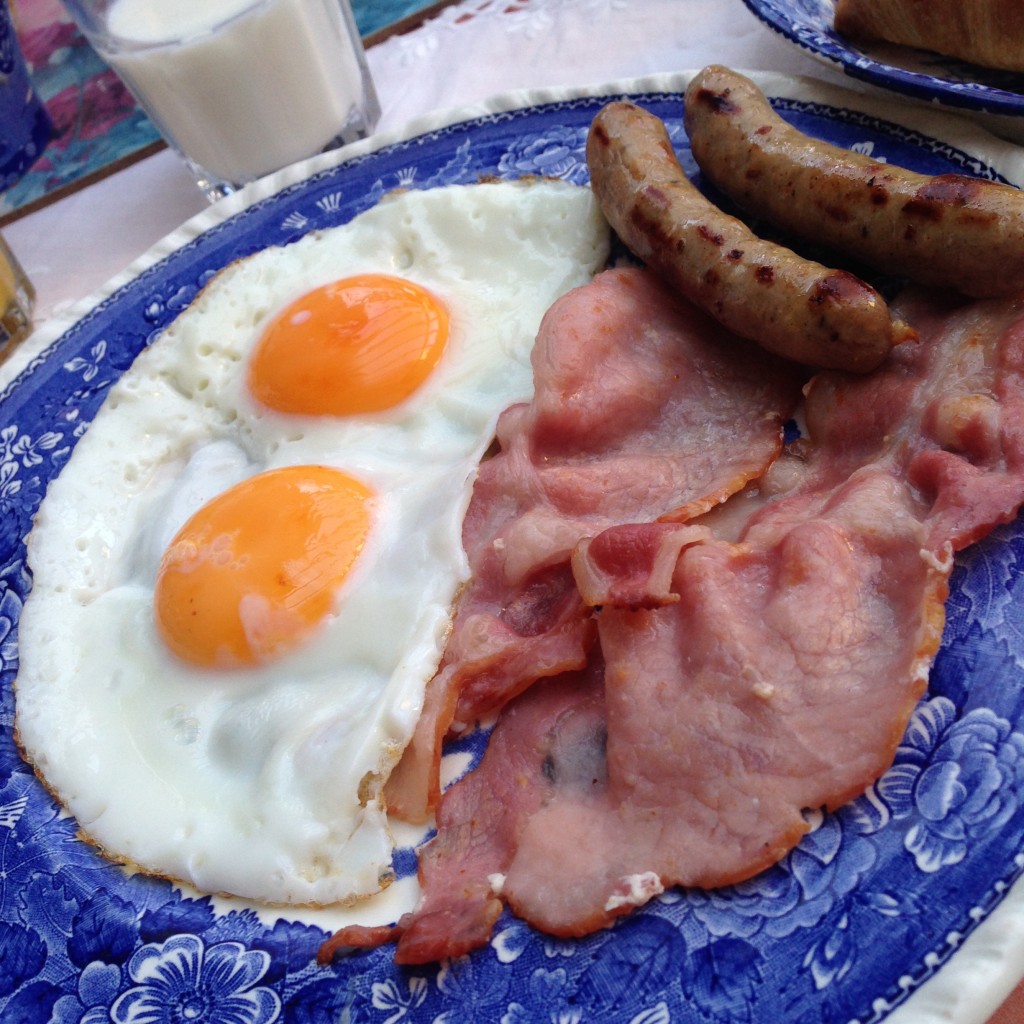 Being in Scotland, I had to have smoked salmon one morning of course. They were terrific paired with Jill's creamy scrambled eggs and hot buttered toast.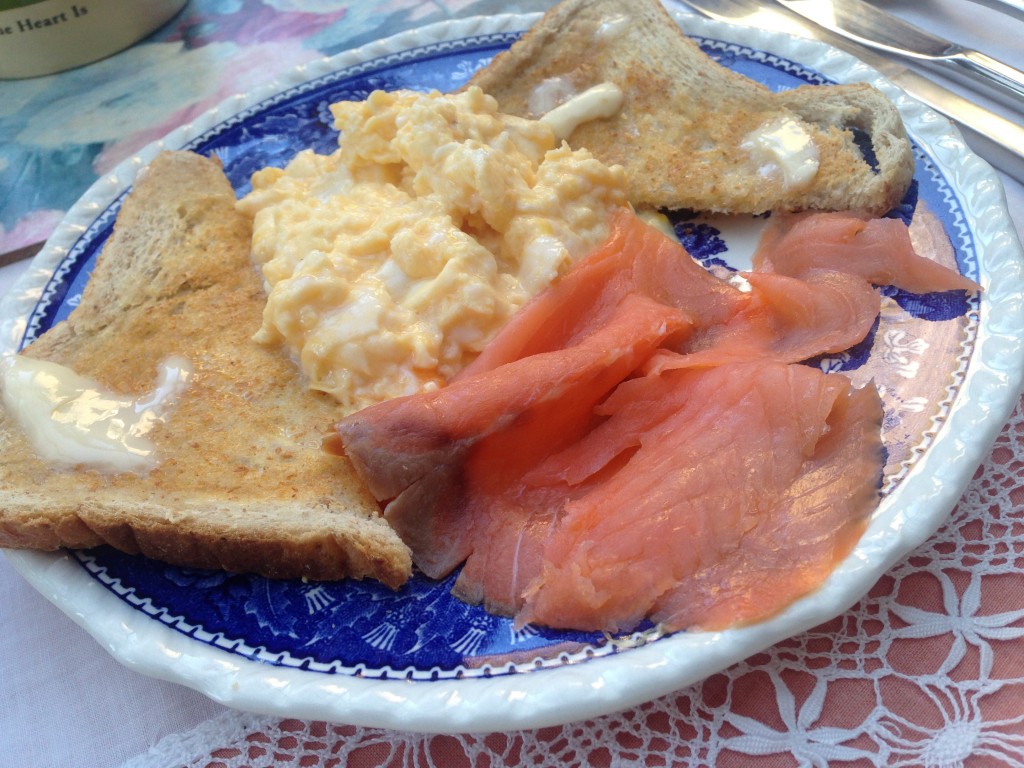 On my last day, I decided to combine the two — a Scottish surf and turf!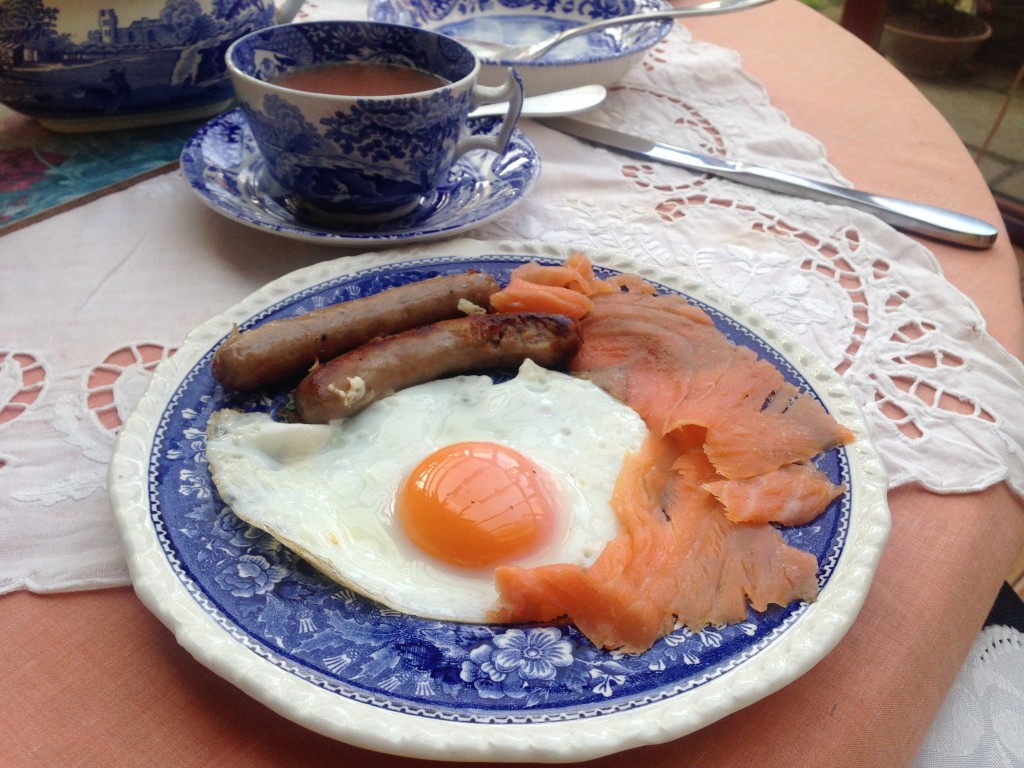 As tasty as Jill's breakfasts were, what truly made the place for me was how sweet and gracious she was.
The Singaporean in me often rears her head whenever fried eggs appear — I grew up eating my eggs drizzled with soy sauce and find little enjoyment in them without those dashes of salty umami. At my first breakfast, Jill had rummaged through her pantry looking for soy sauce, turning up nothing, sadly.
The next morning however, there was not one but two kinds of soy sauce set out with breakfast.
I love Jill!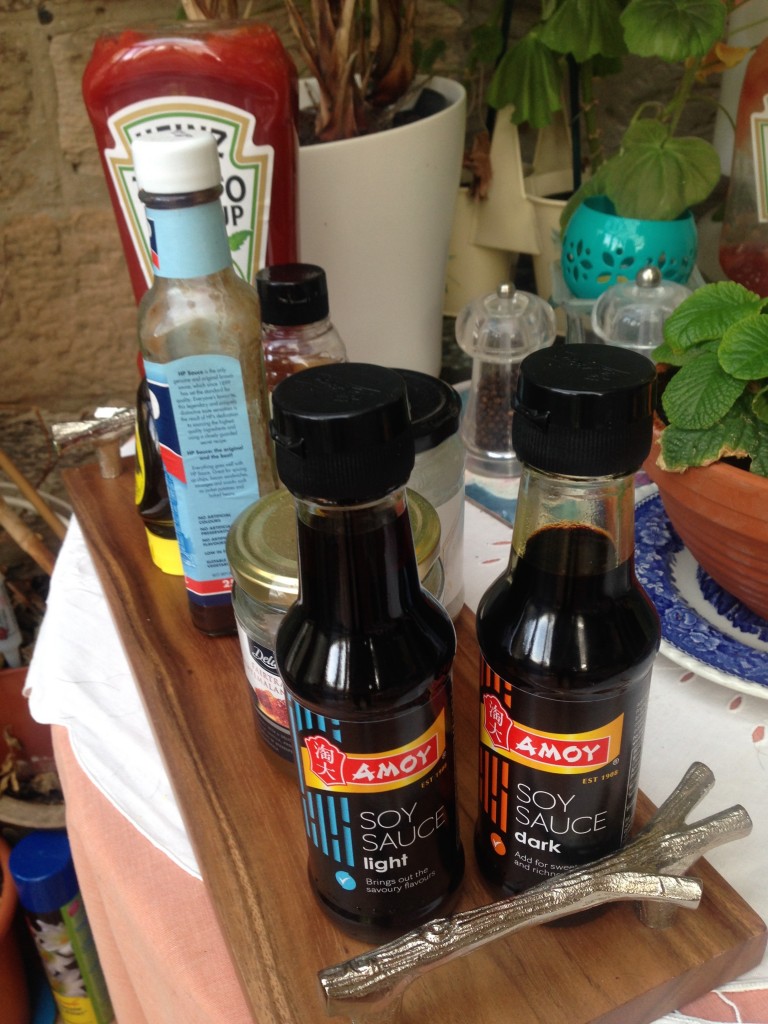 Now, it's best to pace yourself here because you should save some room for the home-made jams.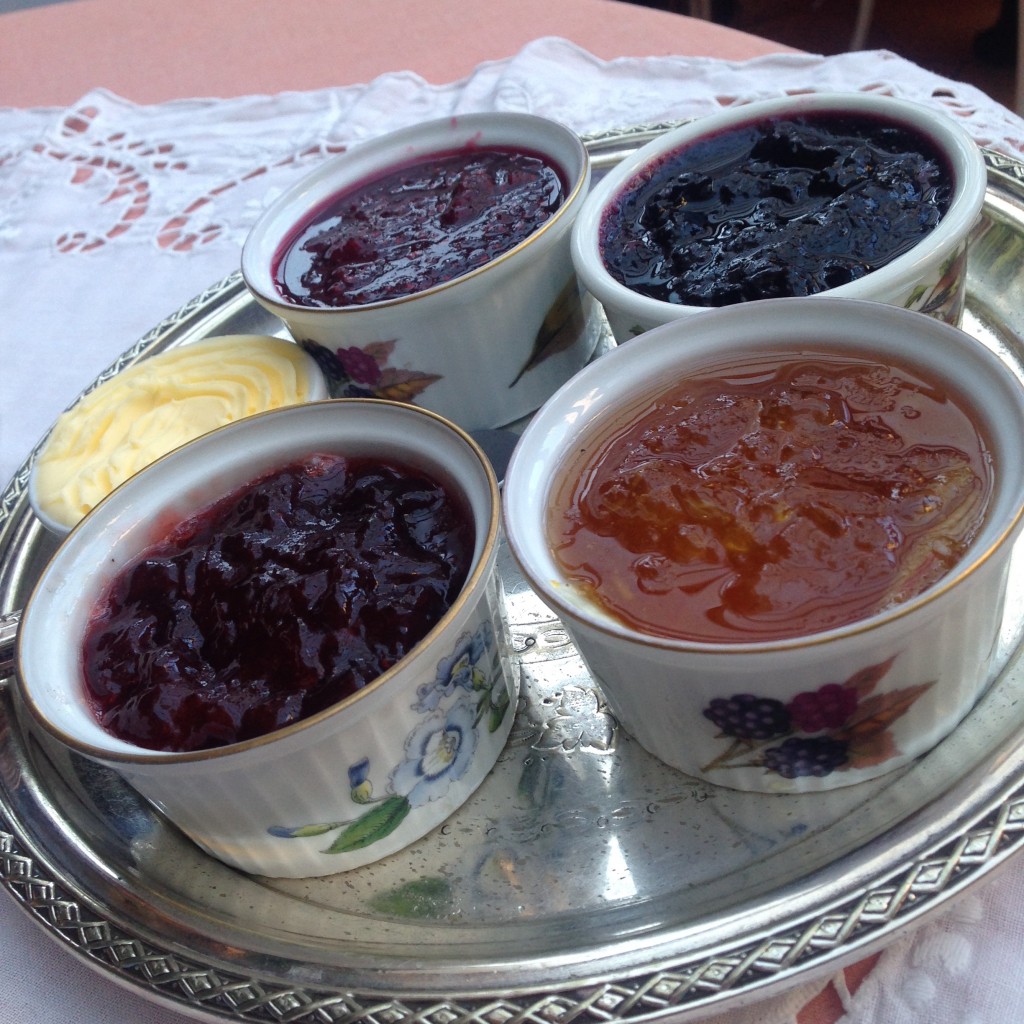 Then, all you need is a hot croissant and a good cup of tea …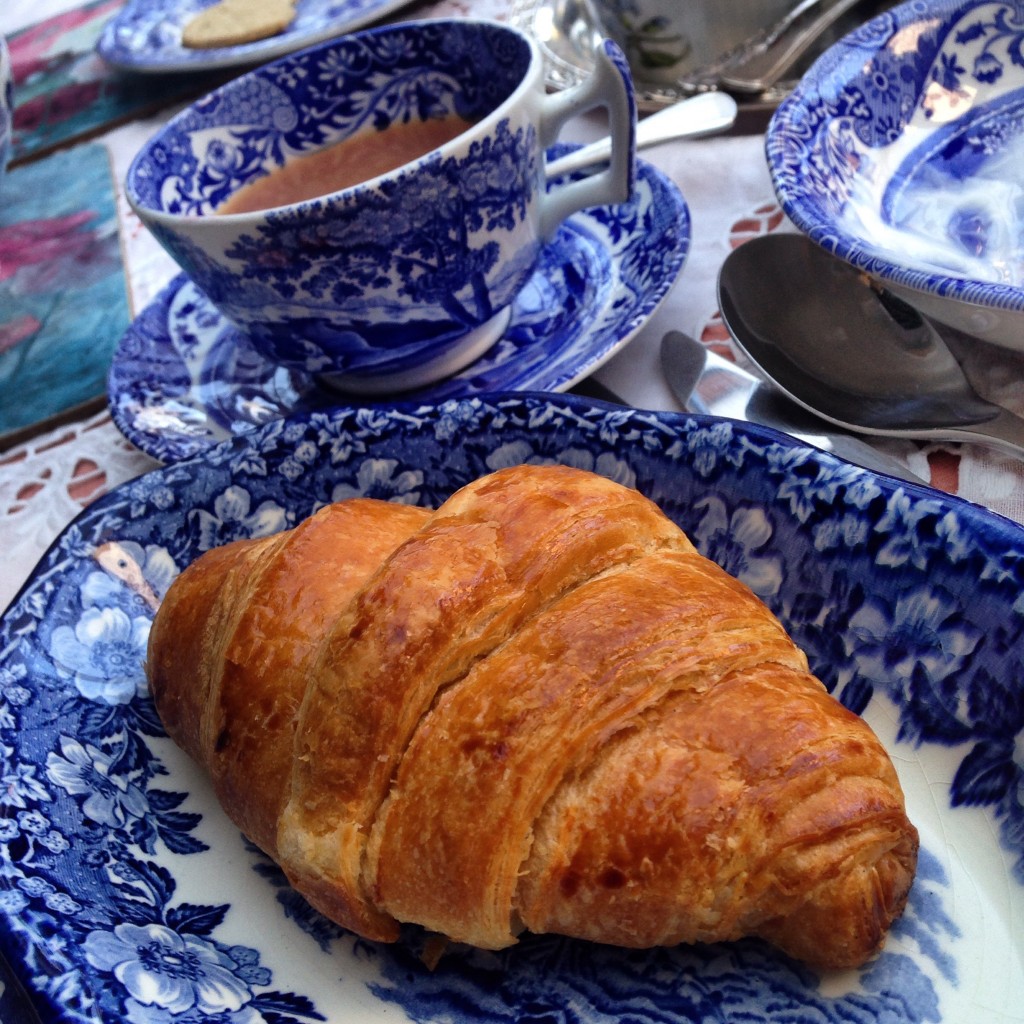 … and you're well on your way to a stellar day.
4 Morningside Place, 4 Morningside Place, Edinburgh EH10 5ER; +44 (0) 131 447 5657; jill@4morningside.co.uk; http://www.4morningside.co.uk/#839