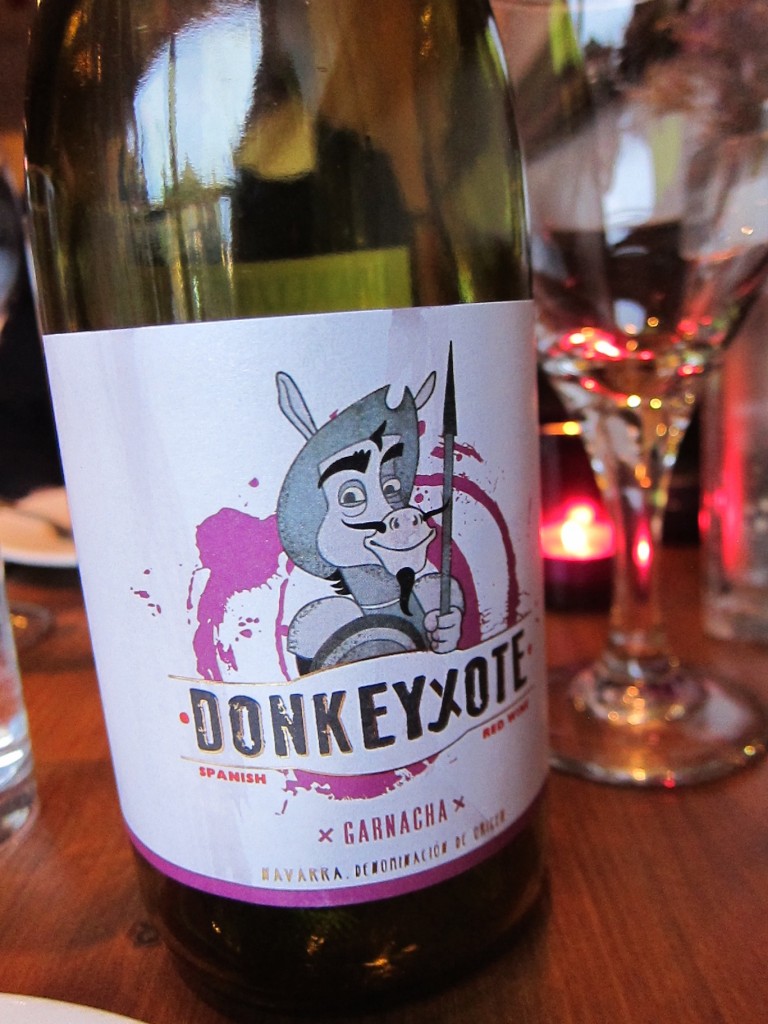 Amid the fashionable cafes and boisterous eateries of Edinburgh's Morningside neighborhood is a little storefront so unassuming it's easy to breeze right on by.
I had, in fact, done just this on a few occasions before D.B. pointed bia bistrot out one day. The fact that he liked the place — and had eaten there regularly — is noteworthy. This is a man who has given just four Edinburgh restaurants his stamp of approval in all his years here. And bia bistrot is one of them.
When we finally made it in for dinner this week later, I certainly saw why …
If you're thinking of coming to bia bistrot, book a table right away. This place is tiny, and is especially popular at lunch as it has a set menu offering two courses for £9.50 or three courses for £11.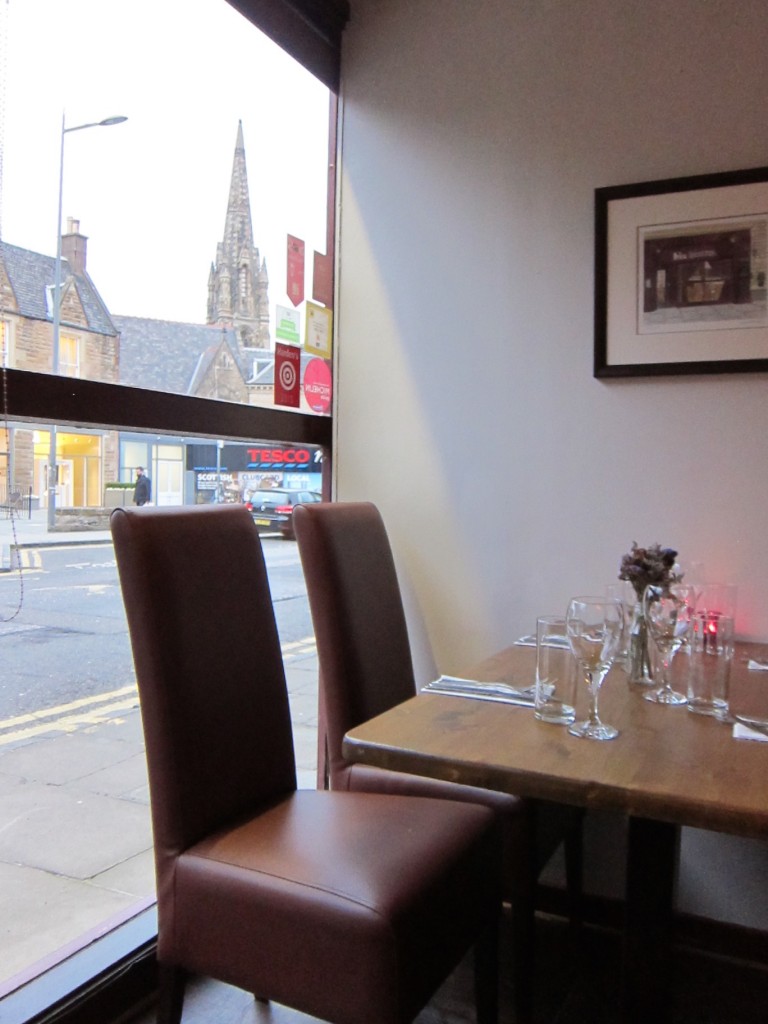 The food here is French with a few eclectic touches — chefs Roisin and Matthias Llorente are a husband and wife team who met in Edinburgh in 2000 and have cooked around the world. (I was particularly stoked to hear they'd recently done a stint in Singapore at a fancy French restaurant there.)
Roisin is Irish with Scottish parents and Matthias has Spanish and French roots, and the restaurant blends all these threads together. "Bia," for example, means "food" in Gaelic.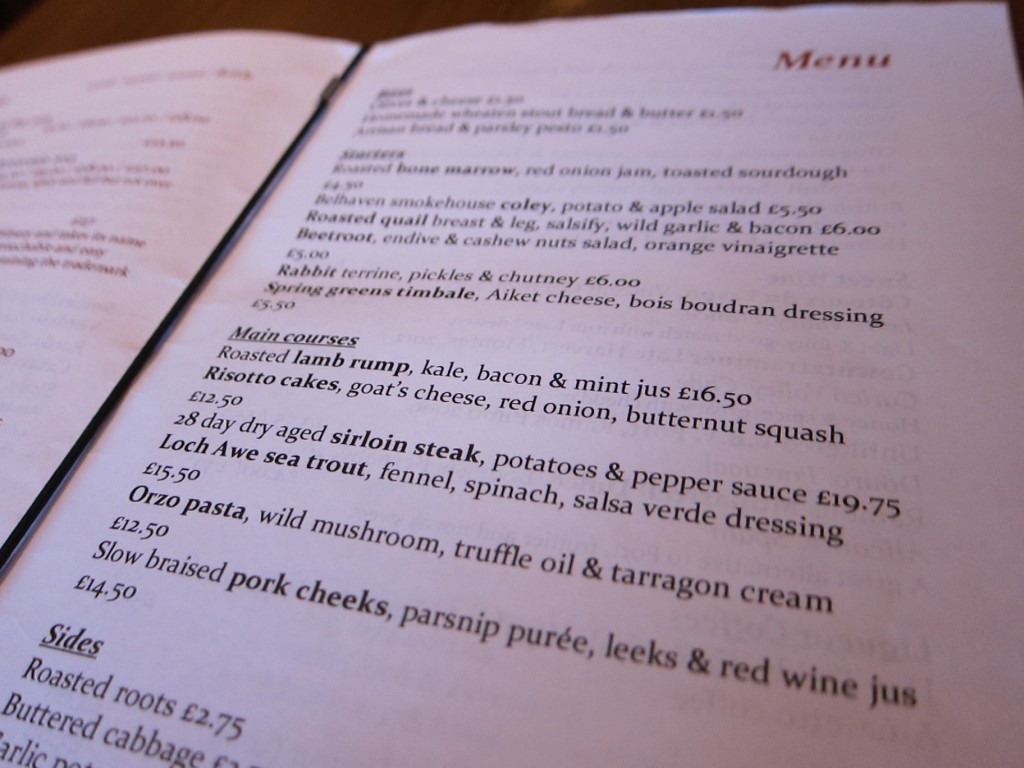 As enticing as the main menu was, one of the specials caught our eye: Iberico lardo with toast (£3.50).
Just the night before, D.B. had put on a TV show that had had me rapt: BBC Two's "Italy Unpacked: In The Footsteps of the Poets," in which London chef Giorgio Locatelli and British art critic Andrew Graham-Dixon traveled to Carrara, Italy, and sampled glistening strips of lard that had been cured in herbs and olive oil in beautiful marble chambers for several months. If you haven't seen this show, you must — I have never wanted to lick a TV screen more.
So when we saw lardo on the blackboard, we knew we had to have it. And our waiter was so attuned to our desires he turned out to almost be psychic. Following our eyes (and salivations), he said, "I have a lovely Spanish sherry …" — which is just about all anyone has to say to D.B., who has a particular fondness for Spanish sherries.
Shortly after, this beautifully dry sherry (£2) landed — I loved how crisp it was.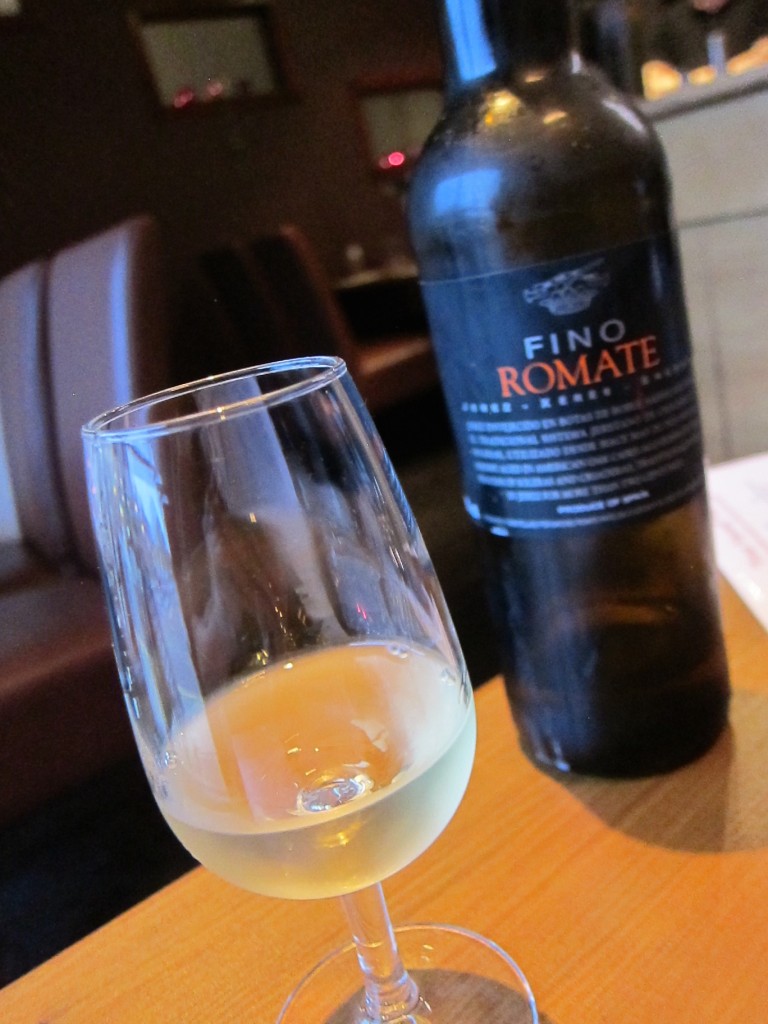 As our waiter had suggested, it was a sublime pairing with the lardo that came dotted with herbs an drizzled with olive oil. The fat itself was heavenly –melt-on-the-tongue good.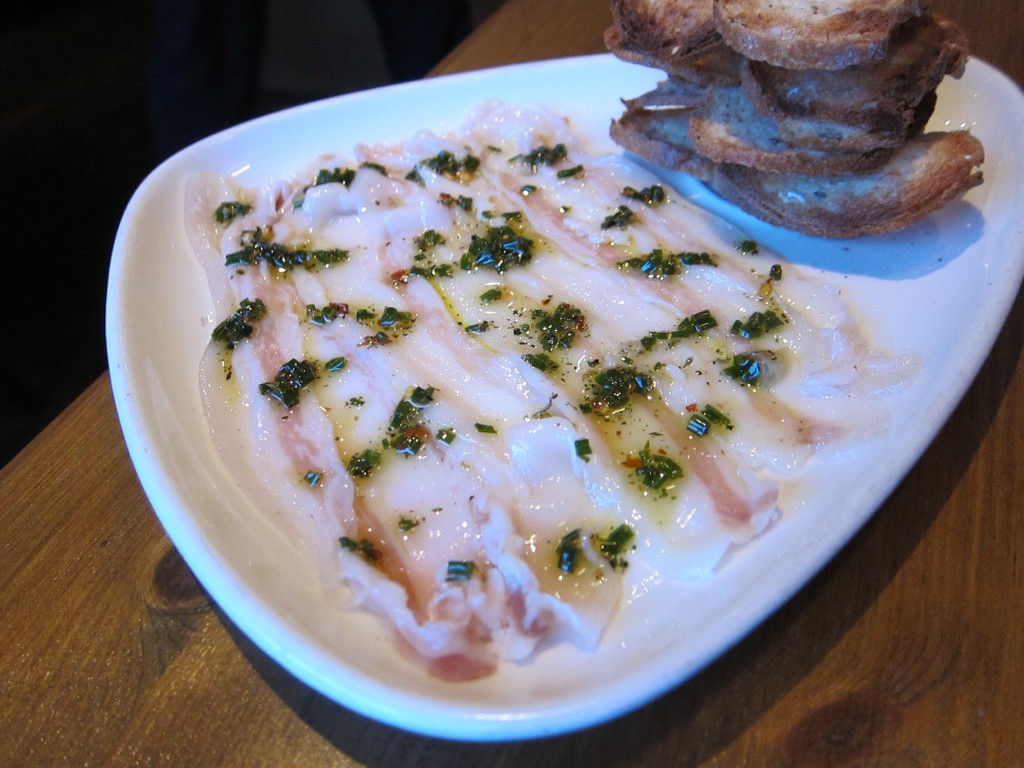 Who can resist bone marrow on any menu? Not me, certainly.
This plate (£4.50) came so hot I could almost hear the bubbling of the filling. Scooped onto crisp toasted bread so it soaks right in and then topped with tangy red onion jam and a generous sprinkle of sea salt, this was divine. Before too long we were scraping the dregs, me wondering how gauche it might be to tap the bone on the plate to see if any more might loosen and fall out.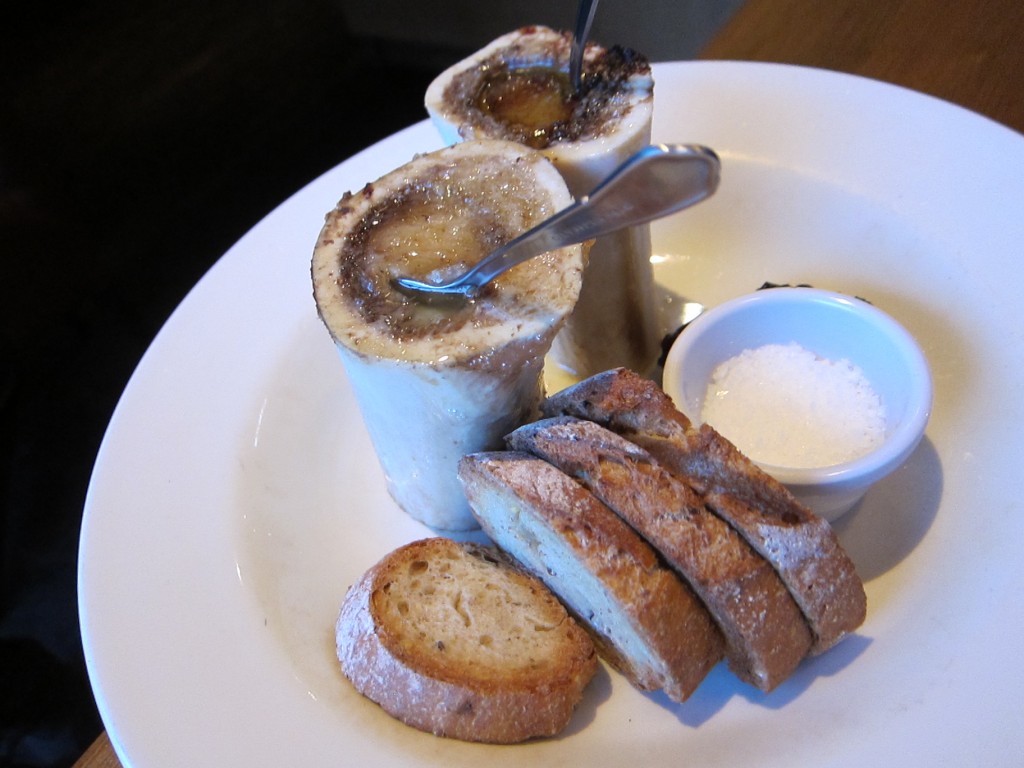 For the heart of the meal, we'd waffled a little on wine. We wanted a red and were curious about the Spanish garnacha, though its cheeky name seemed a little dubious: Donkeyote. (Get it?)
Our waiter insisted it was a terrific wine though, and boy was he right. The wine (pictured up top) was light yet complex — and it paired very well with both pasta and meat, it turned out.
I adore orzo but D.B. had beaten me to ordering it (£12.50), done with wild mushrooms, truffle oil and tarragon cream. Just look at it — it was a creamy mound of intense umami.
I had such food envy D.B. looked worried, offering to switch meals if I wanted.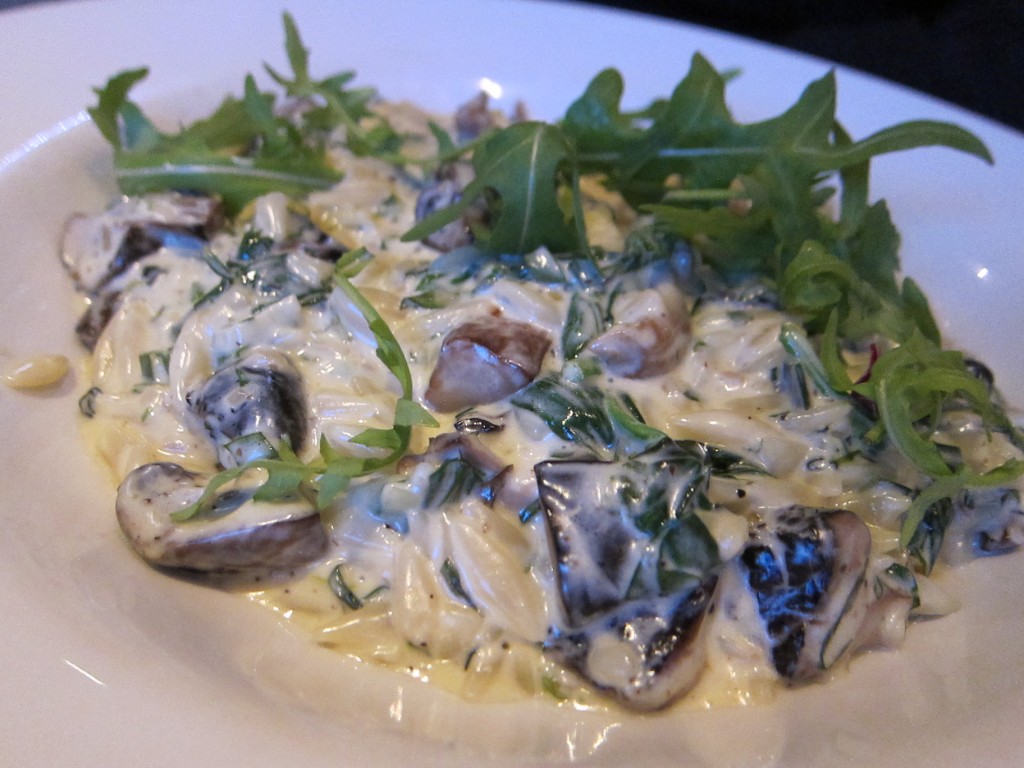 I might have considered, had this not been before me: slow-braised pork cheeks with leeks, parsnip puree, a little scallion salad and red wine jus (£14.50).
When we'd first looked at the menu, D.B. had nudged me toward the meat, suggesting this or the sirloin (£19.75). If you have good meat, it's not hard to produce a delicious steak — in a good restaurant though, it's nice to see what chefs will do to a slightly more pedestrian base. And this pork was incredible — braised to perfection, it practically fell apart as soon as my fork poked it. The flavor was lovely, even better enhanced with the jus and trimmings.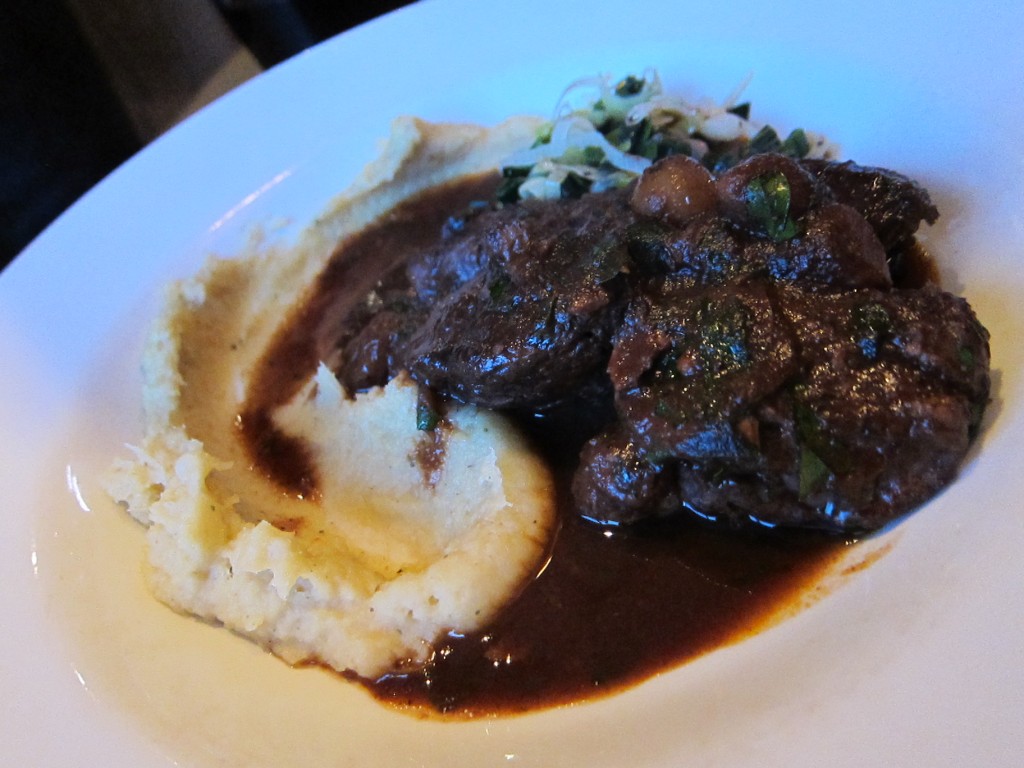 Ice-cream is D.B.'s Kryptonite and this serving of vanilla (£4.50) was nicely done.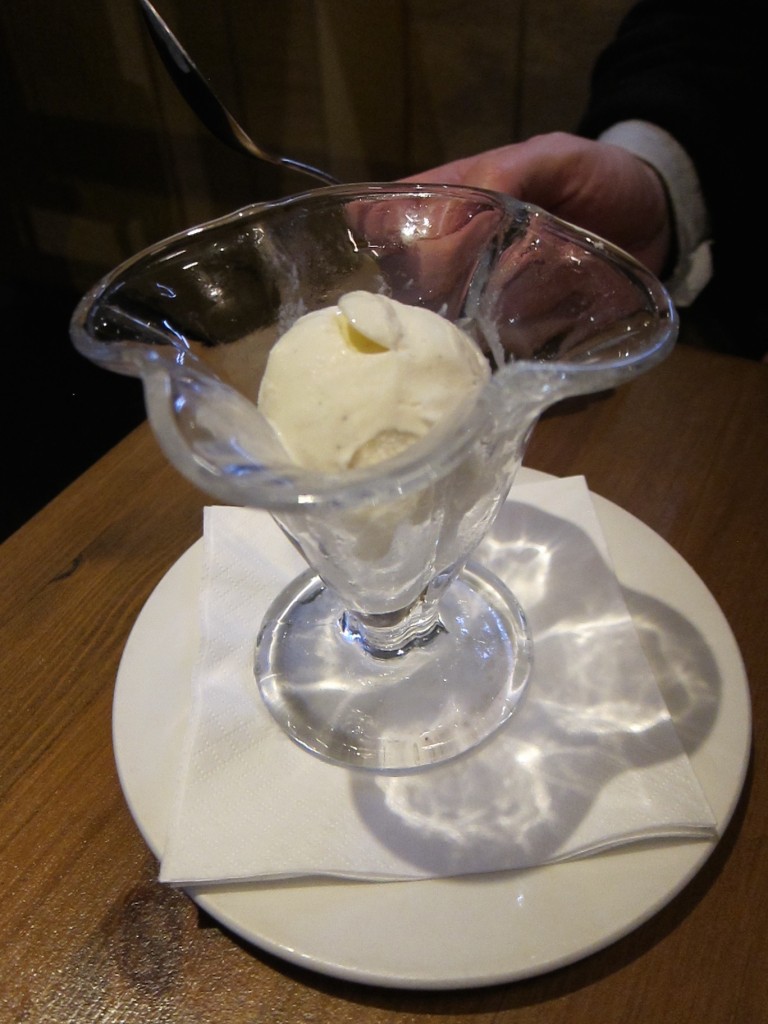 As stuffed as I was, I couldn't resist the Carrageen moss, stewed rhubarb and ginger crumb (£5).
Moss? In a dessert?
Chef Roisin herself brought the dessert out and explained it to me — Carrageen moss is from Donegal, Ireland, where her family is from. It's used like a gelatin for the panna cotta base of this dessert.
"It doesn't taste like moss at all," she assured me. And she was right.
The base was beautifully light and airy, which made it a terrific foil for the crunchy tart and gingery top.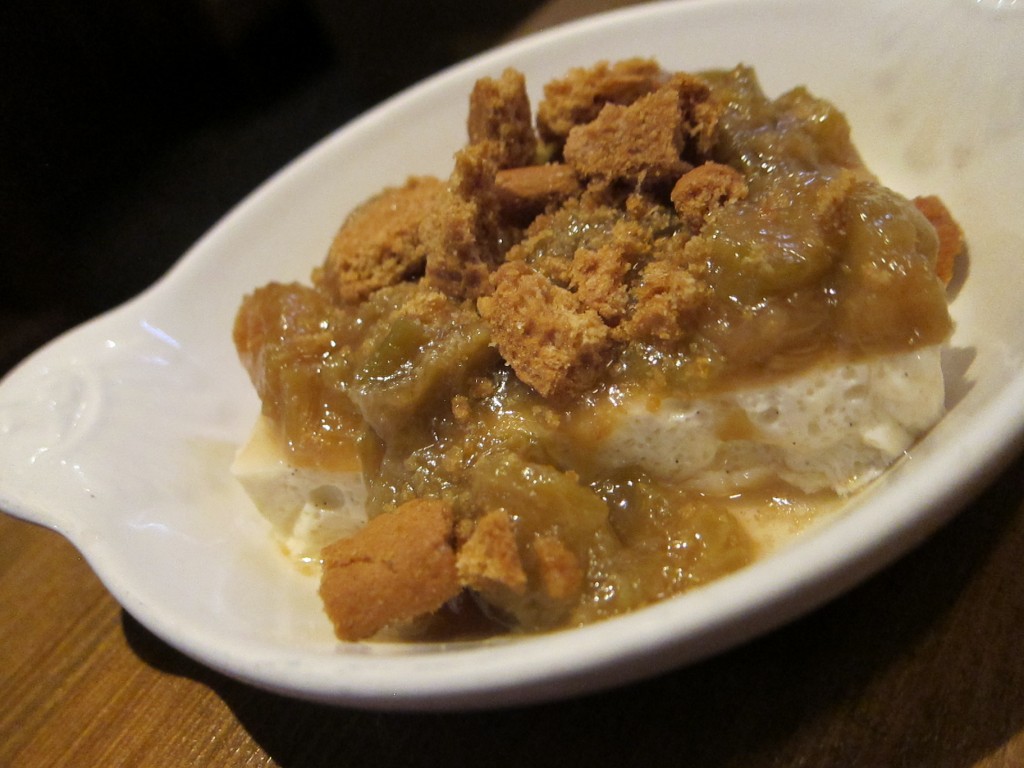 Our waiter had tried to nudge us toward a dessert wine but I'd resisted, saying I've met very few I've actually liked.
A few minutes later however, this appeared.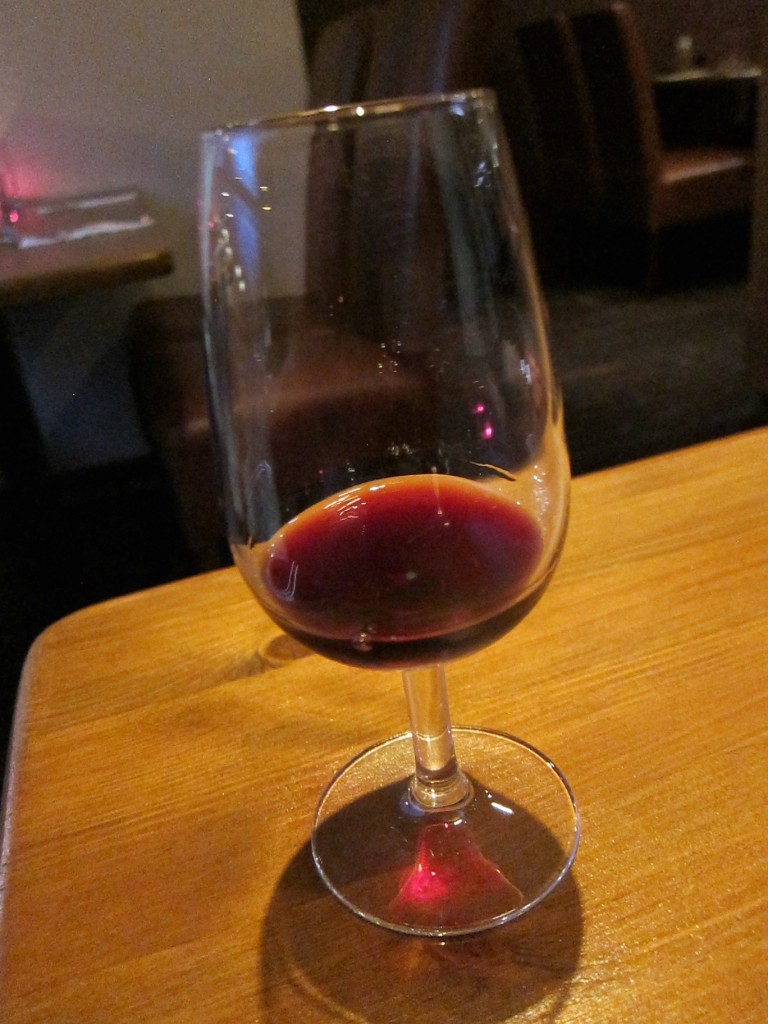 "I felt it was a challenge," the waiter said. "Try this."
Well … now that it was there.
The child in me wanted to prove him wrong — I'll show him. I DO hate dessert wines! But it turned out he was right on this count, too — this wine was delicious. It was complex, light on the tongue, had a fetching bouquet and was just a touch sweet.
Once I admitted he was right, he brought out the bottle so I could remember it.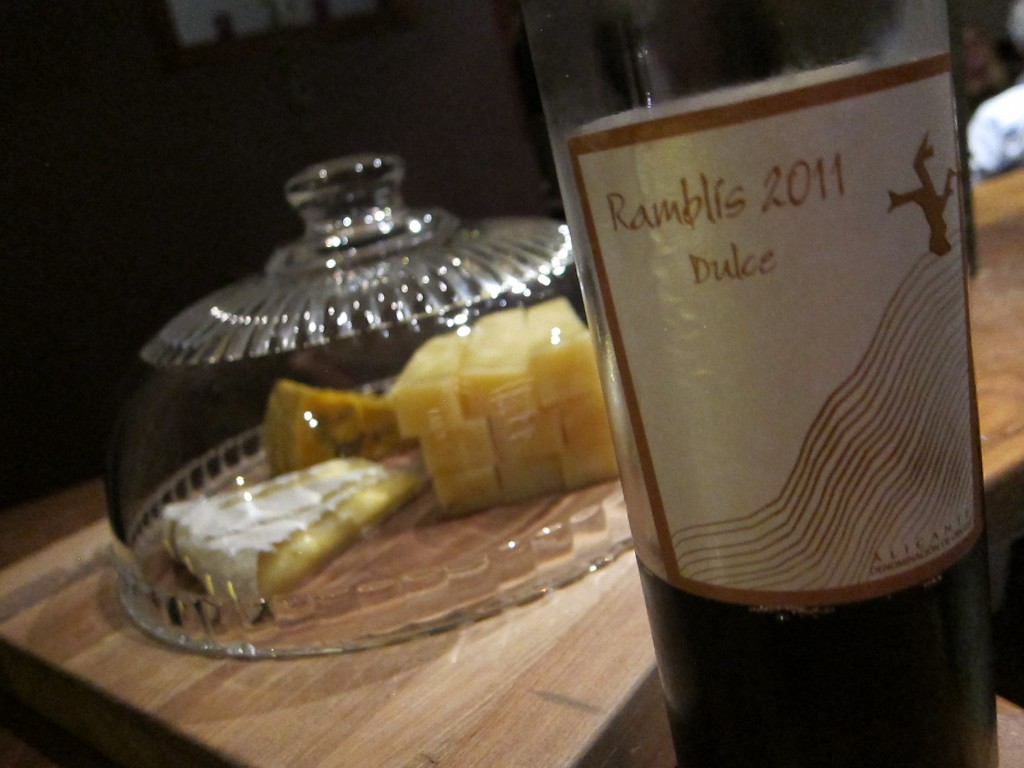 "It's good with cheese, too," the waiter added, making me wish I had room for a nibble of cheese and a smidgen more wine.
I'd done all I could, however — and more. And all that could be done after that evening of great satisfaction was to gently roll on out.
bia bistrot, 19 Colinton Road, Edinburgh, Midlothian EH10 5DP; +44.0131.452.8453; http://www.biabistrot.co.uk/