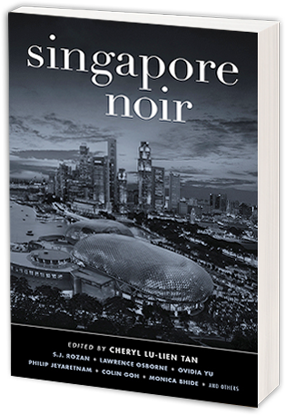 "The 14 contributors to this all-original anthology, Singapore natives and non-natives alike, expose the Asian city state in all its noir glory."
—Publishers Weekly, Spring Announcement
Launched with the summer '04 award-winning best seller Brooklyn Noir, Akashic Books continues its groundbreaking series of original noir anthologies. Each book is comprised of all-new stories, each one set in a distinct neighborhood or location within the city of the book.

Brand-new stories by: Colin Goh, Simon Tay/Donald Tee Quee Ho, Philip Jeyaretnam, Colin Cheong, Cheryl Lu-Lien Tan, Monica Bhide, S.J. Rozan, Lawrence Osborne, Suchen Christine Lim, Ovidia Yu, Damon Chua, Johann S. Lee, Dave Chua, and Nury Vittachi.
Click here to read reviews.