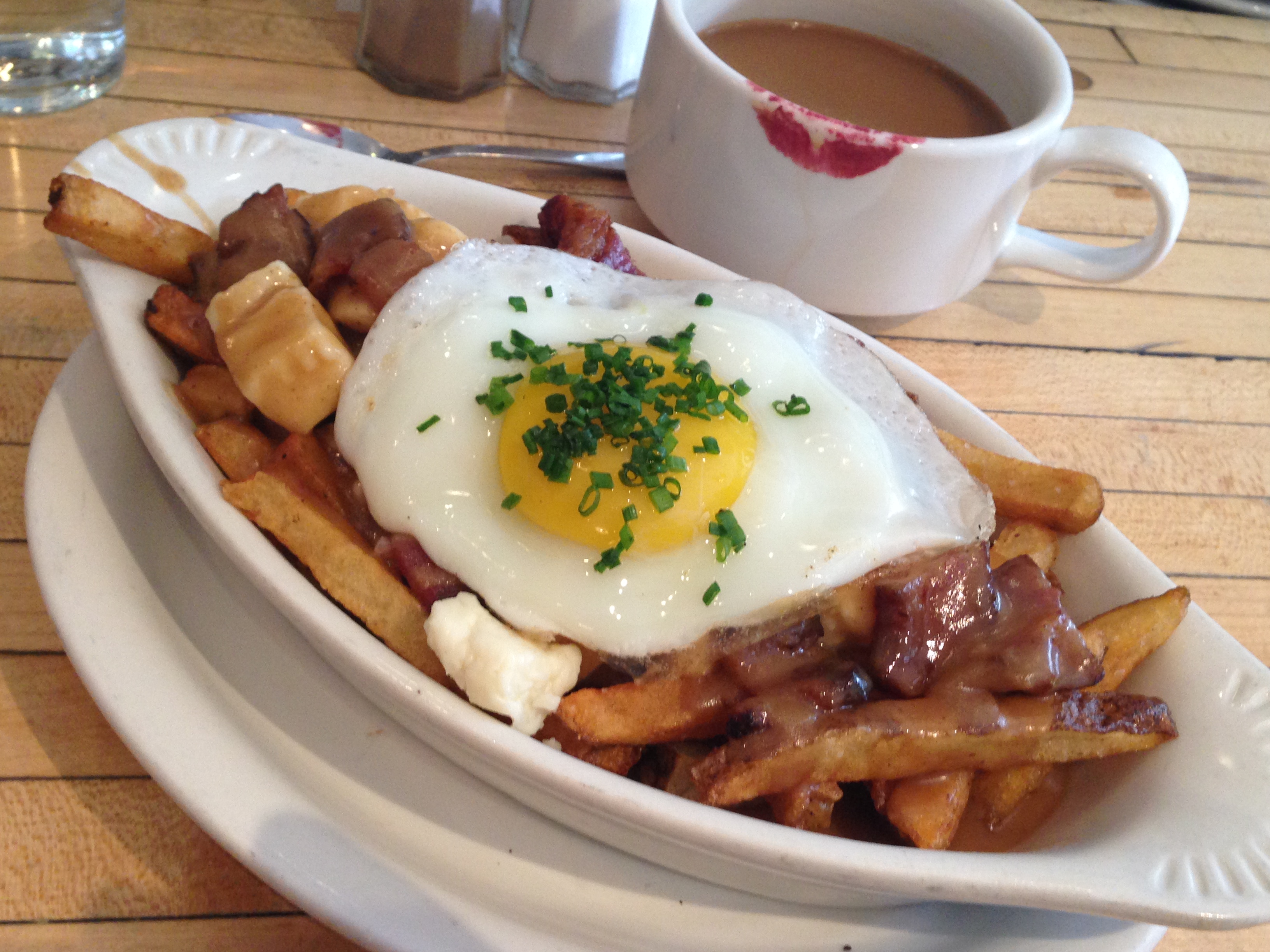 As you might imagine, I have a gigantic soft spot for fries, gravy, meat and cheese.
Separately, each of these rocks my world. Faced with them together? I get instantly weak-kneed.
Recently, I've had the extremely good fortune of living near Mile End Delicatessen, a little New York City mini chain that specializes in poutine, that scrumptious Canadian dish that combines fries with cheese curds and meat gravy.
And so, on a recent Sunday, I just happened to wander over …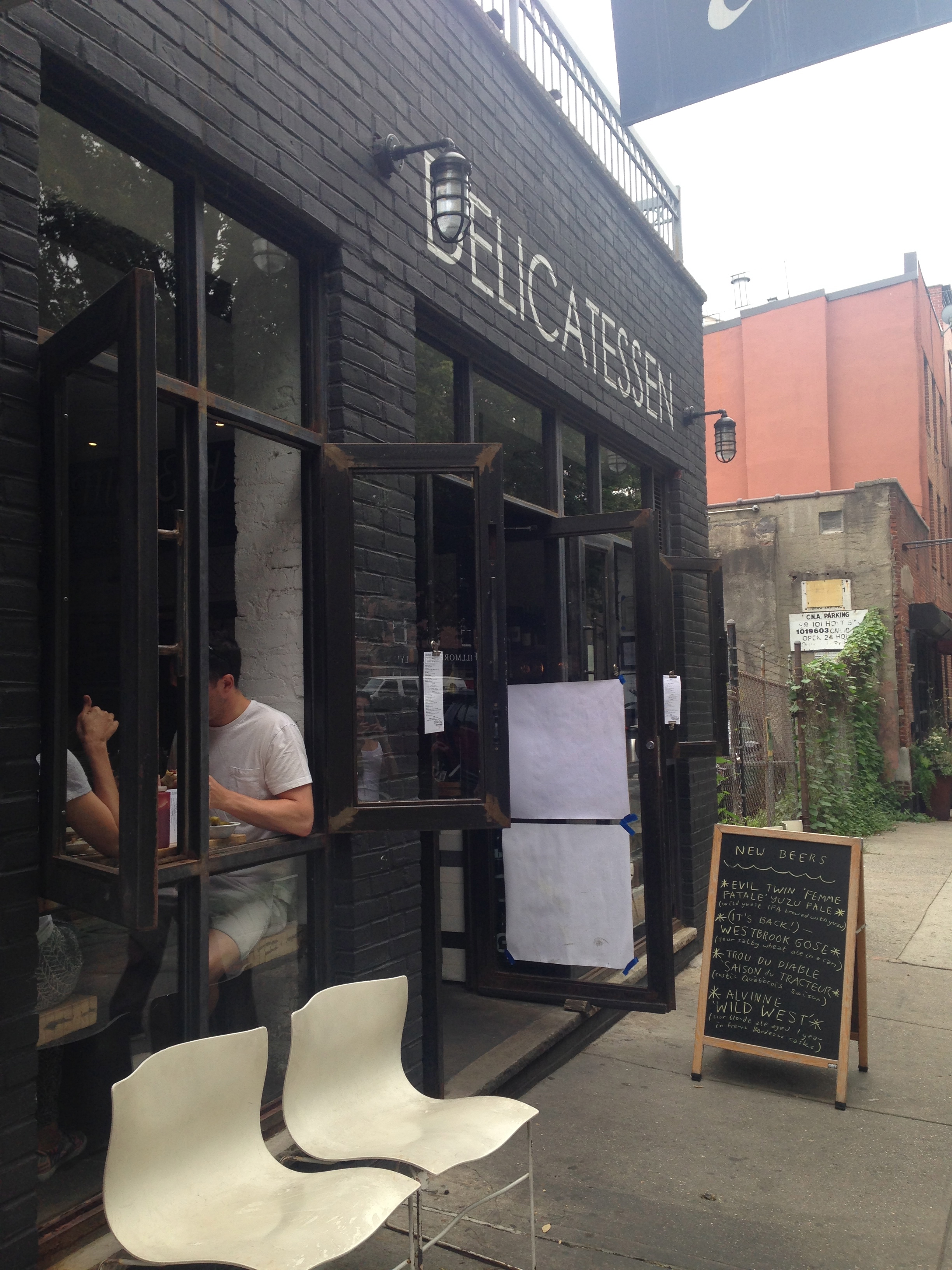 Now, this place is tiny.
In fact, I'd wandered by — hungry — a few times before only to find it packed, with a line outside. This time, however, I was in luck.
As soon as we sat down, our waitress said two magic words: Poutine week.
The restaurant was in the middle of celebrating poutine, trotting out versions such as foie gras poutine (pretty self-explanatory) and General Tso's poutine (which has chicken and uses General Tso's gravy instead of the regular chicken gravy).
This being brunchtime, however, I decided to stick with something a little simpler.
First up — Stumptown coffee ($3), which came in massive mugs. (The pepper shaker is for size comparison.)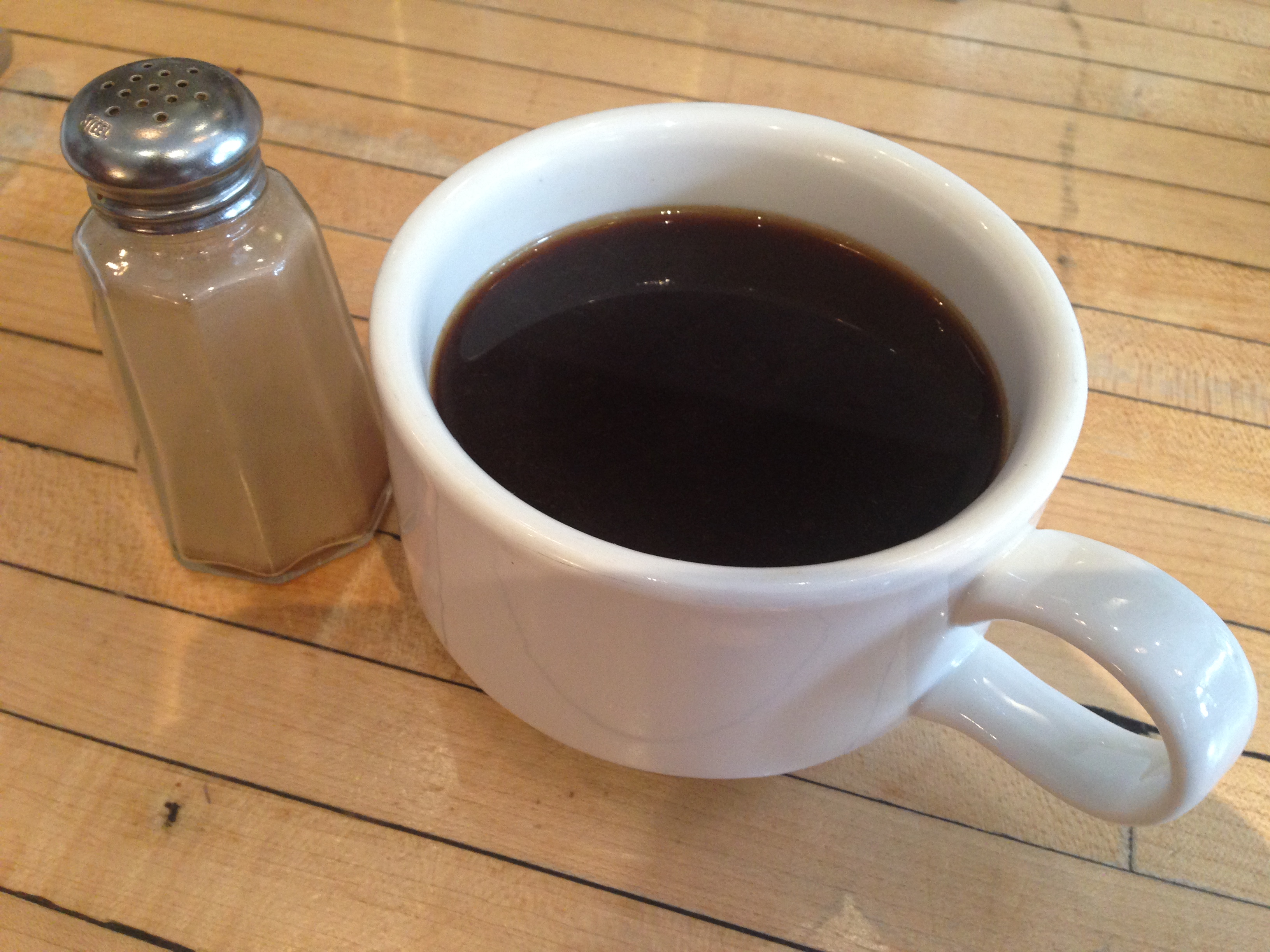 Sous chef, feeling under the weather, chose a basic breakfast sandwich ($9) — on paper, it wasn't anything to write home about, just bacon, egg and cheddar on rye, after all. But the execution of it was exquisite — the bread nicely toasted, the egg lovely and runny, everything coming together to make for a meal of many perfect bites.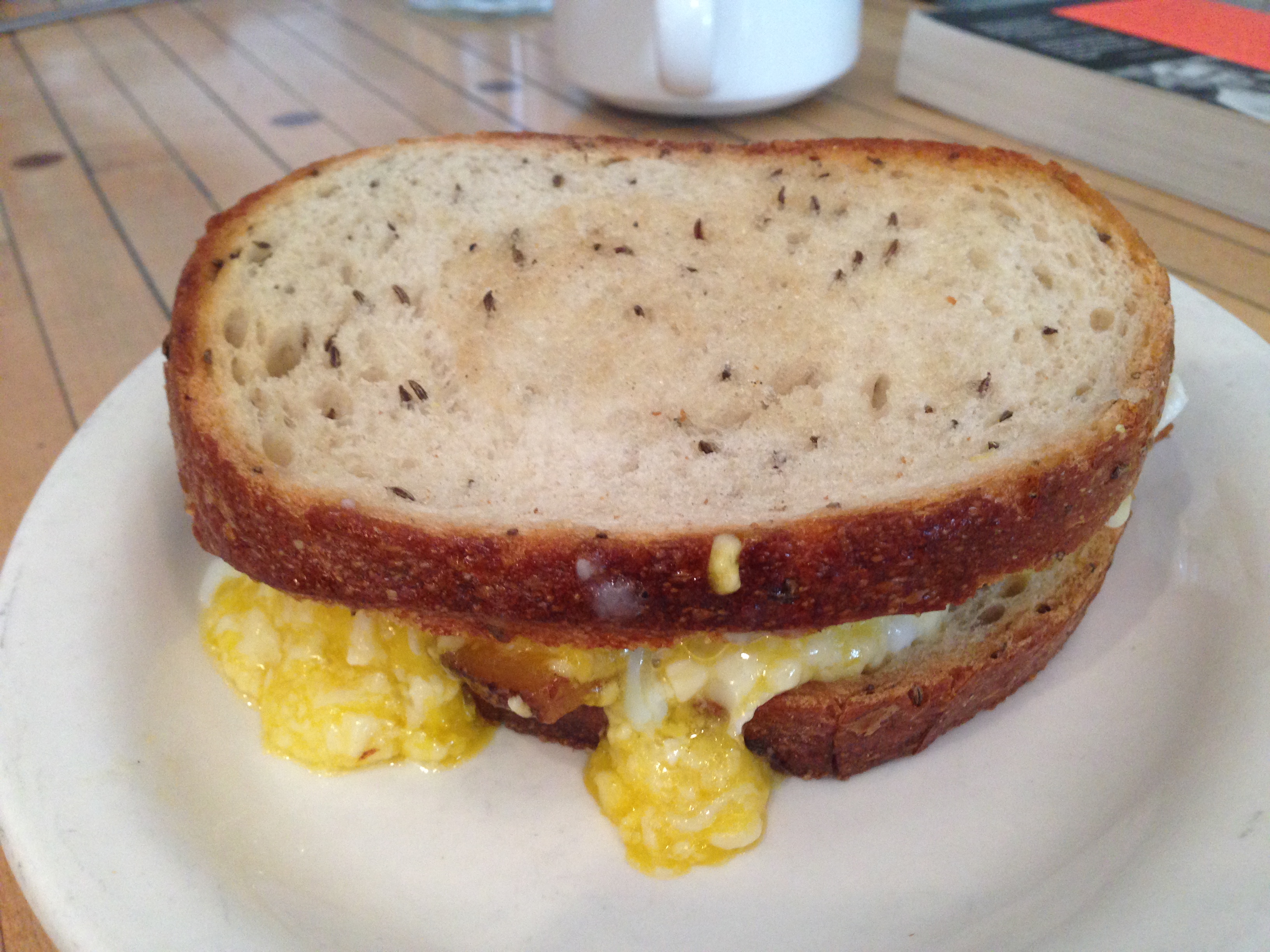 As for my meal — the breakfast poutine ($17) featuring crisp chunks of deliciously salty bacon, hot fries and cheese curds doused in thick chicken gravy and topped with a perfect sunny-side up egg (see above) was out of this world. The combination of all those flavors actually made me chew slowly because I wanted to savor each second, tasting that heady swirl on my tongue.
I meant to eat it all, I really did. But halfway through, I simply couldn't lift my fork to my mouth any more. (You know what though — it's not bad the next day, too.)
There aren't many restaurants these days that have me plotting a return visit even before I've paid the bill. Well, Mile End Delicatessen, I'll see you again soon.
Mile End Delicatessen, 97A Hoyt Street, Brooklyn, N.Y.; 718.852.7510; http://mileenddeli.com/