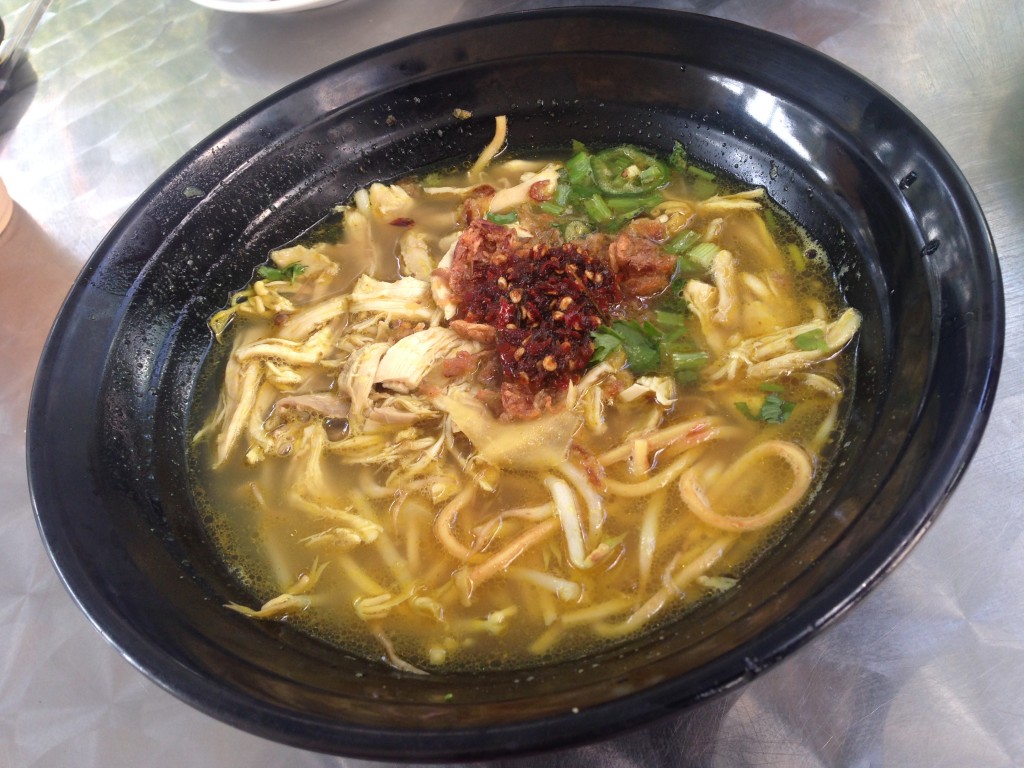 Going to the hospital is never a pleasant thing — but if you do have to do this in Singapore, there is a big silver lining: The food there? Just brilliant.
I've had to make a fair number of visits to Singapore General Hospital in recent years — trips I've dreaded for various reasons. In the midst of the usual muddle of long waits and shuffling from ward to ward, however, I've found something to look forward to — jaunts to the various cafeterias sprinkled among the buildings.
On a recent visit to the National Cancer Centre, I found a new gem: Cafe Angsana, a delicious little outdoor eatery …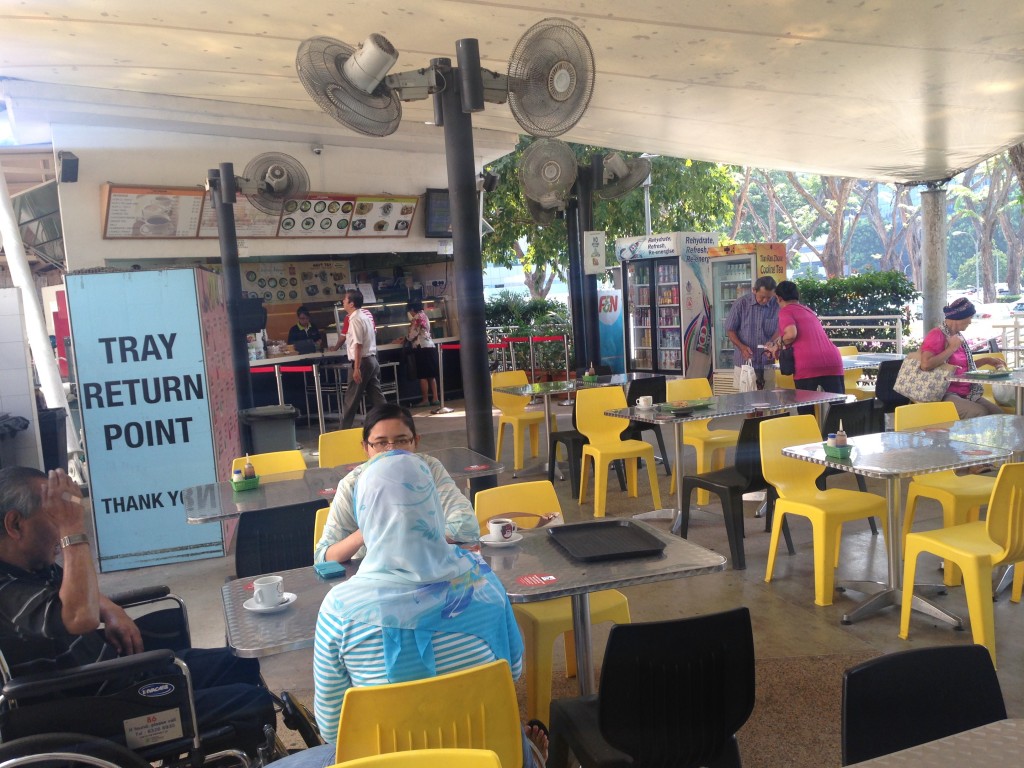 If you ever have to visit this cancer treatment center, you can't miss Cafe Angsana. Perched right by the entrance, you'll stumble right into it the moment you exit your car.
The set up is bare bones — plastic chairs, self-service, a food court-style line.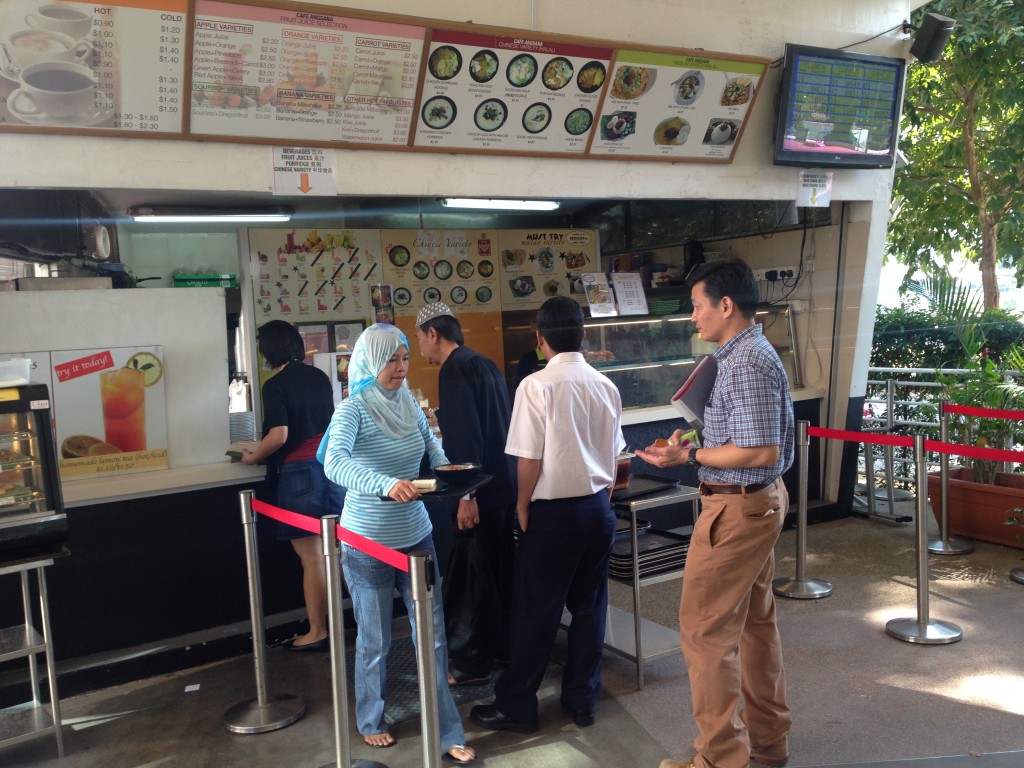 You can get Chinese dishes such as chicken porridge at Cafe Angsana, but Malay food, which can be hard to find in New York City, always calls to me more.
I find it particularly hard to resist Malay breakfast dishes such as mee siam, a sour, tamarind-inflected noodle soup, or nasi lemak, coconut rice paired with crispy anchovies, fried chicken, egg and spicy sambal. I'd devour these dishes any time of the day.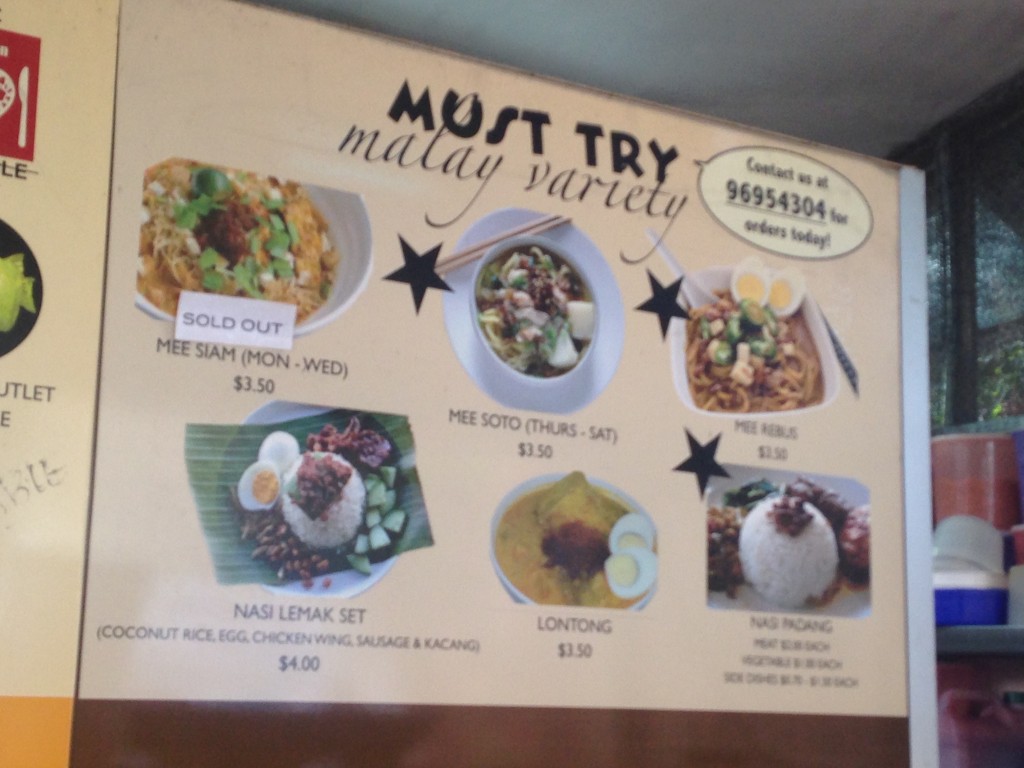 Of these, however, mee soto reigns supreme. This soup dish comprises yellow egg noodles and shredded chicken in an intensely aromatic broth that's spiked with a mind-boggling number of Southeast Asian spices including turmeric, galangal, cumin and more.
As if that weren't enough of a flavor bomb, it's usually finished off with a generous sprinkling of crispy fried shallots, which add a lovely char to each mouthful, minced scallions and a glob of spicy chili sauce.
Mix that all up together and each bite is sheer bliss. (Some places up things a notch by adding a begedil — a crispy Malay croquette filled with spicy mashed potato — to the bowl just before serving.)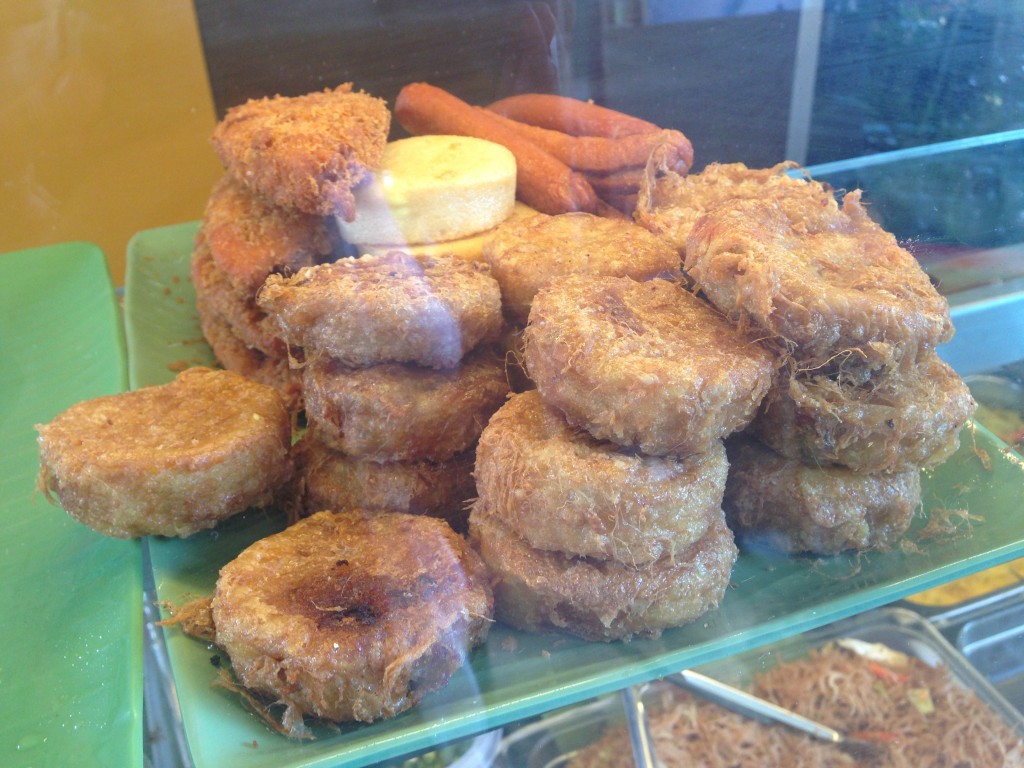 I've had outstanding mee soto at some of the best Malay hawker stalls in Singapore, so I was a little skeptical of how a hospital food court's would taste.
The dish ($3,50, pictured far up top), however, did not disappoint. The noodles were perfectly al dente, the chicken was plentiful and the broth — oh my. I was hooked from the first sip — the flavors were as complex and intense as they should be. I often find myself swirling the broth in my mouth a little, trying to pick out the numerous tastes I'm experiencing at the same time — and Cafe Angsana's gave me much to ruminate on.
Mee rebus ($3.50), another popular Malay breakfast dish, did not disappoint either. Again, yellow egg noodles are the base here, but this time swimming in a thick sweet potato gravy, topped with small cubes of slightly crunchy fried tofu, a hard boiled egg, crispy shallots, sliced chilis, minced cilantro and scallions and then finished off with a big squeeze of fresh lime.
I'm not the biggest mee rebus fan, meat lover that I am, but I do find its slightly mellower, though still spicy, flavors comforting. And this version hit the spot.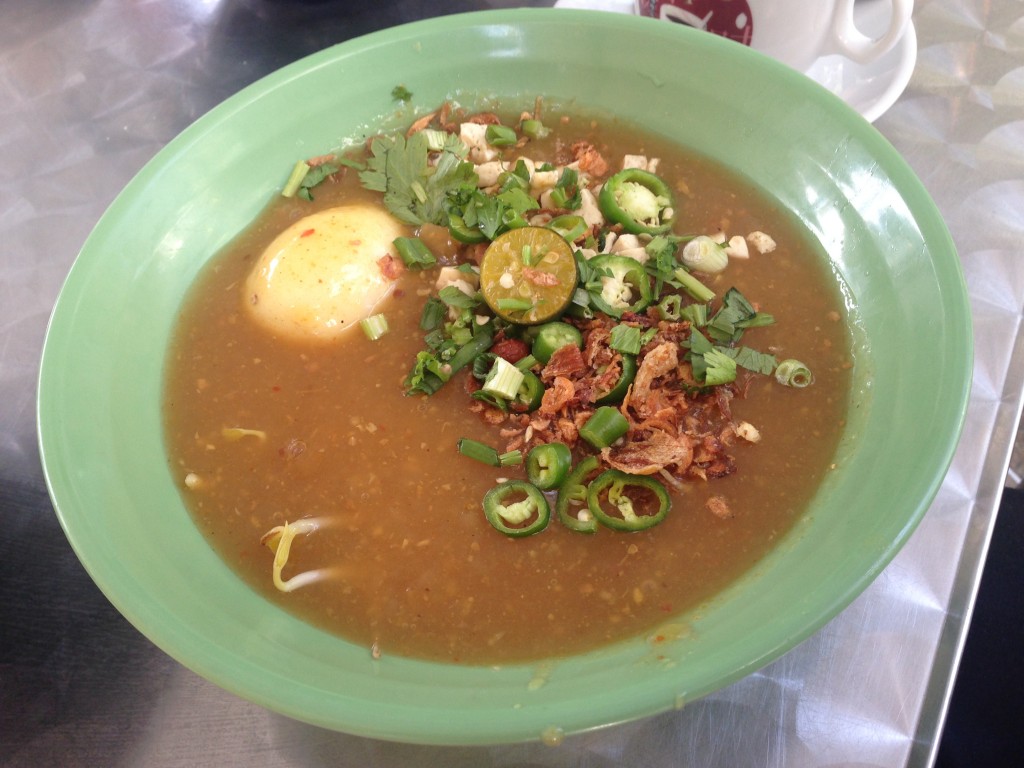 As we cleaned our bowls — not a drop of mee soto broth was left in mine — I marveled at the transporting experience our 30-minute breakfast had been.
The morning had been a stressful one, filled with tests and the looming specter of unwelcome news. And yet here we sat for a joyous moment, the good flavors in our bowls inspiring good humor; laughter and merriment (at least temporarily) displacing somber trepidation. The healing powers of food, once again proven.
Cafe Angsana, National Cancer Centre, 11 Hospital Drive Singapore General Hospital, Singapore; +65.6436.8450.