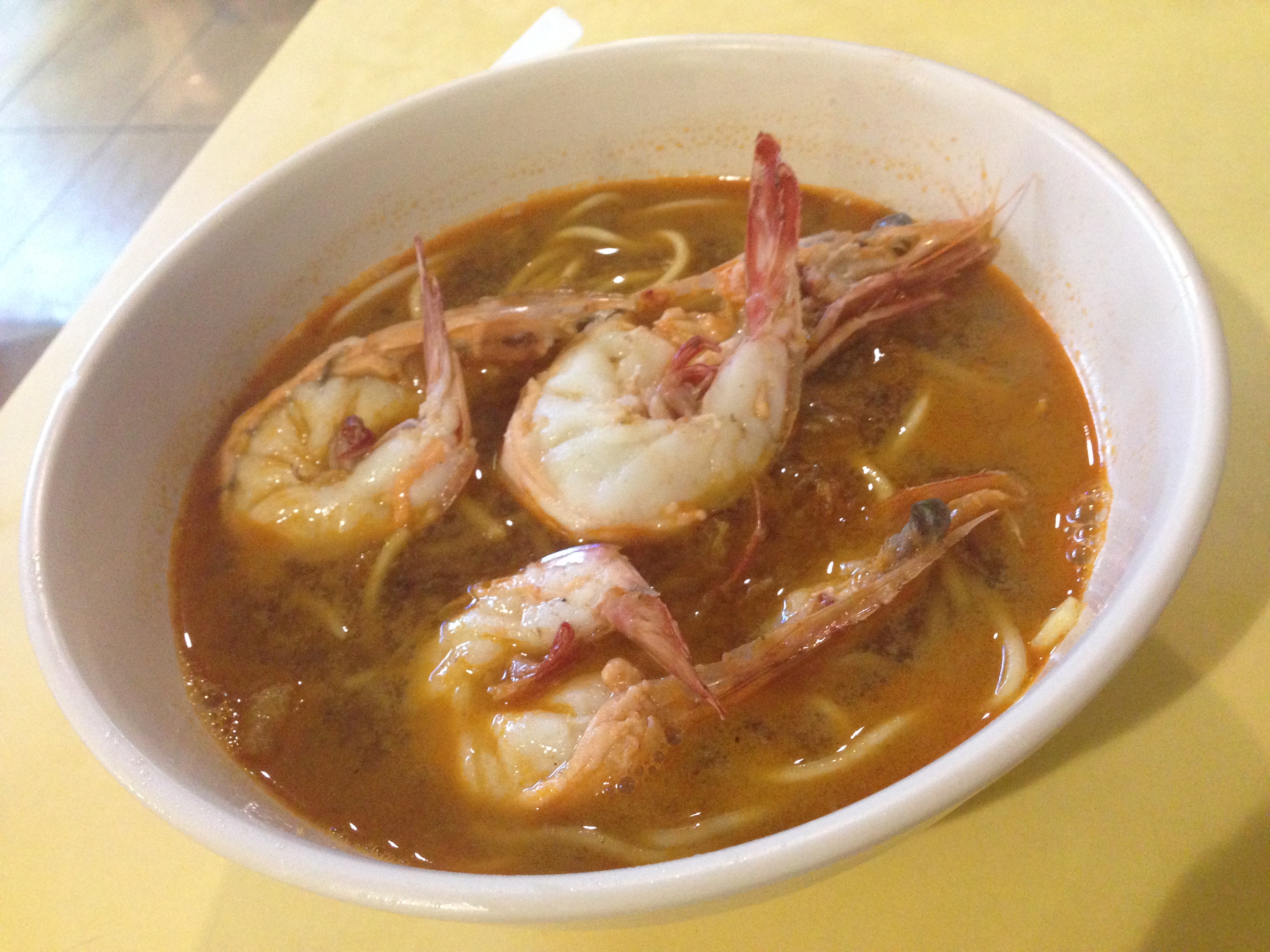 I've always found that there are two sure ways to figure out whether a hawker stall is good in Singapore:
1. There's an insanely long and rather slow-moving line in front of the stall, even during off-peak hours.
2. The stall bears the name of a street or neighborhood that's practically half the country away.
Singaporeans are among the most impatient people I know, so if they're waiting calmly, quietly, in a snail-paced line, that's a sign there's something well worth waiting for there. As for the name, if the stall has made such a reputation for itself at its previous location that it needs to refer to it, well, you certainly need to try its food.
So on a recent night, during my first visit to Old Airport Road Food Centre, a legendary hawker center I'd been hearing about it for years, when I found myself utterly flummoxed by the plethora of choices before me, each one seemingly more delectable and fragrant than the last, I looked around for the longest line.
There it was — in front of Albert Street Prawn Noodle. What sealed my decision? The fact that Albert Street was nowhere nearby …
The menu at Albert Street Prawn Noodle is simple — basically, they make several kinds of prawn noodles, ranging in price from Singapore $5 to $12 (U.S. $4 to $9.60) a bowl. You can get basic prawns, king-sized prawns, prawn noodles with pork intestines, pig's tails and more. (The pig additions are the sign of a very traditional prawn noodle stall.)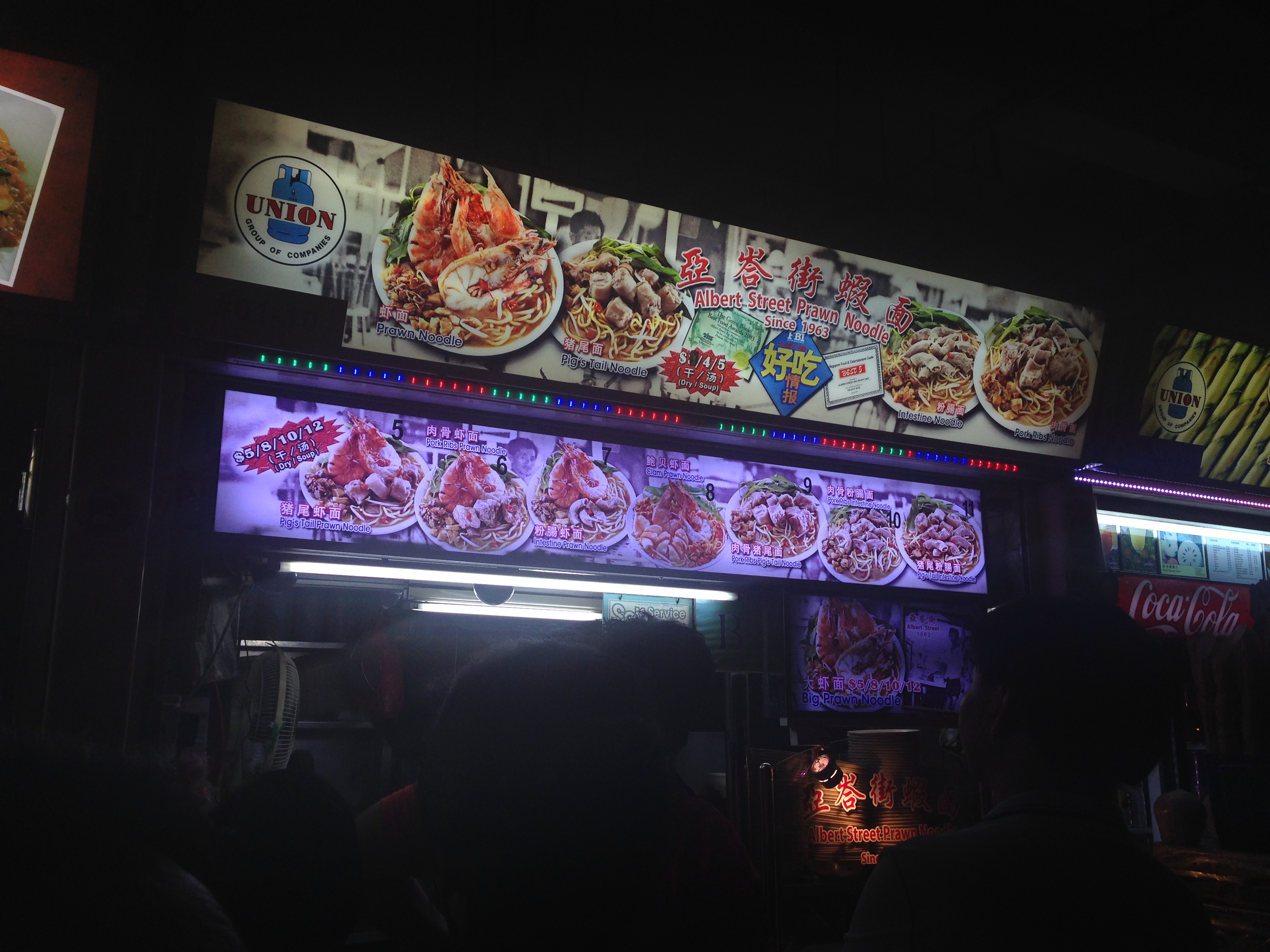 Now, Singapore-style prawn noodles, if you've never had them, are out of this world. It's a Hokkien — or Fukienese — dish that features yellow noodles, gigantic meaty and sweet prawns and a complex hearty broth that's often made by frying up prawn shells with garlic, crushing them and then boiling them for hours, sometimes with pork bones. (Though not all stalls use pork bones in their broth.)
When I have a prawn noodle craving, I usually head to another part of town to get my fix at River South (Hoe Nam) Prawn Noodles.
In this case though, I was intrigued — especially by this black and white snap of a man selling said bowls out of a wooden cart, circa 1963. (The guy at the stove even looks like the man in the photo — apparently, they're relatives, though the direct descendants of the man in the photo apparently operate a similarly named stall fairly nearby.)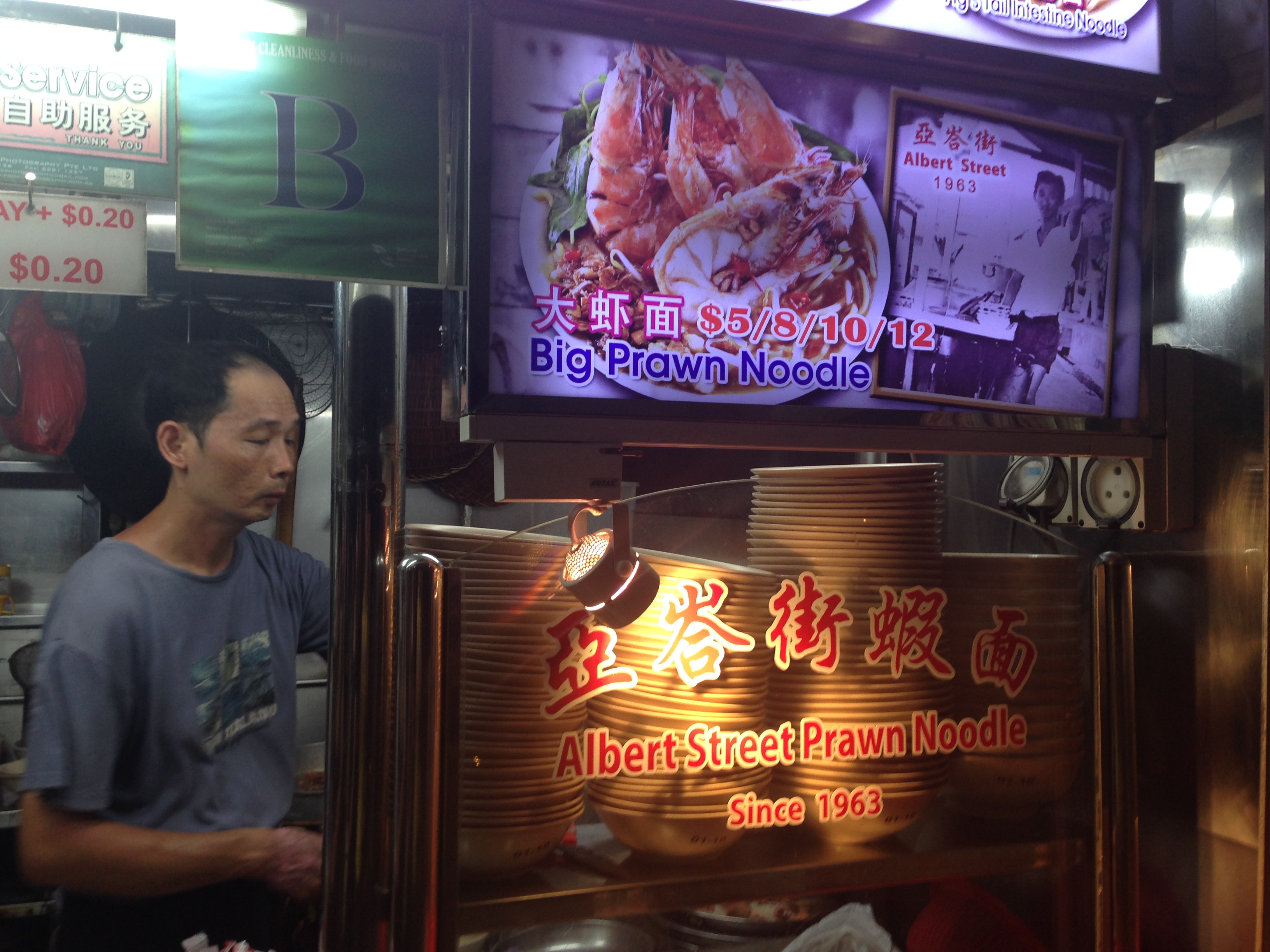 After a long wait, I found myself carrying a large bowl of prawn noodles back to the table. The $5 version is a nice size and you get three huge prawns with that (see above).
You also get a spoonful of intensely spicy housemade chili powder to mix into the broth, if you'd like. (I didn't regret it.)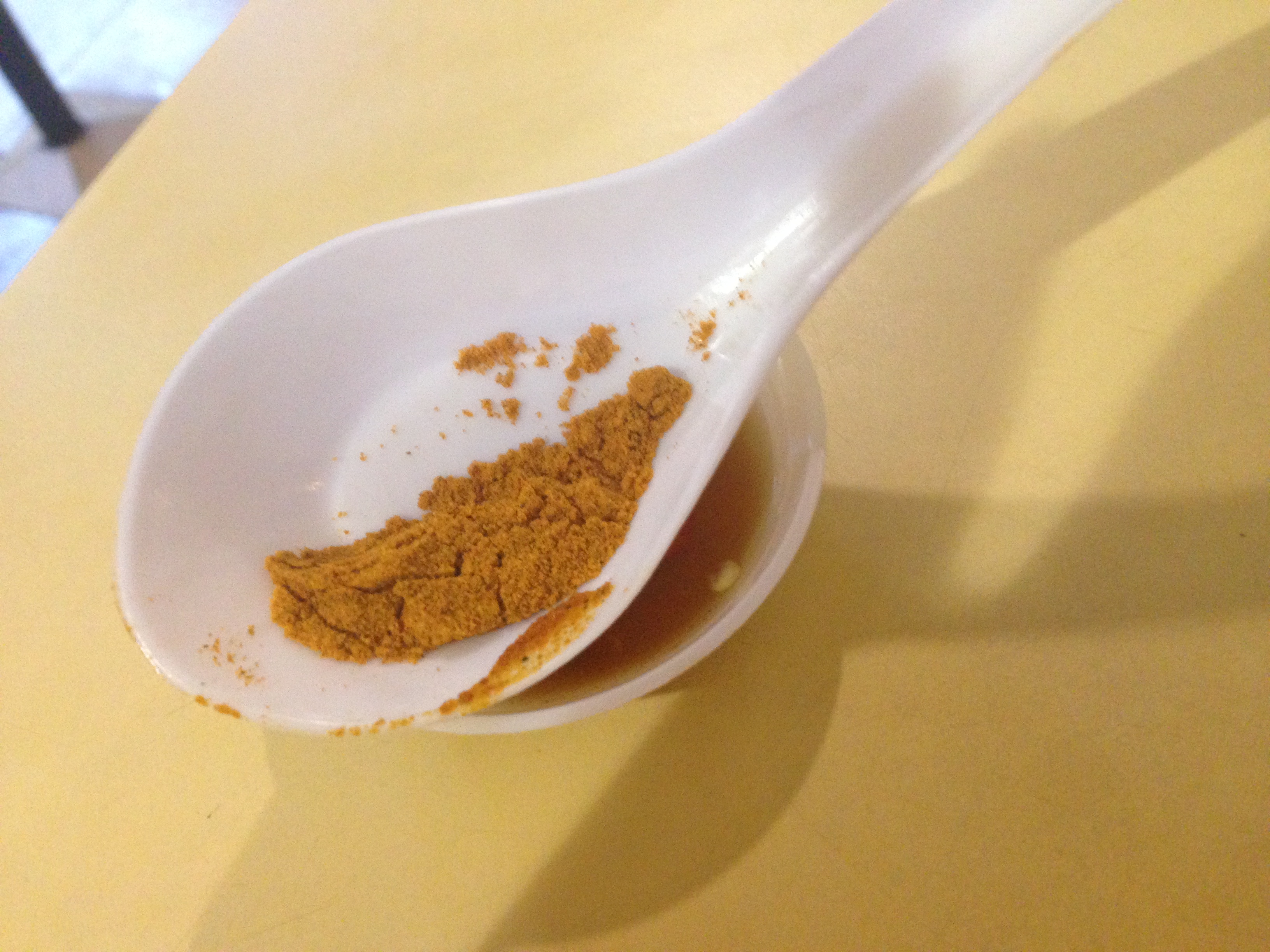 So how was it? Very very tasty.
The prawns were large and sweet — cooked just well enough so it was still a little tender and very succulent. As for the broth, it was addictive — each earthy mouthful was just packed with the flavor of prawns, all the better when spiked with the extra kick of the chili powder.
I forgot to take a photo of my bone-dry bowl at the end — that truly would have said it all. My theory about how to gauge the quality of hawker stalls? Proven once again.
Albert Street Prawn Noodle, Old Airport Road Food Centre, 51 Old Airport Road, #01-10, Singapore; +65.9852.0881