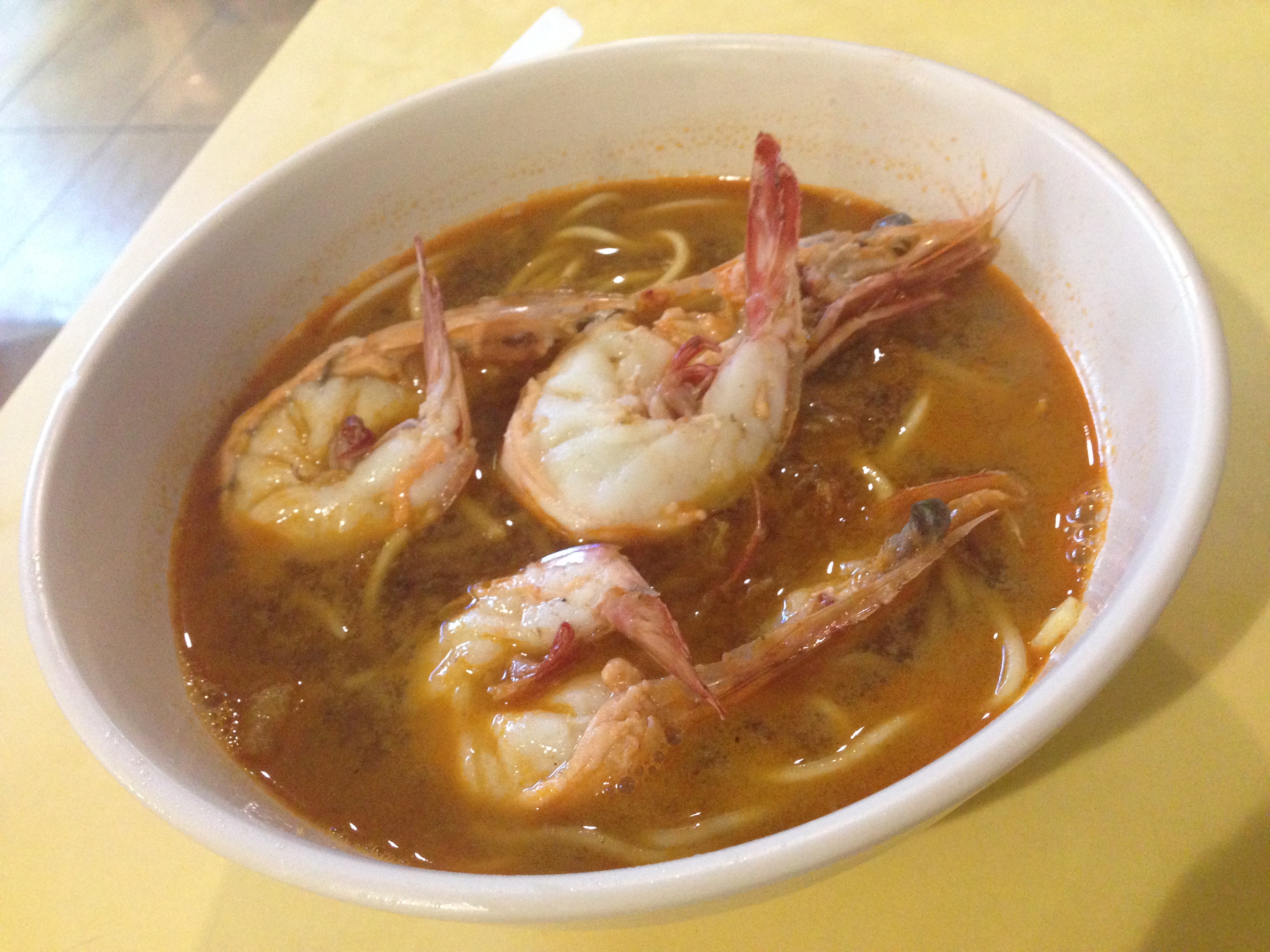 I've always found that there are two sure ways to figure out whether a hawker stall is good in Singapore:
1. There's an insanely long and rather slow-moving line in front of the stall, even during off-peak hours.
2. The stall bears the name of a street or neighborhood that's practically half the country away.
Singaporeans are among the most impatient people I know, so if they're waiting calmly, quietly, in a snail-paced line, that's a sign there's something well worth waiting for there. As for the name, if the stall has made such a reputation for itself at its previous location that it needs to refer to it, well, you certainly need to try its food.
So on a recent night, during my first visit to Old Airport Road Food Centre, a legendary hawker center I'd been hearing about it for years, when I found myself utterly flummoxed by the plethora of choices before me, each one seemingly more delectable and fragrant than the last, I looked around for the longest line.
There it was — in front of Albert Street Prawn Noodle. What sealed my decision? The fact that Albert Street was nowhere nearby …