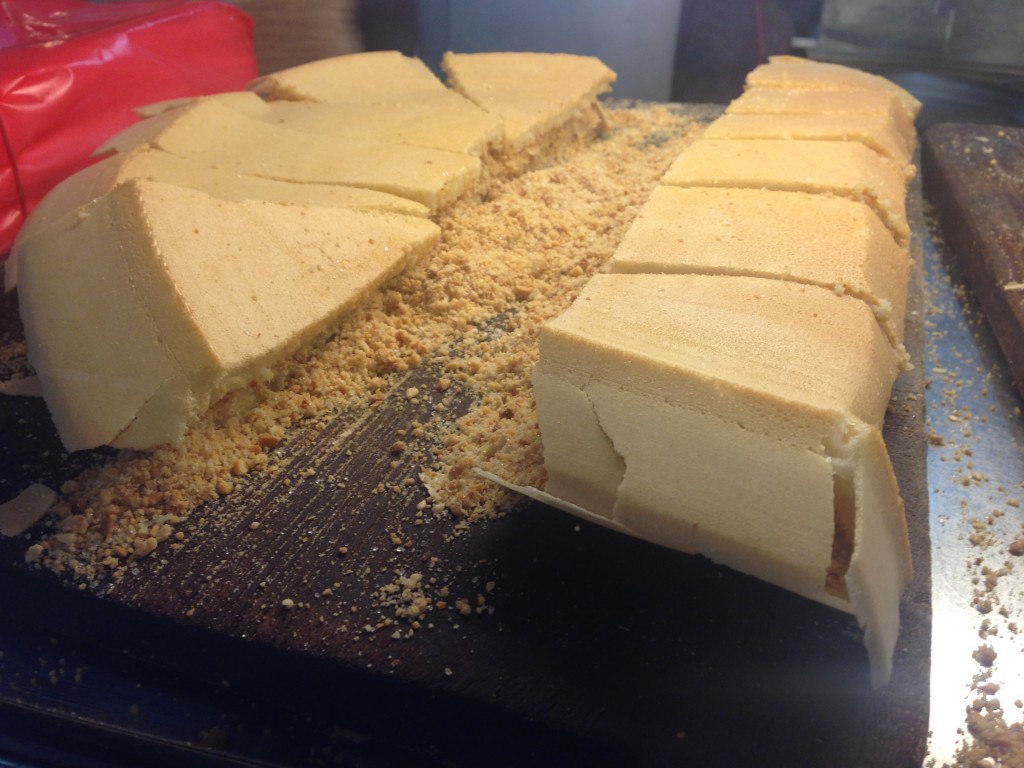 My mother rarely let us have sweets in the house when I was a child — something I have a great appreciation for now. (I realize I have her to thank for my lifelong aversion to soda and overly sugary pastries.)
There was one treat that she shared — rather, showered us with, however: Bee chian kueh.
Magically, this spongey Singaporean pancake — filled with crushed sweet peanuts — would appear in our kitchen, usually following a trip she'd made to the wet market for groceries. It's typically eaten for breakfast, with strong coffee, or as a late morning snack. When done well, the pancake's firm sponginess encased in a crispy crust, combined with the crunchy peanut filling, is just delicious. And if you bite into it while it's still hot, it's simply divine.
I hadn't had this pancake in many years — it's not something I've found in the Chinatown haunts of my adopted home, New York, and when I've visited Singapore, I've tended to focus on crossing off the meals I miss, not snacks I somewhat dimly remember.
In recent years, however, this pancake has started magically appearing in my Singapore kitchen again. One day, my mother took me to a nearby hawker center so I could see why …
If you go to the hawker center and wet market at Block 58 New Upper Changi Road on Singapore's East Coast any morning, you'll usually find a small line outside a little stall in the heart of the food centre.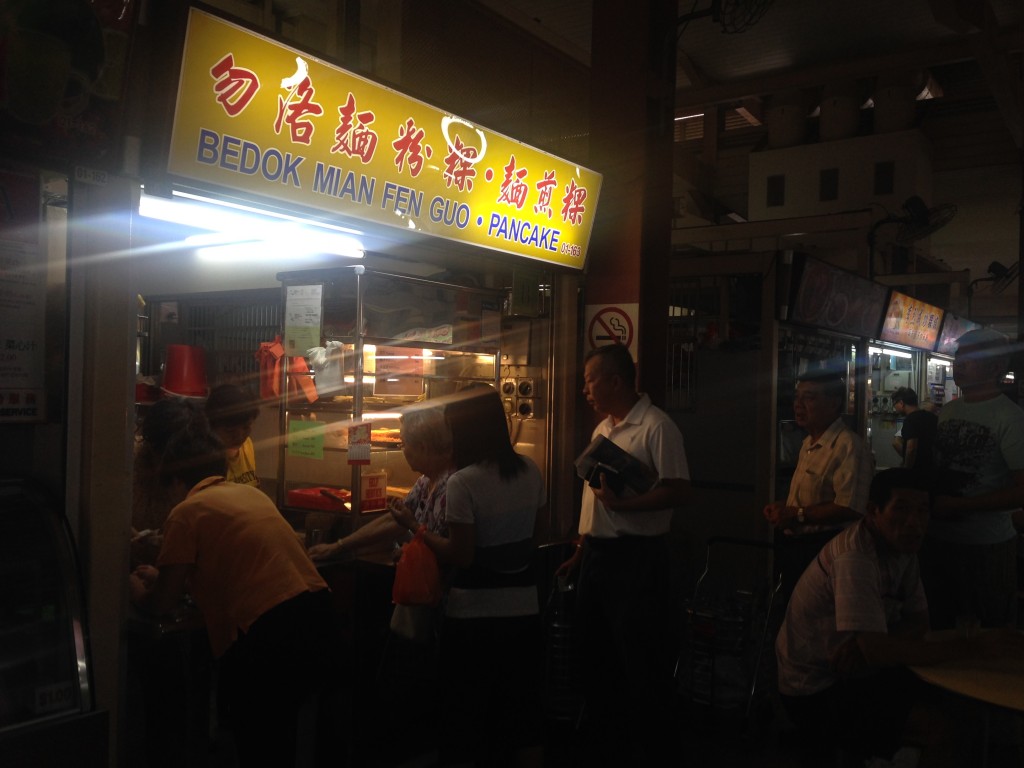 The draw here is two shelves of Chinese pancakes. Besides the traditional peanut version (SGD $0.70; USD $0.55), you can also get ones filled with shredded coconut sweetened with gula melaka (palm sugar) for the same price, red bean (SGD $0.60; USD $0.48) and cheese (SGD $0.90; USD $0.72).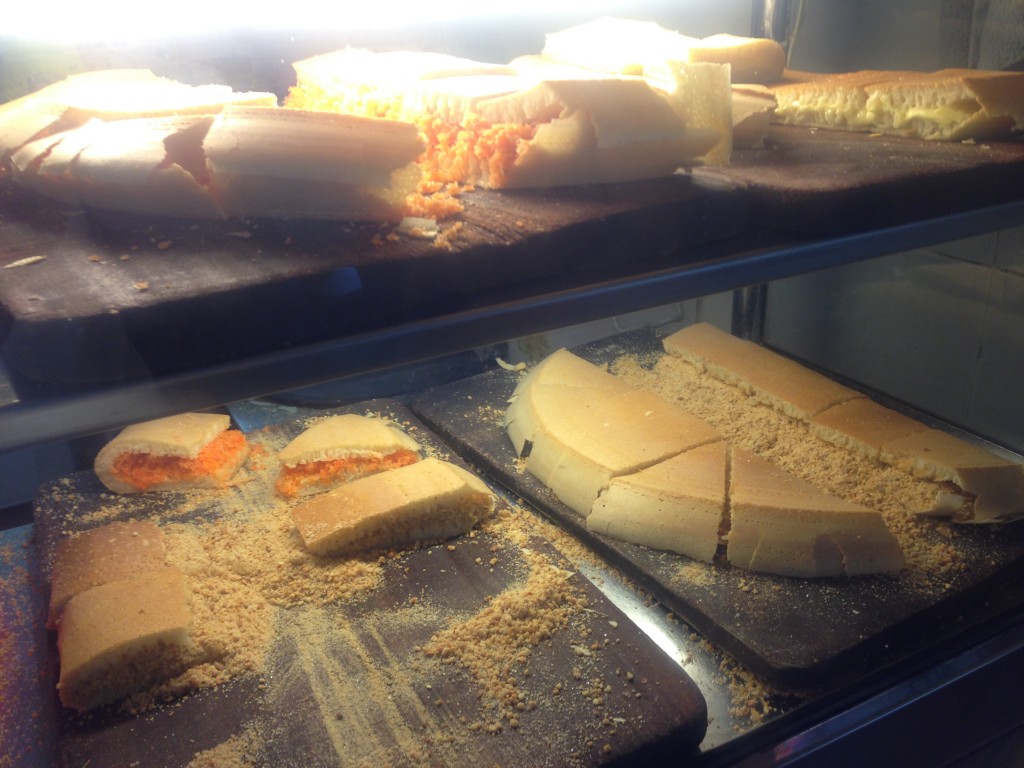 I've never been a big fan of the red bean version myself, but the coconut one, I adore — and this stall really packs it into their pancakes.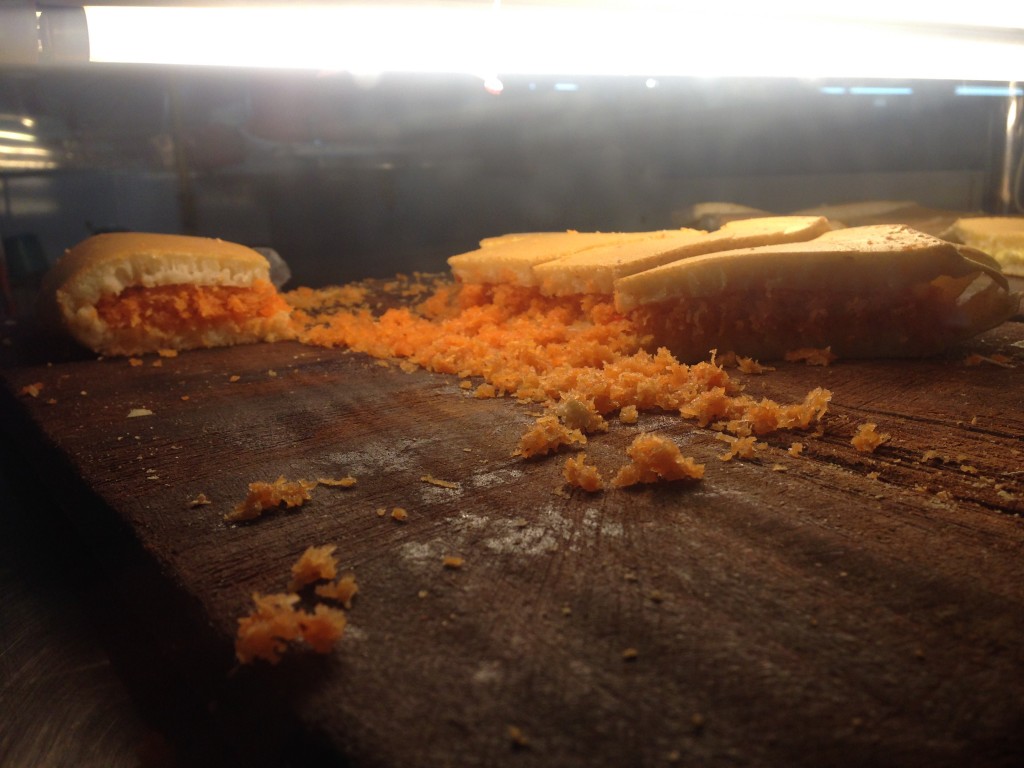 But these days — blame my new Western predilections, if you will — my favorite is the cheese version, which particularly appeals to me because it's not too sweet and has a touch of salty savoriness that's a lovely juxtaposition with the lightly sweet pancake casing.
(Also, who can resist hot oozy melting cheese in any confection?)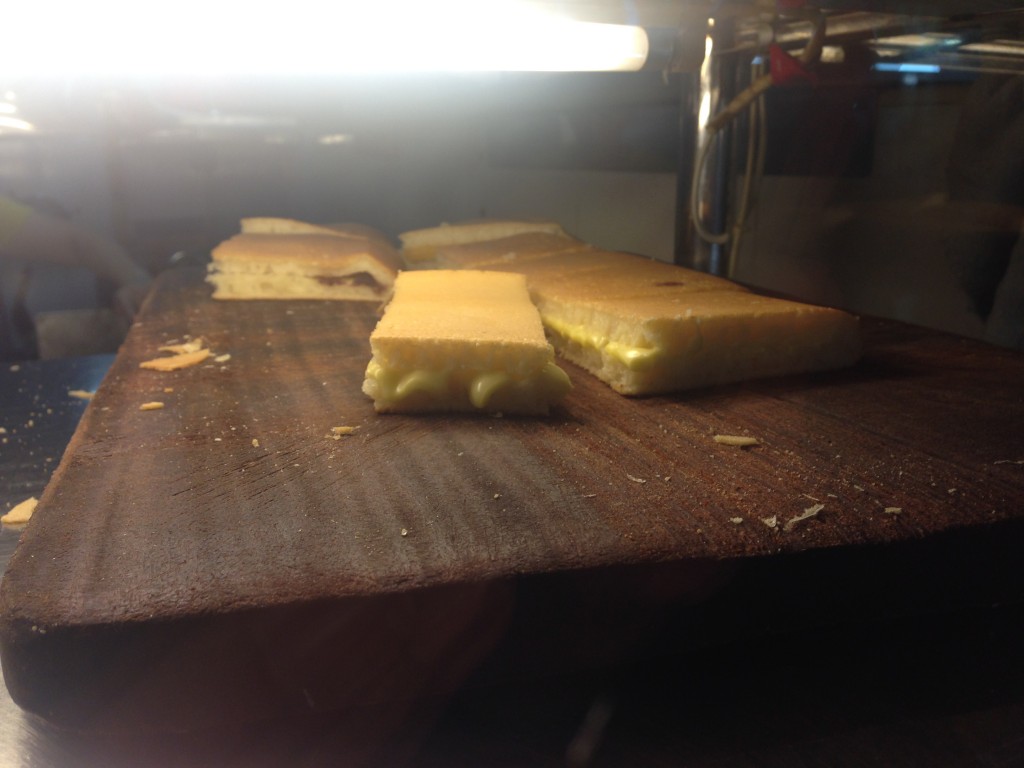 When my mother showed me Bedok Mian Fen Guo, I assumed this was just like any other Chinese pancake hawker in the country. (There's usually one in every market.)
But a little search showed that it's actually somewhat recognized. The Straits Times — the national newspaper of Singapore — ran a rave on it in 2013, in fact.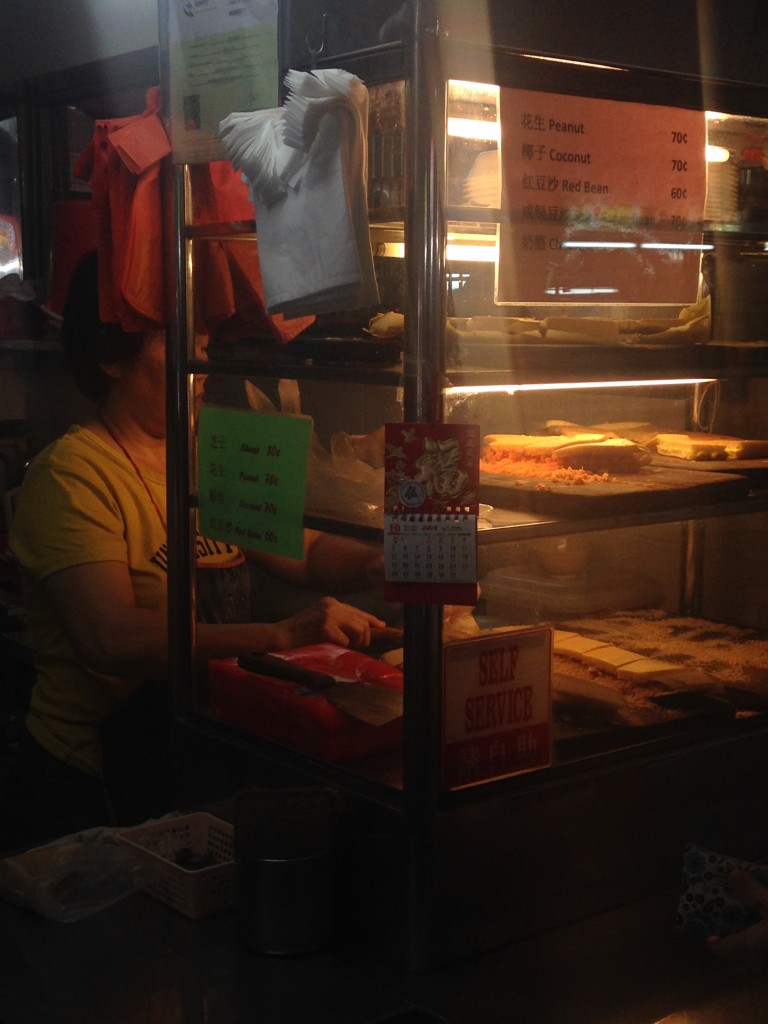 So, there you have it. If you find yourself on Singapore's East Coast some morning and are craving something sweet, you now know where to go.
Bedok Mian Fen Guo, Block 58 New Upper Changi Road, #01-163, Singapore.