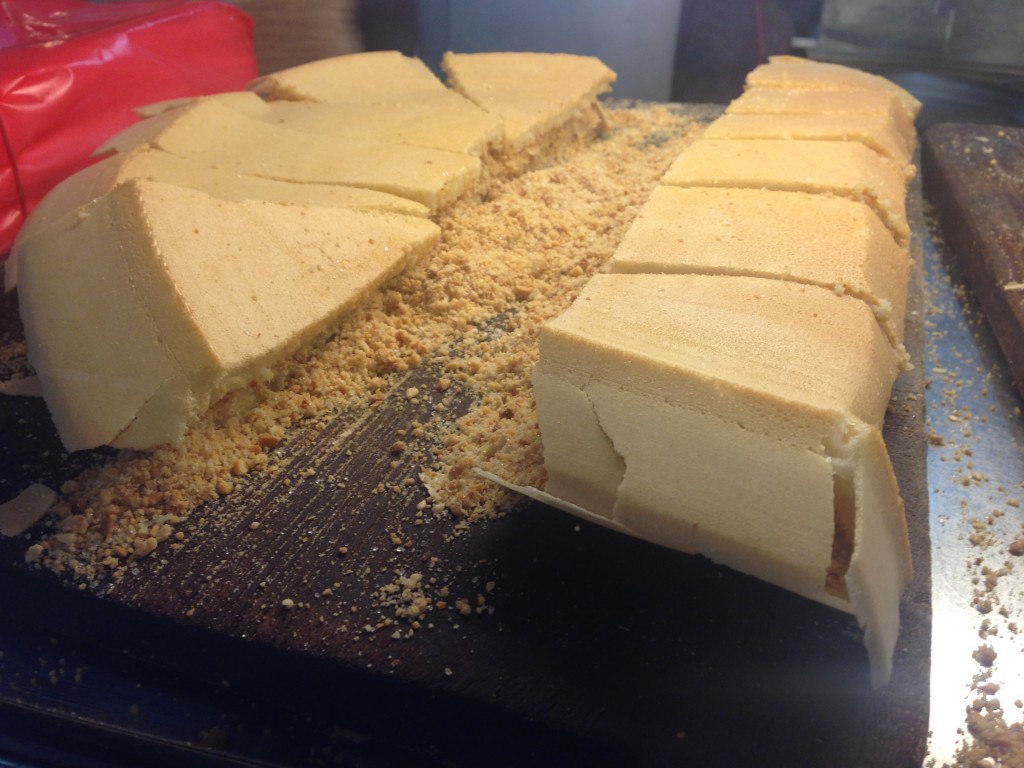 My mother rarely let us have sweets in the house when I was a child — something I have a great appreciation for now. (I realize I have her to thank for my lifelong aversion to soda and overly sugary pastries.)
There was one treat that she shared — rather, showered us with, however: Bee chian kueh.
Magically, this spongey Singaporean pancake — filled with crushed sweet peanuts — would appear in our kitchen, usually following a trip she'd made to the wet market for groceries. It's typically eaten for breakfast, with strong coffee, or as a late morning snack. When done well, the pancake's firm sponginess encased in a crispy crust, combined with the crunchy peanut filling, is just delicious. And if you bite into it while it's still hot, it's simply divine.
I hadn't had this pancake in many years — it's not something I've found in the Chinatown haunts of my adopted home, New York, and when I've visited Singapore, I've tended to focus on crossing off the meals I miss, not snacks I somewhat dimly remember.
In recent years, however, this pancake has started magically appearing in my Singapore kitchen again. One day, my mother took me to a nearby hawker center so I could see why …