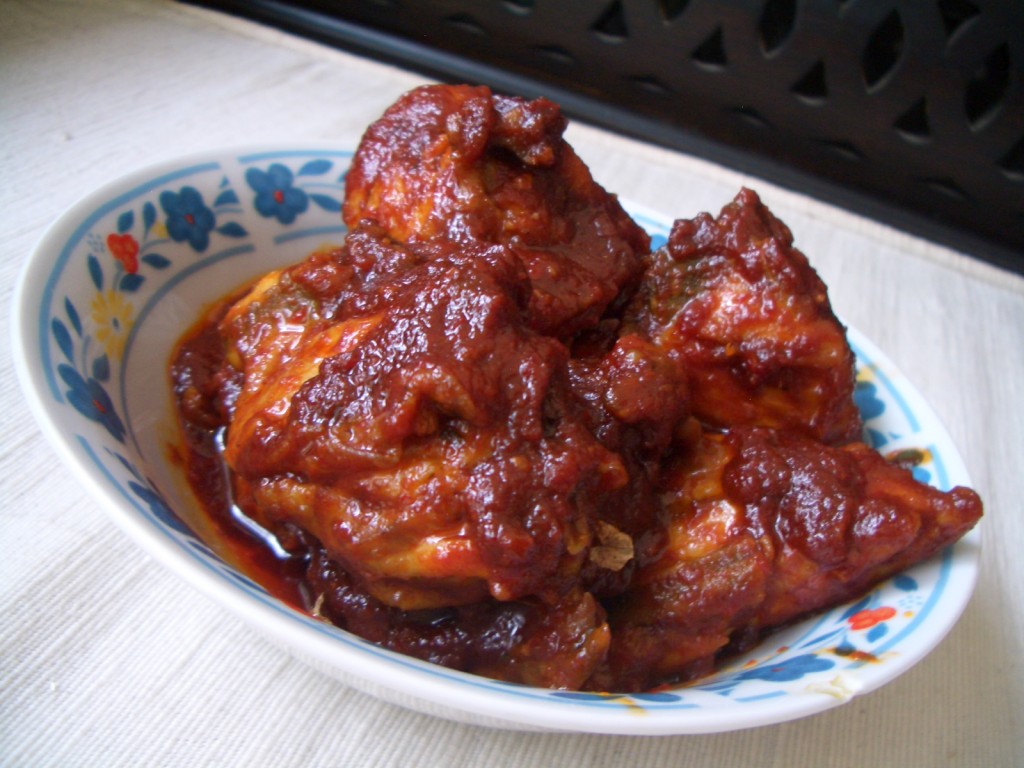 In many ways, the holiday season in Singapore is not unlike that of many other cities.
Forests of tinseled trees and explosions of twinkling lights take over malls and shopping streets; there is an unceasing assault of cheeseball tunes wishing you a Holly jolly Christmas. And tables everywhere are packed with glistening hams, turkeys or perhaps, a big plump goose.
This being Singapore though, my family often likes to include a local favorite or two at a Christmas meal — which is how we sometimes find ourselves chasing a plate of hearty roast beef with something curried. So when my sweet Let's Lunch friend Lisa at Monday Morning Cooking Club suggested sharing a non-traditional holiday dish for our monthly virtual lunch date, I started craving something spicy.
One of my favorites? Malay ayam masak merah, a dish of fried chicken doused in a complex tomato-based gravy that's both fiery and sweet …