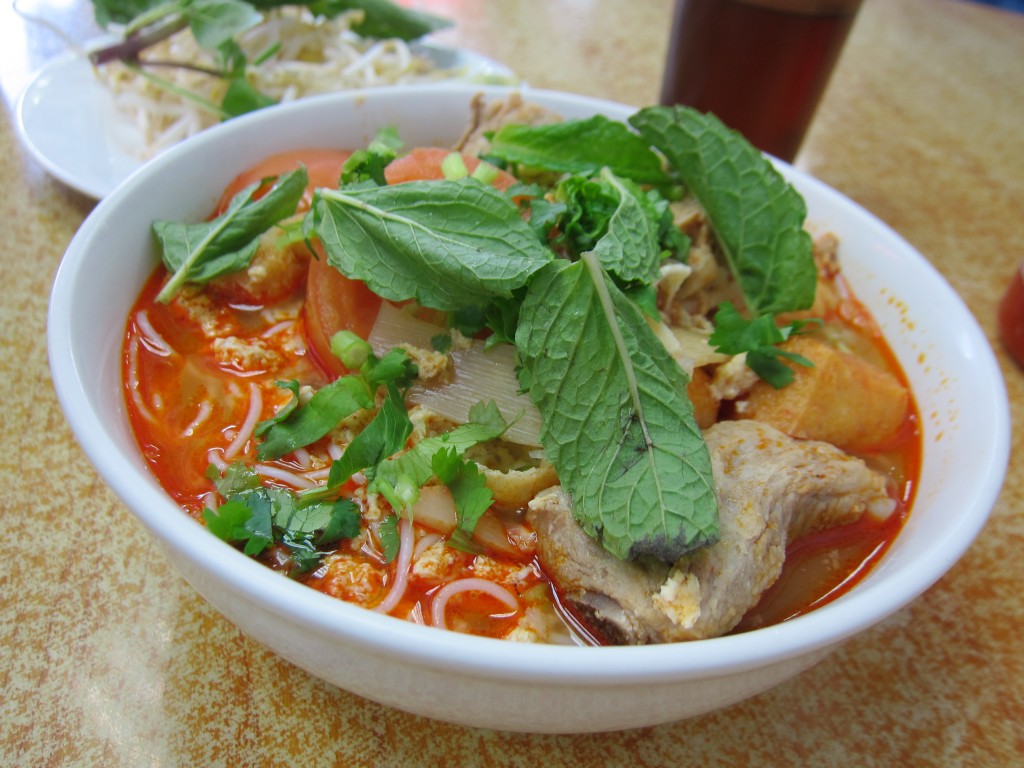 The Ex and I have been on a bit of a quest recently. After a Thrillist list of "10 Best Pho Spots in NYC" by the lovely Patty Lee caught my eye a few months ago, we decided hey, why not check them all out?
My immense love for pho (Vietnamese beef noodle soup) is well-documented on this blog — not just places in New York, but also Edinburgh, Berlin and even Wichita, Kansas.
In New York, however, I've found myself going to the same place over and over recently — the always reliable Xe Lua in Manhattan's Chinatown, a little place that Chef Simpson (of Cafe Asean) introduced to me and one that I absolutely love. (The pho broth there is intensely aromatic and meaty — very satisfying.) So when this list presented itself, we said, let's try them all!
With a big blizzard about to hit our fair city, a bowl of hot Vietnamese soup seemed just about right. So off we went, on the trail of Thanh Da, in the sprawling Chinatown in Sunset Park, New York …