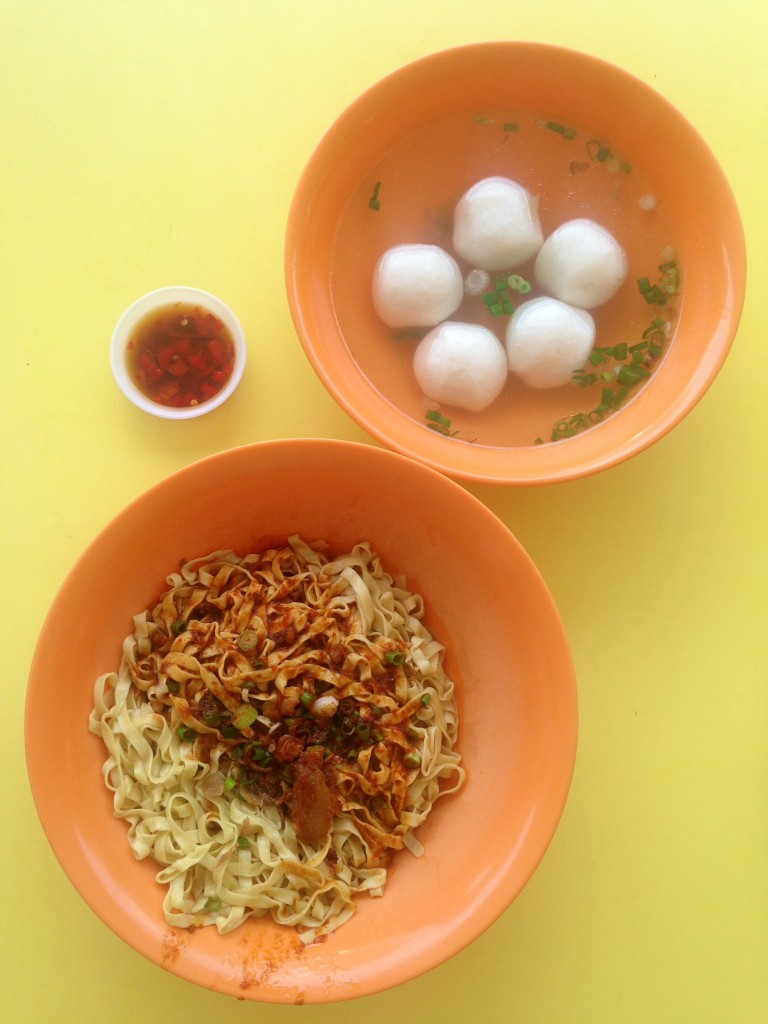 Sunday afternoon at Meiling Market in Singapore and the hawker center is bustling. Amid the hubbub and the action-packed food stalls, there is an alluring energy: The place is simply brimming with possibilities for the brunch ahead of us.
There's the shredded chicken noodle shop round the corner, or perhaps a spot of hearty duck rice. I'm sometimes at a loss when I come here — it's not a market I know well (yet) and my first response is often bewilderment. I can't decide because I simply want to eat everything.
Well, the sampling of every dish here could possibly be accomplished, but that's got to start somewhere. Today, my father has a few wise words: Go to the fishball noodle stall with the long queue, he says. It's very good.
And so, I do …