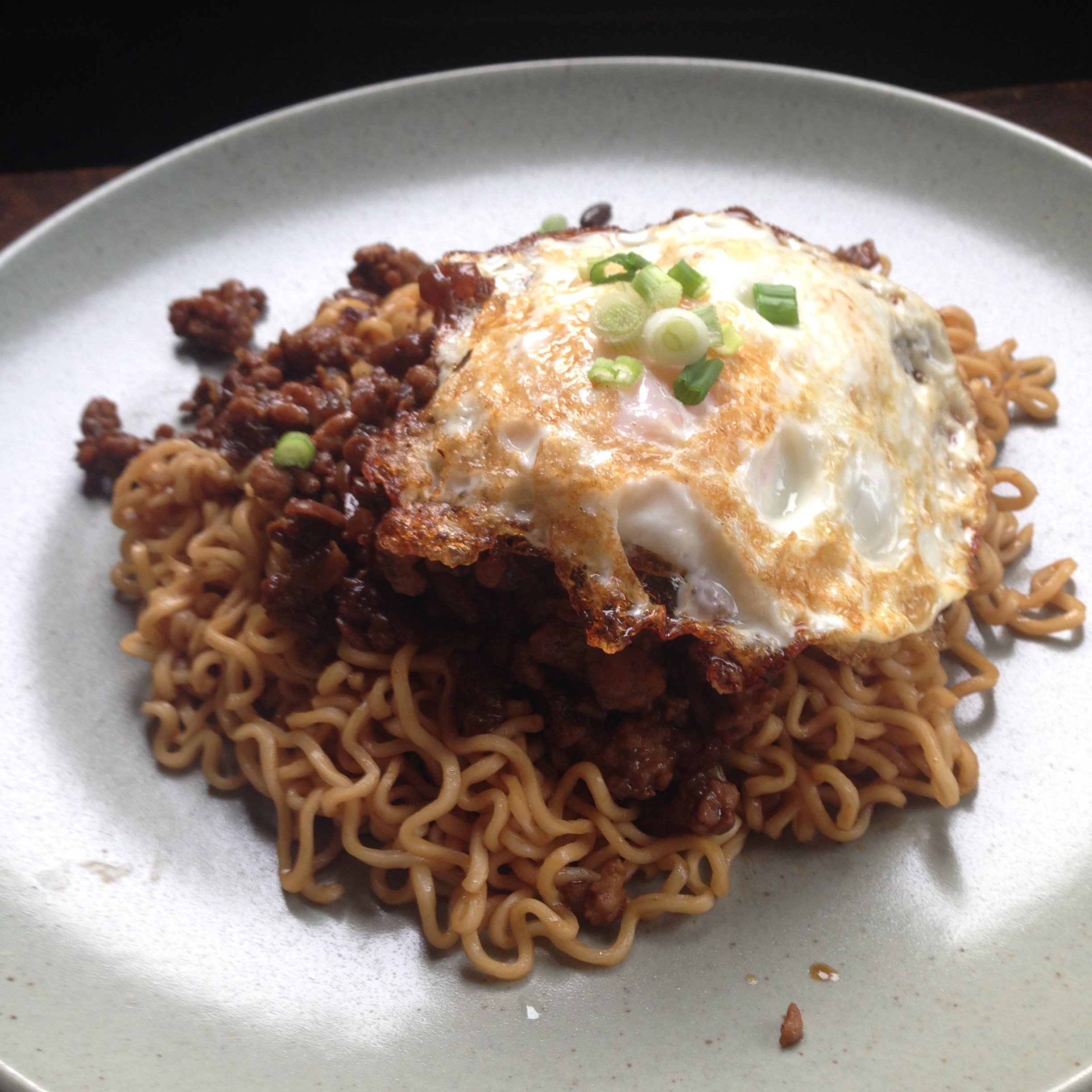 In the twenty years that I've lived in the U.S., whenever I mention I'm from Singapore, all too often I'll hear one of the following words: Caning. Fines. Chewing gum.
It's always frustrated me that Americans tend to think of my native country as this sterile, boring place with strict rules where no adventures happen. Anyone who's ever been so Singapore, of course, knows that this isn't true — we have a seamy, dark side just like any other country!
So I was especially thrilled to have the opportunity to put together "Singapore Noir," an anthology of dark fiction set in this little city-state perched on an island near the equator.
The book, which launched in the U.S. this month, has run me ragged so far, taking me from New York to Washington, D.C., to far-flung Los Angeles and San Francisco. (Chicago, Las Vegas, Minneapolis, Miami and New York are still up — swing by a book signing if you're in one of those cities!)
So when the intrepid Let's Lunch crew settled on a Noir-themed lunch this month to toast the book, a certain Singaporean comfort food immediately came to mind: Dark sauce pork noodles …
Now, this dish isn't something you'll find on restaurant menus or on fancy dinner tables — it's just a little something I whip together whenever I find myself missing home.
Singapore, as you may know from travel stories I've written as well as my first book, "A Tiger in the Kitchen," is a hotbed of terrific eats. And many of the best places to eat only truly come alive at night — some in Singapore's various red-light districts.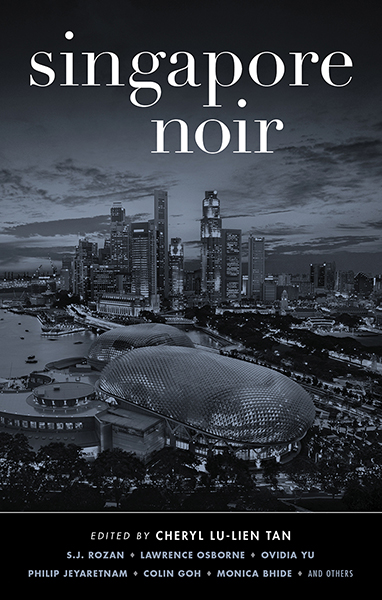 The U.S. cover of "Singapore Noir" shows the country's skyline in all its glossy dark glory. The cover of the Singapore edition, however, goes down and a little dirty, complete with a dead body and "O$P$," which loan sharks would paint on your front door if they wanted you to cough up cash. (It stands for "Owe money, pay money.")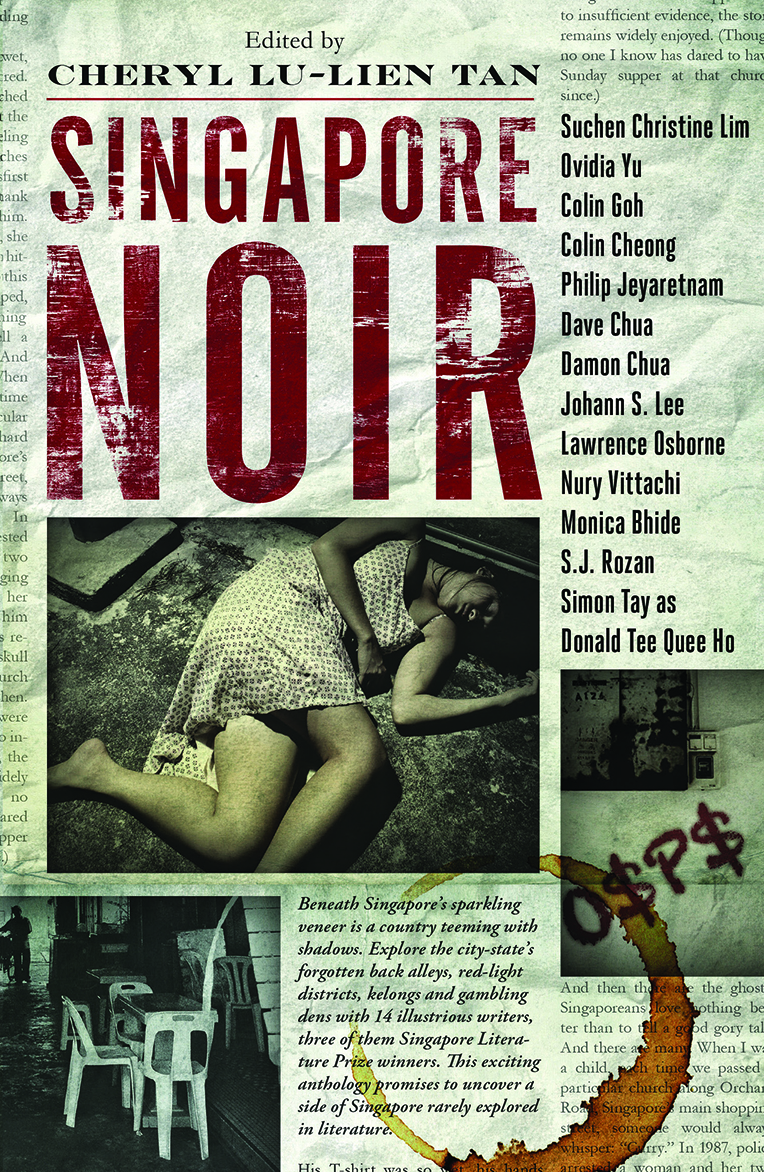 There's nothing sinister or scary about my dark sauce pork noodles, however — the only thing "noir" about it is the dark soy sauce, black, thick and sweet, that flavors the pork. It's super easy to make — just fry up minced garlic and shallots, with some preserved radishes, add generous dashes of white pepper, drizzle dark sauce all over that and then toss in minced pork that you've marinated for a bit in soy sauce, white pepper and a dash of fish sauce, if you desire.
Once that's stirred together, broken up and cooked through, just ladle it on top of a mound of thin egg noodles that you've tossed in a little dark sauce, sesame oil, soy sauce, white pepper and sambal and you're ready to go. (I often add a fried egg on top — the taste of runny yolk threaded through the pork and noodles steps things up a giant notch.)
Sinfully good stuff, I tell you.
~~~
Don't forget to check out other Let's Lunchers' Noir-inspired dishes below! And if you'd like to join Let's Lunch, go to Twitter and post a message with the hashtag #Letslunch — or, post a comment below.
Anne Marie's Grifters' Grinder at Sandwich Surprise!
Betty Ann's Devil's Vegetable Vinegar Stew at Asian In America
Linda's Black and White Ice-Cream at Free Range Cookies
Linda's Kimchi Fried Rice at Spicebox Travels
Lisa's Pinot Noir Mulled Wine at Monday Morning Cooking Club
Margaret's Black Fried Rice at Tea and Scones
~~~
Dark Sauce Pork Noodles
Ingredients:
1 lb. ground pork
Sesame oil
White pepper
Soy sauce
Dark soy sauce (I prefer Tiger brand, if you can find it.)
Several tablespoons minced chye poh (preserved radish — you can buy this in Asian groceries, often in the Thai section)
Fish sauce (optional)
4 to 5 cloves of garlic, minced
Chinese-style egg noodles
1 medium onion, minced
Sambal chili
Fried egg (optional)
Minced scallions for garnish (optional)
Directions:
Marinate pork in soy sauce, a dash of sesame oil, a few generous dashes of white pepper, dark soy sauce and a splash of fish sauce, if using, for at least an hour before cooking.
Heat up a few tablespoons of corn oil with a dash of sesame oil in a wok over a large flame until the oil is smoking. Add garlic and quickly stir-fry for 30 seconds then add chye poh and shallots, mixing well. Add a few dashes of white pepper and drizzle dark soy sauce and a few splashes of regular soy sauce, mixing well.
Fry this mixture until it's fragrant then add the pork in, breaking it up and mixing it well.
While the pork is cooking, cook the noodles in hot water, draining (while saving a cup of the boiling liquid) and rinsing quickly with cold water. Mix the noodles together with sambal, a splash of sesame oil, white pepper, soy sauce and dark sauce and some of the cooking liquid, if the noodles look dry.
Once the pork is cooked, place it atop the noodles, top that with a fried egg and sprinkle scallions over it. Serve immediately.