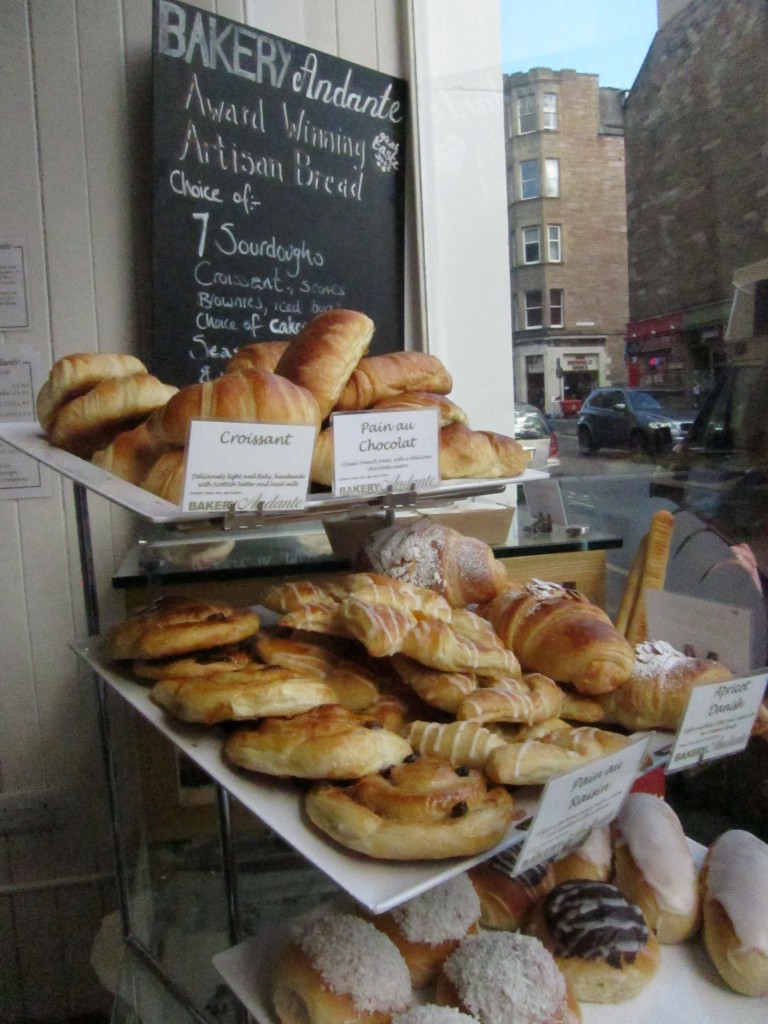 A pilgrimage is in order each Saturday I'm in Edinburgh.
First, a stop for coffee in Morningside (and maybe a bacon roll), then a quick pop-in a few doors down to visit a teeny tiny bakery that's just packed to the brim with buttery treats.
When I first visited Andante Bakery, I wondered what might be so special about it — sure, its pastries and breads always looked fetching, but I've had plenty of fabulous baked goods all over the world.
A little poking around, however, showed that this artisanal bakery set up by a former marketing guy who threw in the towel about six years ago to pursue his passion for baking has some serious cred. It's won all sorts of commendations and was featured on the ITV show "Britain's Best Bakery."
Also, I found the name charming — the bakery's site explains that andante is "a musical expression meaning 'at a slower tempo', which perfectly describes how we think bread should be made."
Aside from all that though, what's truly lovely about this place is, it's simply a delight to visit …
Eating is only part of the charm of going to Bakery Andante. This place is an eye candy smorgasbord, from the baskets bursting with scones and buns in the window …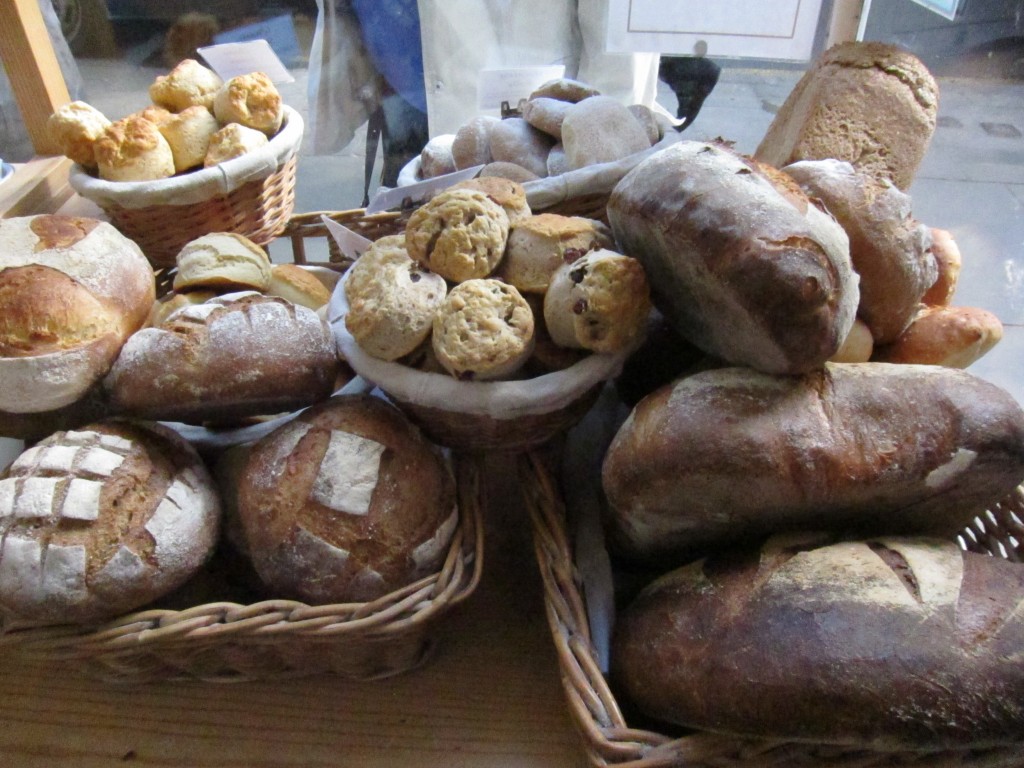 … to the shelves stacked with prettily packaged biscotti and cookies (sorry, biscuits) …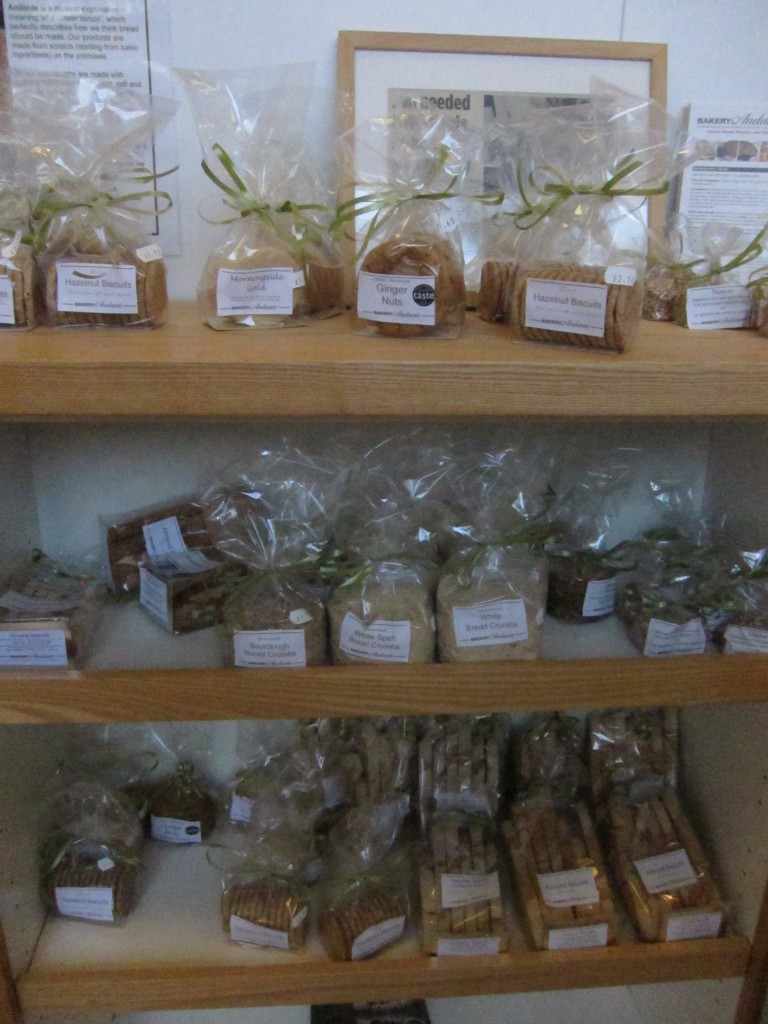 … to even a section of breadcrumbs for the avid home cook.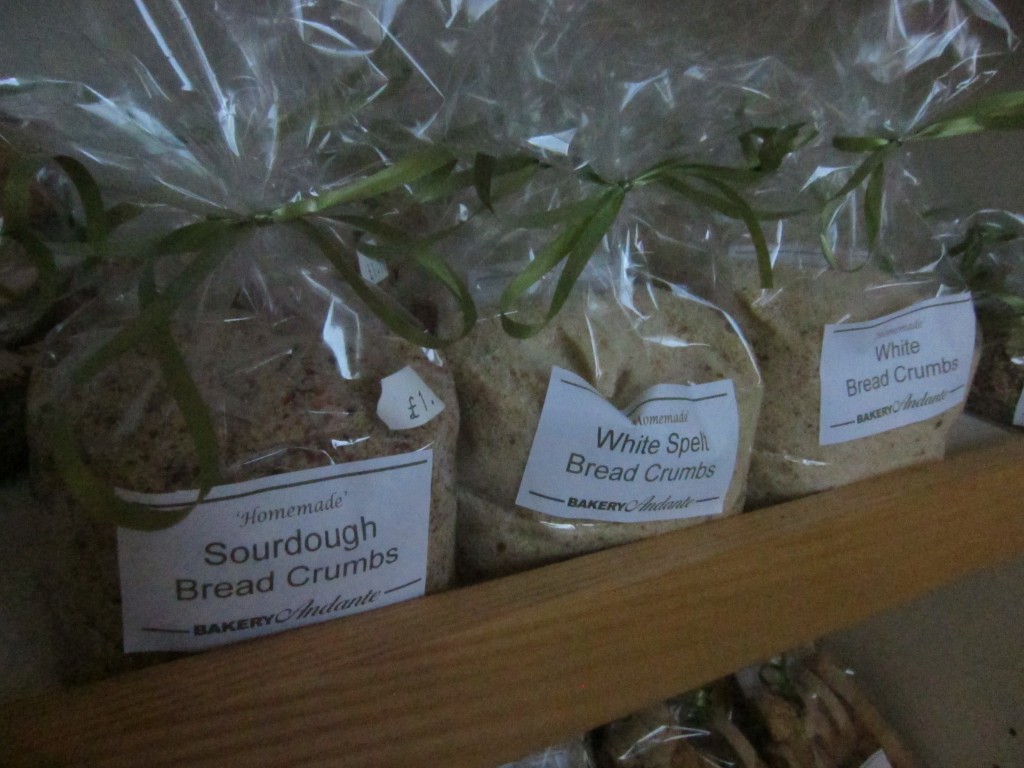 Bread is one of Andante's specialties — the bakery is committed to making loaves from only locally sourced ingredients and without any artificial enhancers or additives.
I've devoured several of its baguettes, which apparently take three days to make so the dough can achieve optimum flavor before baking.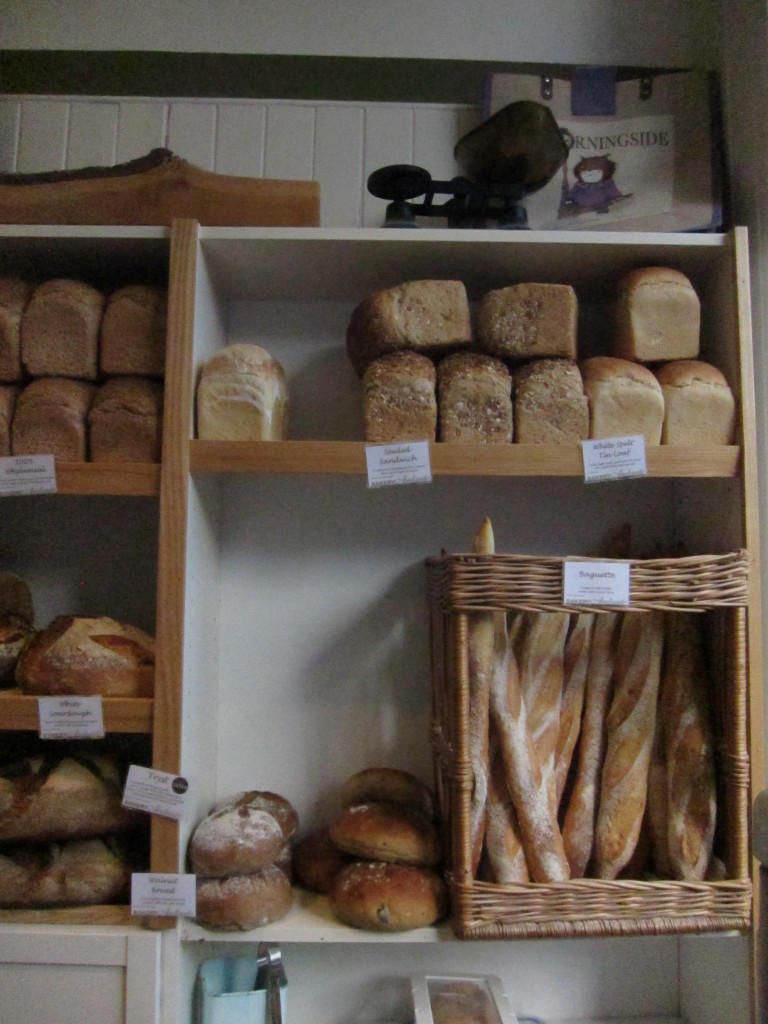 But the Covenanter's Loaf, one of their several sourdoughs, is a big specialty. (It won particular praise on "Britain's Best Bakery.")
Look at how gorgeous it is.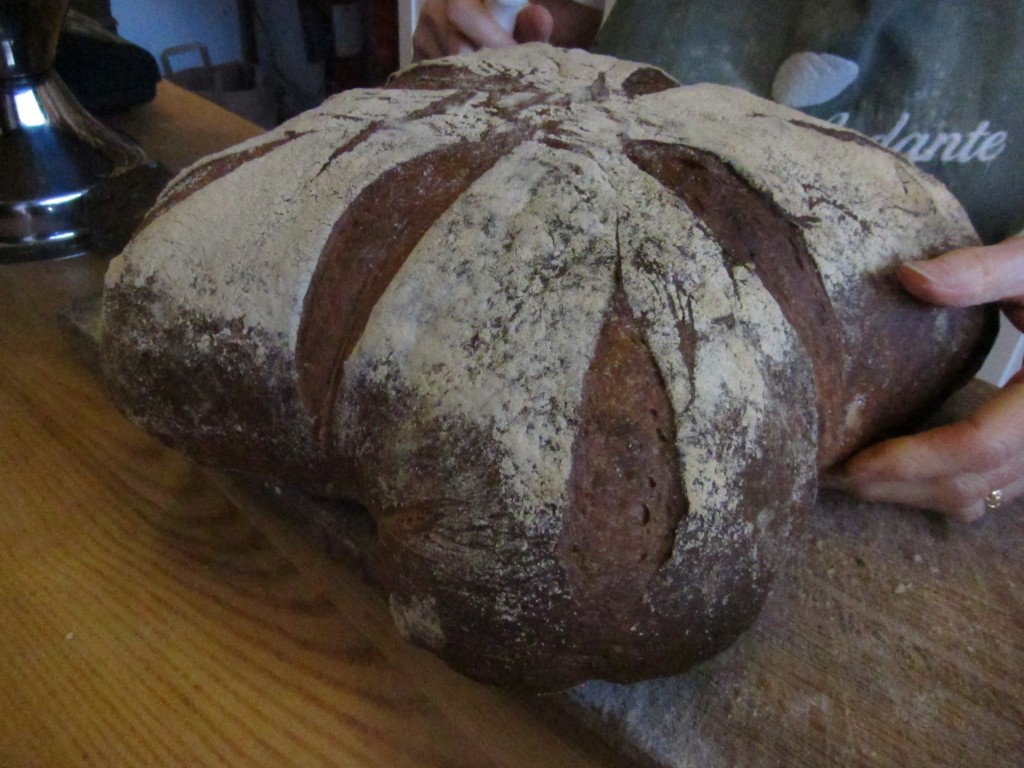 Once you've made your picks, just belly up to the counter and pay up. (That's Jon Wood, the baking enthusiast who opened the shop, back there. If you catch him looking a little free, he's super friendly and open to answering questions. I once had a nice short chat with him about some Cornish pasties he was putting together.)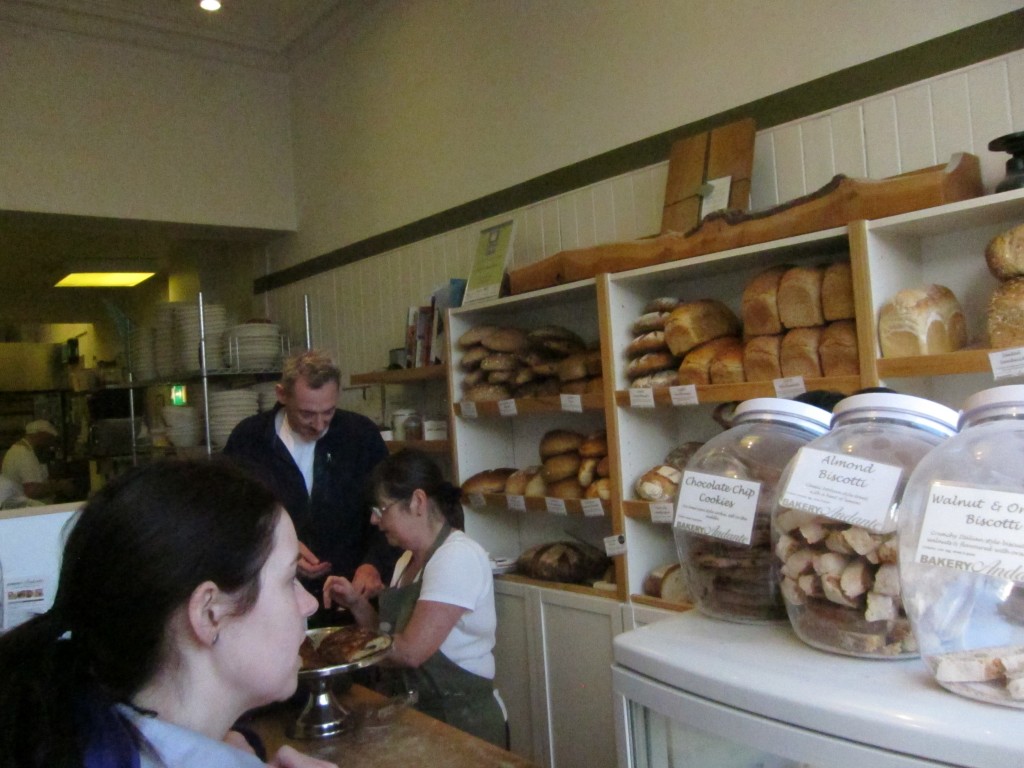 My usual (besides the baguette) is a simple item — an almond croissant.
It's delicious freshly baked and dusted all over with confectioner's sugar, but just as terrific the next morning with a hot cup of tea.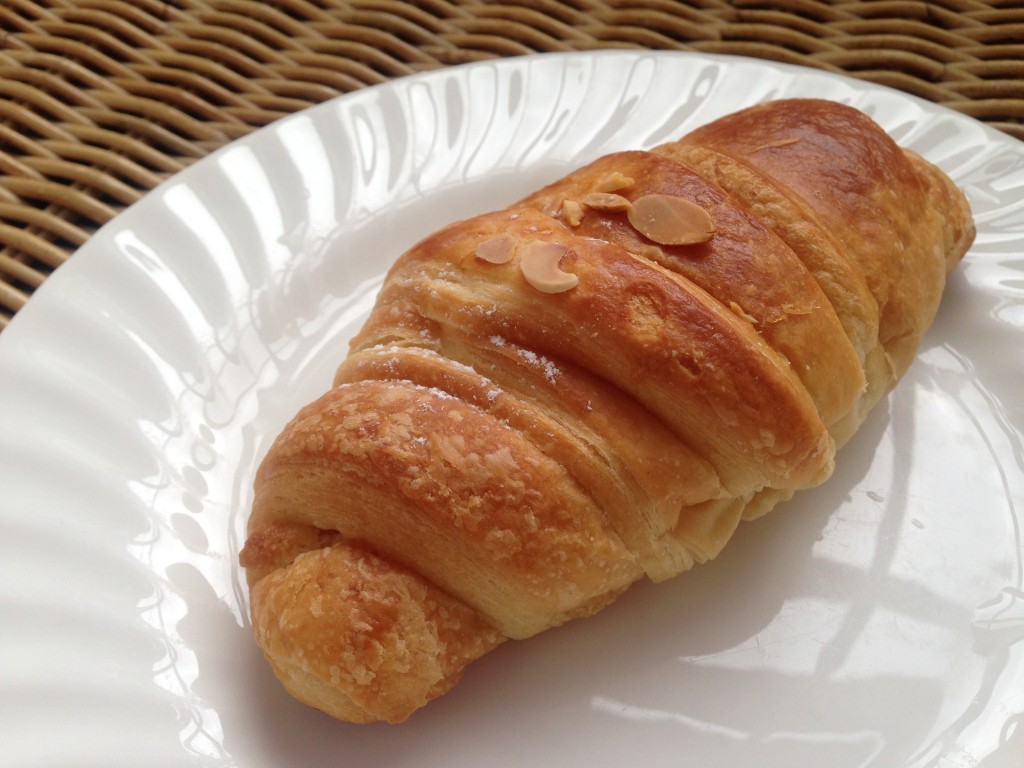 So, trek on over to Andanta if you're ever in the city. All pilgrimages should be this exquisite.
Bakery Andante, 352 Morningside Road, Edinburgh, Midlothian EH10 4QL; +44.0131.447.8473; http://www.bakeryandante.co.uk/