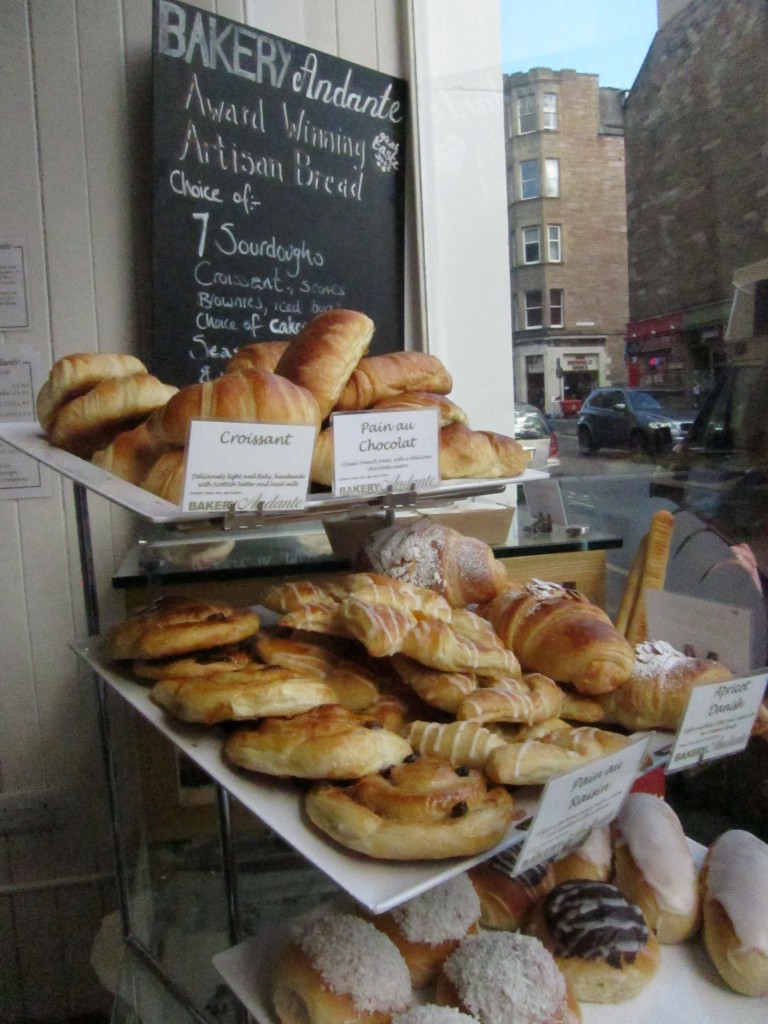 A pilgrimage is in order each Saturday I'm in Edinburgh.
First, a stop for coffee in Morningside (and maybe a bacon roll), then a quick pop-in a few doors down to visit a teeny tiny bakery that's just packed to the brim with buttery treats.
When I first visited Andante Bakery, I wondered what might be so special about it — sure, its pastries and breads always looked fetching, but I've had plenty of fabulous baked goods all over the world.
A little poking around, however, showed that this artisanal bakery set up by a former marketing guy who threw in the towel about six years ago to pursue his passion for baking has some serious cred. It's won all sorts of commendations and was featured on the ITV show "Britain's Best Bakery."
Also, I found the name charming — the bakery's site explains that andante is "a musical expression meaning 'at a slower tempo', which perfectly describes how we think bread should be made."
Aside from all that though, what's truly lovely about this place is, it's simply a delight to visit …