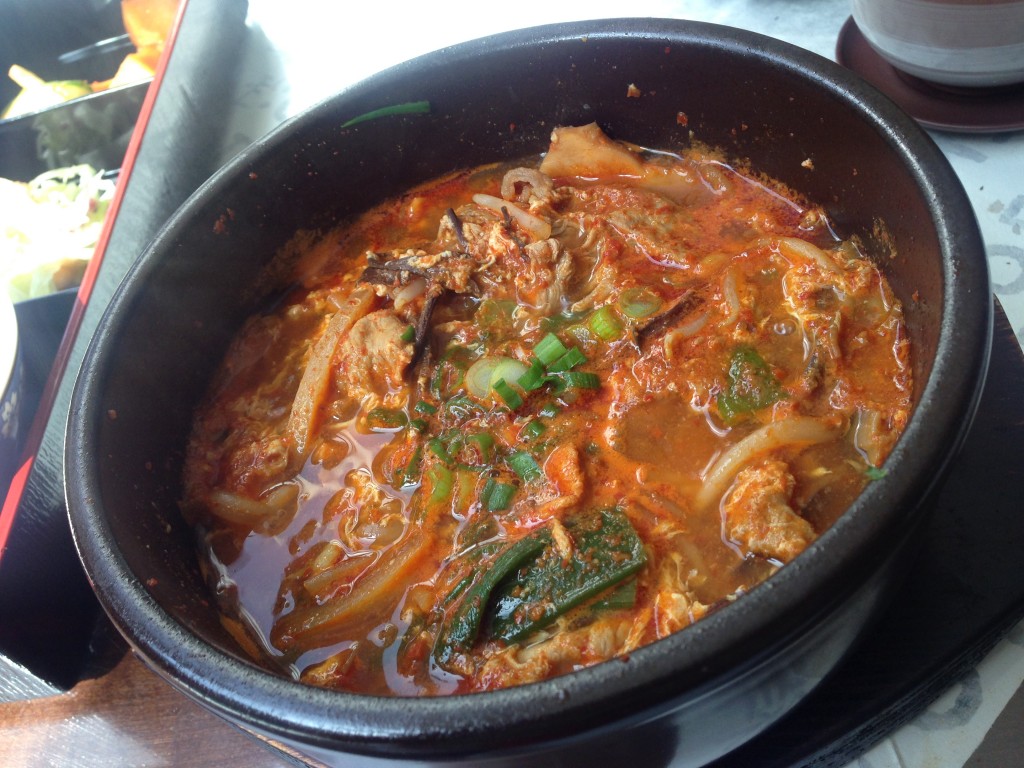 As you've probably gathered from some mutterings on this blog, I've had rather low expectations of the Asian food scene in Edinburgh.
There is one Vietnamese restaurant in town. (Well, two if you count Saigon Saigon, which really is a Chinese restaurant that decided to go with a slightly more exotic name.) And my trusty Edinburgh food gurus over at Asian Cajuns inform me that there's pretty much only one place that serves good ramen in the city.
There is, however, a narrow street right by the University of Edinburgh that is speckled with ethnic food joints. When I mentioned to Lar over at Asian Cajuns that I'd sampled — and adored — the Korean place Kim's Mini Meals along that stretch, she immediately asked, "Did you go to the other Korean place a few doors away? It's good."
Another Korean place? I had to see for myself.
The very next day, I headed straight over to the charming Café Andamiro …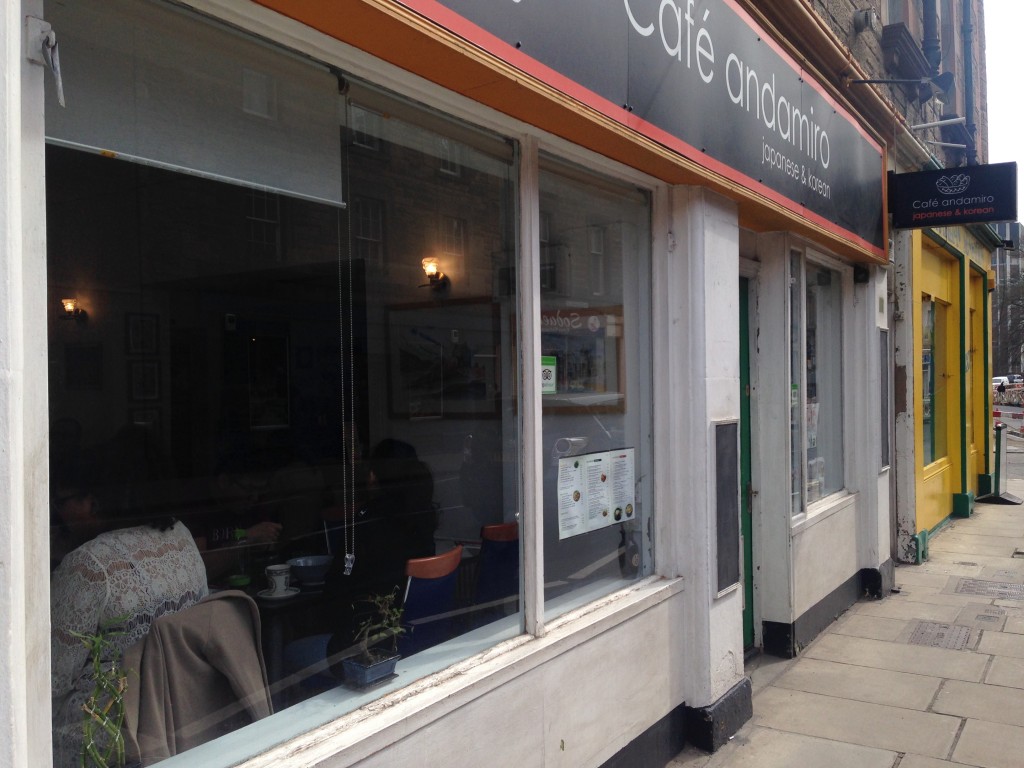 When Lar first mentioned "Café Andamiro" and saw the look on my face, she said, "I know — but trust me, it's Korean."
There's a story there, naturally. The Korean owners of the place apparently are Christian and according to the restaurant's web site, "Andamiro" is "an ancient Korean word which means 'overflow.' It is derived from the miracle story written in the Bible that Jesus Christ fed 5000 people with only five loaves of bread and two fish."
The setting is lovely — the phrase "a clean, well-lighted place" popped into my head the moment I walked in. There are a few Korean decorations on the white walls and the hushed, cozy room is filled with tables arranged in neat rows.
A friendly waitress brought over an impressive drinks menu — a variety of the usual teas (green, breakfast etc.) were listed on one side and the other was packed with Andamiro's own specialty teas made from ingredients such as goji berries, ginger, mooli radish and more.
My mother is an expert Chinese herbalist, so I'm well-acquainted with many of these ingredients — she too, swears by the healing properties of these items. Burdock root, in fact, is a particular favorite of hers. Whenever she hears me sounding even a little under the weather, she runs to the market to pick some up so she can whip up some soup to restore my energy.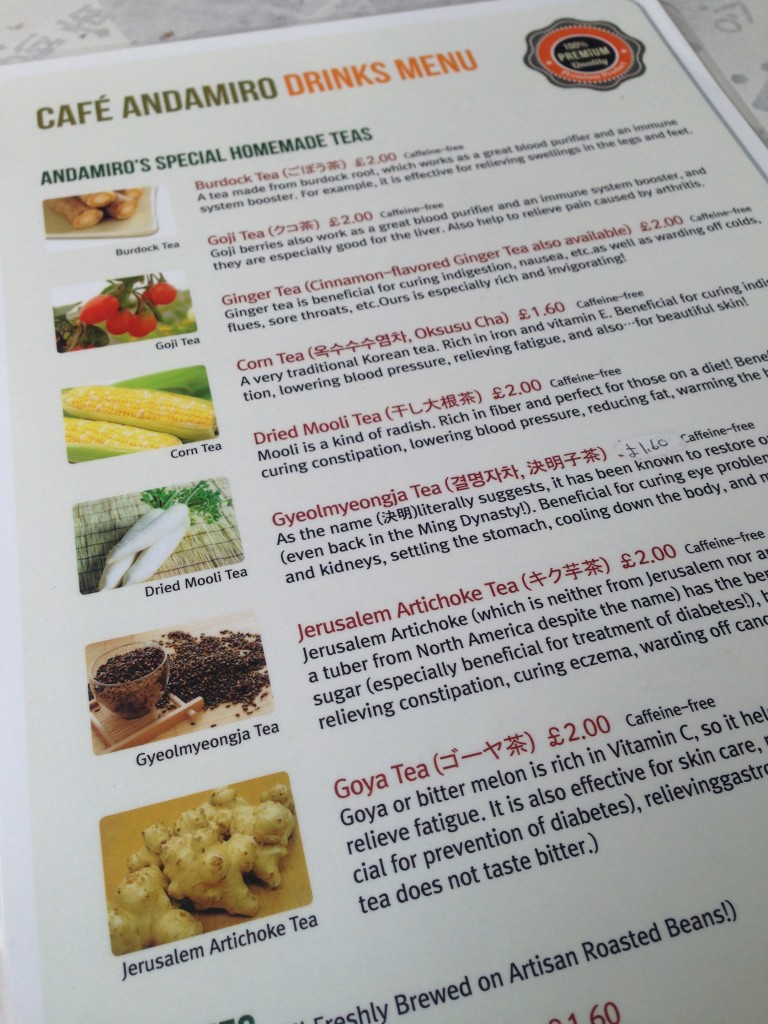 So, with my mother's voice in my head, burdock root tea (£2) it was. And what a lovely tea setting it came in!
The tea itself was light, refreshing, with just a faint earthy nuttiness. I didn't think I needed my blood "purified" as the menu suggested it would accomplish, but it sure was soothing.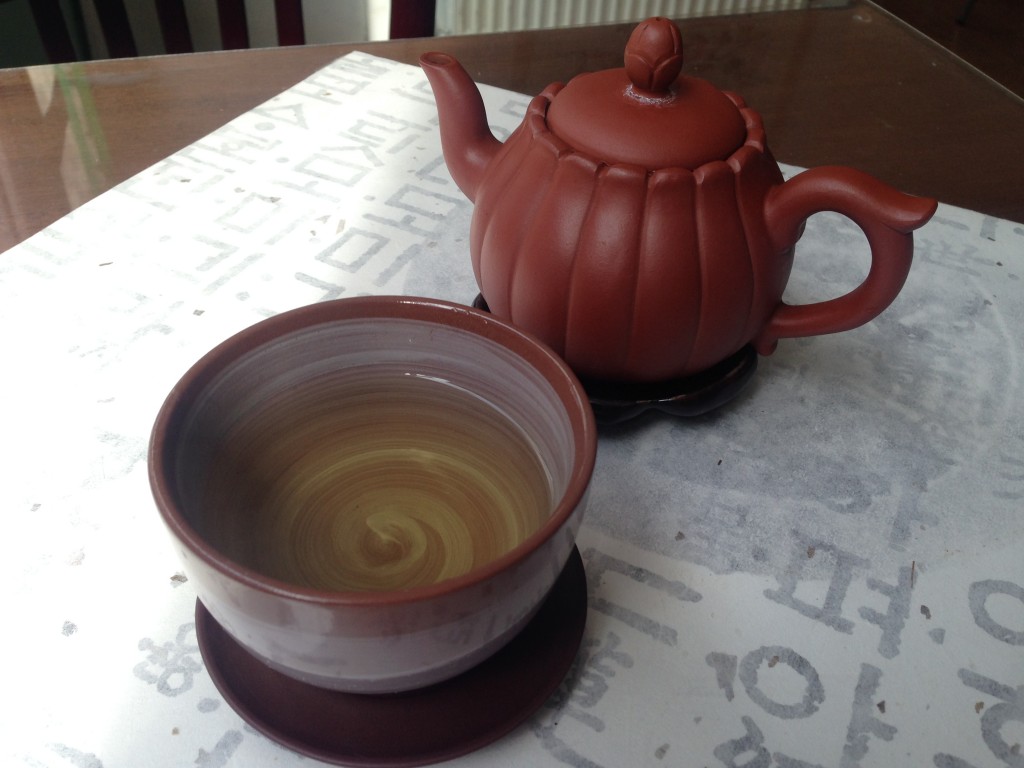 When it came to food, the menu was divided into two sections — Japanese and Korean –each of which didn't have an overwhelming number of items. But given what was on them, this was an impressive variety.
Sure, on the Japanese side, you could order time-wasters like a California roll (£5.99) or chicken teriyaki (£7.99), but you also could get okonomiyaki (Japanese pancake; £5.99), yakisoba (£6.99) or, my favorite, pork katsu curry (£8.99). And the Korean section was filled with hearty kimchi stew (£8.99), bulgogi (£8.99), Korean fried chicken (£6.99) and more.
One item caught my eye, however — yukgaejang (£7.99), a super spicy beef and vegetable stew that is just about my favorite Korean dish.
Because of the complex blend of multiple flavors in this soup, it's incredibly hard to pull off well. I've had disappointing versions of it all over New York City, even at some of the best Korean restaurants there. And despite some coaching from my Korean ex-mother-in-law, who makes an excellent yukgaejang, I've never been able to make a good version in my own kitchen.
It is, in some ways, my food Holy Grail.
I felt it might be risky ordering such a tricky dish in a city so bereft of good Asian food. But just seeing yukgaejang on the menu had inspired a big hankering so I thought hey, why not?
Even before the bowl (pictured up top) landed on my table, I knew it was going to be stellar. I could not only smell it but also hear the sizzling from a few feet away. If you watch this video, I think you'll understand.
The flavors were spot on — just the right amount each of heat from fiery Korean pepper flakes and paste, beefy meatiness, earthiness from mushrooms and bracken fern, sweetness from scrambled eggs, onions and green onions, plus a nice sharp garlicky bite. It was, in short, one of the best yukgaejangs I've ever tasted. And believe me, I've tasted many.
The soup came with rice and a few little banchan (Korean appetizers), which were nicely done but went largely neglected.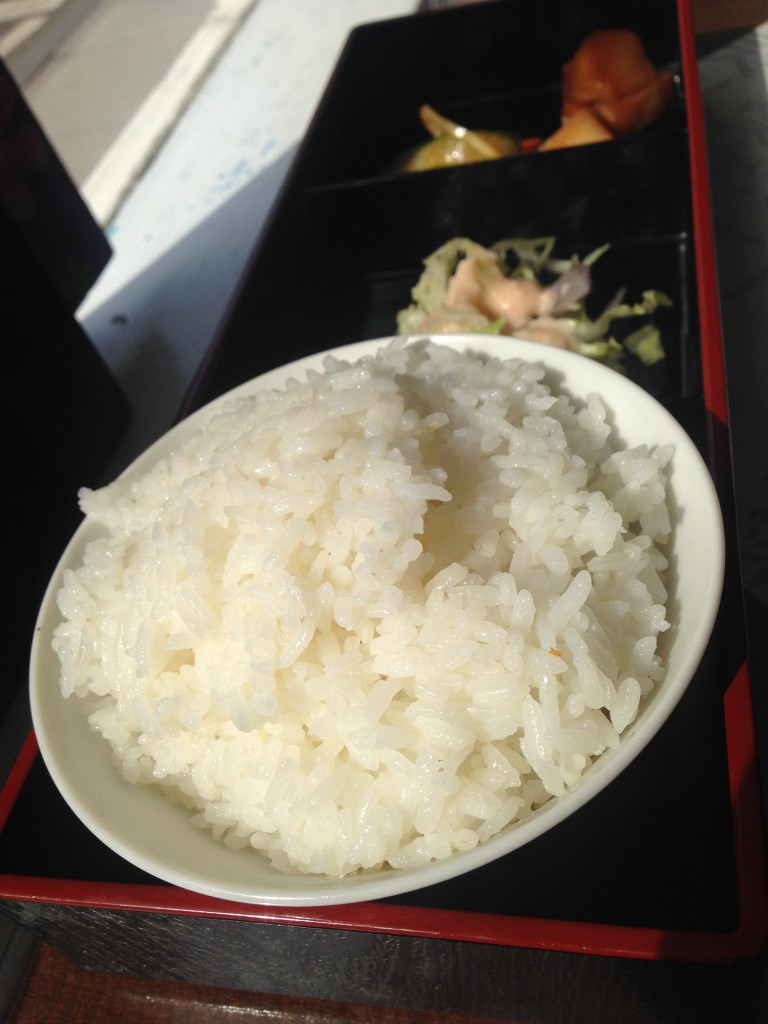 After every drop and morsel had disappeared from my bowl, I contemplated ordering another. Sadly, I didn't think I had it in me to polish off a second.
In fact, I didn't have room for any of these pretty cakes I'd ogled on my way in, even though I adore yuzu in any dessert.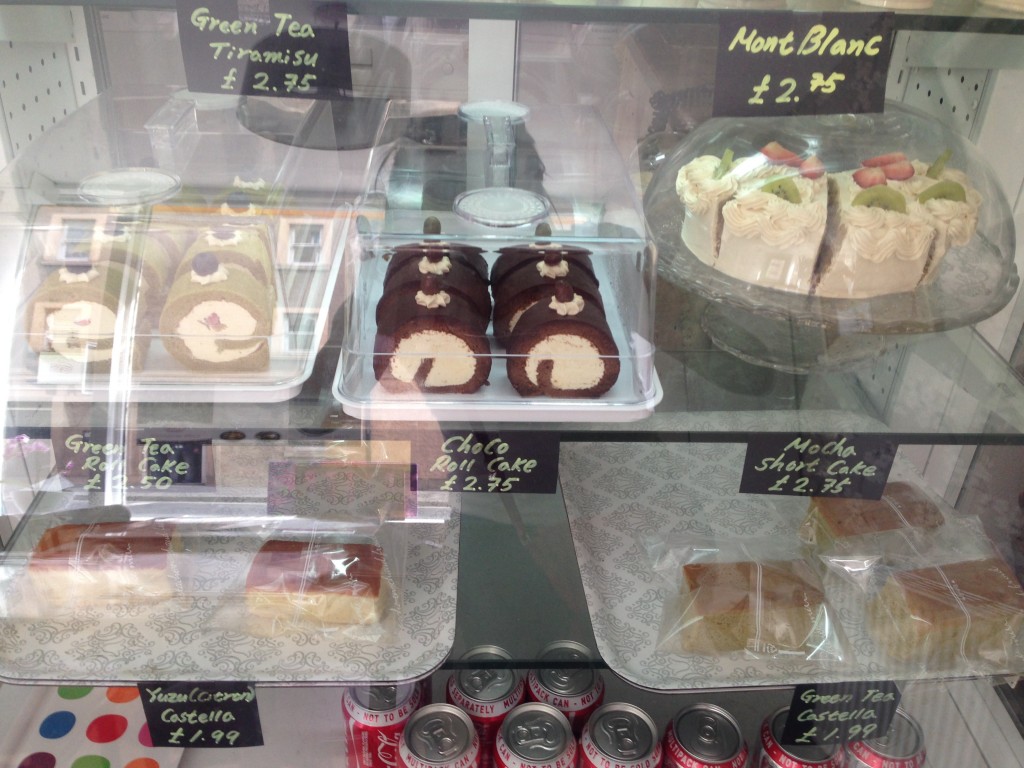 My lunch had been so perfect though that I instantly vowed to be back.
Edinburgh, I realize now that may have under-estimated you. Hats off, my friend. Hats off.
Café Andamiro, 113 Buccleuch Street, Edinburgh EH8 9NG; +44.0131.667.0048; http://www.cafe-andamiro.co.uk/