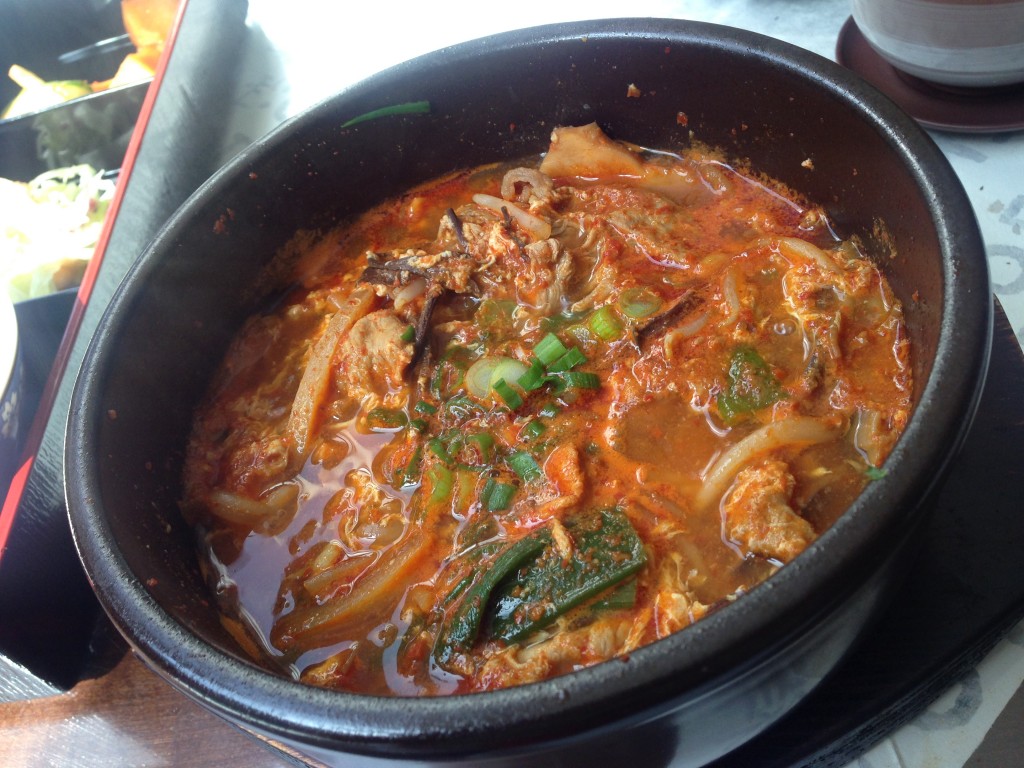 As you've probably gathered from some mutterings on this blog, I've had rather low expectations of the Asian food scene in Edinburgh.
There is one Vietnamese restaurant in town. (Well, two if you count Saigon Saigon, which really is a Chinese restaurant that decided to go with a slightly more exotic name.) And my trusty Edinburgh food gurus over at Asian Cajuns inform me that there's pretty much only one place that serves good ramen in the city.
There is, however, a narrow street right by the University of Edinburgh that is speckled with ethnic food joints. When I mentioned to Lar over at Asian Cajuns that I'd sampled — and adored — the Korean place Kim's Mini Meals along that stretch, she immediately asked, "Did you go to the other Korean place a few doors away? It's good."
Another Korean place? I had to see for myself.
The very next day, I headed straight over to the charming Café Andamiro …