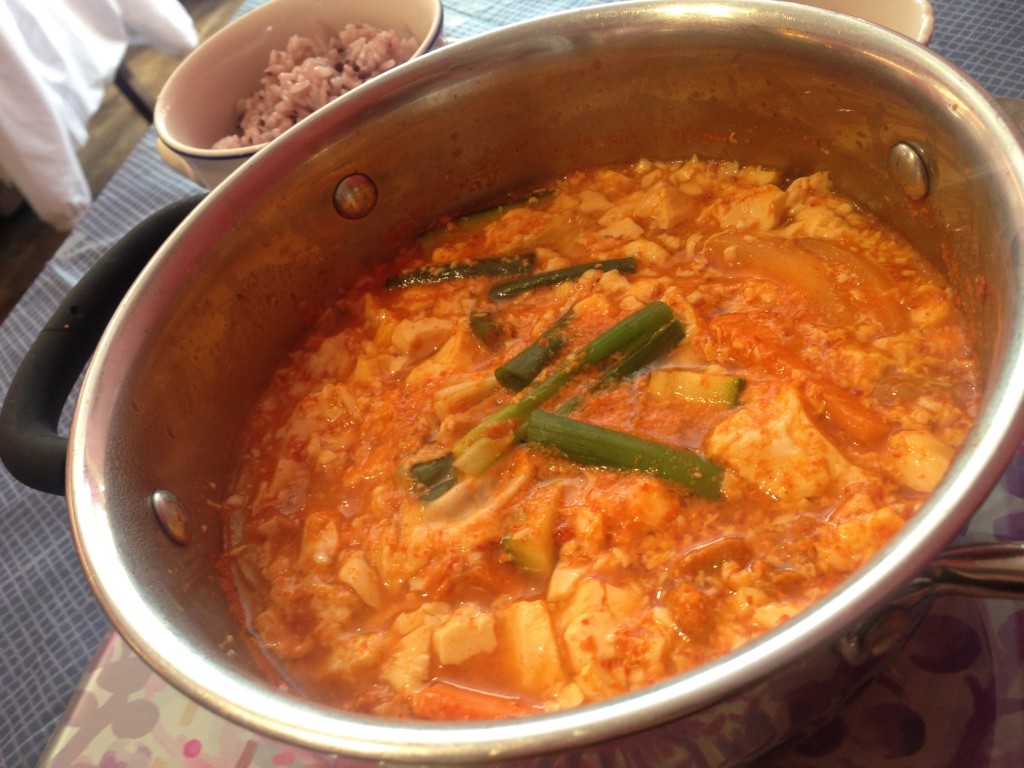 I've not been in Scotland long when I have to confess: "I'm craving something Asian, spicy."
Now, Edinburgh is a sizable city, and a fairly cosmopolitan one at that. What it isn't however, is terribly varied in its Asian cuisine offerings. Yes, there are Indian restaurants and cheap Chinese takeouts galore. But when it comes to cuisines or dishes that go beyond the basic 101 of Asian foods, there's not a whole lot.
So it's not entirely unexpected that Dorset Boy retorts: "Asian food? Where do you think you are?"
I know there must be something good here though — I just have to believe it. In fact, in our many car rides through the city, I'd spied a handful of promising places. A little blue storefront in particular always caught my eye because whenever we drove past, there was often a long line of people waiting outside.
The sign up top? Kim's Mini Meals …