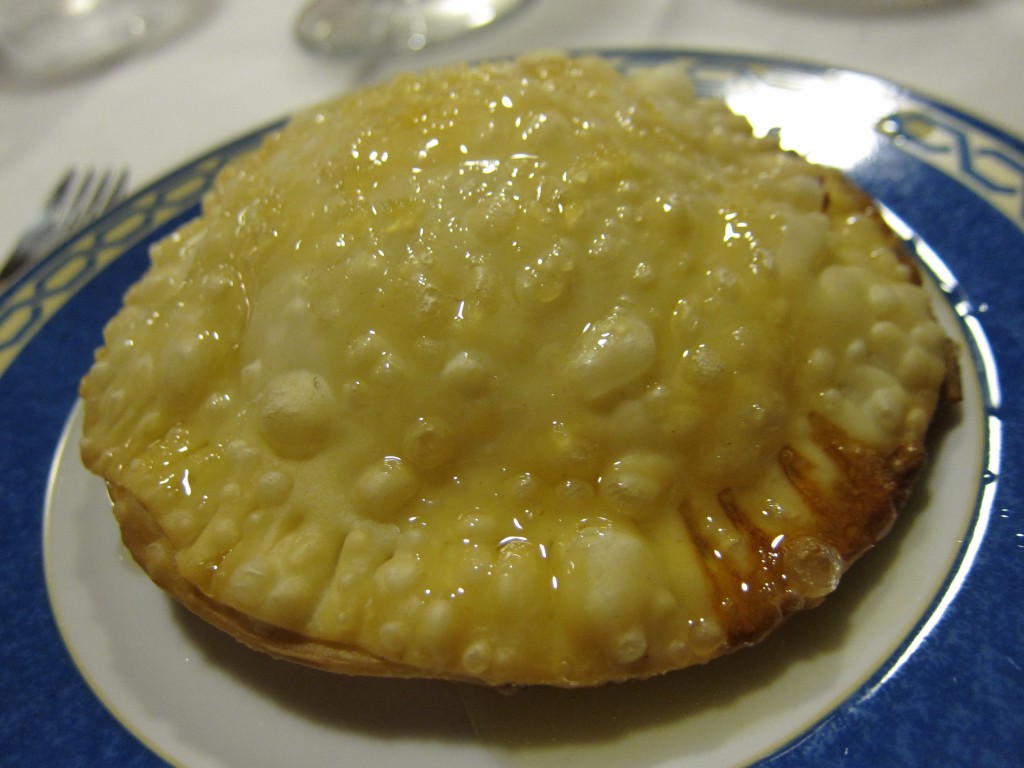 Cooking wasn't much on my mind when I first arrived in Sardinia five weeks ago. Learning Italian, yes. Writing, yes. Expunging the recent stresses of New York and beyond, yes. That's what I'd come to do.
But Sardinia and its charms instantly beguiled me, its platters of pane gutiau (a traditional flatbread drizzled with olive oil, sprinkled with sea salt and baked to crackling deliciousness), spicy mussels and garlicky fried shrimp reeling me in ever deeper.
In Alghero, I've had the great fortune of not only eating tremendously well but also having terrific food gurus to watch in the kitchen. Among them is a lovely soul — Angelina Demartis, a local high school teacher who comes from a long line of Algherese women who have taken great joy in cooking well and feeding the ones they love.
Angelina occasionally holds cooking class dinners at her home in downtown Alghero and one night, I got to be a part of one of them. Which is how I came to discover the intense pleasure that is Sardinian seadas.
So when my hardy Let's Lunch club decided on sharing a recipe they've brought back with them from faraway travels, Angelina's seadas instantly came to mind …