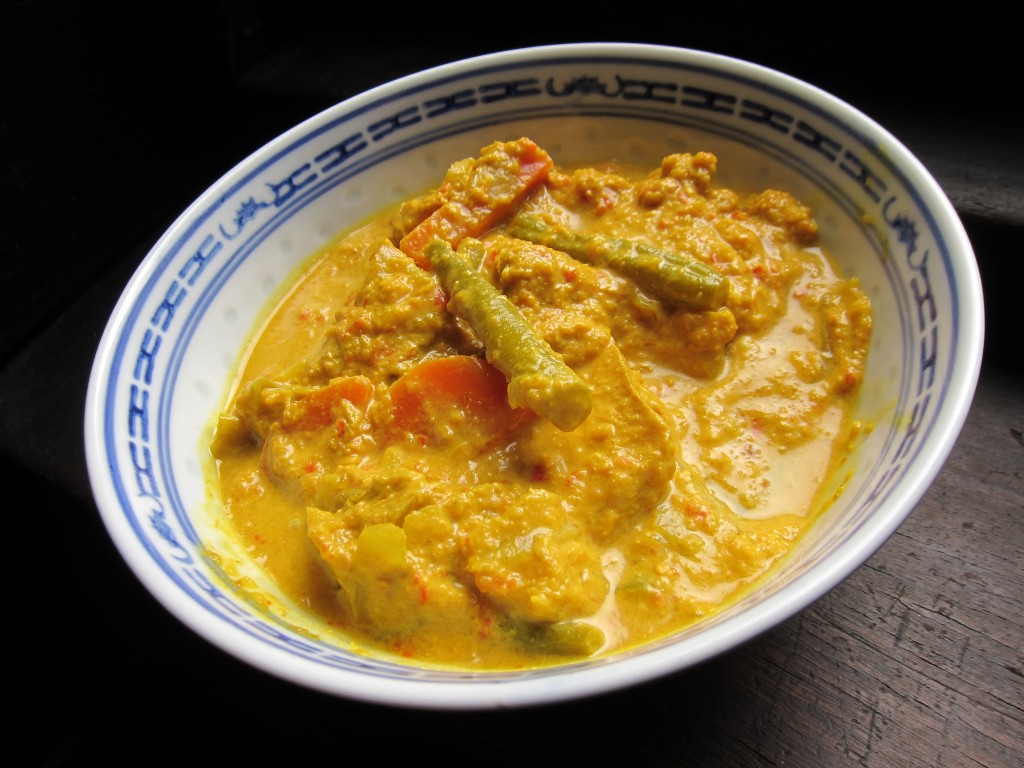 It's been a harrowing weather week here in New York City — especially for those of us who were spawned in the tropics.
With temperatures in the teens and 20s (and windchill dipping well below zero occasionally), this Singaporean transplant has never been more miserable. But with each gash of wind battering my cheeks, the thing that's kept me going is one thought: Something hot and soupy — preferably with a little spicy kick to it.
Soup noodles are always terrific, but stews — now that's a meal that has some heft for these climes. What to make? A surprising choice, actually, for anyone who's read "A Tiger in the Kitchen" or this blog and knows what a carnivore I am.
But if you've ever tasted sayur lodeh (pronounced sy-yer loh-day), a heady Malay vegetable curry that's fiery with a tinge of sweetness, you'll know why it came to mind when my intrepid Let's Lunch crew decided to whip up some stews for our January virtual lunch date …