I am the biggest wanton mee fan.
This simple dish of nicely al dente  yellow noodles tossed in a slightly spicy gravy usually comprising some combination of light soy sauce, sweet dark soy sauce, sesame oil, pepper and more, then topped with thinly sliced roast pork and served with a side of wantons (or wontons, to the rest of the world) — now, this is my true Singaporean comfort food.
I may wax lyrical about my country's Southeast Asian fried chicken and Hokkien prawn mee, but when it comes down to it, wanton mee is the dish I turn to the most. It's quick, satisfying and ubiquitous — and in my decades of putting away plates of this stuff all over the country, I've found that it's impossible to find a bad version. Sure, some are better than others, but wanton mee, I'd say, is pretty hard to screw up.
My dear friend Willin knows my obsession with wanton mee — and, I trust his food opinions greatly. (The man cooks for a living, after all.) So when he told me the other day of a little dusty coffeeshop in Singapore's old-school Joo Chiat neighborhood where he'd recently stumbled upon a good plate, I knew I had to head over …
Joo Chiat, a little sleepy pocket along Singapore's east coast, still has much of its charm from the 1950s. Amid a warren of squat buildings, here it was: Poh Ho Restaurant, a traditional kopitiam (coffeeshop) that opens at dawn to serve up thick coffee, hearty teas, breakfast and more.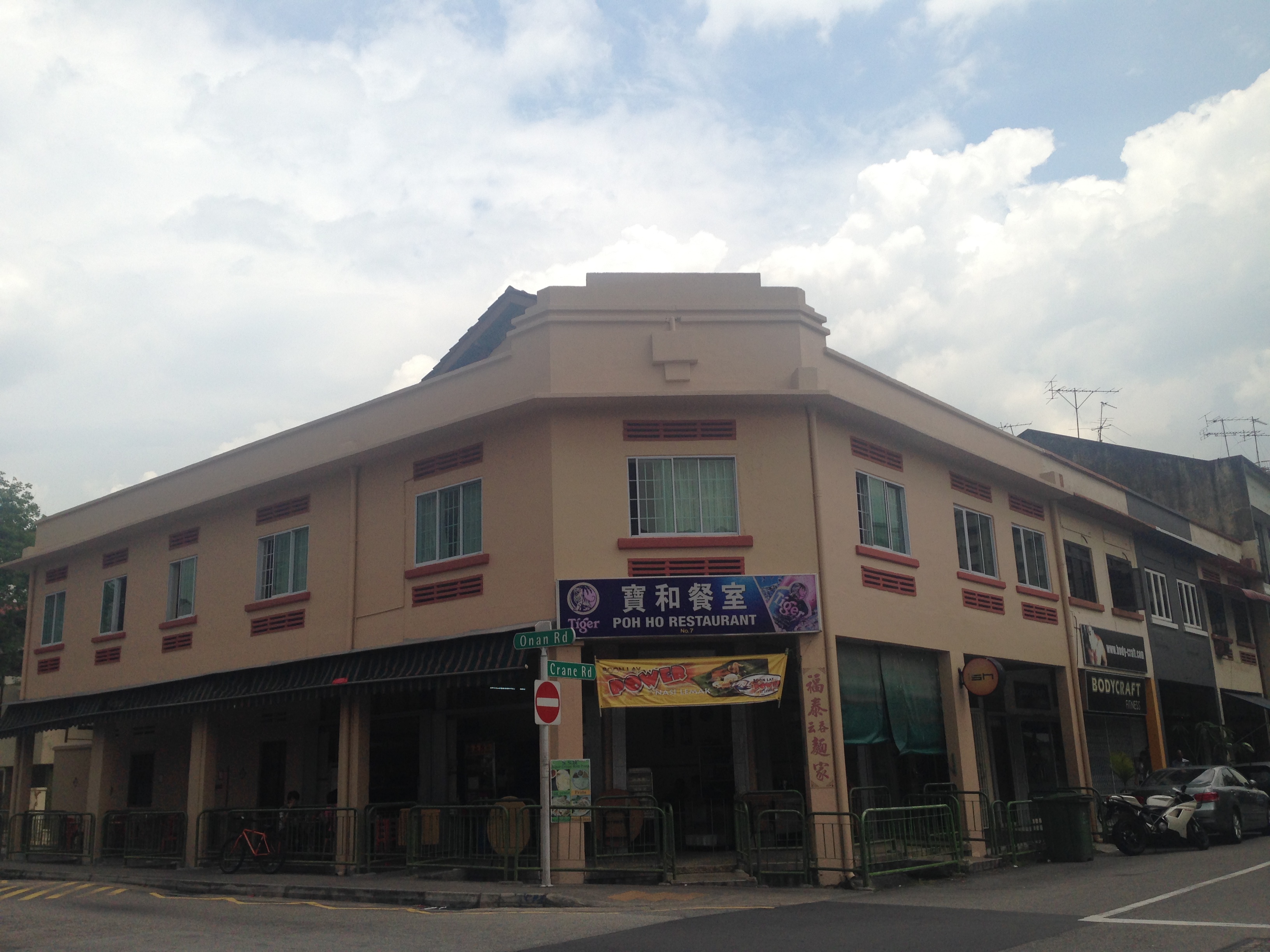 Poh Ho has just three stalls — an Indian roti prata place, one that sells Hainanese curry rice and Hock Thye Noodle House.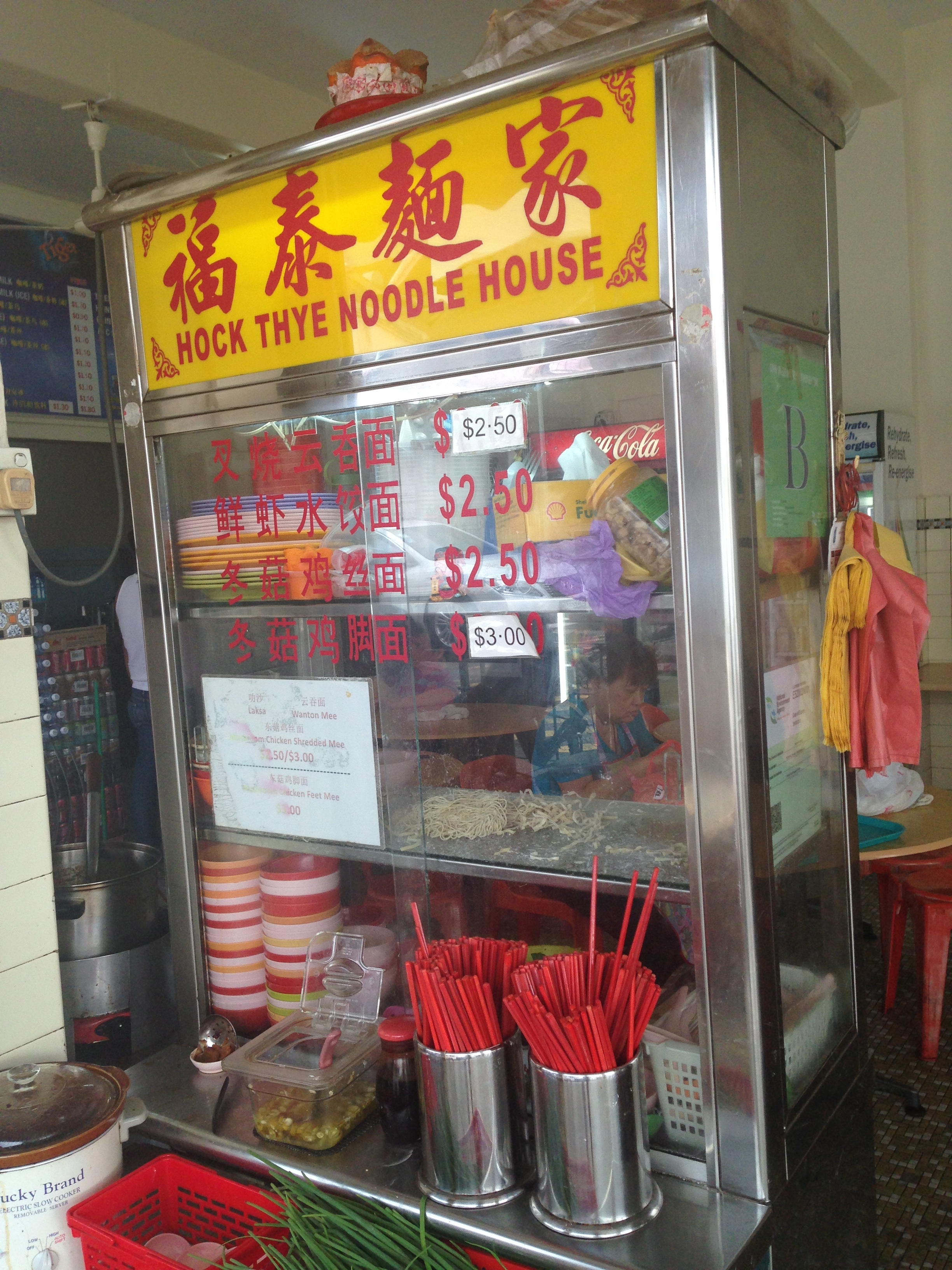 This tiny hawker sells a few kinds of noodles, but my mother and I were here on a quest. Two plates of wanton mee it was — and we settled in to take in the sights of Joo Chiat.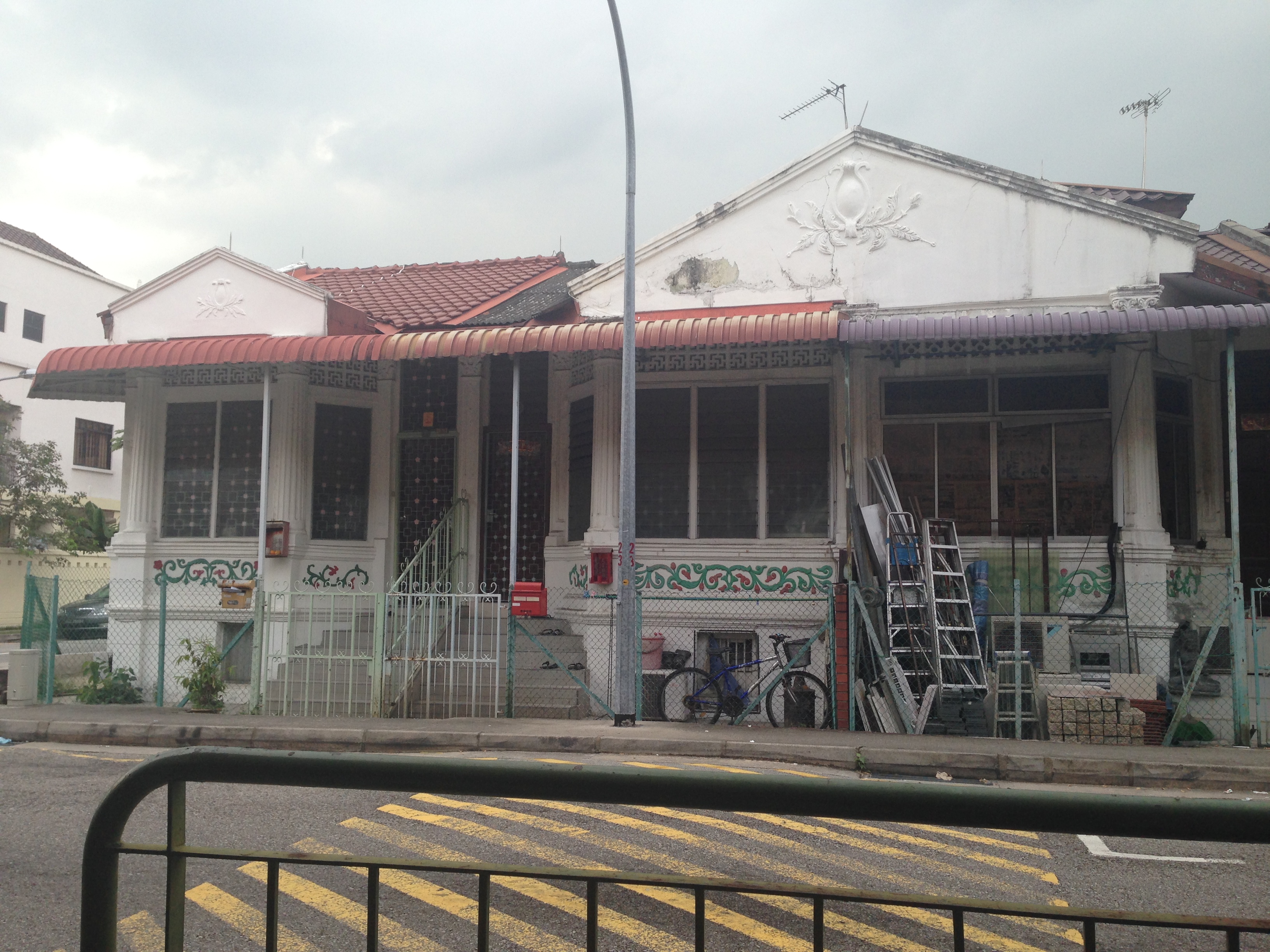 At Singapore $2.50 (U.S. $2) a plate, we weren't sure what to expect. This was a bargain — many hawkers now charge $3 and up.
But the wanton mee did not disappoint. The noodles were perfectly cooked and came coated in a thicker and gooier gravy than usual — instead of a slightly soupy consistency, it was more akin to molasses. This worked well though, we realized, as the gravy adhered to the noodles a little more. The roast pork was delicious, as were the wantons, whose filling had the added bonus of crunchy bits of water chestnuts.
Once our plates were clean, we slowly sipped on our tea and contemplated our 1950s Singapore surroundings getting pummeled in the tropical rains that had finally come after far too many days. Stress-filled modern Singapore had become a mere specter.
Willin was right — as always. The place was good.
Hock Thye Noodle House, 7 Crane Road, Singapore.