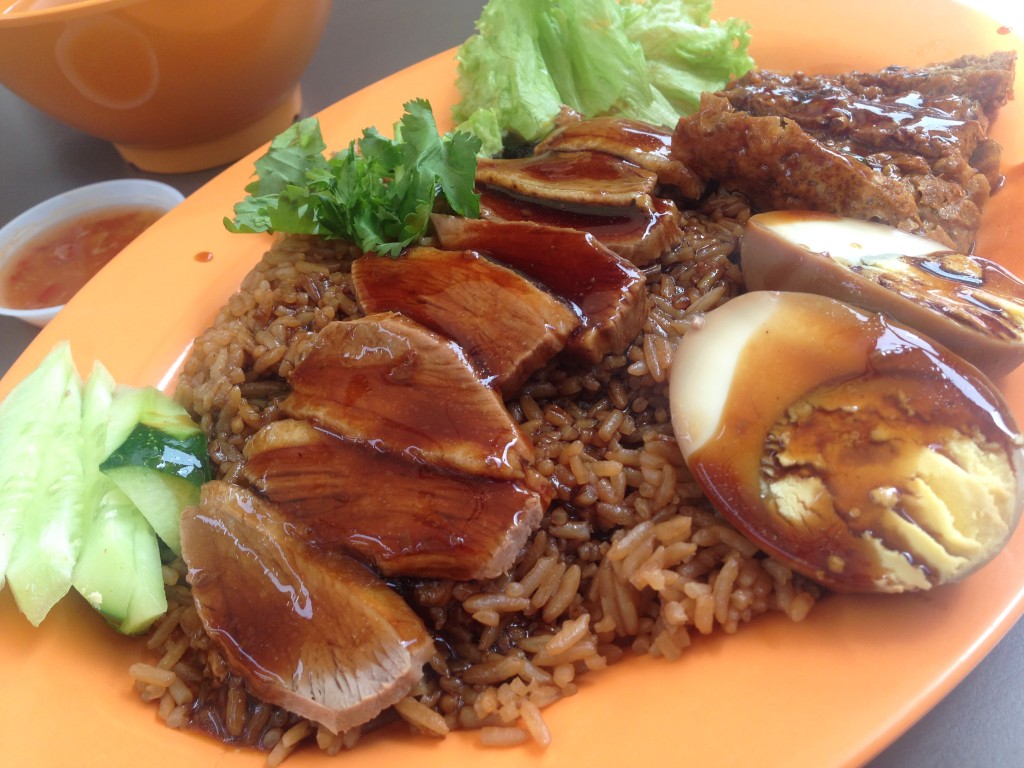 My mother and I often find ourselves jumping into the car and heading for the beach in Singapore.
We're not surf-bound or bikini-clad though — what we are is hungry.
Bordering the sand is a lovely outdoor hawker center, East Coast Lagoon Food Village. On weekends, this place can be a zoo, as Singaporeans come from all over the country to canoe, windsurf or bike along the water, then stop for a little nibble or sip.
On weekdays though, this hawker center is charmingly sleepy. The stalls hawking curry puffs, soursop drinks and coconuts freshly hacked open and delivered to your table with a festive straw are all open. But there are few lines at lunch, making this the perfect time to go.
The thing Singaporeans tend to crave in this salty air is often grilled — satay, glistening chicken wings, barbecued stingray (skate) slathered with fiery sambal chili. But there are several other non-beachy foods of note at this hawker center, too — the best laksa in Singapore (Roxy Laksa) is located here, for example. And recently, I'd been hearing about a little stall that's been serving up some terrific duck rice …
I love the design of this hawker center — the pointy, village-style roofs are a throwback to old Southeast Asia.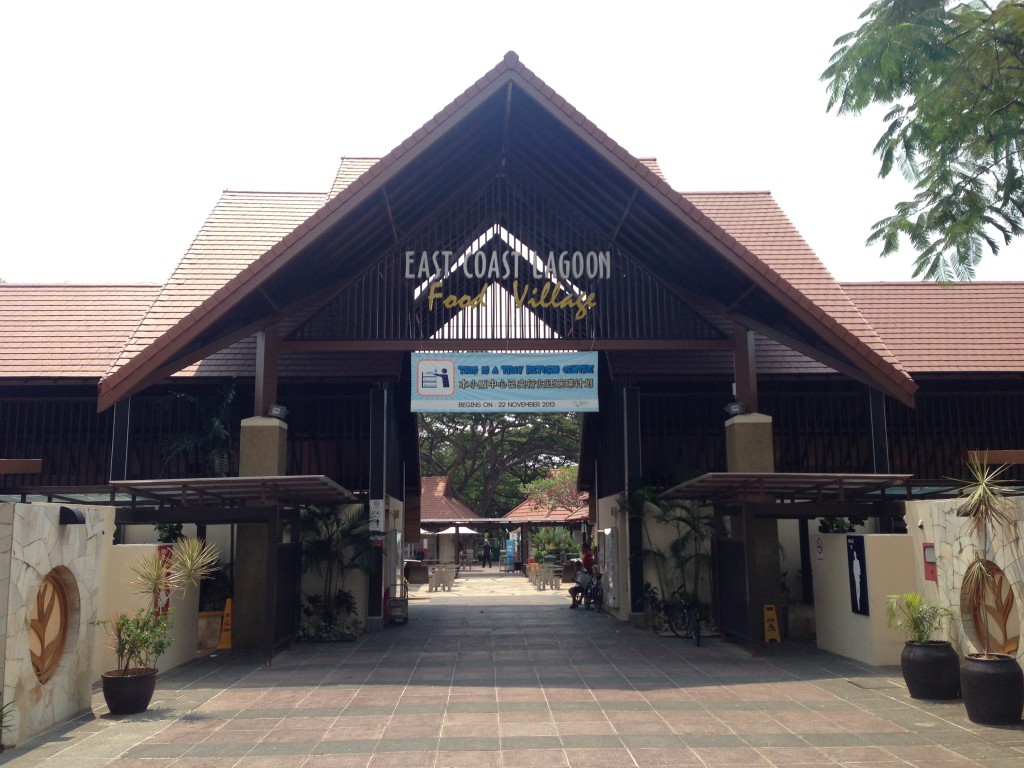 This is how close the hawker center is to the sea.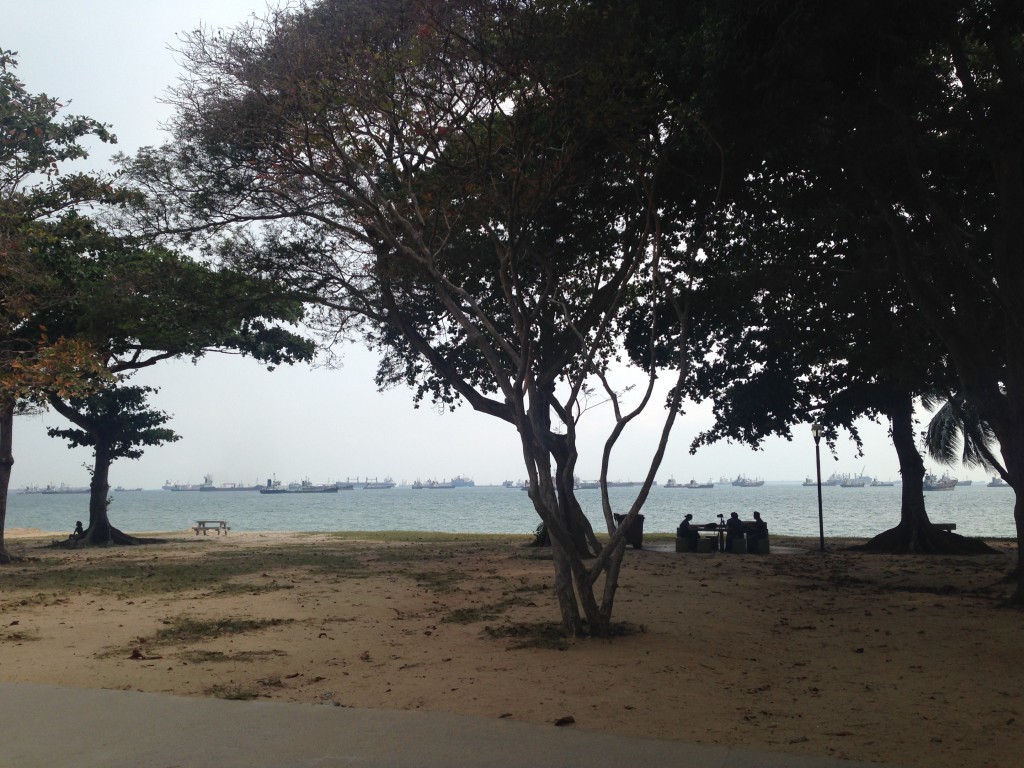 You can get a table that's right by the sand …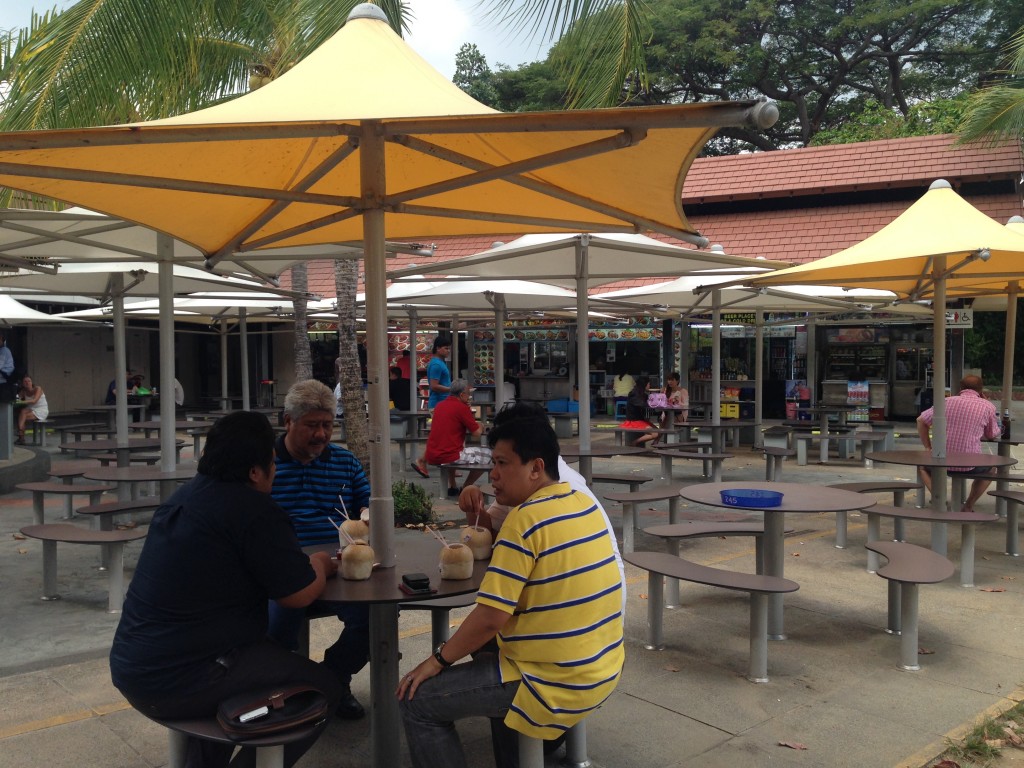 … although that's the smoking area.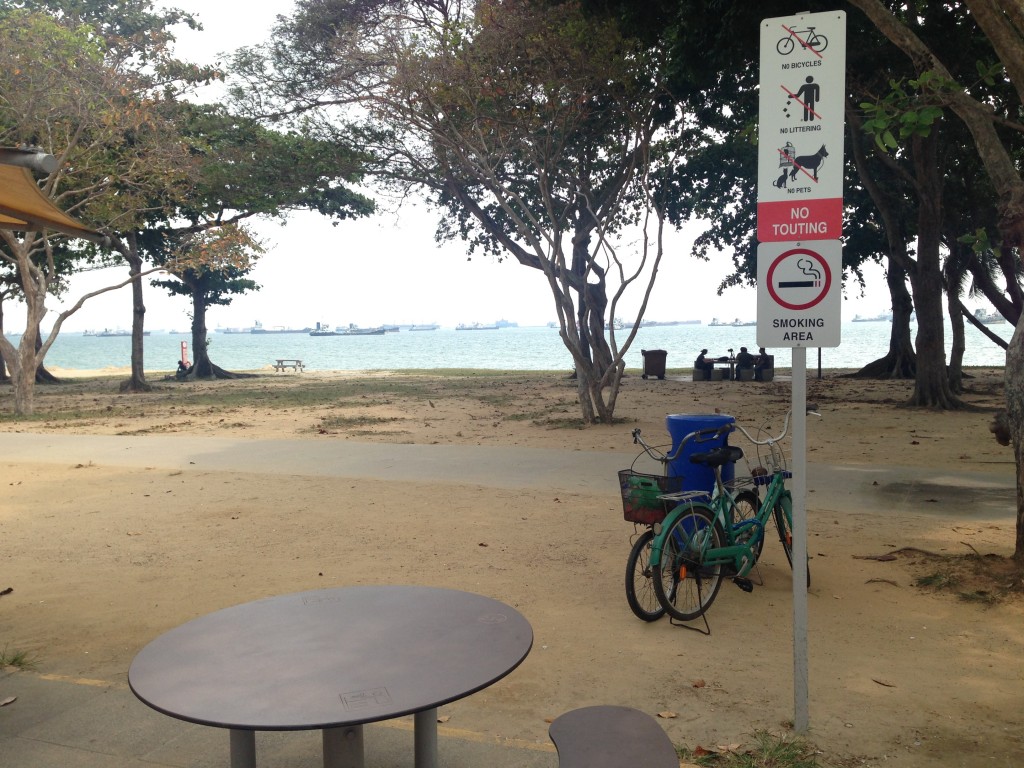 It wasn't hard to find the duck rice stall I'd been hearing about, Cheok Kee. Even on a sweltering weekday, there was a little bit of a line. And, you can see from all the framed newspaper clippings that this stall has earned some accolades.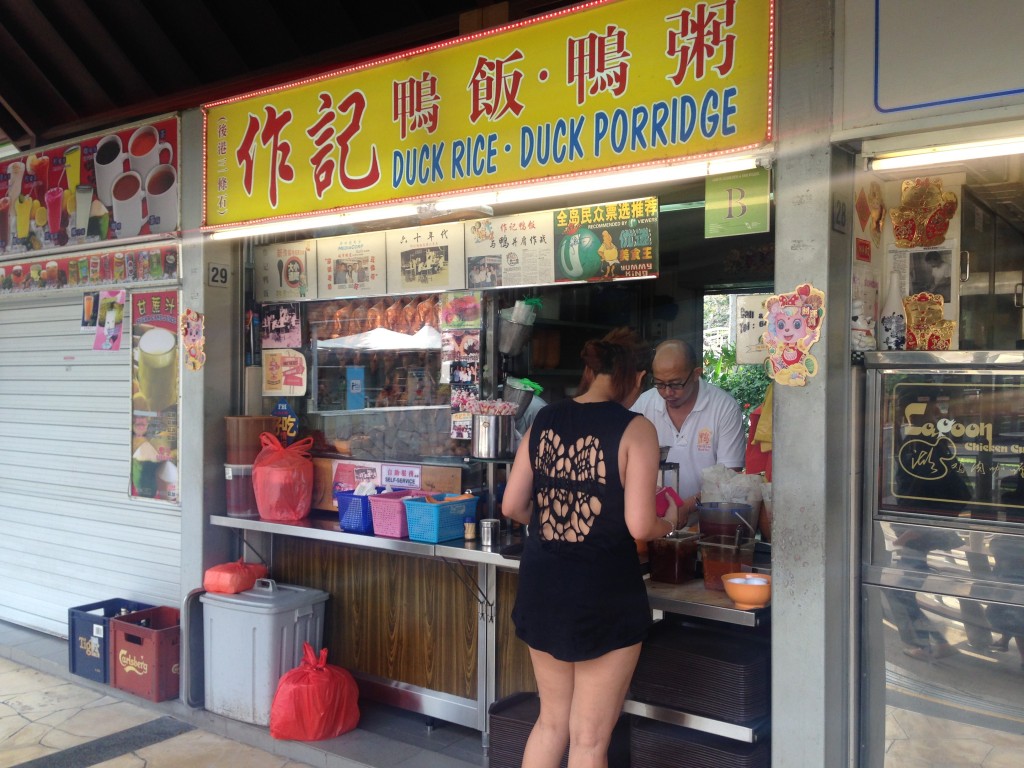 The stall sells one thing — duck rice. But along with the duck, you can request extras — a hard-boiled egg or taupok (fried spongey tofu) braised in a soy-star anise gravy, gizzards, boiled peanuts and more.
Now, I come from a family that makes excellent Southern Chinese-style duck. (This is well-documented in "A Tiger in the Kitchen," where you can find my Auntie Alice's outstanding braised duck recipe.) So I'm a little particular about duck in general. Cheok Kee's, however, was terrific — super tender, with a nice soy flavor to the skin. The hard-boiled egg was perfectly fine but the taupok was incredibly tasty, having been steeped for so long in the soy gravy that it was basically a soaked-through sponge. I loved each bite.
I'm not generally a big eater of duck rice at hawker centers so I can't truly gauge the excellence of this stall over any others. But as duck rice goes, this is pretty good. And hey, your dining setting simply can't be beat.
Cheok Kee Duck Rice, 1220 East Coast Parkway, East Coast Lagoon Food Centre, Stall 29, Singapore, +65.6445-4222