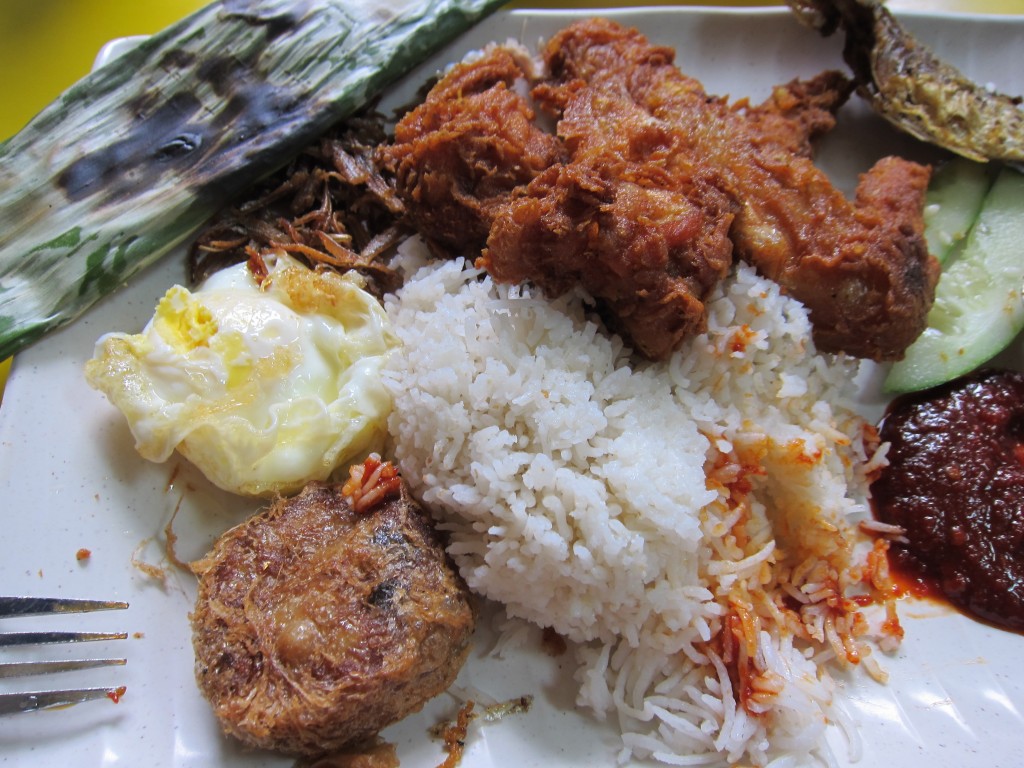 Breakfast in Singapore truly is something to behold.
For starters, it's incredibly varied, with Indian, Chinese and Malay offerings ranging from rice and noodle dishes to piping hot roti prata and fried meaty treats. A classic must, however, is nasi lemak — a Malay dish comprising fragrant coconut rice with hearty ingredients such as fried chicken and crispy anchovies. It's so popular and commonly eaten that some hawkers have it packed ahead of time into tightly folded banana leaves for a quick and tasty breakfast to go.
While I'm fortunate enough to live not too far from one of the great nasi lemak joints on the island — International Food Stall in Changi Village — I'd been hearing about another place for years, one that's supposed to be the absolute best. Selera Rasa, in fact, is so well-regarded that the Sultan of Brunei supposedly pays a visit when he's in Singapore, ordering up dozens of packets for takeout.
"Look for the long queue," Singaporean food personality KF Seetoh counseled, when I asked him about Selera Rasa a few years ago.
A long queue? Singaporeans, an impatient lot, don't queue for anything unless it's worth it. I knew right away that I had to get myself to Selera Rasa, to find said queue …