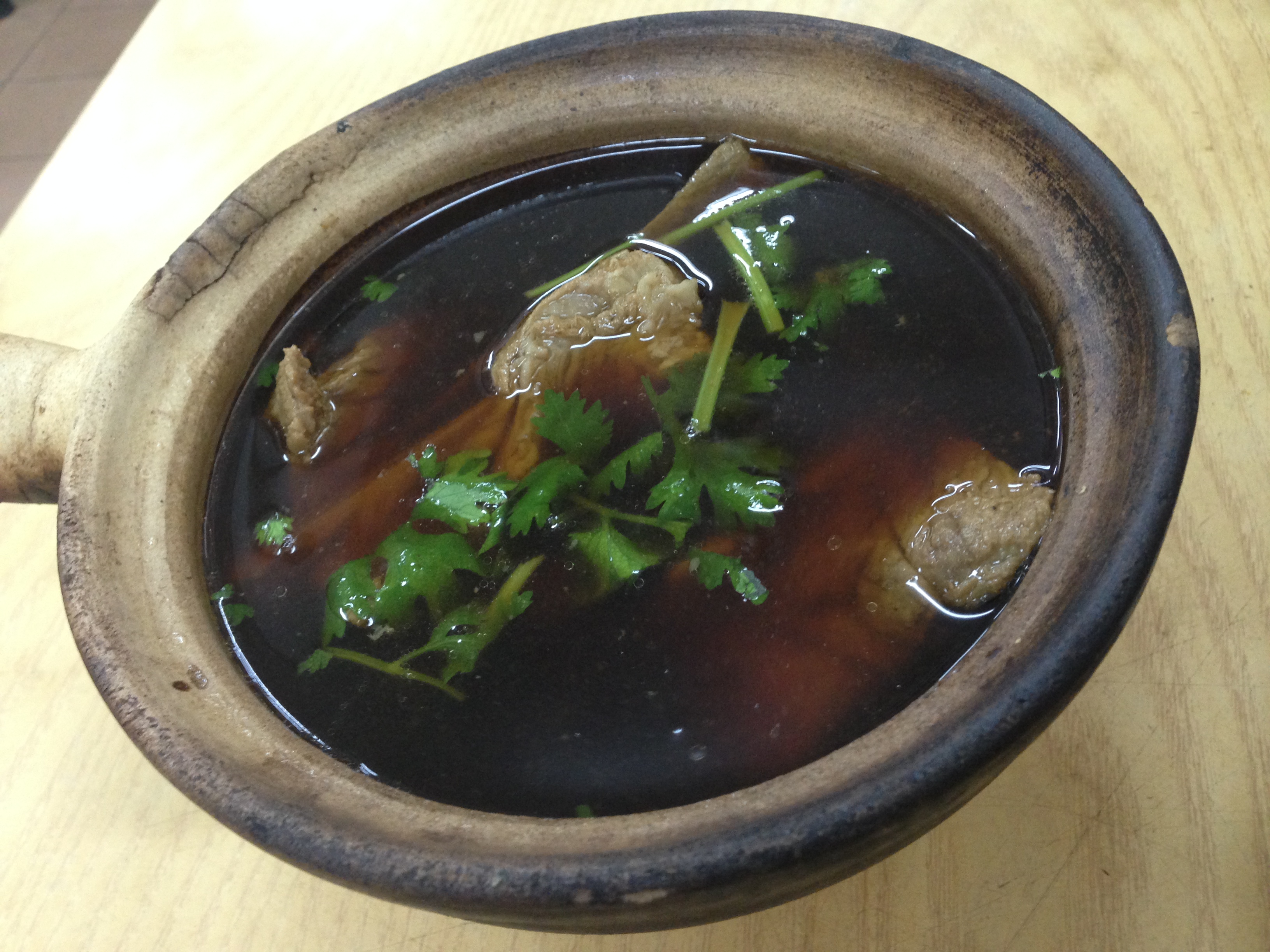 There are very few people I trust whole-heartedly when it comes to making food decisions. Especially if I'm in a city for a limited time, I find few things worse than a bad or even mediocre meal — that's just one valuable eating slot needlessly squandered.
In Singapore, I'm fortunate to have several food gurus — among them, I have absolute blind faith in my dear friend Willin, who has never steered me wrong. He's a chef, after all — check out his newly revamped Wild Rocket if you haven't — so he is particularly discerning.
When I recently mentioned to Willin that it'd been ages since I'd had bak kut teh (which means "pork bone tea"), a peppery pork rib soup that's a favorite dish of the Teochew Chinese of Singapore (i.e. my people), he immediately had a suggestion.
"Go to Joo Chiat," he said, referring to a small neighborhood on Singapore's East Coast that has recently become a hotbed for eats (and Vietnamese prostitutes). "That place on Joo Chiat Road is one of the best."
Since this was Willin, I didn't need to think twice. As soon as we found ourselves hungry again, my mother and I headed over …