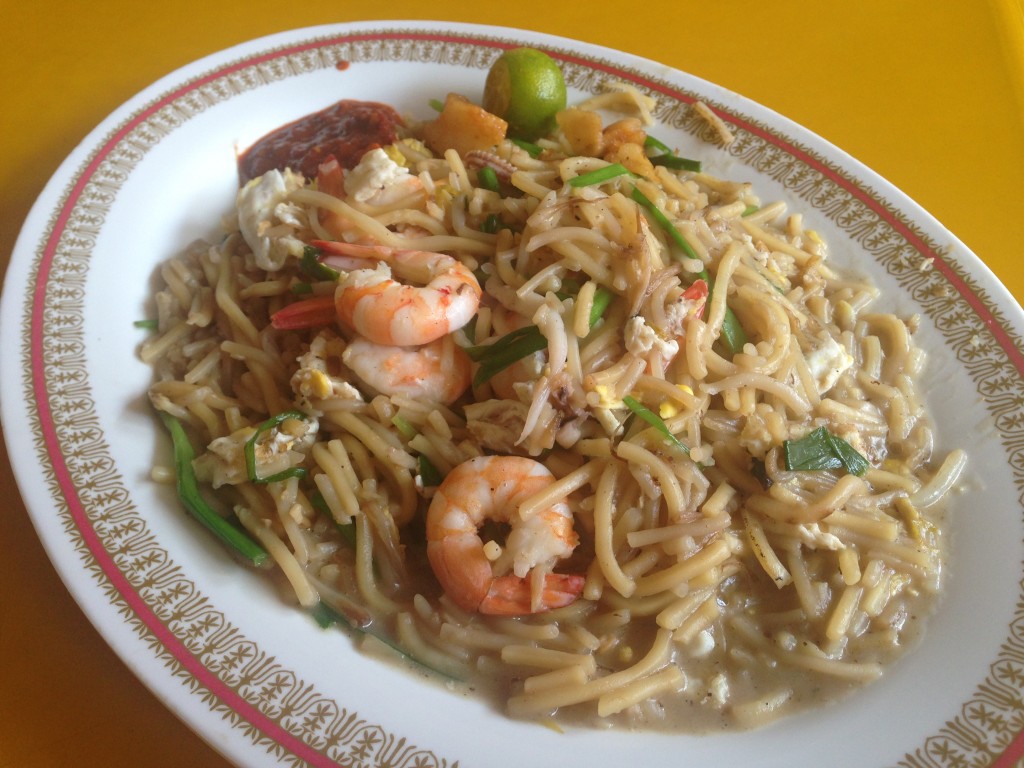 If you happen to wander into the cozy hawker center perched on a sleepy bend in Singapore's Bedok neighborhood, an incongruous sight may catch your eye.
Amid the usual phalanx of hawkers in jeans or shorts sweating over hot stoves and churning out bowl after bowl of tasty cheap fare, you'll see a stately man in a tailored black trousers, a white dress shirt, his hair neatly slicked and combed back. With a gold Rolex watch on one wrist and a towel casually draped over one shoulder, this man silently and deftly stir-fries woks of Hokkien mee, a delicious Singaporean Chinese dish featuring three different kinds of noodles stir-fried with shrimp, eggs and squid in a thick shellfish-inflected gravy.
When I first spied this on a recent trip home, I had to stop and stare for a moment. Who was this man? Why was he dressed like a banker to fry up noodles?
Most important — how was his Hokkien mee?
Well, there was only one way to find out …