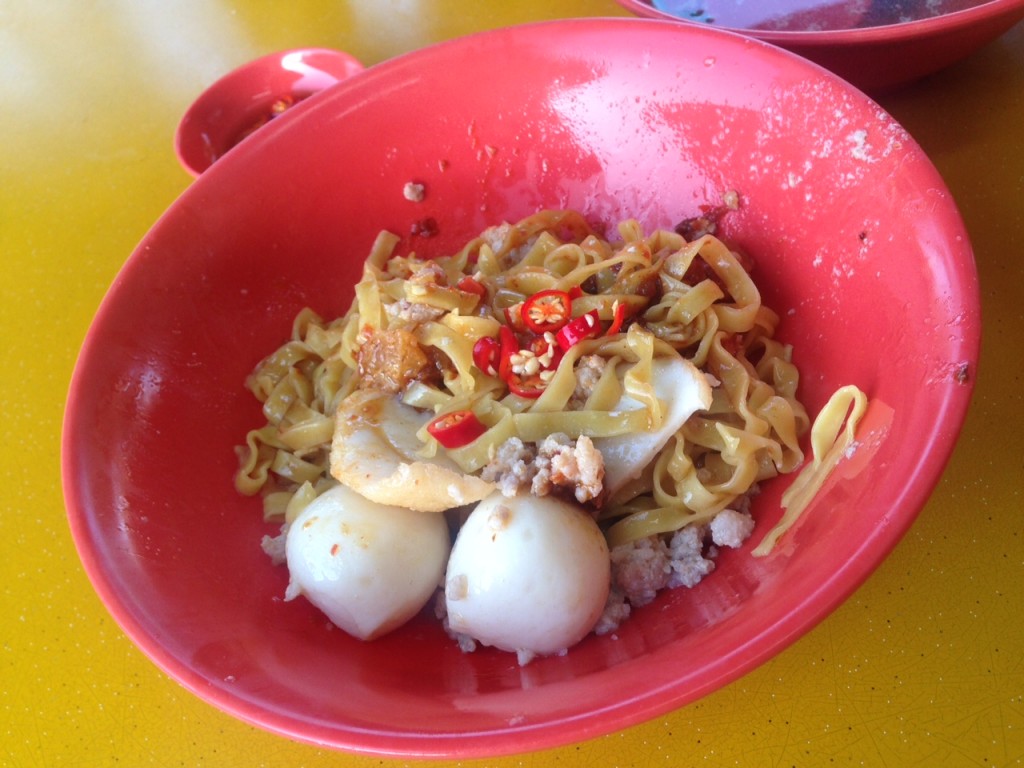 A minor war of sorts has been taking place not far from my home in Singapore.
In a sleepy pocket deep in the East Coast, on each side of a tiny carpark, two eateries selling the exact same dish, with very similar names, have been facing off for years now. On one side, you have the large, often more crowded Jalan Tua Kong Lau Lim stall. Across the street, there's a tiny stall in a cozy kopitiam (coffeeshop) called Ah Lim Jln. Tua Kong Branch.
Both specialize in mee pok tar (which means "dry wide noodles"), a Teochew–Chinese dish featuring tagliatelle-like egg noodles tossed in a spicy chili oil gravy and topped with items like fish cakes, fish balls and minced pork.
Of these two, the larger one is talked about more — the people who run it come from one of the old and beloved mee pok families in this country, after all. Having tried both however, the smaller stall is my favorite — the gravy has more zing and it's just a better bowl. Why? Let me tell you …