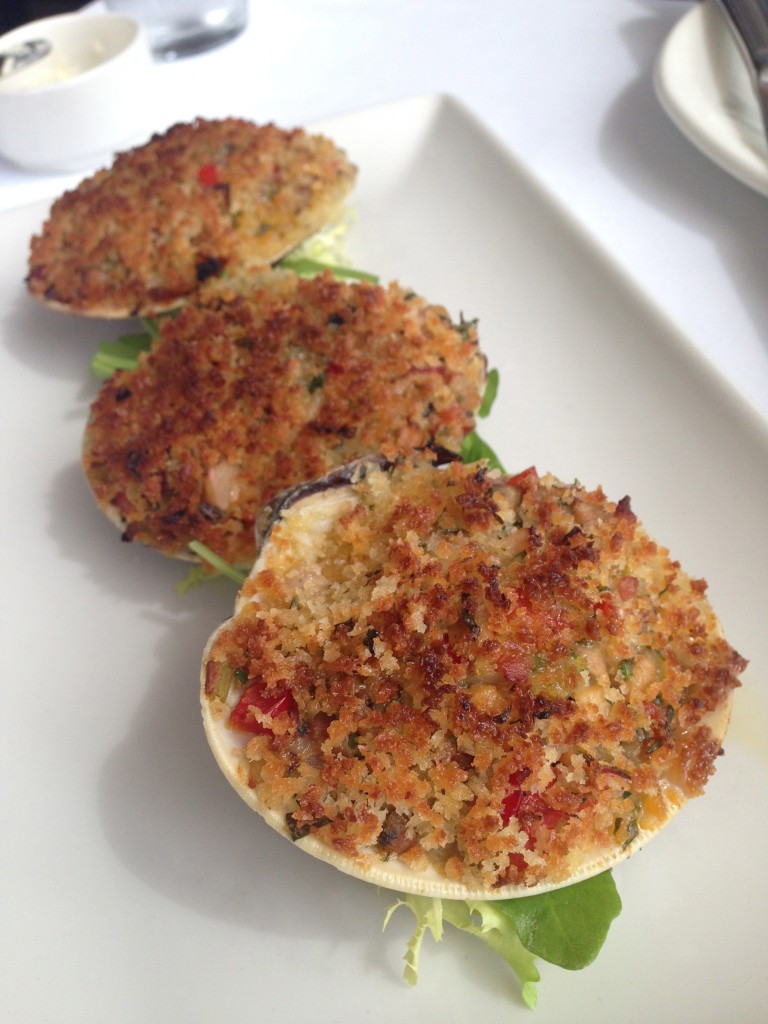 The early chilly days of fall always have me nostalgic for the summer feasts of very recent memory.
Which is how I found myself thinking about one of the most perfect lunches I've had this year — one that happened during New York fashion week, no less, a time that tends to be focused on fitting into clothes than eating any food.
On the last day of this season's shows, my very dear friend Clifford Pugh, editor-in-chief of Houston's CultureMap magazine, called, wanting to toast the end of the week after Ralph Lauren and said, Let's eat.
Well, you don't have to ask me twice, which is how we ended up having the loveliest lunch at a little place called The Clam …