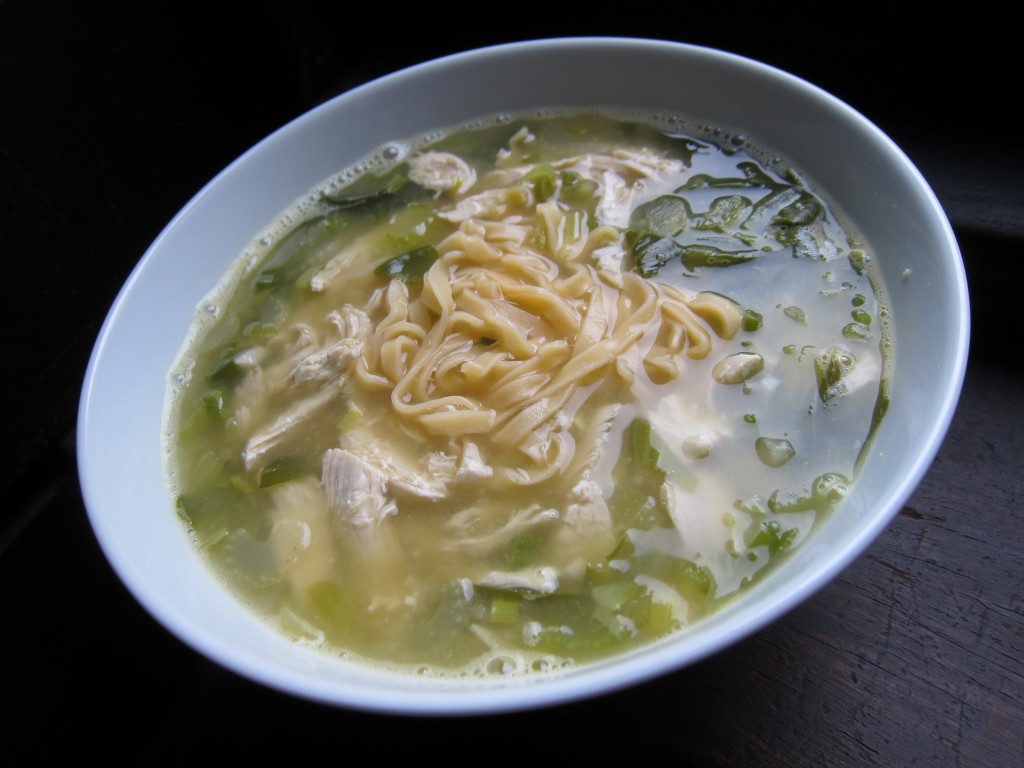 If I had to name one food I absolutely could not live without, it would have to be noodles.
I ate noodles almost daily as a child in Singapore, then craved it daily when I moved to the U.S. many years later. And once cold weather hits? Forget about any other dish — I make myself a hot bowl of noodle soup at least once a day, for dinner, lunch and yes, even breakfast.
In a recent Wall Street Journal interview I did with Kenshiro Uki of Sun Noodles, which has supplied noodles to some of the country's best noodle joints (Momofuku included), he said that a bowl of noodle soup is, in a way, the perfect, all-encompassing meal. Calling it "the ultimate bistro dish," Uki explains, "in a bistro, you start out with a soup or salad, then you have starches, protein and vegetables—a bowl of ramen is all of that together in a bowl."
In my Brooklyn kitchen, unless I have just five minutes for a meal, I insist on making my noodle soups from scratch — once you have certain ingredients on hand (garlic, ginger, scallions, good organic broth and perhaps seaweed, dashi or quality miso), this is a fairly easy and quick process. And it's one you can endlessly experiment with — add some Japanese seven-spice powder one day perhaps, or toss in some kim chi the next.
So when my international Let's Lunch club decided on sharing a noodle dish for this month, the topic wasn't hard. I just had to choose which one of my daily experiments to share…