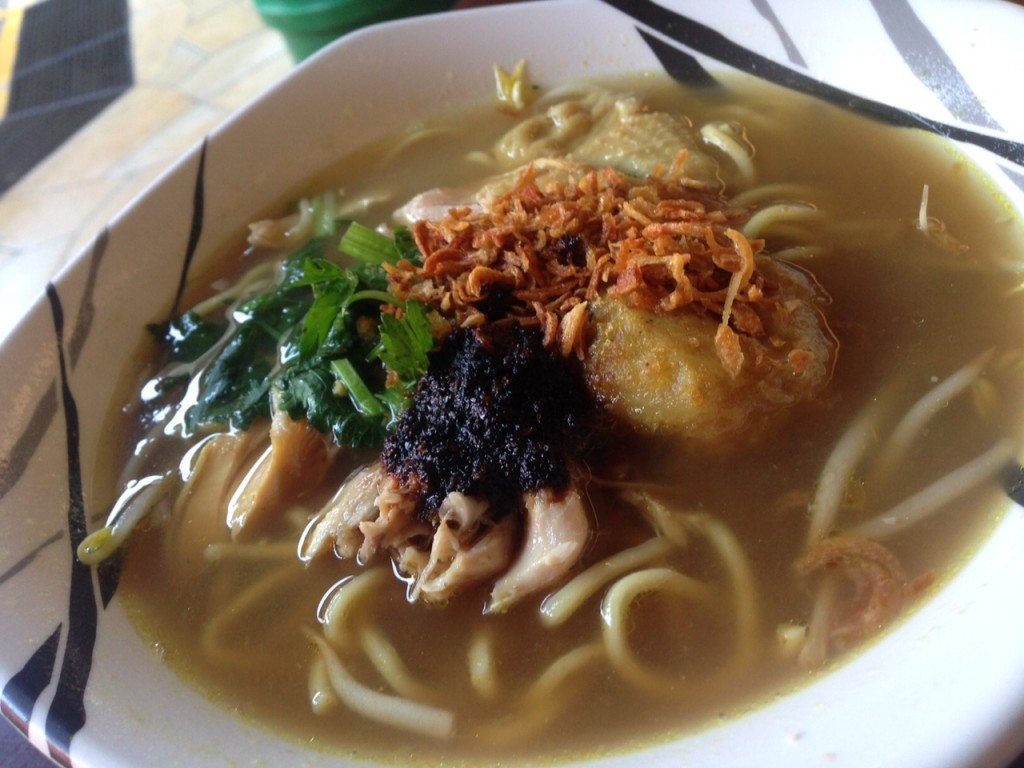 In Singapore, I have the great fortune of living right by a popular mosque.
What this means is, the closest hawker center to me — a rather small one named Bedok Corner Food Centre — is a veritable smorgasmord of incredible Malay food. From dawn to past dinner time, there are stalls there selling hearty Malay noodle soup breakfasts, turmeric fried chicken lunches, satay and more. While lunch and dinner are always delicious, my favorite meal there is breakfast.
I love walking in when the place is still a little sleepy — you can smell the chicken that's just been fried; some hawkers have commandeered whole tables and are hunched over benches peeling potatoes and chopping onions.
My favorite Malay breakfast, mee soto, is offered at not one but five stalls. After hopping around and sampling versions from two or three over the years, I finally decided to analytically work my way through the lot and decide once and for all which one I liked best.
And so it began bright and early this morning. First stop: Sinaran Cahaya Bedok Corner …