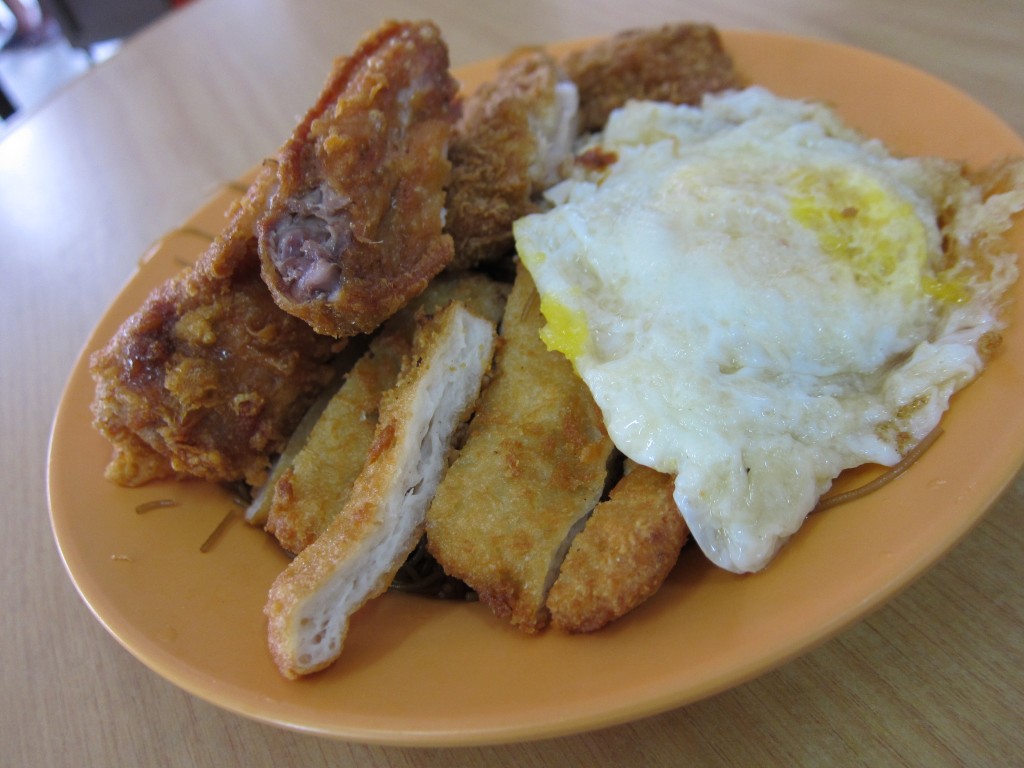 Just after dawn on a weekday, my mother and I make a short trek to Joo Chiat, one of the sweet pockets of Singapore's laidback East Coast where you'll still find pre-war townhouse-packed narrow lanes that feel like 1970s Singapore.
A dusty little corner kopitiam (coffeeshop) beckons — Poh Ho Restaurant, which we'd visited once for excellent plates of wanton noodles. When we left then, I had vowed to return — from what we could see, the handful of other stores there held much promise. One Indian hawker, for example, is constantly mentioned as one of the best makers of roti prata in the country.
Unfortunately, we had chosen to make the journey on one of the few mornings each month that the prata guys are off. Our disappointment was brief, however. A queue snaked around the front of the kopitiam, framing it like a necklace.
Singaporeans like queues — in a country filled with thousands of superb eating options, there's no need to line up for good food. So if there is a line, something terribly good must exist at the front of it. Well, we immediately got in line …