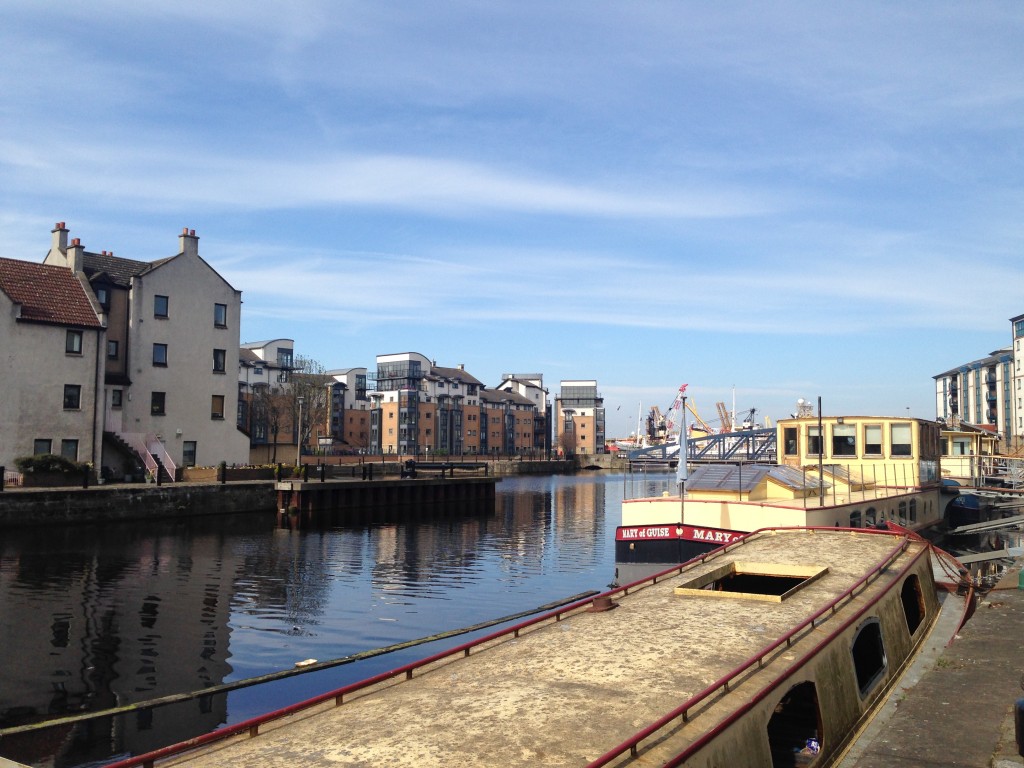 It's been beautifully sunny and warm here in Edinburgh this week — a shocker, I am told, this early in spring. (It's been said to me more than once: "You've brought the weather from New York with you!")
The gift of good weather always makes me crave the water — much more so these few days, as part of the enchantment of Edinburgh is the constant sound of seagulls in the backdrop. This may be a big city but its soundtrack is that of a charming seaside town — all the more reason to venture out to the water.
When I mentioned seeking water, Jill, the co-owner of the very lovely bed and breakfast 4 Morningside Place, had suggestions galore. Go to Leith, she said, telling me the tourist traps to avoid once I get there.
"My favorite place," Jill noted, "is Fishers." Now, Jill strikes me as a woman of very good taste, judging from her beautiful home, incredibly pretty garden and delicious breakfasts. So she didn't need to tell me twice — as soon as I could get my shoes on, I hopped on a bus …